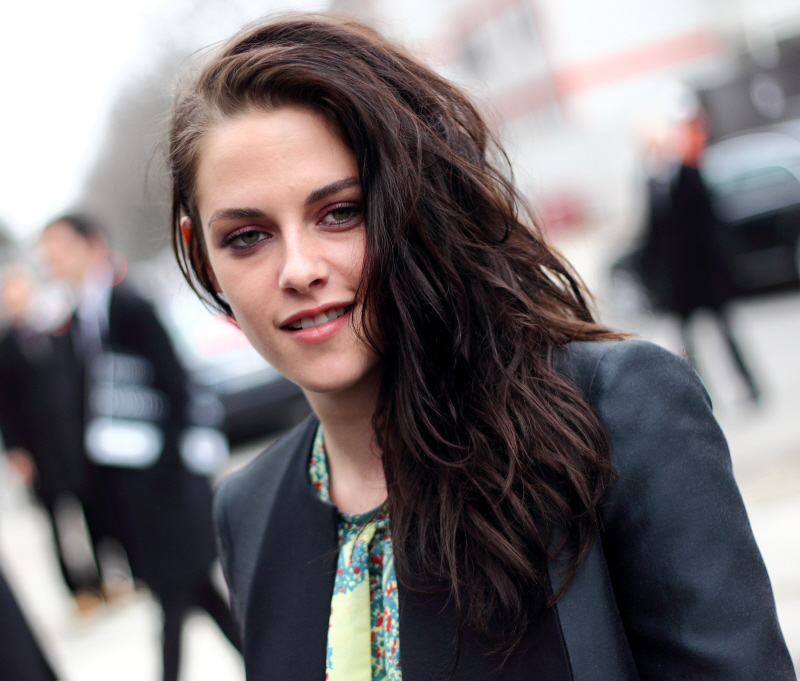 Just take this as further evidence that it's a slow post-Oscars gossip day. Here are even more photos of Kristen Stewart in Paris, where she's grimly fulfilling her (likely) million-dollar contract with Balenciaga by appearing at the runway show and showing up to various events. I covered some of the photos yesterday, from outside of the show, where Kristen posed for photos in a bad blouse and killer leather pants. Today, I'm including some shots of Kristen sitting front row at the Balenciaga show, with Salma Hayek and Charlotte Gainsbourg. Can I tell you how much I love this photo of Kristen fully taking in the effortless coolness of Charlotte Gainsbourg?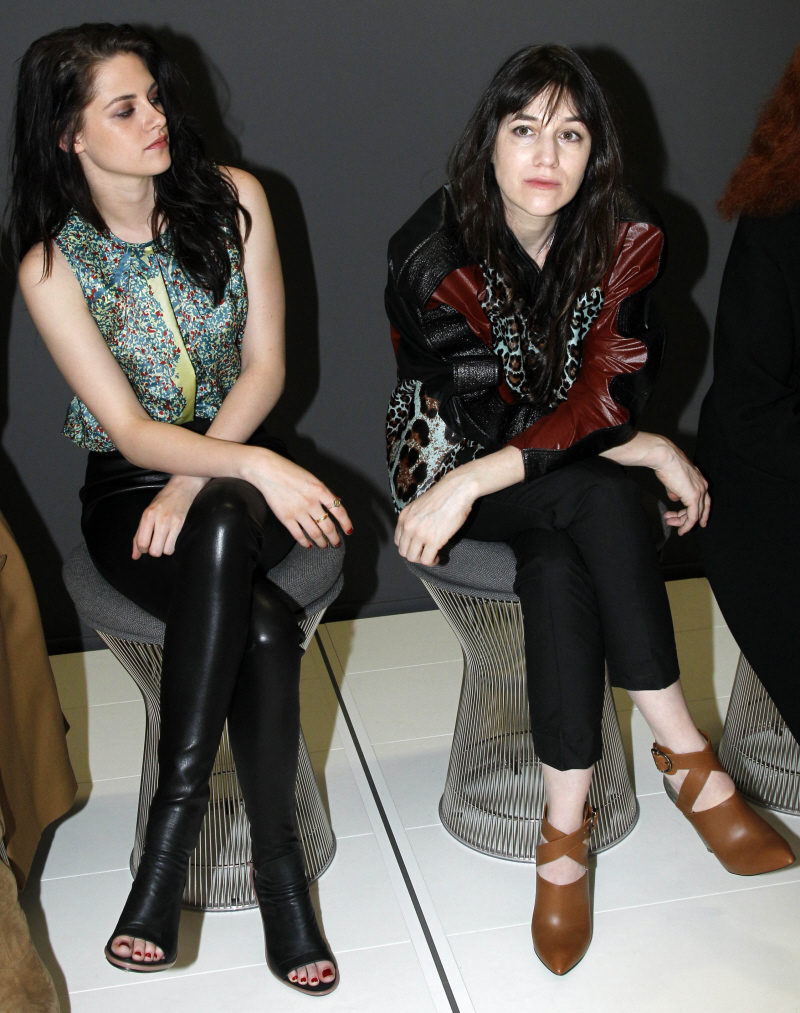 Yes, Kristen. This is what you were attempting. And this is what you fail to be.
I like this photo because I think that once Kristen got inside, she was handled by some professional makeup and hair people, and in just a few minutes, everything looked so much better: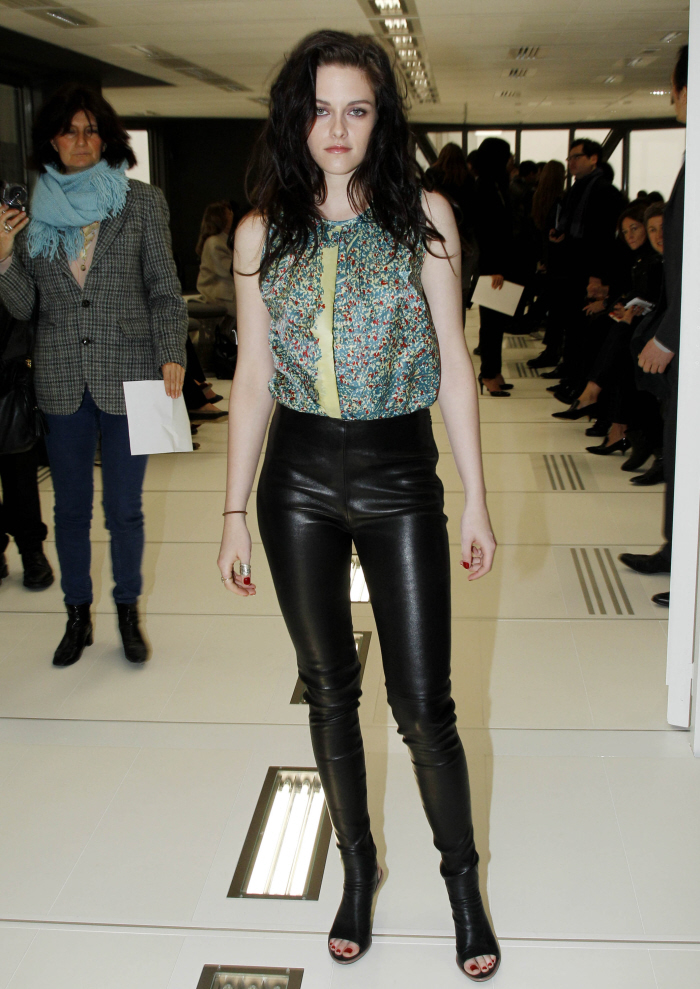 This is just a great pic. I love how small Kristen looks here – she and Salma are almost the same height! K-Stew is super-tiny.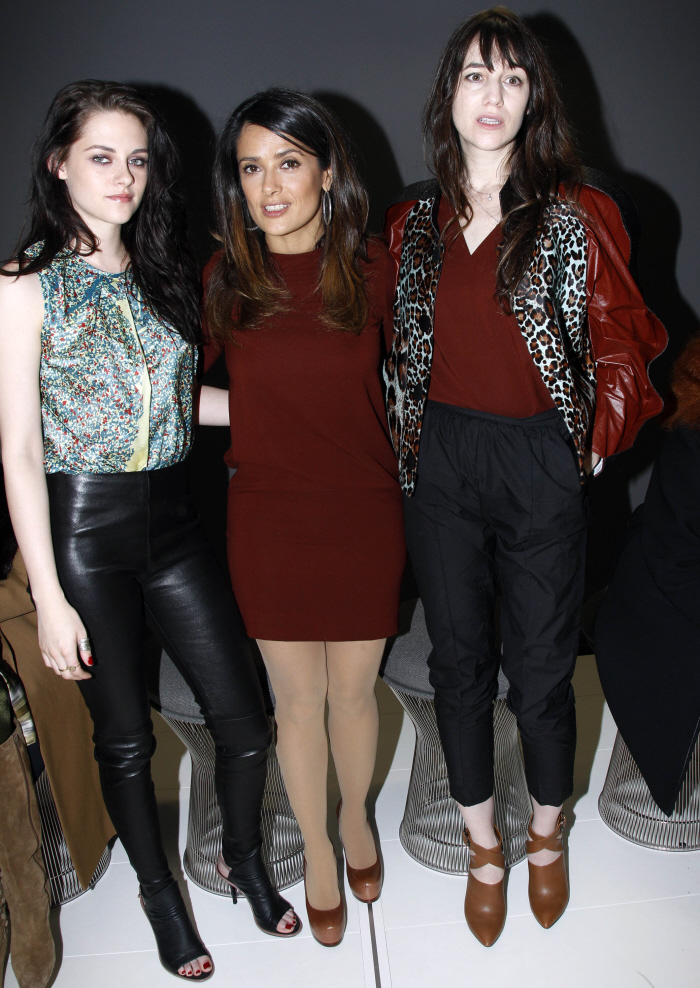 And these are just photos from another, post-Balenciaga outing that Kristen did in Paris. I think she was going out to lunch or something. She looks kind of strung out to me, but I'd be willing to bet she simply isn't wearing makeup, and maybe she's jet-lagged or she was up partying. What's more interesting than that, though, is the outfit. This is her natural style – see-through shirt, skinny jeans, leather jacket, flats. Now… I'll defend her right to dress like a tomboy. I'm fine with it. But I also feel like this is an outfit that Kristen put together with a lot of thought, only she wanted to look like she just threw it on. That's just my opinion of her – she wants people to think that she's simply a nervous, shy, hipster girl who doesn't care. But it's all for effect. Especially considering she's now the "face" of a major fashion label and all of this is "work" for her.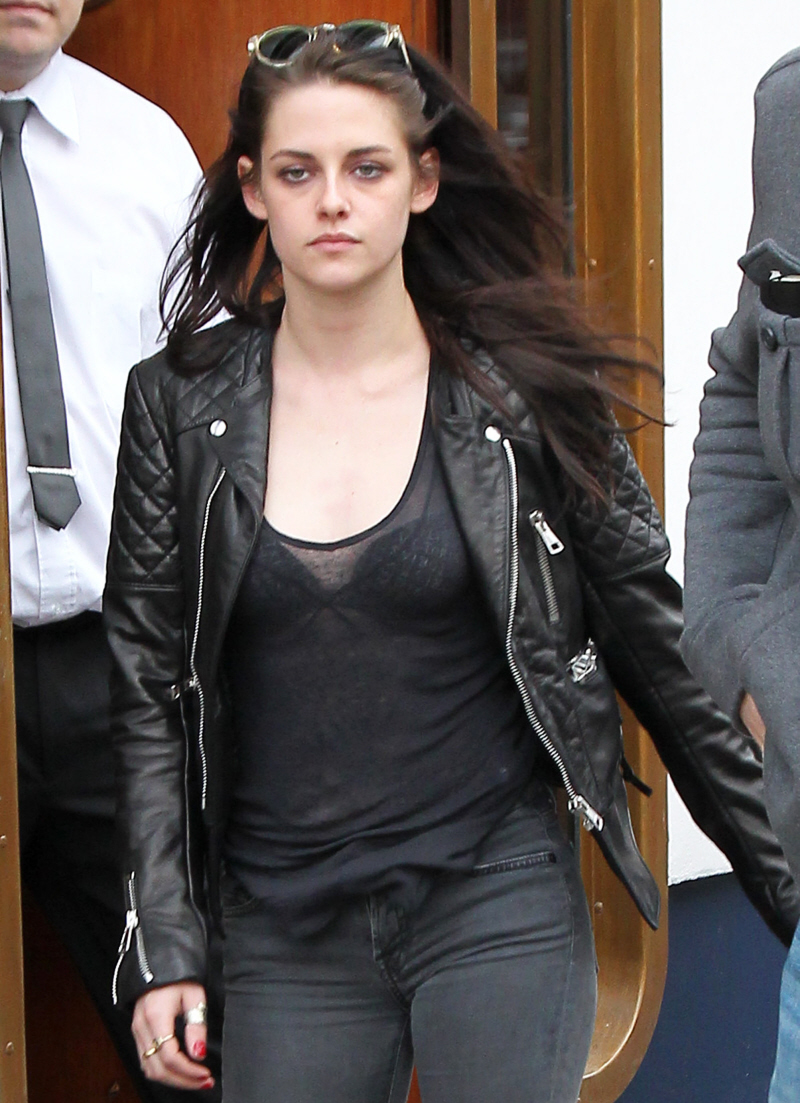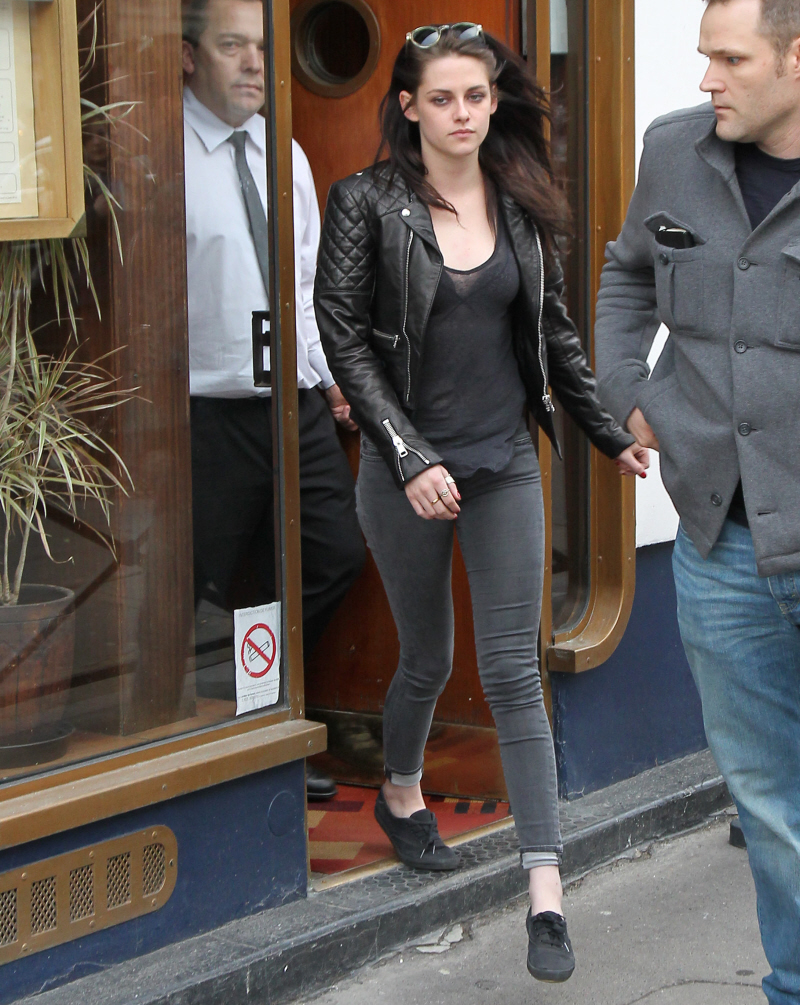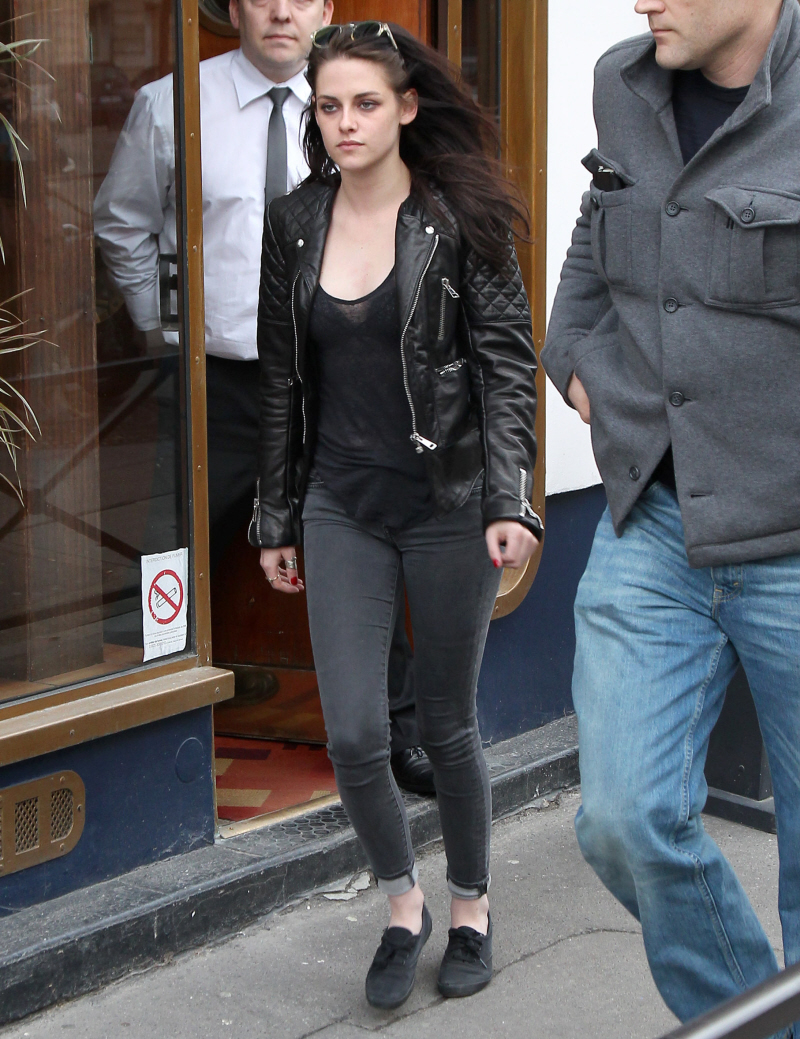 Photos courtesy of Fame/Flynet.