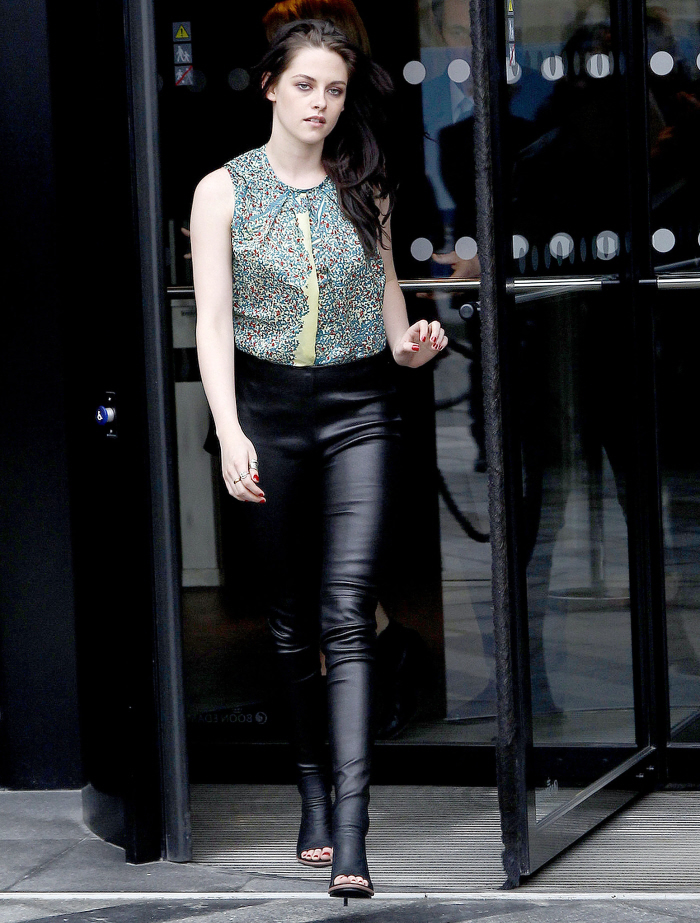 Jesus, I love those leather pants. I want those. But I couldn't pull them off. I'm too old and I'm not skinny and leggy enough for them. These are new photos of Kristen Stewart once again in Paris – hopefully she won't flip the bird on this trip. Since Kristen is the new face of Balenciaga, one of her duties is to show up at the Balenciaga show during Paris Fashion Week. I'm assuming she's wearing head-to-toe Balenciaga. Dislike the blouse, the jacket is… odd. But the pants!!! I'm still not sold on the idea of Kristen fronting a major fashion campaign, but I'm glad to see her fulfilling her duties without her usual eye-rolls and lip-bites. Hopefully, she's growing in confidence, or she's just learning how to carry herself with more professionalism. Also: Sparkles didn't join Kristen for this trip to Paris. She's flying solo in Paris! Epic.
Kristen was most recently in LA over Oscar weekend – she and Robert Pattinson both put in some appearances at various industry parties. By all accounts, they were completely and utterly loved up and affectionate all over the place. Some people (Twihards) were surprised that neither Sparkles nor Kristen presented at the Oscars – although those people (Twihards) also think that Kristen and Rob specifically avoided the Oscars because Breaking Dawn didn't get nominated for anything. For real. Like, some people thought it would get nominated for an OSCAR. Honestly, though – I would have loved to have seen one or both of them at the Oscars. There should have been more younger acctors invited to present this year. Everything felt so dated, so early 2000s.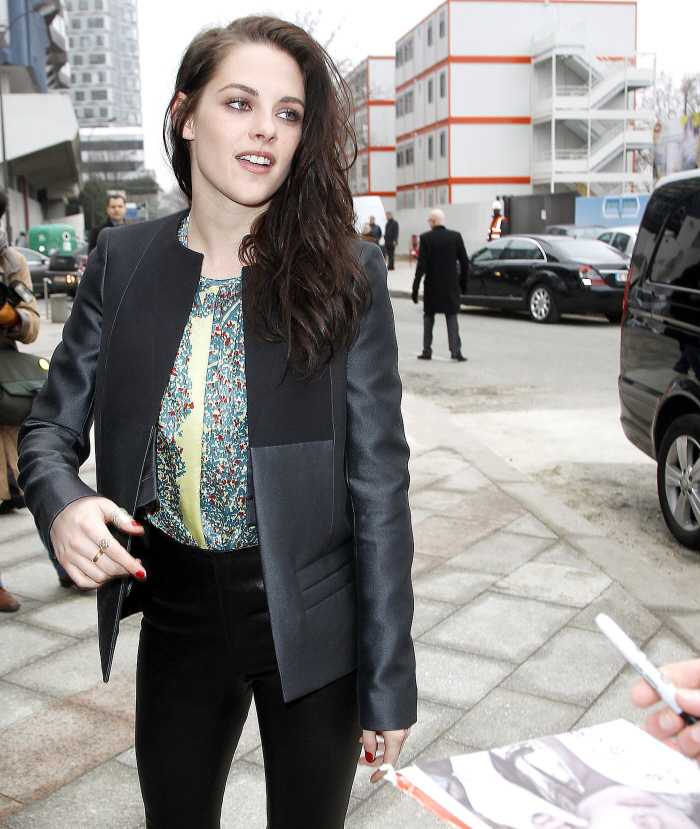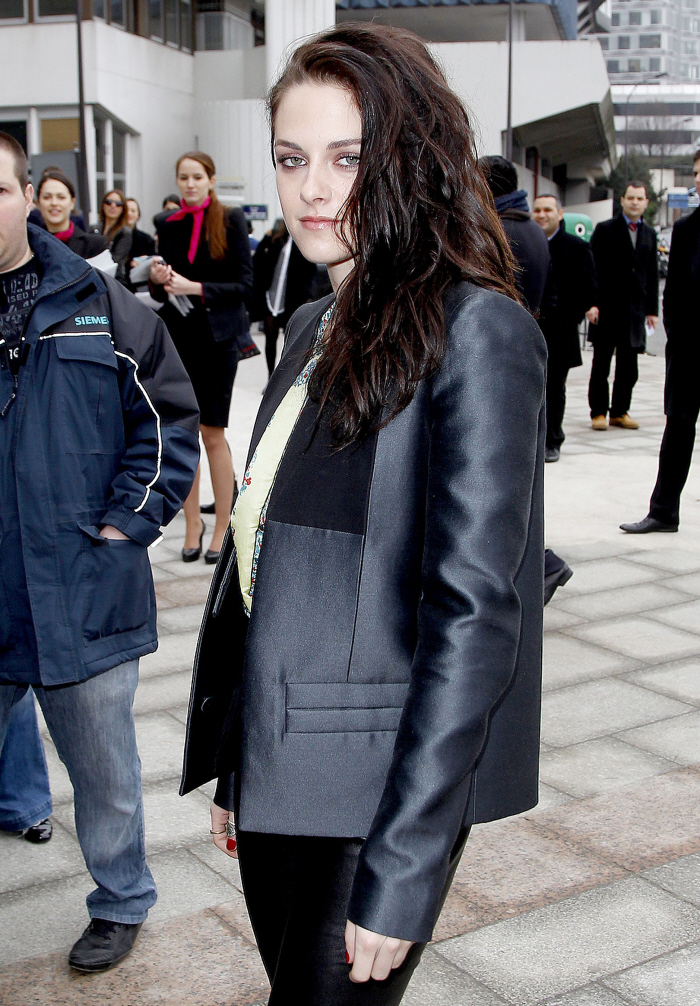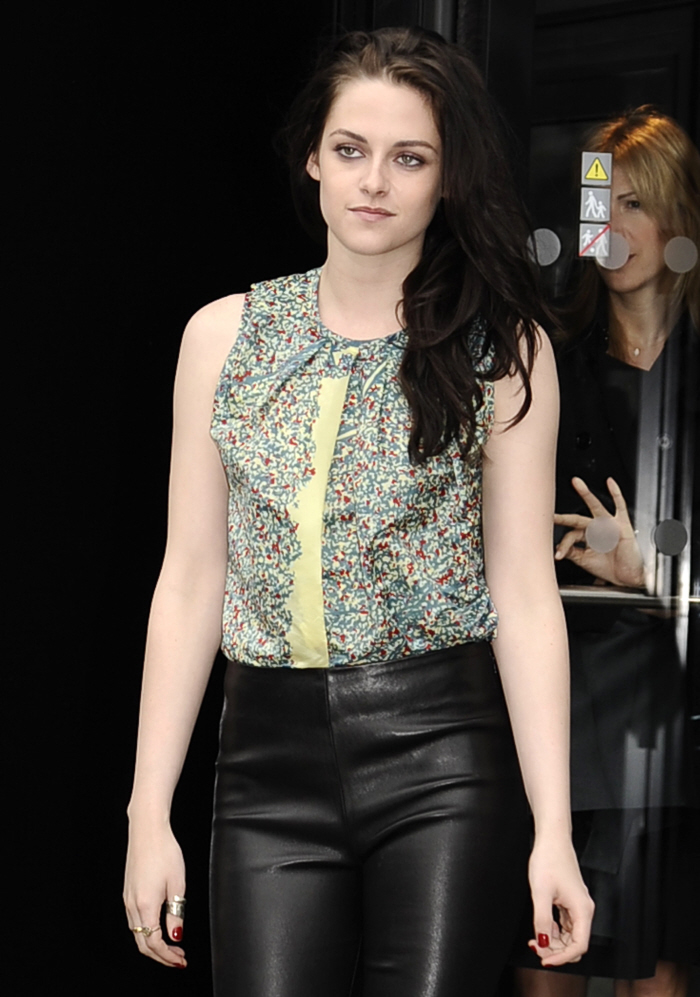 One last thing – the new poster for On the Road. Is this movie going to suck? I'm kind of worried that the book is simply un-adaptable.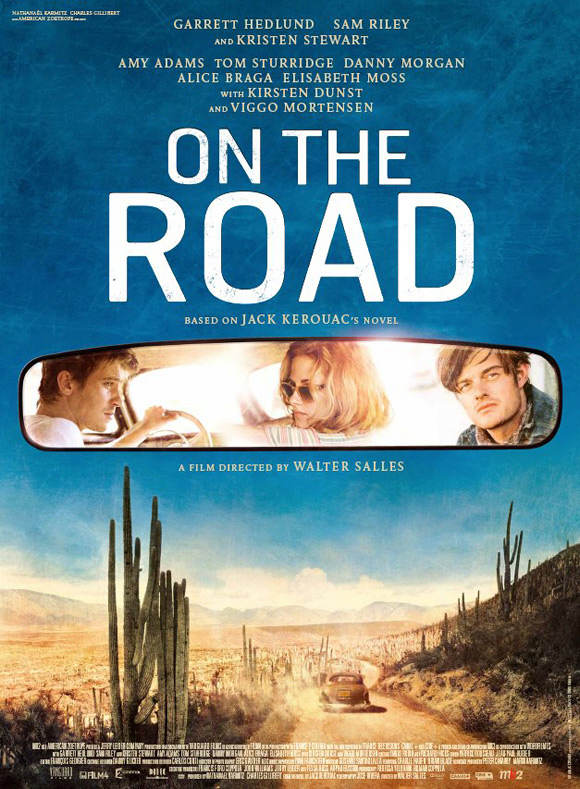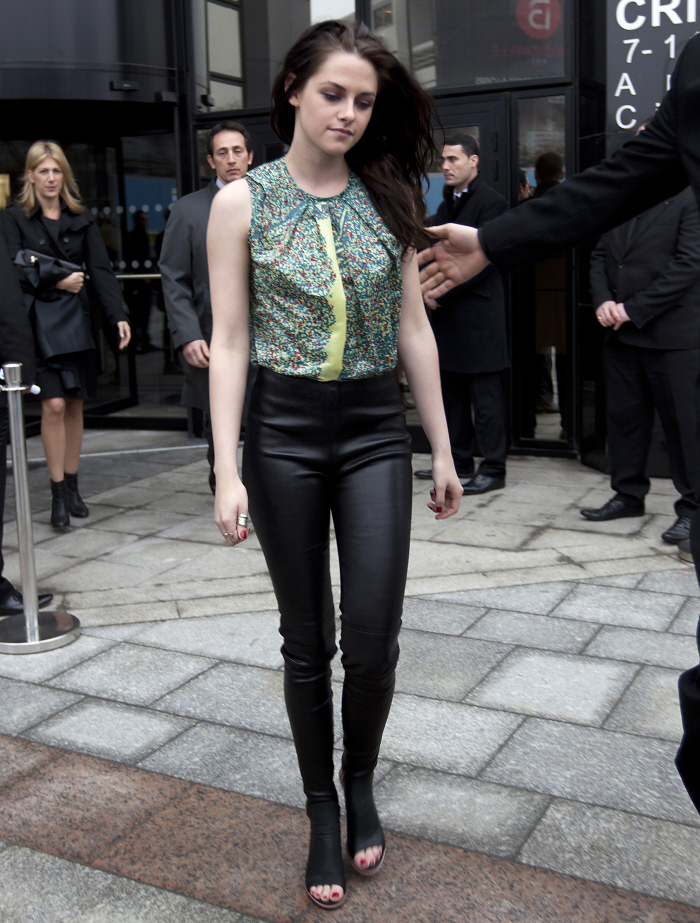 Photos courtesy of WENN.