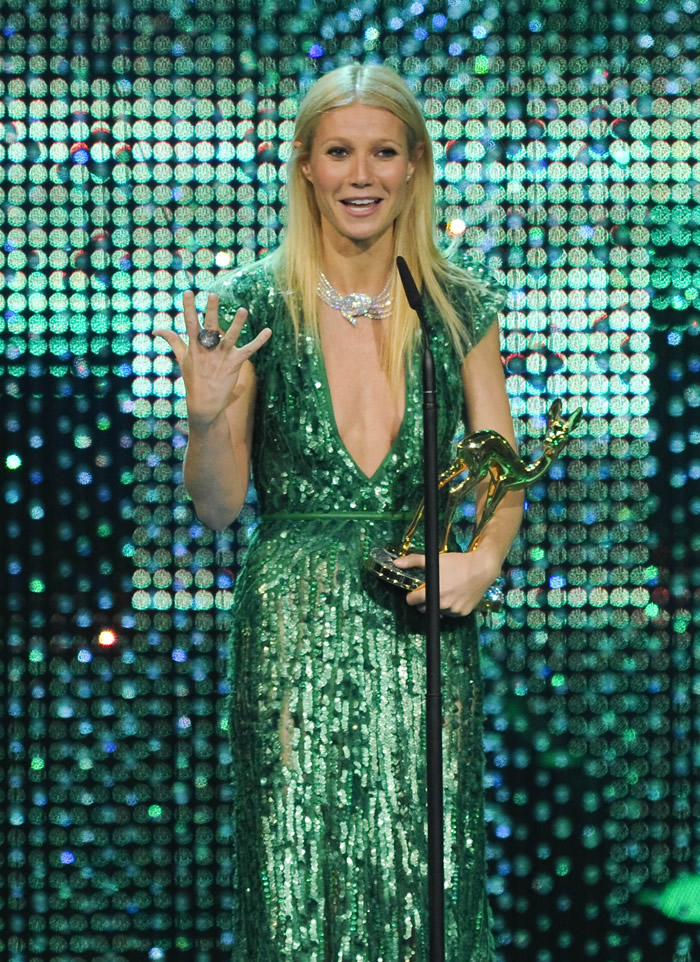 Sometimes it's just too easy to hate on Gwyneth because she's so bloody unaware of the reality of the world outside of her own well-financed little bubble. She's constantly doing pretentious stuff like selling her own $400 Goop-branded colon cleanses and exposing her own hypocrisy by shilling frozen processed food when she thinks the peasants aren't watching. However, Goop wants us all to know that she knows we make fun of her, and she has alluded to as much during a guest spot on this morning's episode of ABC's "The Chew," which is co-hosted by her dear friend Mario Batali. During her visit, the hosts asked her several quick questions during the Celebrity Egg Timer portion of the show. Her answers were less than illuminating.
During the sixty seconds (of hell), Goop sort of makes fun of Goop, and she admits once again to not being able to do her own makeup. Surprisingly, Goop did not find a way to namedrop Beyonce during these sixty seconds, although she did work in an obsequious reference to Batali himself. The video clip isn't cooperating too well with an embed, but you can watch it here, and here are some excerpts.
The best dish that Chris ever cooked: "Ummm, nothing."

The funniest person she knows: "My dad. He's dead. Does that still count?"

When she feels the sexiest: "When Mario Batali is cooking."

When she had her last hangover: "After the Oscars."

What her blog would be called if it wasn't Goop: "SpoiledWhiteRichGirl.com"

What she had for breakfast: "Coffee."

Her essential makeup item: "Makeup? Um, I would say maybe blush? I don't know, I'm not so good at makeup."
[From Popwatch]
So has Gwyneth earned any points of goodwill by making fun of herself with the "SpoiledWhiteRichGirl.com" quip? Some people might think so, but to me, it feels like Goop is just passive-aggressively hitting out at those who've pointed out the ridiculousness of her website, which is essentially a compilation of weekly newsletters urging the peasants to buy $50 blank notebooks, $75 cake knives, and $1850 watches. This is not to mention her outrageous spring wardrobe recommendations — last year's cost $18,000, and this year's costs in excess of $20,000. Sure Goop gets that we all think she's a pretentious, snobby brat, but she still thinks that we're all wrong. In Gwyneth's mind, she's white and rich but definitely not spoiled. After all, it's not her problem that she refuses to relate to anyone who makes a mere $25,000 per year. It's our problem, right?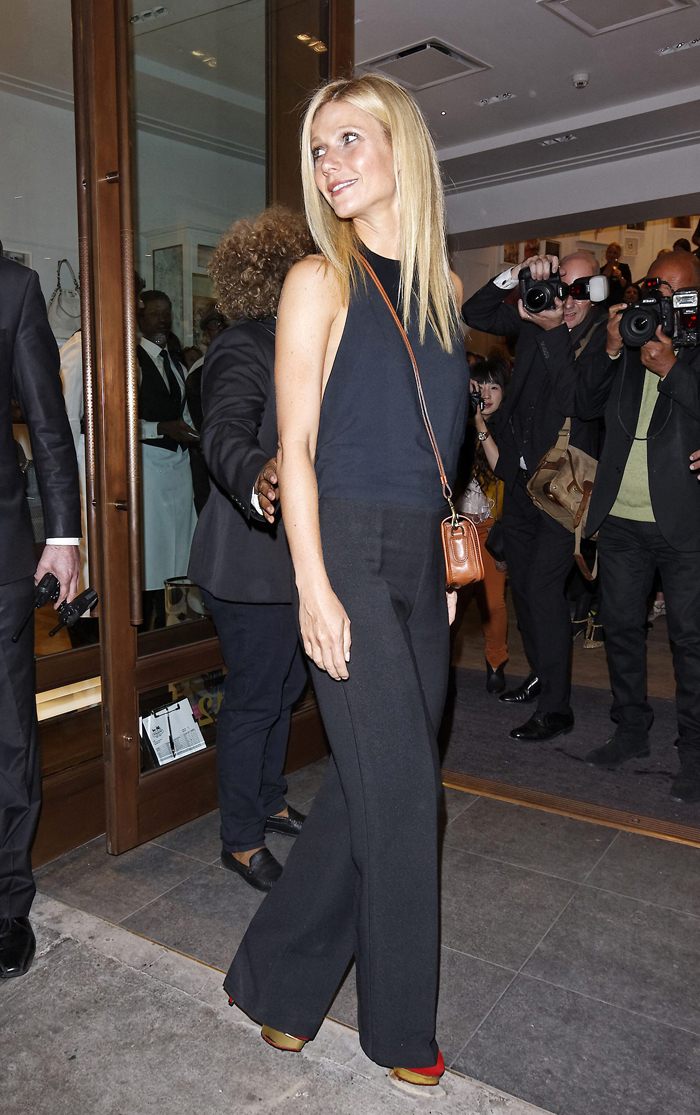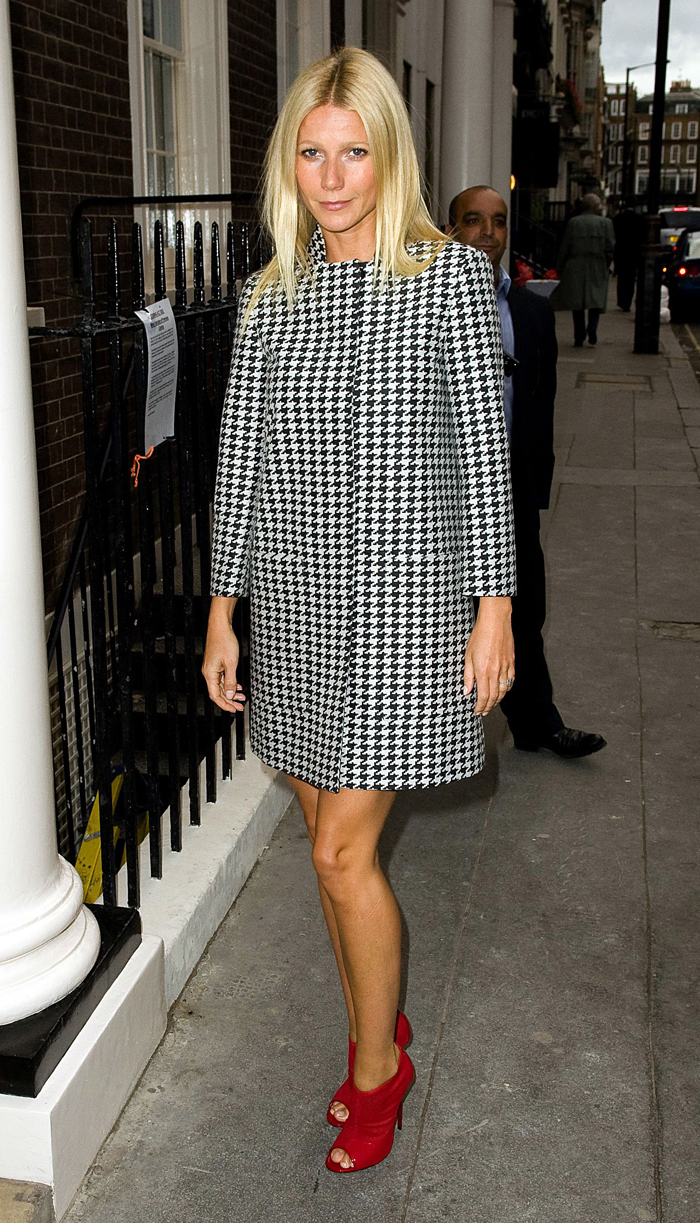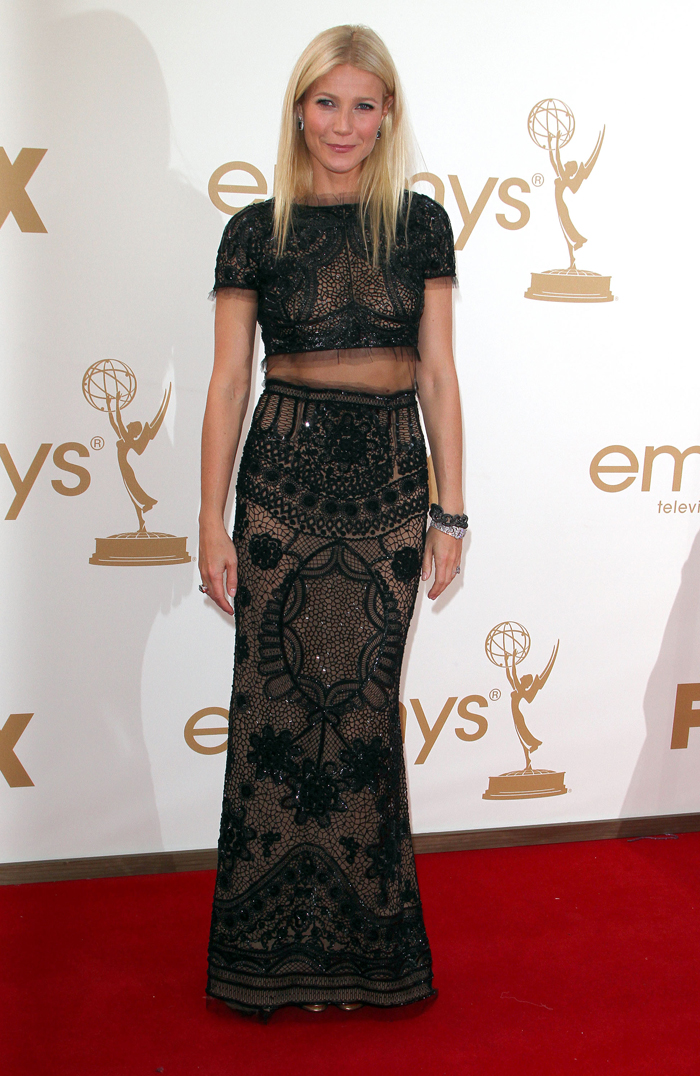 Photos courtesy of Fame/Flynet