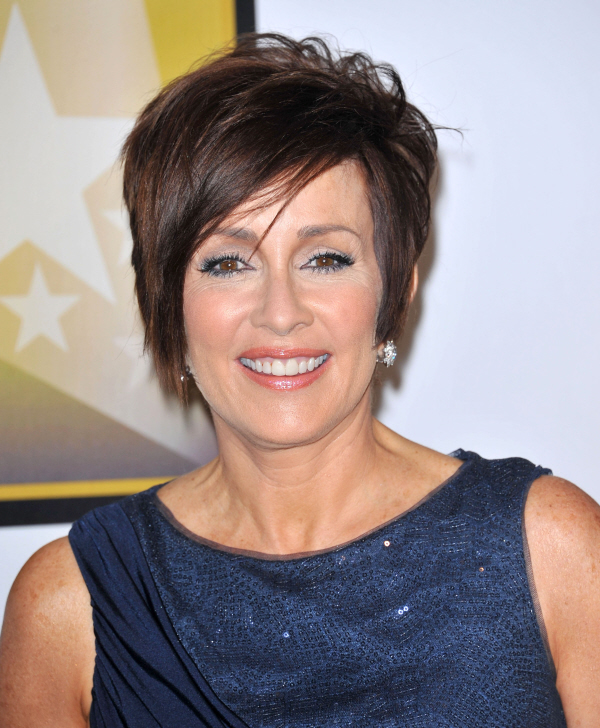 I don't want to make this story too politically-charged, so I'm going to really try to not insert my opinions into every part of this story. First, some background. Washington has been in the midst of a massive debate about whether birth control should be covered by health insurance. Religious institutions offering employee insurance wanted an "exemption" from covering birth control, because God hates The Pill or whatever. Various religious experts were allowed to testify before Congress – which led to an utterly tone-deaf photo-op of a group of middle-aged men all gathered around to discuss women's health.
A reproductive rights advocate and Georgetown student named Sandra Fluke asked to testify before Congress, but she was initially denied by Rep. Daniel Issa, who later had to back down and let her testify on why contraception should be universally covered. Conservatives LOST THEIR MINDS when Fluke testified. Rush Limbaugh called her a "slut" and a "prostitute" because, in Rush's mind, his Oxycontin would be taxed into oblivion just to pay for Sandra Fluke's massive birth control supply (incidentally – Rush and the conservatives have literally no idea how The Pill works). Rush "apologized" (not really) and Fluke didn't accept his fake apology. But now there's someone else in the mix: Hollywood Republican and long-time anti-choice advocate Patricia Heaton. Heaton went cray-cray on her Twitter feed, insulting Sandra Fluke and any woman who dared to want contraception covered by her health insurance: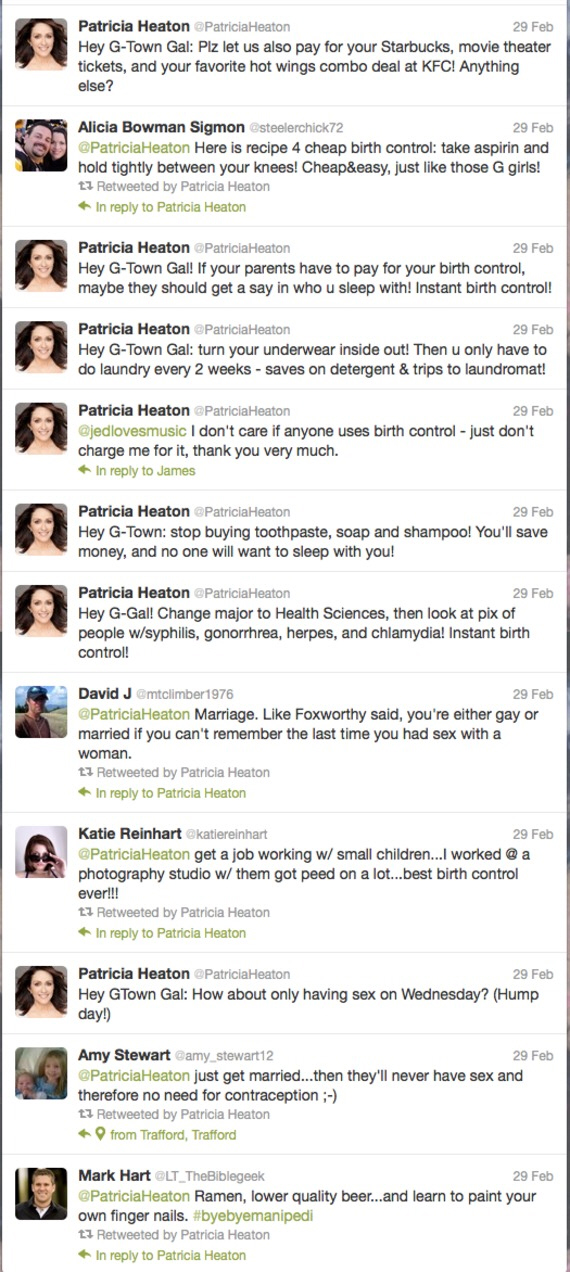 [Screepcap of Heaton's Twitter feed]
Heaton later deleted her Twitter account – some people claim that Disney (who owns ABC, which airs Heaton's show, The Middle) basically told Heaton to STFU because they didn't want advertisers pulling their support of The Middle, like Limbaugh is now facing an advertiser exodus. Heaton issued a low-key apology last week on her Twitter, writing:
"Just caught up on all the debater re Ms. Fluke's testimony. Mea culpa! We have diff opinions but I was too flippant in my attempt at humor… Tweatons: Finally heard all the commentary. I crossed the line w/@SandraFluke. Don't agree w/her views, but I was not showing Christ's love." She tweeted to Fluke, saying, "@SandraFluke I am not backing down on my position: but there is a better way to fight the fight."
[Via THR]
And now Heaton has re-started her Twitter feed, and she issued another apology: "I apologized to Ms Fluke last week. I may not agree with her views but I didn't treat her with respect and I'm sorry. I was wrong. Mea Culpa."
Does Heaton's lukewarm apology make it right? Or should advertisers pull out of The Middle in droves too?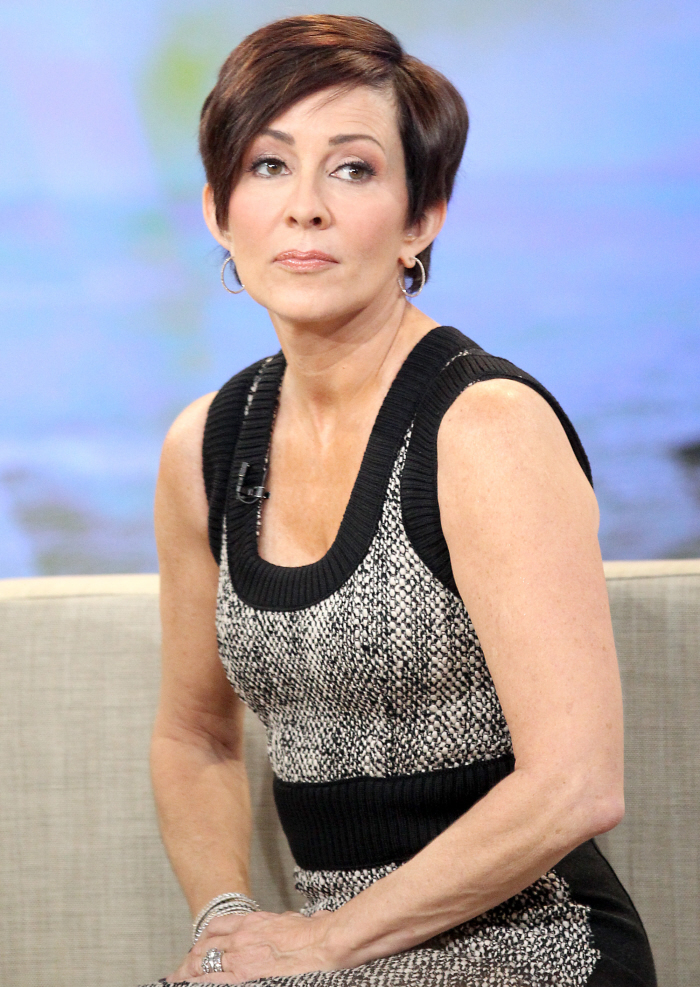 Photos courtesy of WENN.