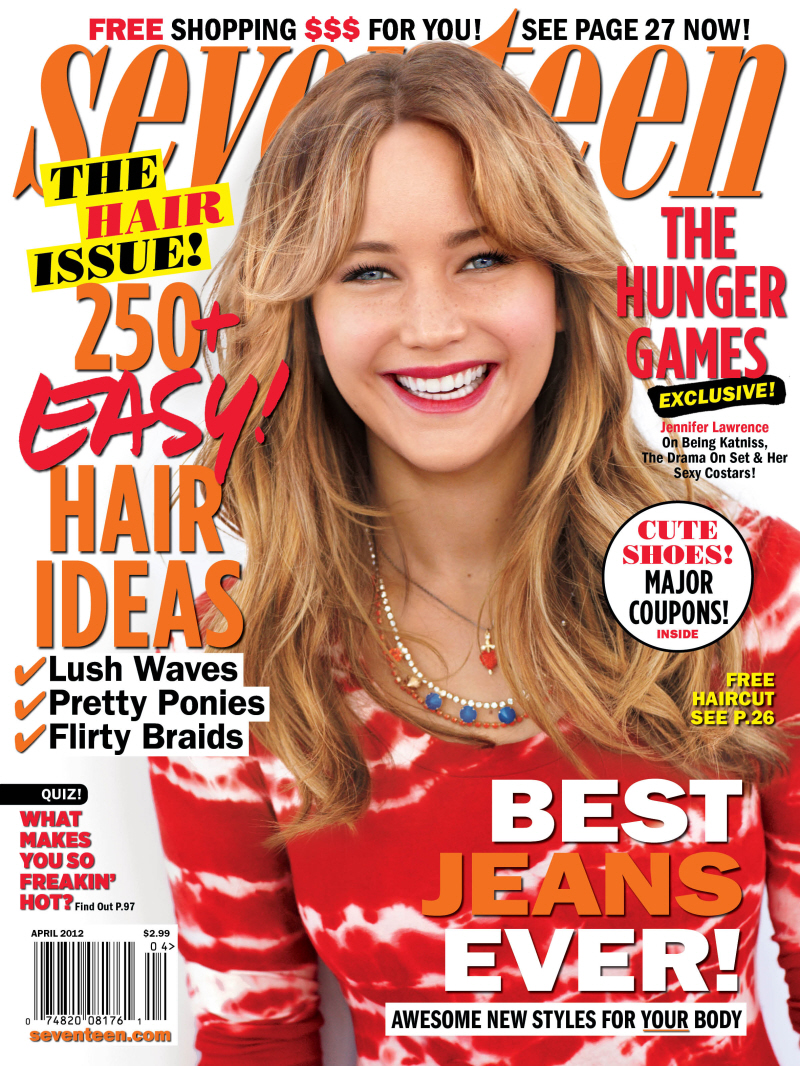 Jennifer Lawrence covers the April issue of Seventeen as part of the early promotion for The Hunger Games. People are really hoping that The Hunger Games becomes a Twilight-level franchise and that Lawrence becomes a really big star out of this. Will it happen? I don't know. I think The Hunger Games book series has a lot of support, but I worry that the movies won't be all that. We'll see. Anyway, in the Seventeen interview, Jennifer proves that she's prepared for the challenge, should THG make her a Kristen-Stewart-level celebrity. Jennifer talks about how much she hates diets, and how she never thought is was "cool" to have an eating disorder – which is something young girls should hear.
On her sexy costars: "Josh [Hutcherson] and Liam [Hemsworth] are really great friends too. They are hilarious and sweet. They are like my brothers. As soon as we all got together, we reverted back to being 13-year-olds. Josh and I were neighbors. Every time I would come in late, I would go and bang on the door and wake him up and we'd all hang out."

On body image: "I'm just so sick of these young girls with diets. I remember when I was 13 and it was cool to pretend to have an eating disorder because there were rumors that Lindsay Lohan and Nicole Richie were anorexic. I thought it was crazy. I went home and told my mom, 'Nobody's eating bread—I just had to finish everyone's burgers.' I think it's really important for girls to have people to look up to and to feel good about themselves."

Team Peeta or Team Gale?: "I think I was Gale until he started getting a little too trigger-happy . . . or maybe first Peeta and then Gale or Gale, then Peeta? I went back and forth. I flip-flopped."

THG and real life: "The Hunger Games is not that far off from real life. We are living in a world where we watch extreme sports shows where people get hurt or killed. It takes a lot to shock us."

Jennifer on her downtime: "When I'm not working, I love to just hang out with my friends and watch Real Housewives. My favorite cast used to be New Jersey, but now I'm really into Beverly Hills."

Horses: "Growing up, I lived 15 minutes away from a horse farm, and I went there almost every day. My brothers were into fishing, but I was all about the horses."
[From Seventeen]
She seems oddly wholesome. I don't mean that she's squeaky-clean or anything, but I like that she's not trying so hard to convince us that she's a super-cool hipster chick, or that she's "tormented" by everything. My general impression of her is that she's just kind of a dorky tomboy, a normal, well-adjusted girl who loves to eat, loves to be athletic, and she probably has a ton of dude friends. And all of her dude friends probably crush on her. Right?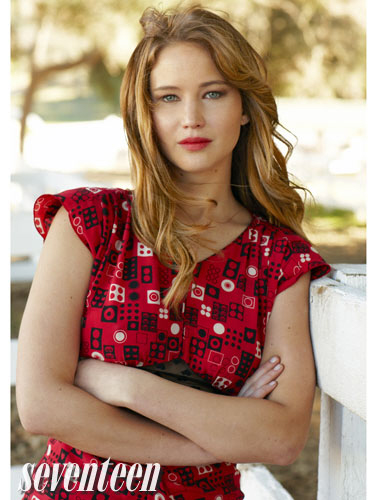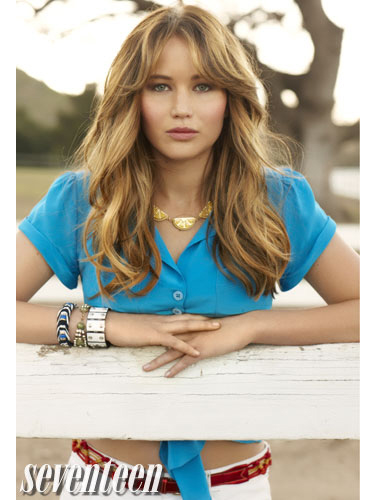 Cover courtesy of Seventeen.