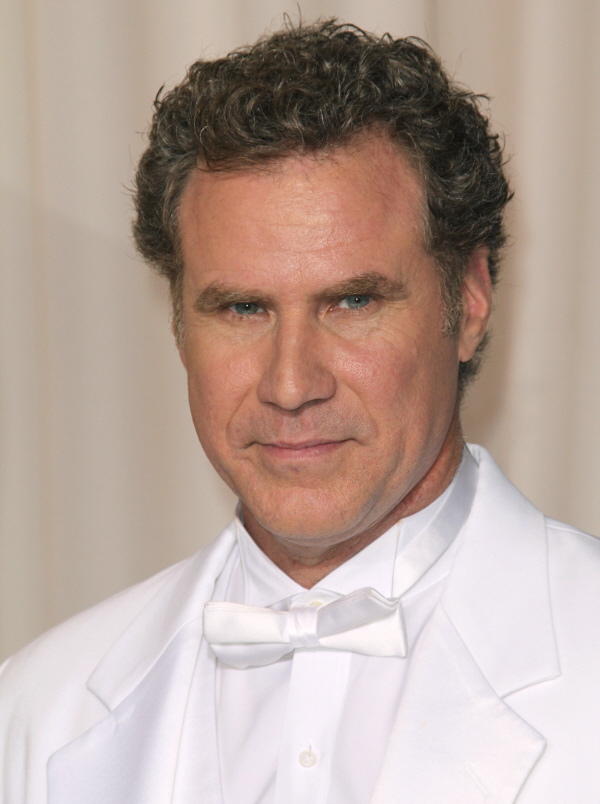 Will Ferrell has a new movie coming out, a "telenovela spoof" called Casa de mi Padre. Did you know it's all in Spanish with English subtitles? Is that weird/racist? Or is it simply a universal truth that Will Ferrell is funny when he speaks Spanish? I can't decide. Oh… I just looked it up. Diego Luna is in it!!! OMG. AND Gael Garcia Bernal!!! OMG. It's going to awesome, right?
Well, at least Gael and Diego look like they're having fun. It's nice to see them in another movie together, isn't it? Anyway, Will has a new interview with Rolling Stone, which you can read in its entirety here. Here are some highlights:
On Casa de mi Padre: "I can't tell you where I first thought of Casa de mi Padre and I can't tell you when, but a light bulb went off that said putting me in a Spanish-speaking movie with the cast being entirely Latino, and myself playing a kind of Latino actor, and the joke not being that I'm speaking poor Spanish, that it would be hilarious. I guess I did it specifically to raise the question 'Why did you do this?' It's one of the craziest things I've done."

Ass-shots: "I did full ass in Old School, but this is its longest appearance." Makeup? "Yes, someone had the either wonderful or horrible task of putting makeup on my ass." He shrugs. He goes on, "This kind of thing is not a big deal to me. In college, they had this thing where you'd run naked on fraternity row, and if anyone challenged me, I'd be happy to do it."

He's normal in real life: "Meeting fans, I'll be like, 'Oh, hey, how are you?' And, literally, they're like, 'What are you going to do? Do something! Are you sure that's him? He's not doing anything!' Yes, I fear they're horribly underwhelmed."

Tina Fey on Will Ferrell: "There's something about Will that is so completely American. A tall, white version of America that you used to see in Seventies movies and TV. He's like one of the Bad News Bears grown up. He's like a superfunny Jon from CHiPs. He's the Trapper John of comedy. If I describe it any more, I'll fall in love with him."

The one time he shoplifted: Even when he shoplifted, he got away with it. Always the first one up in the morning, he passed the time playing Monopoly against himself and was always ticked off at how few $500s there were, so one day, at the local drugstore, he pocketed a spare pack of the bills. But that was it. "I never stole anything before," he says solemnly, "and I never stole anything since."

Early comedian: "I learned in first grade how to open a door and have it hit the bottom of your foot and then snap your head back like it hit you in the face, and I started doing that, making the other kids laugh, and it became a new way to make friends. It was also an easy way to talk to girls, to go up and be funny. I was never really bullied much, either. I was big for my age and fairly athletic."

Deciding to become a comedian: "One day, I said to my father, 'I'm thinking of giving the comedy thing a try, what's your advice?' He goes, 'If it wasn't based on luck, I wouldn't worry about it, because you have talent. Just know that there's a lot of luck involved and if you eventually decide to do something else, don't treat it as a failure. Just know it's one-in-a-million.' Those words took all the pressure off, and I just treated it like a game."

He lost his virginity at age 21 during his junior year of college: "In my mind's eye, it seemed like the way it was supposed to happen," Ferrell says. The Saturday Night Live alum says his mom assumed it happened much earlier with a rather loose classmate. "She said, 'If you slept with this girl, you'd better slap a condom on that pecker of yours.'"
[Via Rolling Stone & Us Weekly]
He sounds nice. He does sound like a normal guy, only somehow… more so. Like, he's bigger than average, funnier than average, crazier than average. One of Will's friends describes him as having a "healthy ego" – I think that's what's throwing me off a little. Will isn't humble-bragging, he's not trying to convince us of how A) cool/amazing/special or B) pitiful/victimized he was and is. He's just… confident and normal. He thinks highly of himself, but not to the point of being a d-bag. It's nice.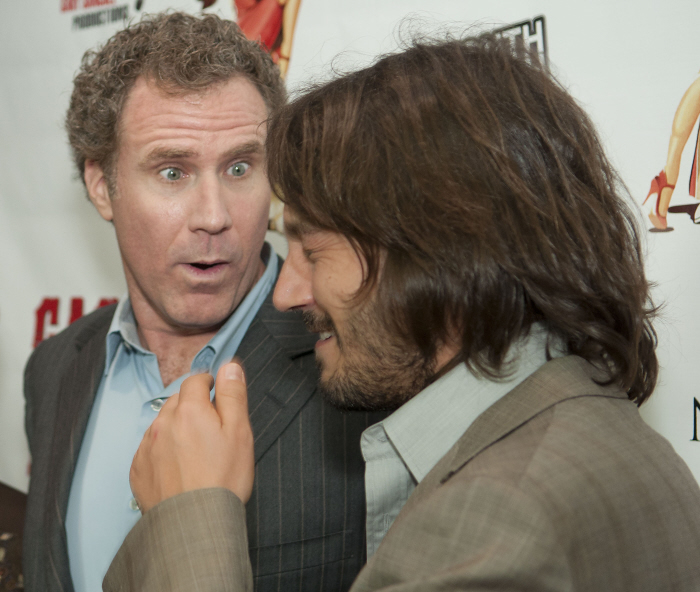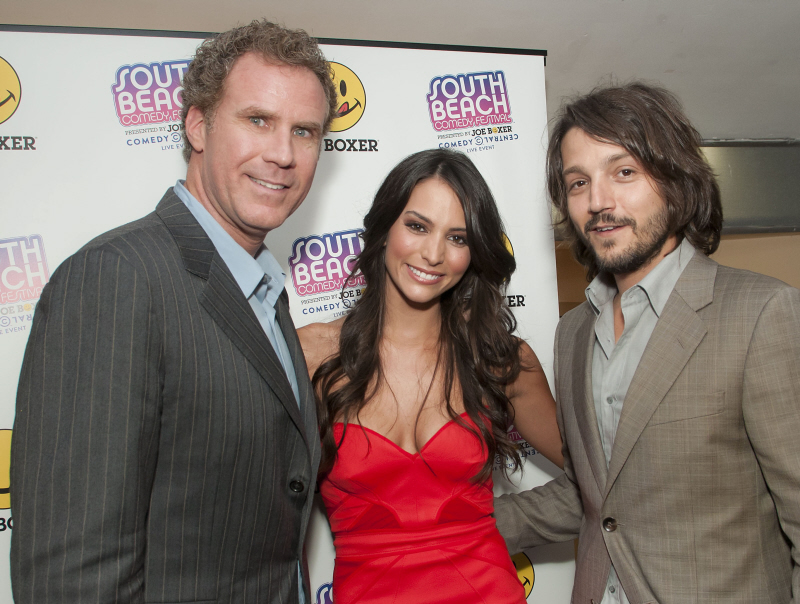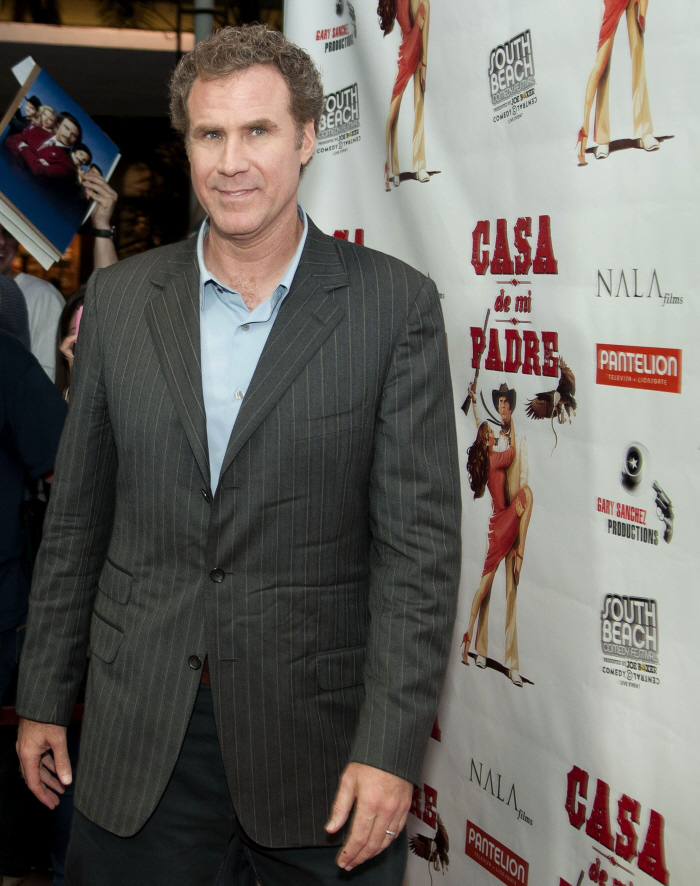 Photos courtesy of WENN and Fame.