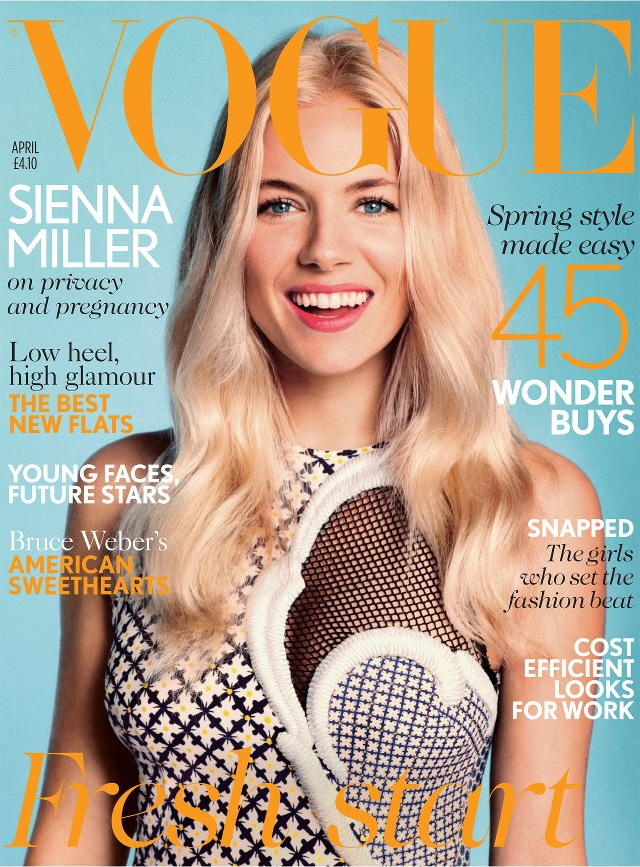 Sienna Miller covers the April issue of Vogue UK. She's not promoting a film project, a theater project or a television project. She's not promoting her fashion line, which she co-designs with her sister (although Sienna just pulled out of the line). She basically got the cover of Vogue UK simply because she's pregnant. The baby-daddy is Tom Sturridge, a young English actor and friend of Robert Pattinson. Sienna and Tom might be engaged (although she doesn't confirm it). Even given all of that – the lack of anything going on in her professional life, the interest in her personal life – Sienna still feels the need to remind everyone that she's not going to talk about her personal life. Then why did she get the cover again?
She's feeling good: "I'm feeling fine. It's all progressing nicely and it's very exciting. It's nice to start a new decade."

On her pregnancy: "I'm in my second trimester, so I'm I-can-talk-about-it pregnant, even though I'm under strict instructions not to say anything as it would completely defeat the point of everything I've tried to achieve in the last eight years."

On Hack-gate: "I feel totally removed from it all. It's interesting, especially now they're going through deleted emails. They had everything, every detail of my life – although I don't want everyone to think what they read was true, because it wasn't."

On turning 30: "I didn't have the freak-out which I thought I would have. But maybe it's because I'm the youngest of all my friends – so that lessened the blow. It's nice to start a new decade."
[Vogue UK, via The Mail]
Just when I start to like Sienna Miller a little bit, she reminds me of why she just rubs me the wrong way. She's spent the last eight years trying to NOT overshare? FOR REAL? And while I have sympathy for her part in the Hack-gate scandal, it seems disingenuous to plant a vague denial that although she was hacked, the press still got it wrong. Rii-ight. Look, if she wants privacy and she doesn't want to talk about her life, that's cool. That's fine with me. Prove it to me by NOT appearing on a magazine cover when you have nothing to promote but your personal life!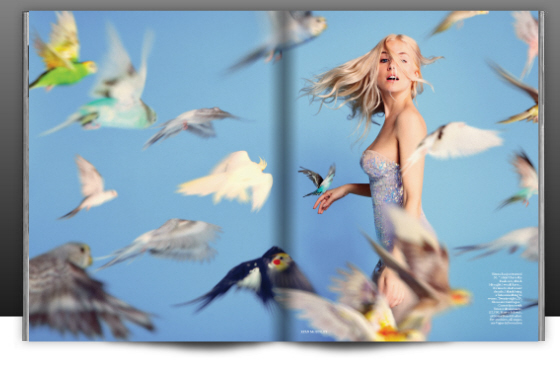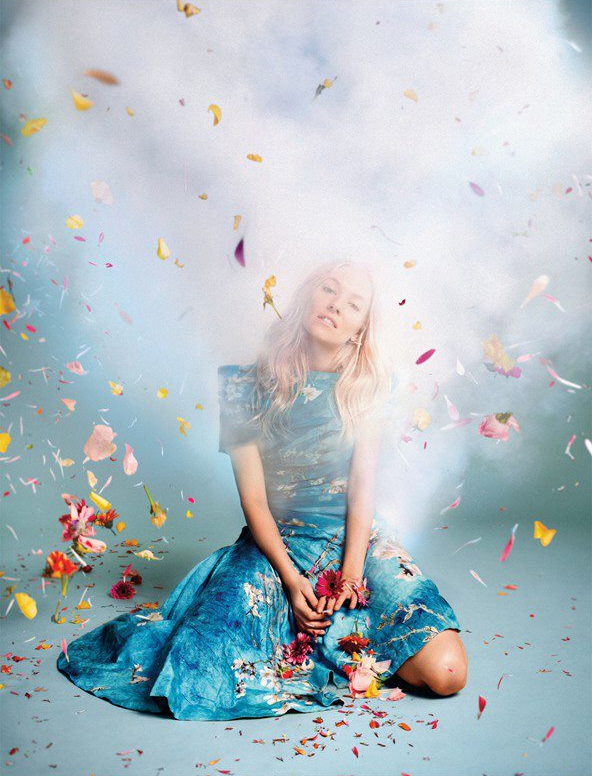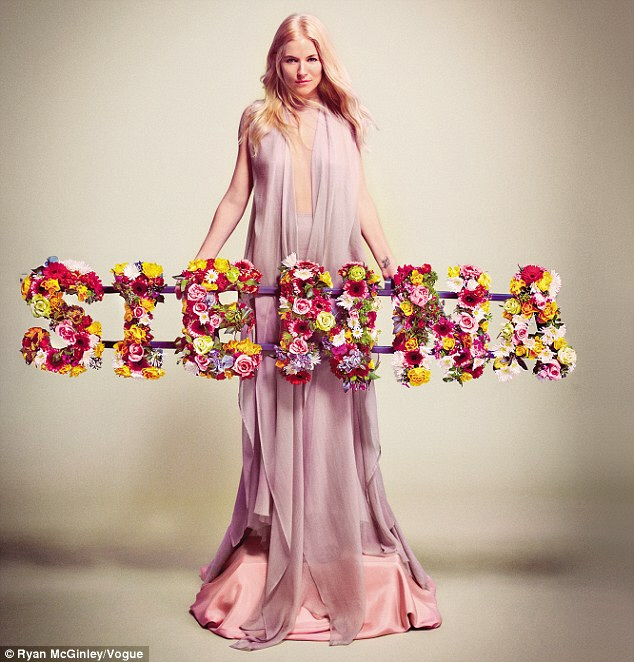 Photos courtesy of Vogue UK.