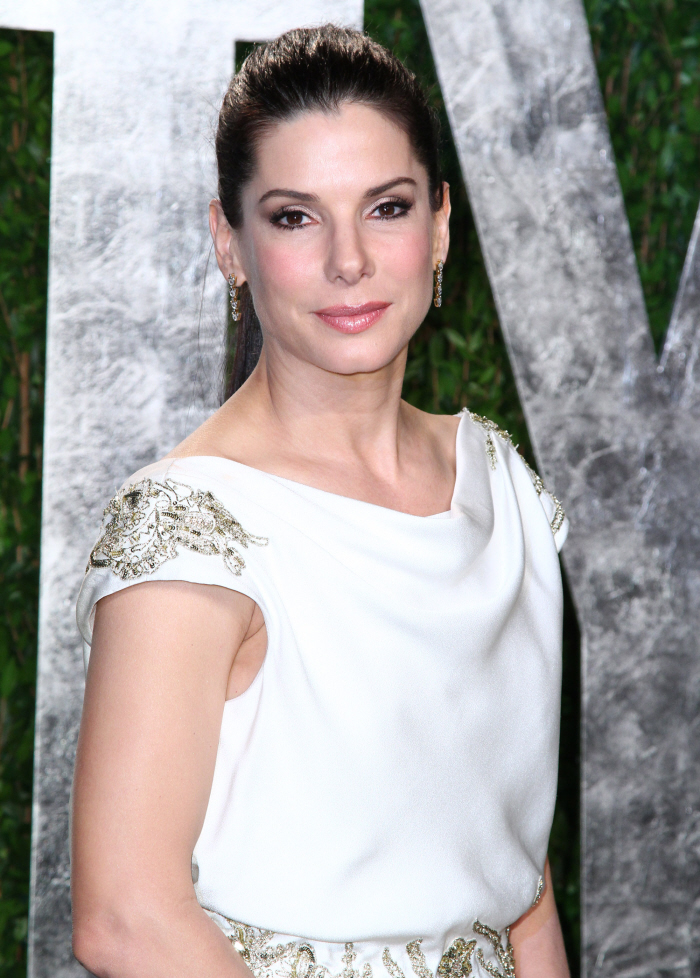 This is most likely BS, as it comes from OK! Magazine and it's not like Sandra Bullock has a history of keeping her adoption news LOCKED DOWN or anything. Still, it's always nice to hear about Sandra Bullock, especially after her not-so-amazing appearance at the Oscars. CB didn't care for Sandra's Marchesa, but I thought it was one of the better Marchesa creations I've ever seen (damning with faint praise). What really bothered me (and CB) was Sandra's jacked face. She overdid the 'Tox and it was not a good look. Anyway, good (fake) news! Bullock may be preparing to adopt a little girl!
Sandra Bullock is so happy with baby Louis that she wants to add a new addition to their family!

Oscar-winning actress Sandra Bullock loves being a single mommy to her adopted son Louis, and now she's ready to adopt a baby girl, according to OK! magazine. "Ever since she first brought baby Louis into her life, Sandra said he's her greatest achievement," a pal says. "But there is one thing that she feels would make her world complete: a little sister for Louis!"

The 2-year-old is starting preschool, and Sandra realizes that now is the time to build her family.

"She's excited and has been talking to Louis about the idea," the friend says.

The pal adds that life has never been better for the 47-year-old: "She's adopting again, she has a tight-knit circle of friends, and she's got a huge movie coming out at the end of the year with George Clooney. She's determined that this year will be her moment. It's great to see Sandra back!"
[From Hollywood Life]
The film with Clooney is Gravity – that's the one where producers really, really wanted Angelina Jolie and they offered Jolie a truck full of cash to do it, but she still said no. Sandra was the second choice. Still, it's good to see her back at work, and I would love to see her adopt again. I think Louie fulfills her and grounds her, and he's become the love of her life. She seems like a great mom, and it wouldn't surprise me if she was considering another adoption. God knows, she might have actually adopted ten more babies, but she's just so good at keeping that information locked down, we won't know until she tells us.
Don't you love how Louis constantly has that expression of "Not. Impressed."? He's amazing.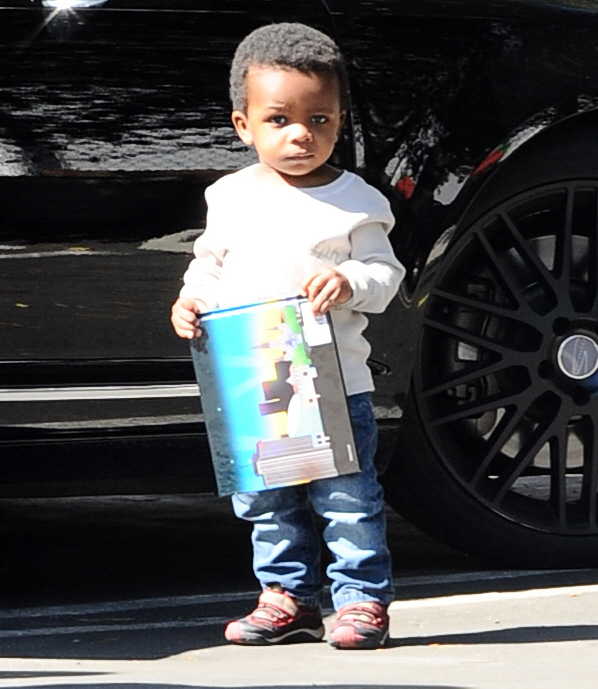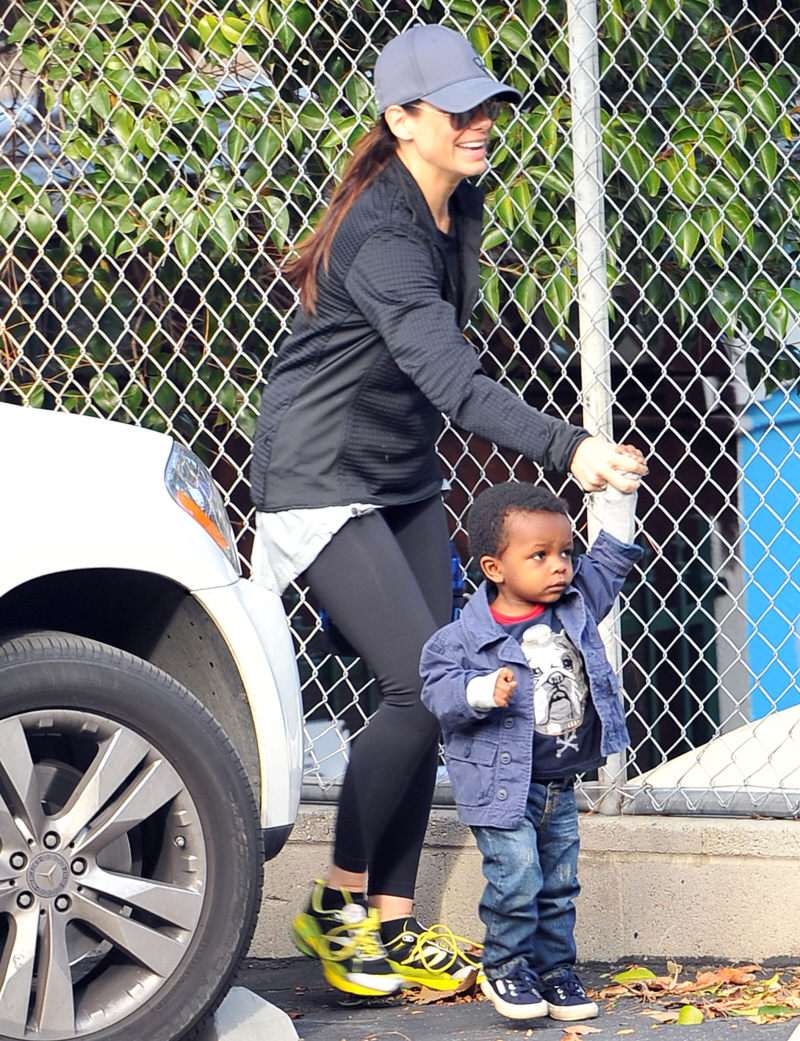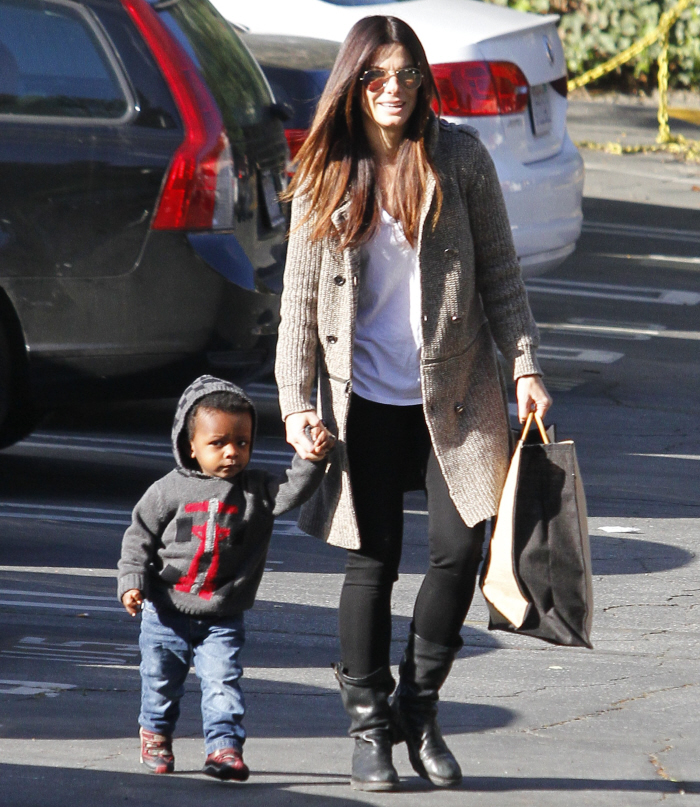 Photos courtesy of WENN, Fame/Flynet.