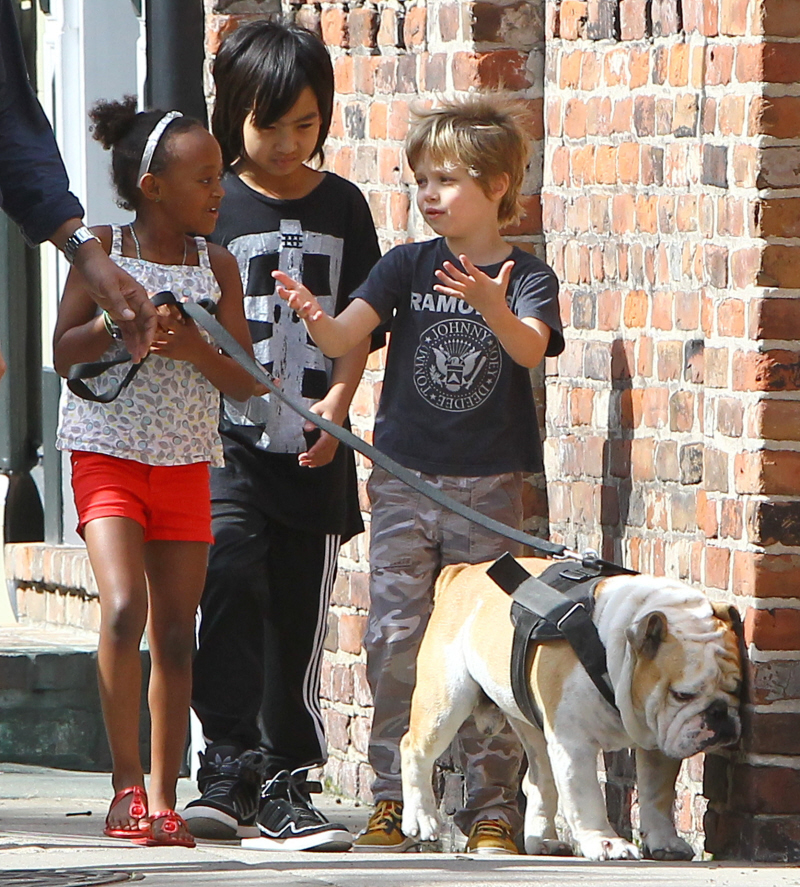 The family Jolie-Pitt has gone from LA to New Orleans. The paparazzi caught Brad Pitt tooling around town on a motorcycle yesterday, but we don't have those photos. We have even better pics – Maddox, Shiloh and Empress Zahara were spotted out with two adults and the family bulldog, Jacques. Jacques was last seen in Budapest, I believe, when Angelina did the 60 Minutes interview and Jacques was all "Adjust my light, please." As for the adults – maybe the African-American man is a bodyguard? Or just an assistant-type? The Asian woman seems to be with the group too – a nanny? I don't know. I'm really just looking at the kids and the dog. Things I learned from looking through these photos:
*Zahara is elegant. The way she carries herself, her beautiful little face… she's going to be a beautiful, composed woman (empress).
*Maddox has a cell phone! Who is he calling?
*Jacques respects Z's firm hand – he doesn't get out of control when she's got the leash.
*Jacques and Shiloh are playmates. When she has the leash, Jacques is all "PARTY TIME!"
*Shiloh is an awesome mess of a girl. She carries herself like Angelina used to, back when Angelina was scary and goth and "different". Shiloh's got her mom's old-school swagger. And I swear, Shi's short hair is adorable. She has the same haircut Brad had in Moneyball.
*What's up with Maddox's hair? It's a 1970s Florence Henderson shag. Is he aiming for Mick Jagger circa 1973?
*Shiloh digs The Ramones!!
*Z and Shiloh are super-tight sisters. Z seems to want to guide Shiloh, her little sister. And Shiloh isn't paying any attention.
*Jacques often has an expression of "FML." He must be so patient with six kids in the house. I bet the twins try to ride him like a horse.
*I desperately want Z's sandals in my size.
And that's about it. Shall we even discuss the conspiracy theories as to why we're seeing so much of the kids over the past week and a half? Is it all about THE LEG?!?!? Maybe. Probably. Angelina just wants to remind everyone that The Leg is a mother. Good PR?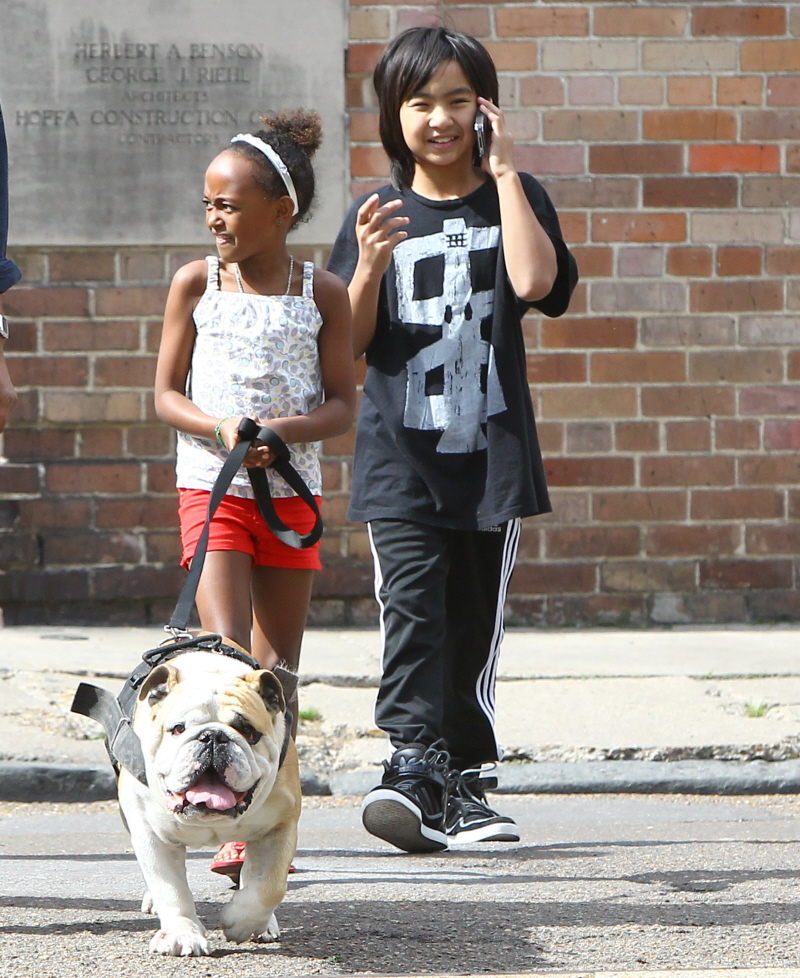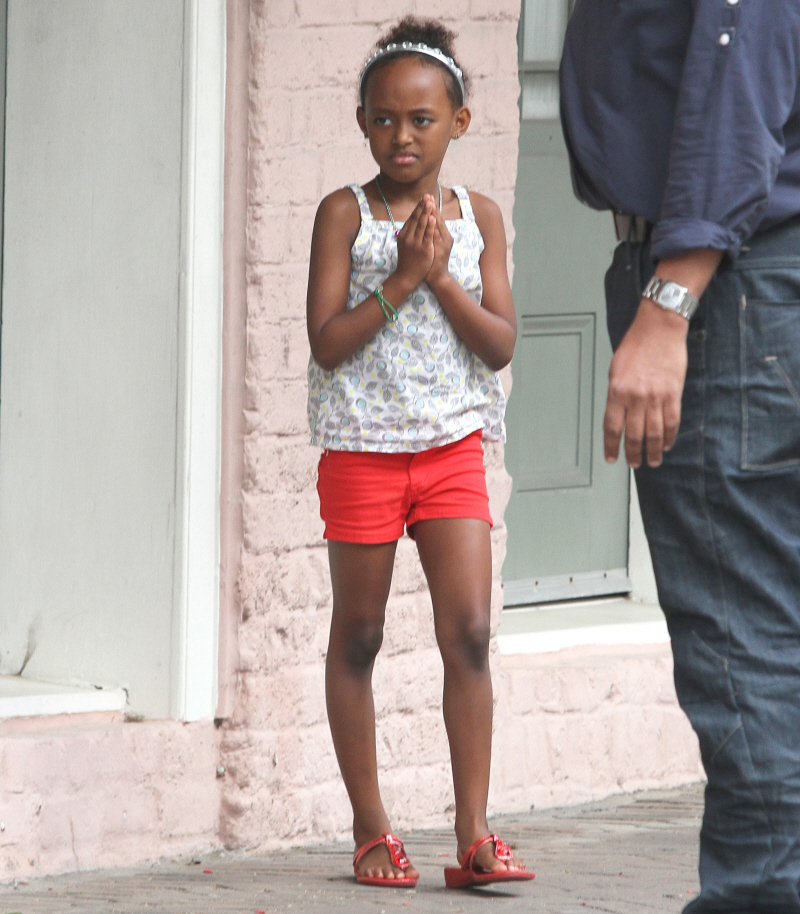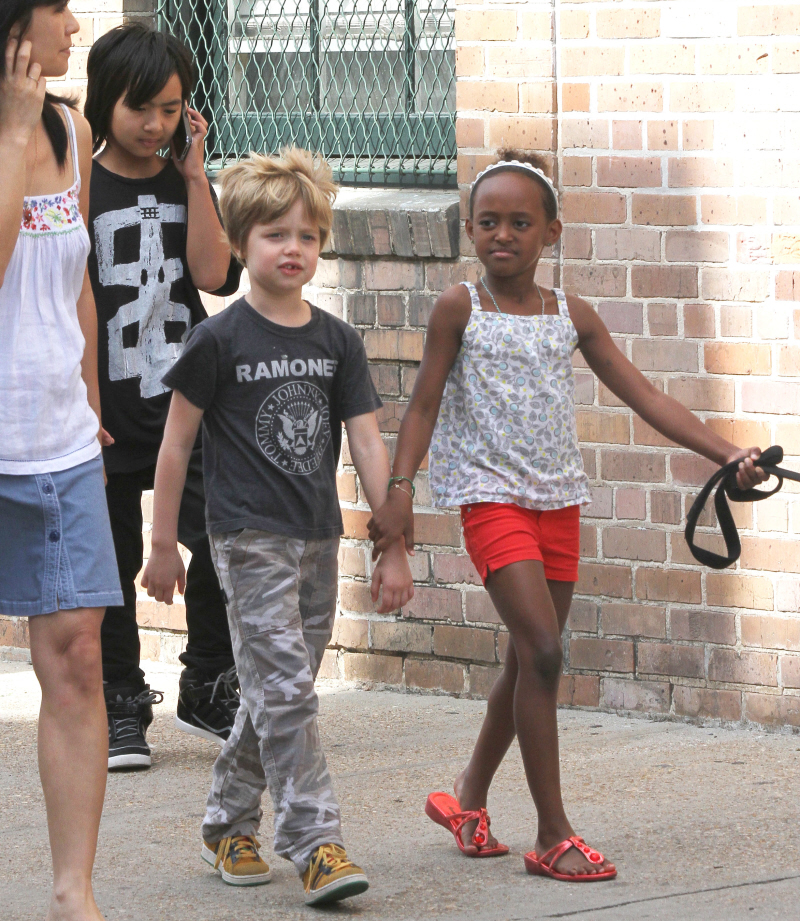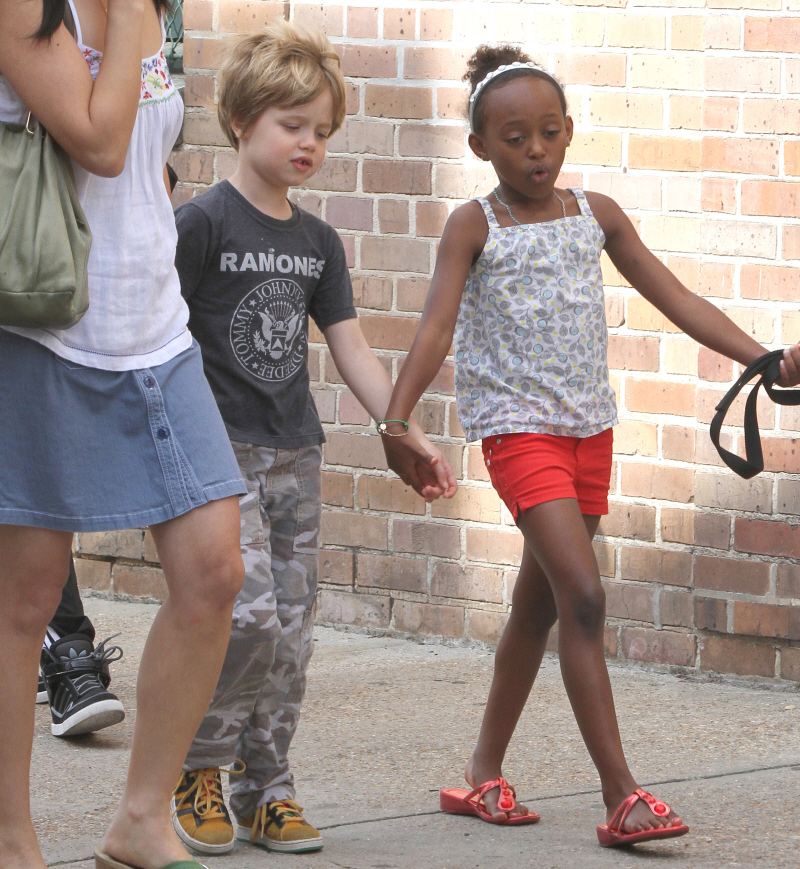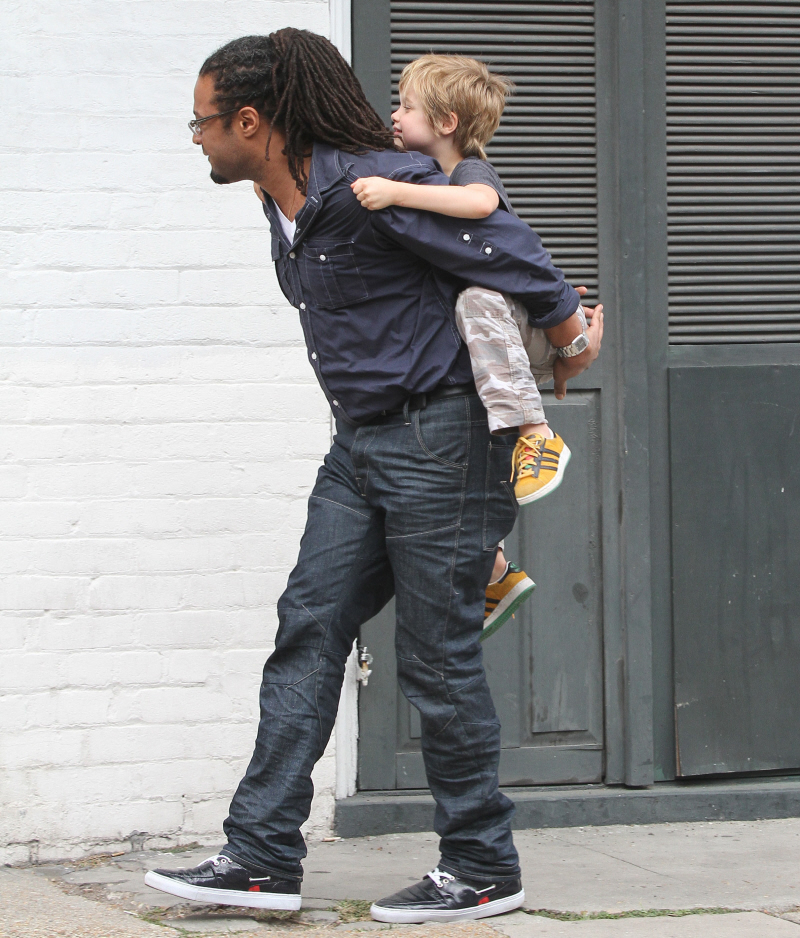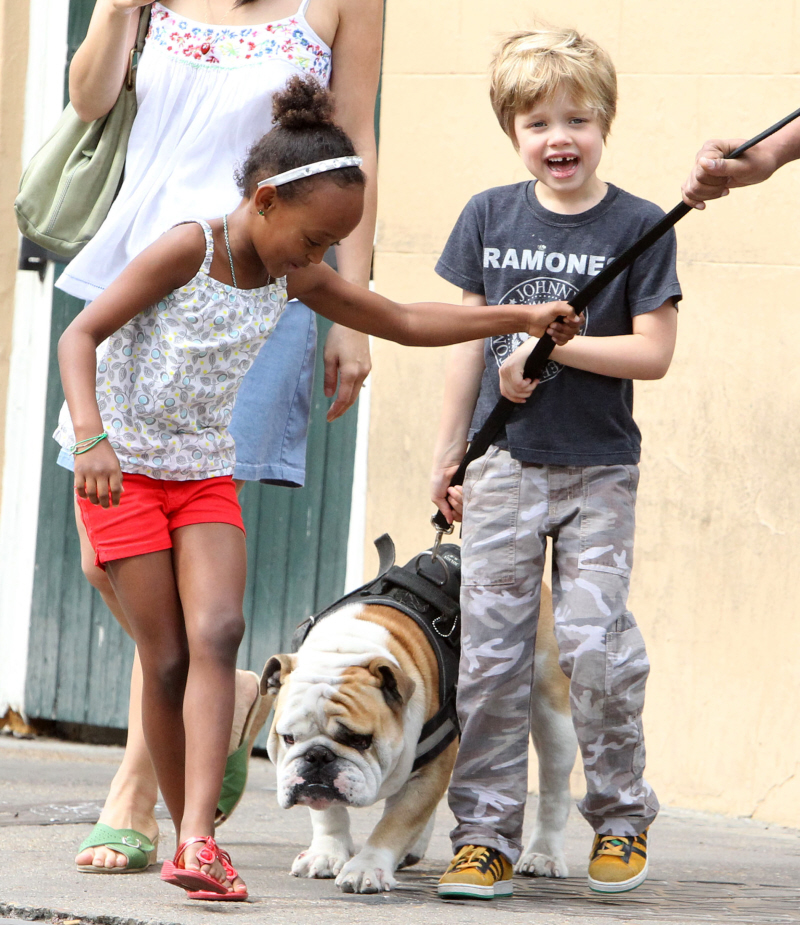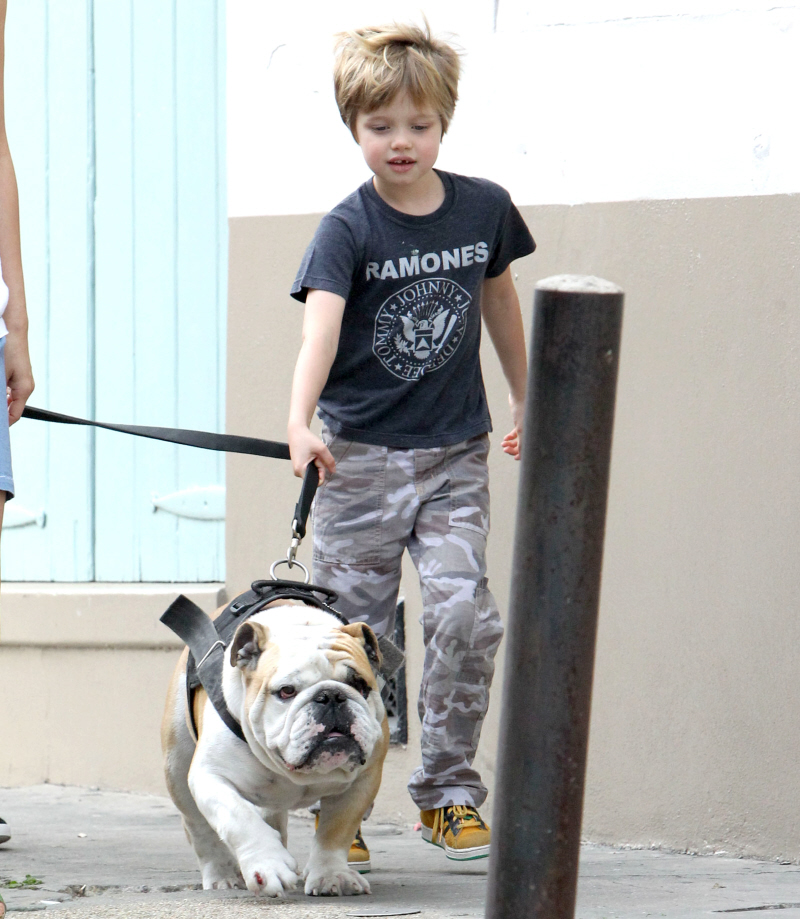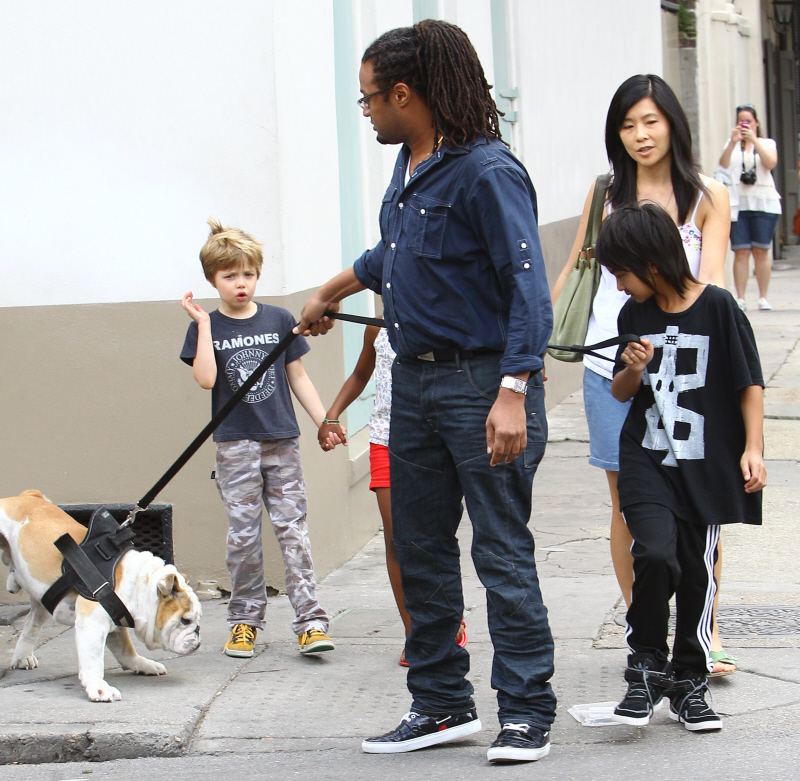 Photos courtesy of Fame/Flynet.