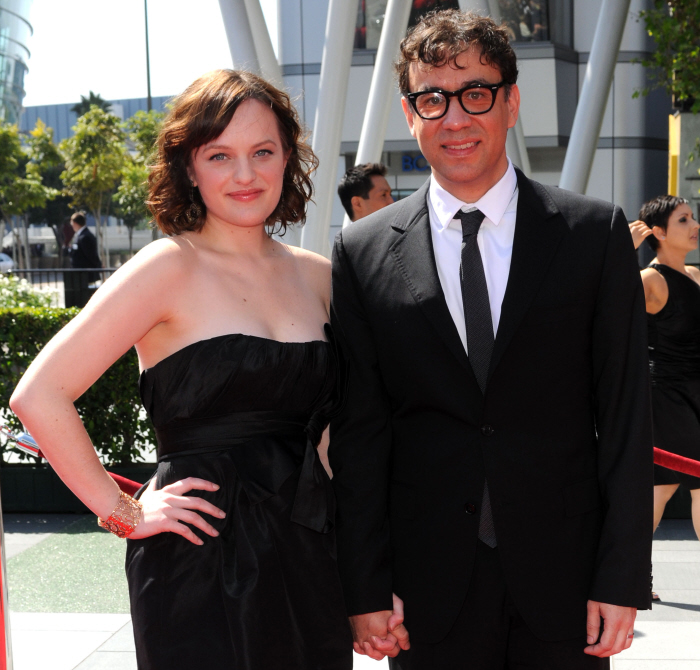 Back in 2009, Mad Men's Elisabeth Moss and Saturday Night Live's Fred Armisen had a whirlwind romance, followed by a quick engagement and elopement. Then, ten months later, the marriage was over. Within weeks of the divorce announcement, the tabloids revealed that Armisen was boning his SNL costar Abby Elliot (which is over now). There were also reports that Armisen didn't care for Elisabeth's years-long membership in the Church of Scientology. Yeah… I know. I love Moss, and I try not to think about the whole Xenu thing with her. Anyway, Moss has a new interview with The New York Post Magazine, and she finally discusses Armisen a little bit. She also sounds like a really cool girl in general – I like her even more after this piece. Here are some highlights:
She's girly: "I'm a total girly-girl," she confesses. "I have, you know, a million pairs of shoes and a million dresses."

But she's not interested in playing glamorous characters: "I would much rather have an interesting character to play," she says. "I didn't get into the business to be a model. I can get dressed up and wear something sexy any night of the week."

Peggy is a feminist: "Well, she slept with Peter, her boss, in the pilot," Moss points out with a schoolgirl giggle. "[But] I think as women in the workplace, we're constantly trying to find a balance between being taken seriously and feeling sexy and good about ourselves, and that applies to actresses as well. I think Peggy has really been struggling with that balance for the last five years… I think she's the truest feminist… It's the feminism of, 'Hey, I just want to do what I love, and I think I should get paid the same amount for doing it if I do as good a job as a man.' "

She considers herself a feminist too: "You know, if you believe that your ideas should be respected and if you believe that you have a voice, then you're a feminist," she says before taking a long sip of a Diet Coke and then reapplying some NARS lip gloss, one of her addictions.

She's a drinker: "No comment on the smoking," she says with a wry smile. "Of course I drink. I'm not a big fan of whisky or vodka-I just don't like the taste. So I'm just a beer and wine girl. I'm also kind of a lightweight, so like, two glasses of wine and I am gooood."

Moss on her divorce from Fred Armisen: "It's so hard to talk about," she says, growing quiet. "One of the greatest things I heard someone say about him is, 'He's so great at doing impersonations. But the greatest impersonation he does is that of a normal person.' To me, that sums it up." She leans forward, chin in hands and brow furrowed, as she confides all this in a low, measured near-whisper. "And I think that's…that's it," she says, releasing a drawn-out giggle-sigh. "I've never told anyone that. And I don't want to waste any more of my life talking about it." So does she keep in touch with Armisen? "Oh, God, no," she answers quickly.

The Hamm is like a big brother: On set, Moss can often be found hanging with Jon Hamm, whom she considers an older brother (he flew to London to watch Moss in the play The Children's Hour last spring) or playing fierce rounds of the board game Sequence with the cast.

On whether January Jones is an ice queen: She waves off rumors that January Jones has caused strife on the set. (Last August, Jared Gilmore, 11, who had played Jones' son, said of the actress, "Be careful around January. She's not as approachable as the others. Everyone else is so nice.") "January's really fun, a cool girl and a great mom. She's got her head in the right place. Everybody loves her," Moss insists.

She hasn't decided if she wants children. "I have a tremendous amount of respect for my mother, and it makes me want to be a really great mother," she says. "And sure, in an ideal world I can do it all. But I think for now I'm too young to know. You almost have to get older to understand that you're too young to know."
[From The New York Post]
I don't think I realized how girlish she was/is. She's 29 years old, and she definitely has the perpetual girl-woman thing happening. It's okay in your 20s, but it starts to grate after a while. I loved the part about The Hamm coming to visit her in London – that's amazing. It says a lot about their friendship, personally and professionally. Lizzie and Jon have one of the most fascinating relationships, on and off camera. As for the Armisen stuff – well, she's a few years removed from it, and it doesn't seem like she's out to get him or anything. She just sounds like she barely even knew the man she married, and he pissed her off.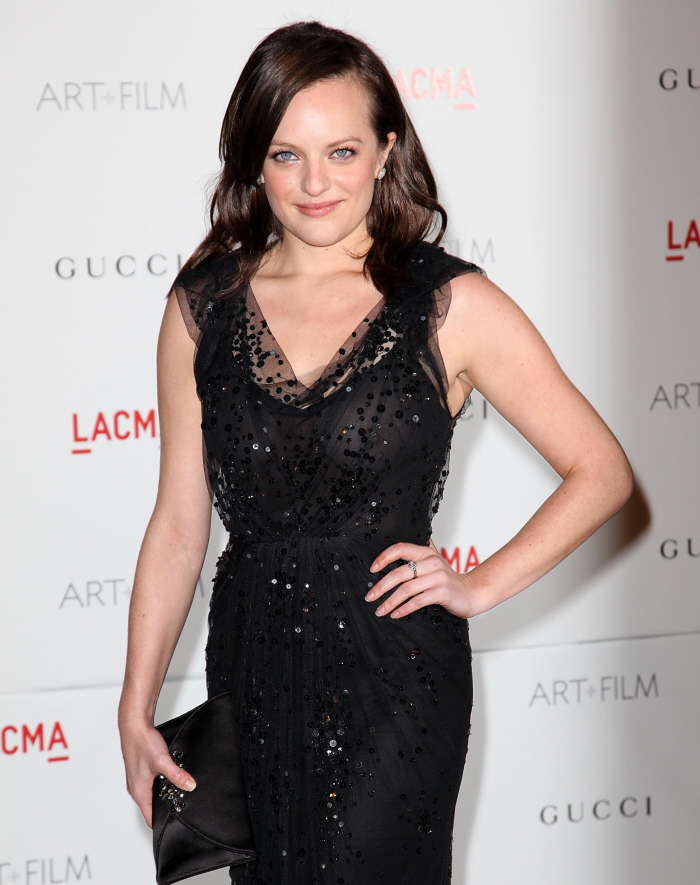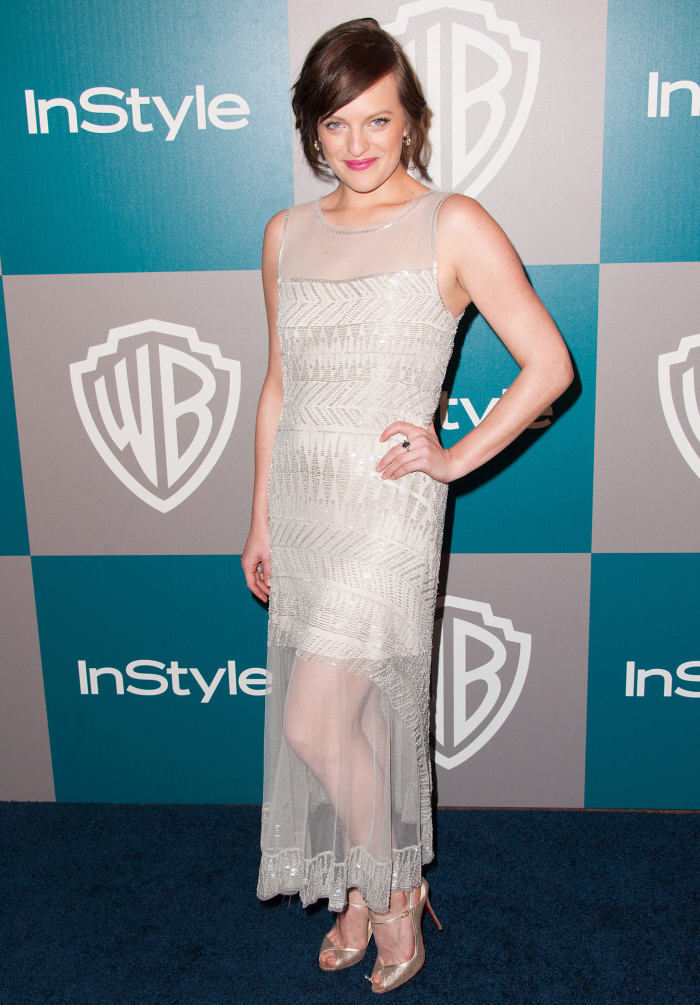 Photos courtesy of WENN.