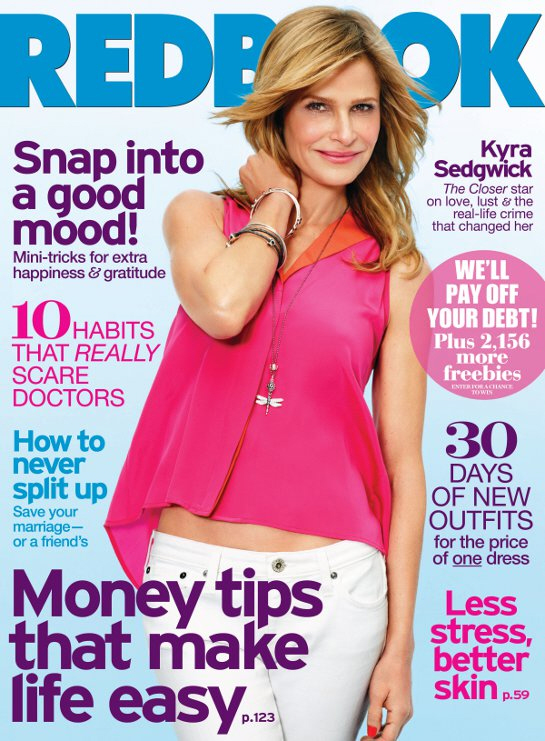 There are few people that I love more than Kyra Sedgwick. Well, let me be honest: there are few people I love more than The Closer's Brenda Leigh Johnson. She's incredible. She's one of my favorite characters on television right now, if not my very favorite. And I love the way Kyra plays her too. As for Kyra in real life… well, in interviews, she sometimes comes across as kind of vapid, but I still find reasons to admire her. She keeps a great deal of her personal life locked down, she and Kevin Bacon have managed to have a successful marriage for going on 23 years, and if I can just be superficial, I think Kyra looks awesome for a woman of 46. Her body is incredible. Her face sometimes looks slightly Botoxy, but she doesn't look excessively "worked on" or jacked. Anyway, Kyra covers the new issue of Rebook, and she's got sweet things to say about The Bacon and being an empty-nester:
On The Bacon: "The essence of it hasn't really changed. When he walks into a room, I'm still… I mean, my heart gets a little fluttery and I think, Oh! He's so cute. He's so hot. That's literally the first thing I think. You can ask people on the set-it's palpable. He's still a mystery to me. And getting older together is scary and exciting."

On kids Travis, 22, and Sosie, 20 and the empty nest: "My son is still living with us, but yeah, he won't be here for long…. Life will never be the same. I know [my kids] will need me, but in a totally different way. Suddenly I'm supposed to think about myself first? What is that? That's weird. But there's joy in that too-we're responsible for our own happiness. It's not about them making me happy. You know, the best sound in the world to me is the door opening in the apartment and one of the kids walking in. That won't change. I mean, I'm very happy when Kevin comes home too, don't get me wrong [laughs]. But they light up my life."

On being a victim of the Bernie Madoff scheme: "There are so many people in this country who have been more betrayed than we were. We gave our money to a mentally ill person. We're responsible for that. It's not our fault; I don't blame us, but we're responsible. Betrayal is something that happens when someone is a friend or a loved one; that's such a personal feeling. At the time, it felt personal because we'd worked really, really hard for that money- especially Kevin, who has been working since he was 17 in New York-and it was mostly his money, because I hadn't made a lot. So that was our pension. We thought it was in a safe place. But betrayed? I don't think that's the right word."
[From The Daily Stab]
I've heard Kyra talk about how she and Kevin didn't have much of honeymoon period in their marriage because she got pregnant so quickly. They've spent the bulk of their marriage raising their two kids, and the kids seem very well-adjusted and normal. Sosie had a character arc on The Closer a few seasons ago, and she's a very talented young actress too – I wouldn't mind if she followed in her parents' footsteps. As for Kyra still getting "fluttery" – I think it's sweet. Kyra and The Bacon really do adore each other.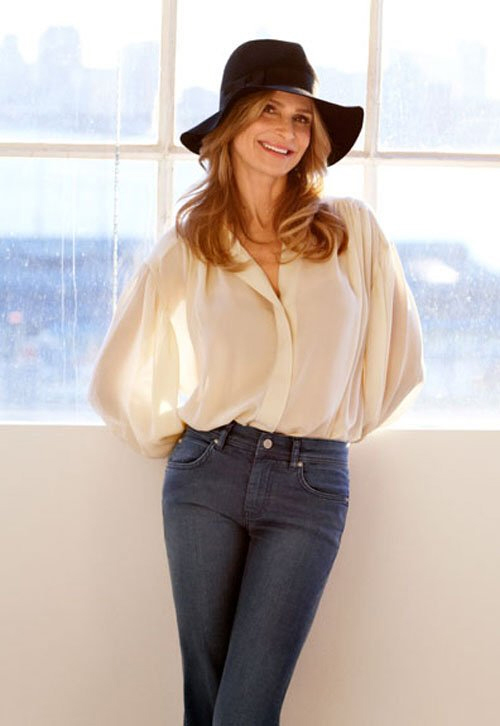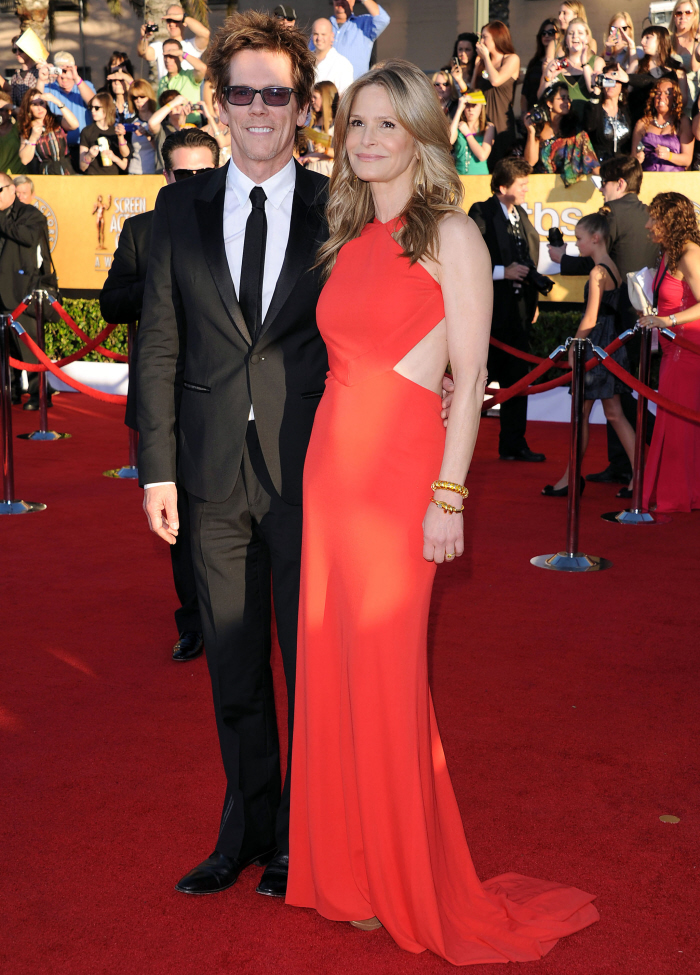 Photos courtesy of Redbook, WENN.