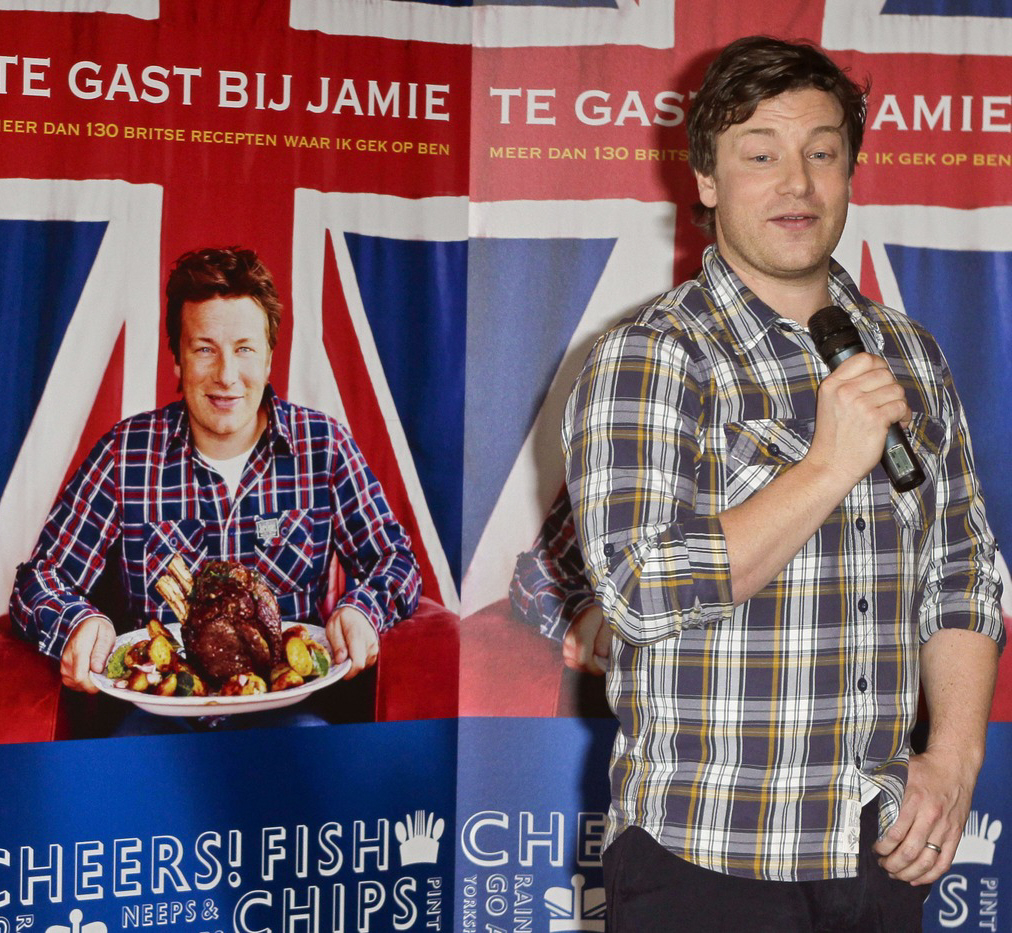 When you gain a few pounds, the last thing you want is for someone to mention it. Even when it's someone you love… my first reaction is that surge of "fight or flight" adrenalin kicking in, and if it's someone I know well, I would probably respond with, "STFU, a–hole." So it's good that I'm not a celebrity, with the public and media cataloguing each pound lost and gained and asking about my weight constantly. But when it's celebrity chef and "healthy eating" champion Jamie Oliver, you'd think he might be a bit more inured to people expecting him to practice what he preaches. So when he made an appearance at a Q&A in Australia this week, people noticed that he seemed a bit jowly and like he had put on a few pounds – nothing drastic, maybe ten pounds or so, but it went to his face. You can see some pics here. So when he was asked about it, Jamie responded a lot like I would – he called the reporter a "bitch." Damn.
He's used to taking politicians and parents to task over healthy eating. But when questioned about his own diet in Australia this week, Jamie Oliver wasn't quite so happy. The celebrity chef, 36, bristled when asked by a female reporter if he had gained a few pounds recently and called her a 'b****'.

When the father-of-four was questioned on whether he had filled out a bit he replied: 'I don't know. I am very healthy. Are you from a tabloid? Thank you for noticing, you b****.'

It wasn't clear whether or not Oliver was joking during the outburst. However Oliver admitted he tried to watch his weight and worked out twice a week, but said there was room for improvement.

He explained: 'I do my best. Working in the food business is quite hard when someone is constantly asking you to try things. I eat fresh. I train twice a week. I could definitely do better, but I am trying to do my best like most people when they hit 30.'

His U.S. spokeswoman Kimberly Yorio insisted her client's weight remained the same. She told Australia's ABC News: 'I can say for a fact he hasn't gained any weight. They were bad pictures.'

At the Q&A session on responsible eating on Tuesday, Oliver admitted he was not thinking straight after 'a few drinks' the night before.

He said: 'I went out last night and had a few drinks after a very long day, (and) my brain did not quite understand that question.'

So they may go some way to explain his unguarded and candid response.

The Naked Chef is in Australia to launch his second Ministry of Food, in partnership with The Victorian Government and the Good Foundation, to attack state-wide obesity. The new scheme will see AU$5million put towards helping teach cooking techniques and nutrition to participants in a larger attempt to attack obesity as a whole in the country.
[From The Mail]
Yeah, so it sounds like booze weight/bloat. He'd been partying his arse off in Australia during a business trip, and when someone asked about it, he attacked. But I have to say… I've seen Englishmen really read someone the riot act, and calling a reporter a "bitch" is relatively tame. Englishmen love words like "tw-t" and "c–t". I'm just saying… it totally could have been worse. As for Jamie and his alleged booze bloat… while I admire his healthy eating campaign, he should know that if he's going to be the public face of a "get healthier" movement, people are going to call him out when he personally falls short.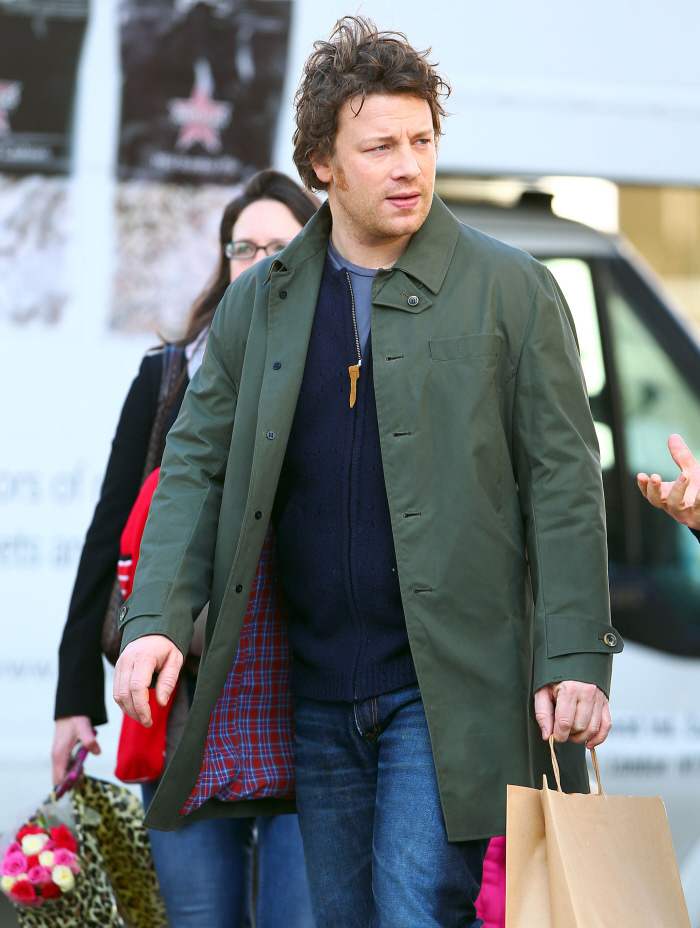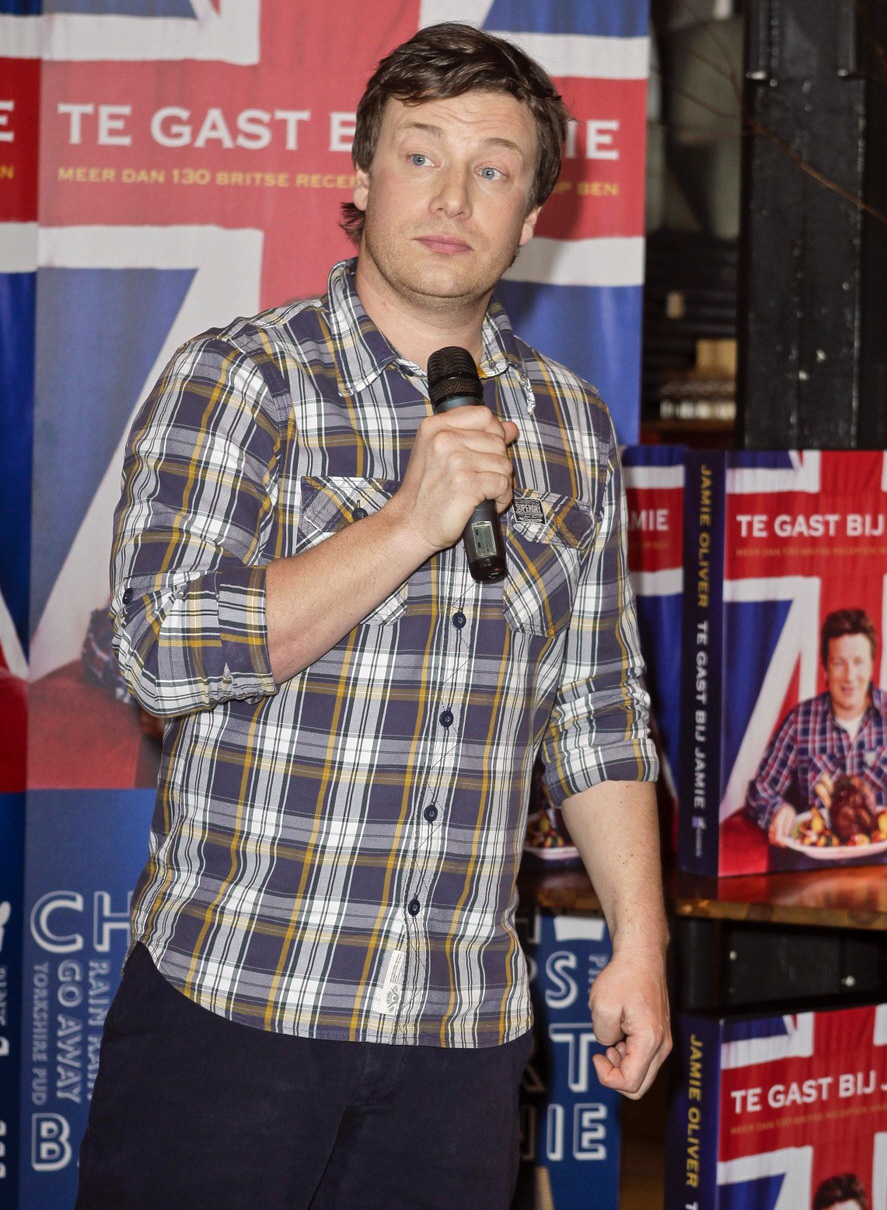 Photos of Oliver in January and February, courtesy of WENN and Pacific Coast News.