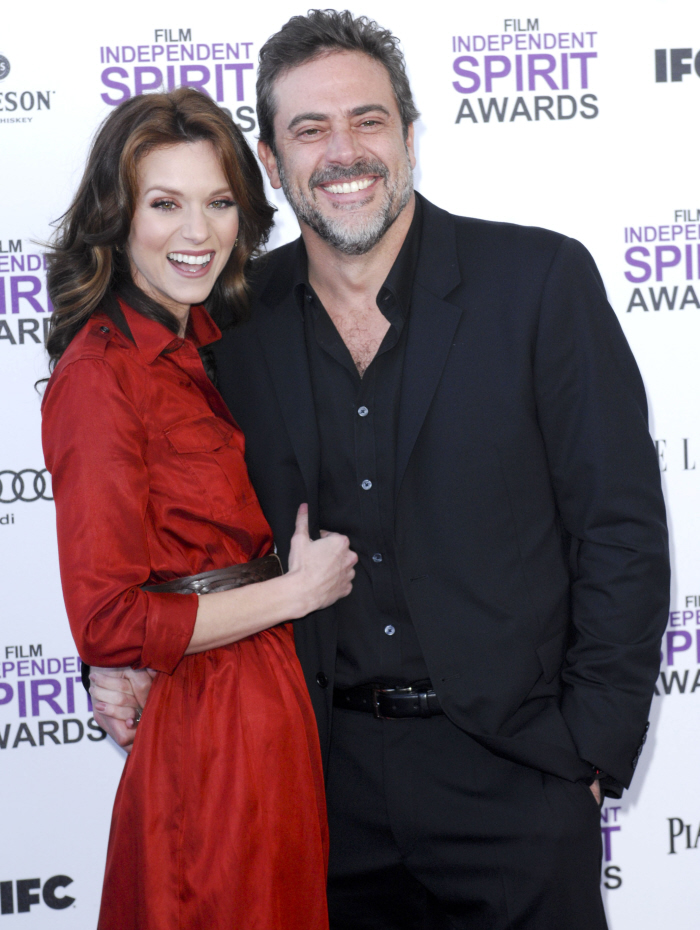 Jeffrey Dean Morgan and Hilarie Burton might be engaged. And before all of you bitches start screaming "OMG, WHO?!?" – just hush. Jeffrey Dean Morgan is the hottie character actor you've seen in Grey's Anatomy, Watchmen, P.S. I Love You, etc. Hilarie Burton is the former CW girl who now appears on occasional episodes of White Collar. Under normal circumstances, if everything was on the up-and-up, I probably wouldn't care about this couple at all. Unfortunately for them, their relationship has always been shrouded in sketchiness, in my opinion. JDM and Hilarie "got together" when – by most accounts – he was still with Mary-Louise Parker. In fact, I tend to think Hilarie is the reason why MLP and JDM finally ended their relationship for good. Not only was JDM screwing around with Hilarie, but he got her pregnant.
Hilarie's pregnancy was also shrouded in sketchiness. She went into "hiding," like this was old-school Hollywood in the 1940s. She gave birth quietly, no announcement, nothing. She walked the red carpet with JDM shortly after giving birth, and barely anyone knew she had just had a baby – because that was the first time they had ever walked a red carpet together, and everyone was like, "Hey, Jeffrey, who's your new girlfriend?" Hilarie later confirmed the birth (sort of) after months of minor speculation. She had a boy – they named him Gus. Anyway… at this point, JDM and Hilarie have been together since 2009. They walk the red carpet together occasionally, and they made an appearance at the Independent Spirit Awards two weekends ago. Hilarie was wearing something that looked like an engagement ring:
The secret's out! White Collar's Hilarie Burton revealed an eye-catching diamond bauble on Feb. 25 at the Independent Spirit Awards, where her beau, Jeffrey Dean Morgan, 45, was a presenter.

"They are engaged," a source confirms. The pair also hid the birth of their 2-year-old son Gus for months.

But Hilarie, 29, did tell Star how they keep the flame alive.

"We're always coming and going… it's hard, but there's something exhilarating. I write him love letters he has to get his reading glasses to read. It's all very cute!"
[From Star Magazine, print edition]
Giant ball of sketch. Look, if JDM and Hilarie are totally happy together and their romance isn't as controversial as I think it is, then God bless. I hope they live a long and happy life together. But really… this is weird. It just feels like there's some giant conspiracy and I haven't put it together. YET.
Here's the closeup of Hilarie's "engagement ring." It looks sort of like an engagement ring.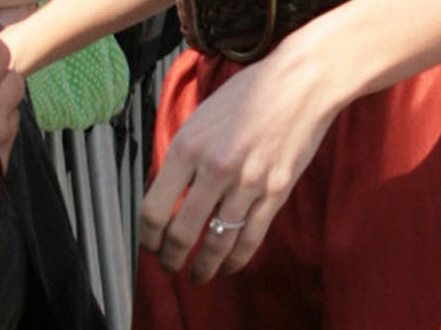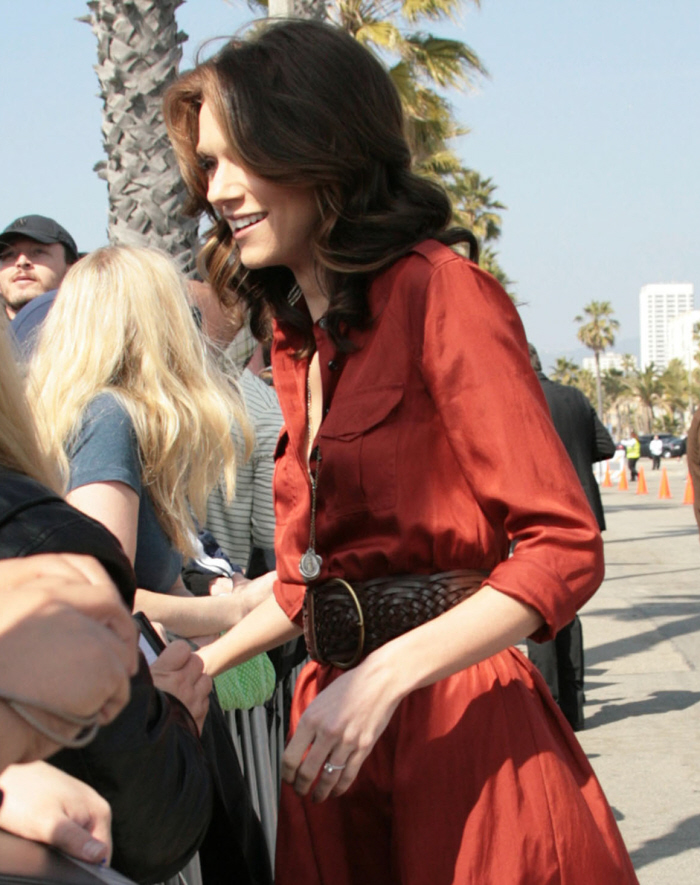 …But in the past, she's always worn rings on her left hand.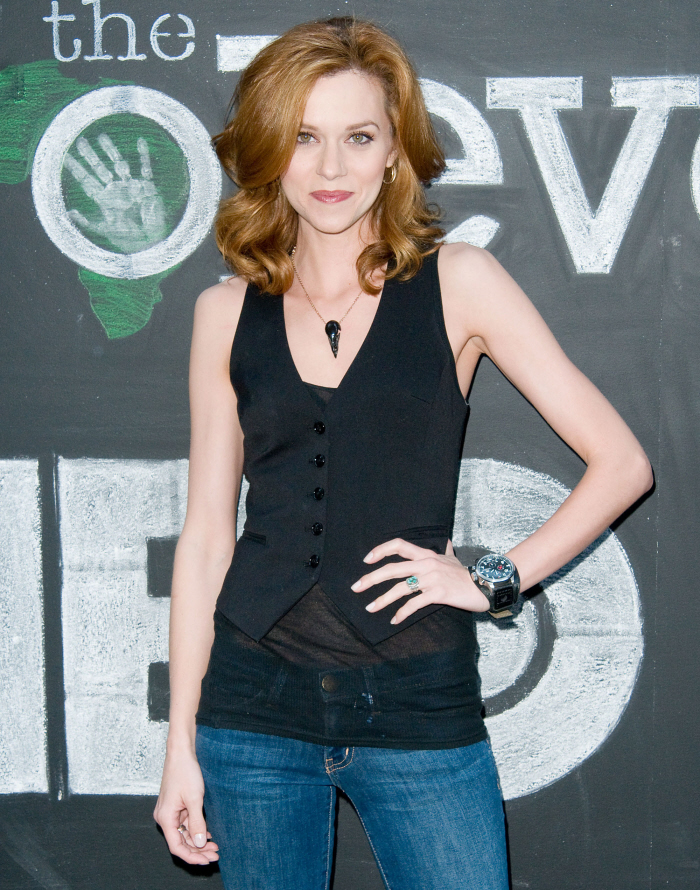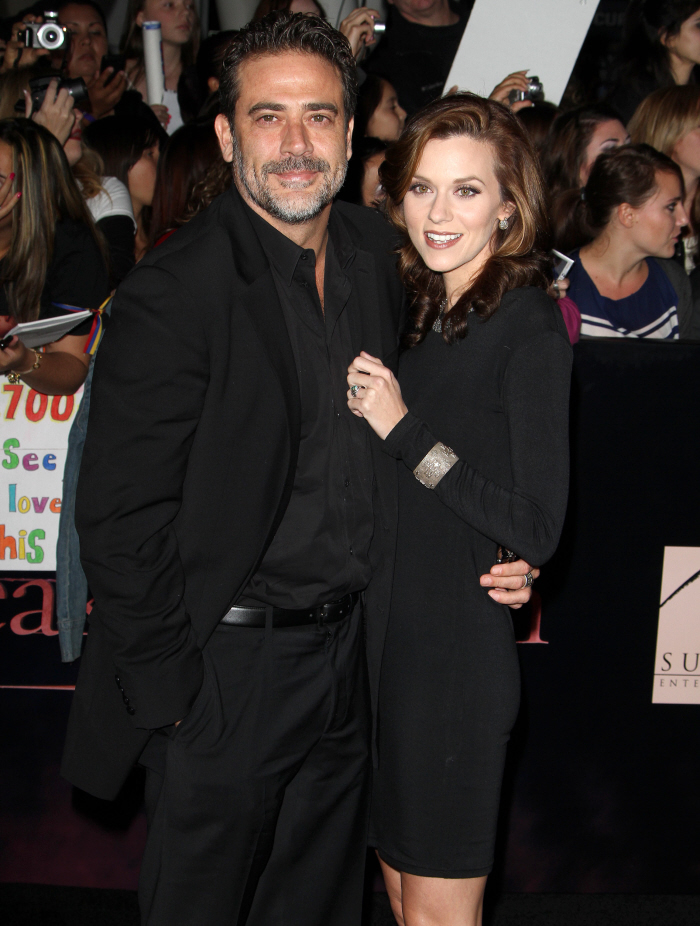 Photos courtesy of Fame/Flynet and WENN.