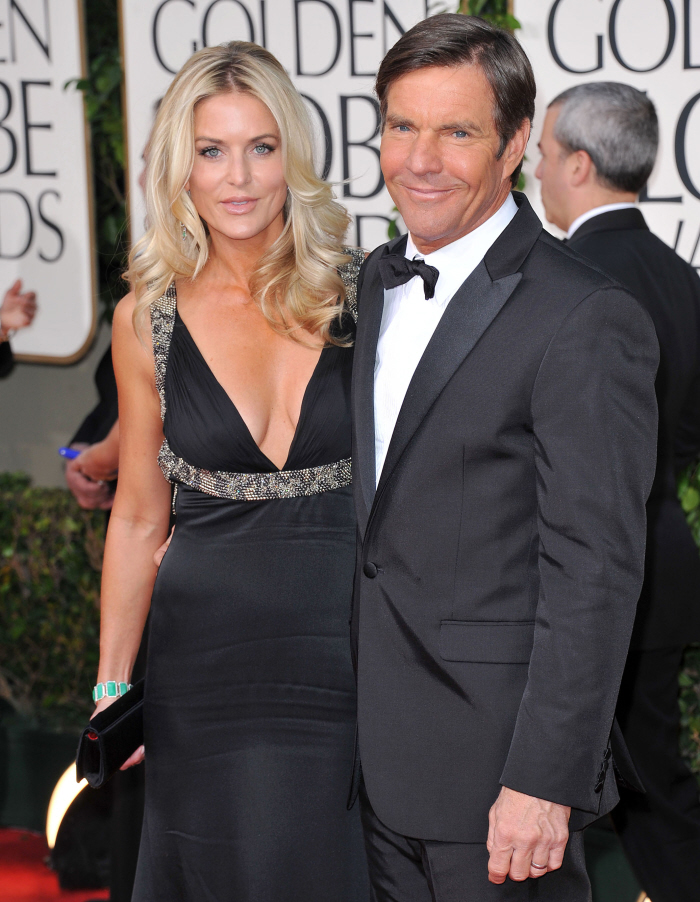 Holy crap. This shocked me – Dennis Quaid's third wife, Kimberly Buffington (no joke, that's her real name) just filed for divorce. Dennis and Kimberly were married in 2004, just a few years after his marriage to Meg Ryan ended in disaster (when Meg left him for Russell Crowe). Many assumed (I think correctly) that Kimberly was a trophy wife – someone nice and uncomplicated, without much of a career of her own. TMZ broke the story – you can read their report here.
Dennis Quaid's wife, Kimberly Buffington-Quaid, is ending their marriage.

According to court papers obtained by TMZ.com first breaking the story, Buffington-Quaid says she is filing for divorce because things have "become insupportable because of discord or conflict of personalities."

The couple, who wed in 2004, have 4-year-old, Thomas Boone and Zoe Grace together.

Born in 2007, the babies nearly died when they were given an overdose of heparin at a Cedars-Sinai Medical Center in Los Angeles. The Quaids later sued the hospital and drug manufacturer and were awarded $750,000.

A temporary custody order indicates that the couple will share custody of the twins.

Buffington-Quaid has been granted possession of the family's main house and a Mercedes, while Quaid, 57, gets a condo and a Cadillac, according to the filing. The couple will share a Range Rover.

Last October, Quaid put his 418-acre Montana property on the market for $14 million.

In a response to his wife's filing, Quaid has requested that she get nothing in their eventual settlement.

Quaid divorced Meg Ryan in 2001 and actress P.J. Soles in 1983.
[From People]
My Spidey sense is tingling. Dennis Quaid used to have a major substance abuse problem, but it seemed like he was clean and sober for the past decade or so. But maybe not? Another thing: Buffington (for real) is asking for an equal split of all of the community property. No prenup? Is this a money grab? Or does Dennis have issues and Kimberly didn't feel like putting up with it anymore? This is very interesting.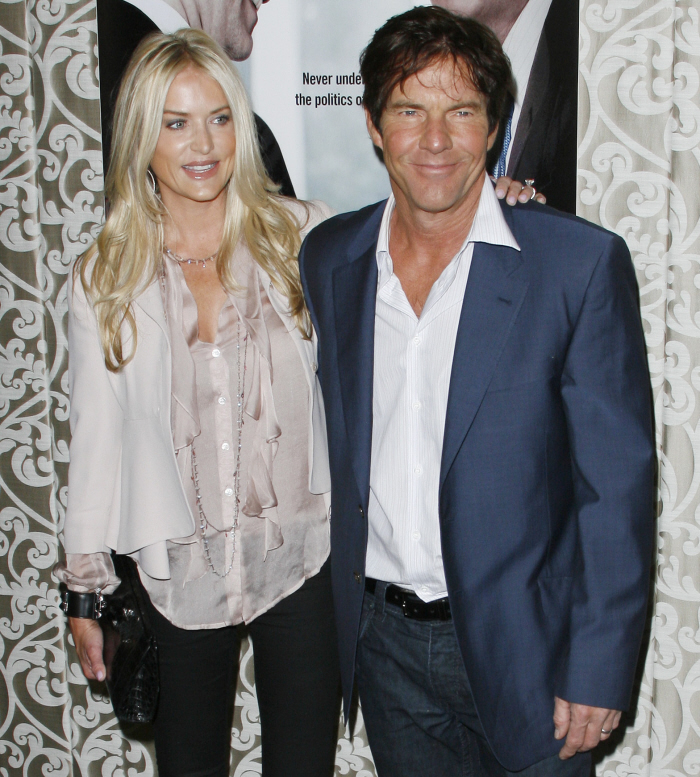 These are some of the most recent photos we have of Quaid, from December and January. Does he look strung out?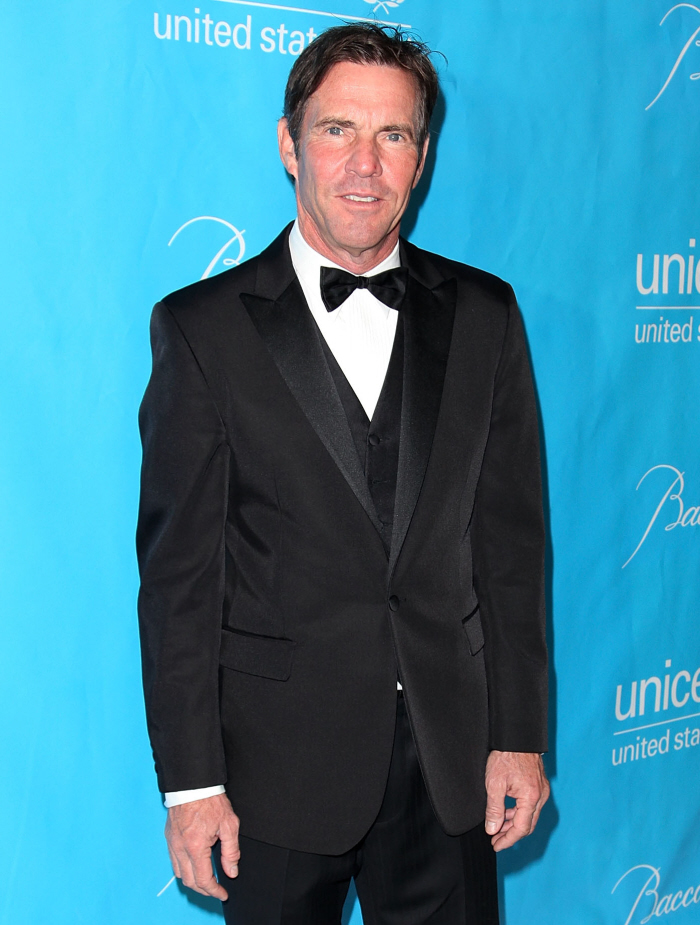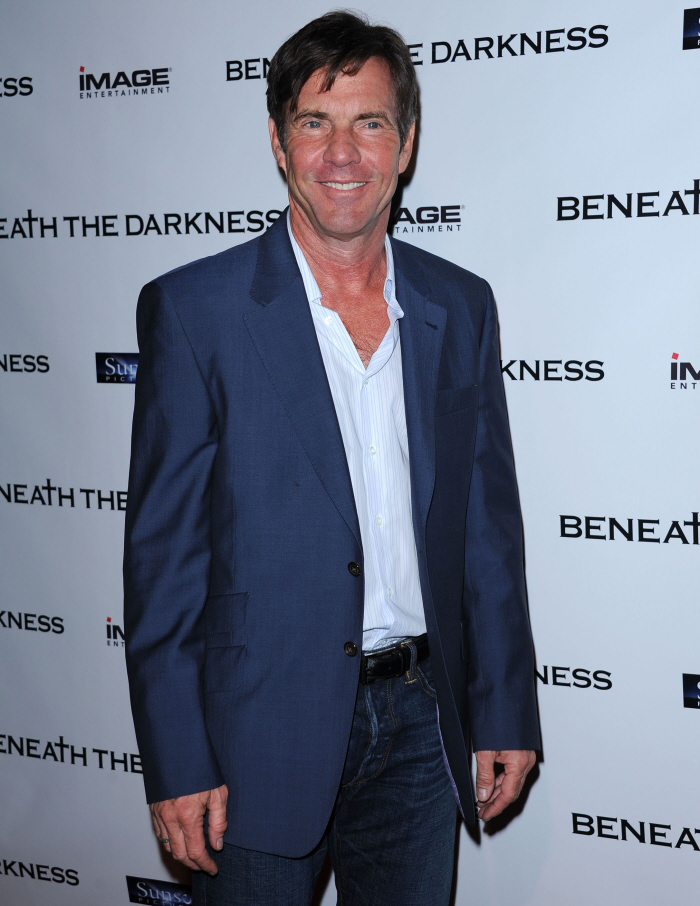 Photos courtesy of WENN.