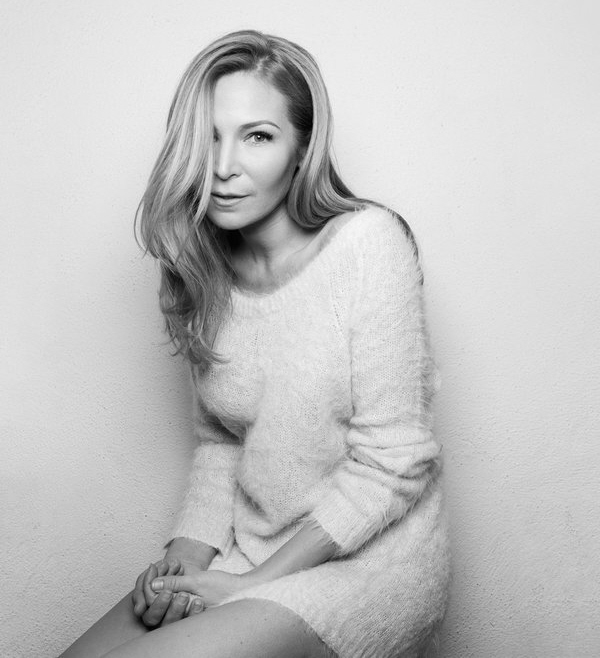 You know I'm not crazy about Jon Hamm's girlfriend of 14 years, Jennifer Westfeldt. Perhaps part of it is jealousy – she's enjoyed The Hamm for 14 years, for God's sake. Share the wealth, woman! While I'll admit that seeing her hang on The Hamm on every red carpet does bring out my green-eyed monster, I have to say… that's not the only reason she bugs me. Her face is just crazy to me! Look at the header photo – a formal portrait taken for The New York Times. You can't tell me that's natural – she's got a Kardashian-style kat-face. And you've seen her speak too? The way she can barely move her face? I swear, it's worse than Nicole Kidman. But… I'm determined to be nicer to her, because I know Westfeldt has fans and I know my jealousy is causing some bias. So Jennifer has a new interview in the NYT – you can read the full piece here. She talks openly about the issues of friendship and parenthood, the ideas behind her new film (which she wrote, directed and produced), Friends with Kids:
Having friends with kids: "Best intentions aside," she says, having kids "always changes your friendship, at least that first year or so in a way that I think is painful for both of you."

On being 42 years old and child-free: "I've thought about this a lot lately. I never thought I'd be this age and not have kids. But my life has also gone in a million ways I never anticipated." She continued: "I kept feeling like I'd wake up with absolute clarity, and I haven't. And we have a pretty great life together. The chance that we'll regret it doesn't seem like a compelling enough reason to do it. I may wake up tomorrow with that lighting bolt, and I'll have to scramble to make it happen. You were wondering how we make it work. One way is we're really mobile. No one's had to give up an opportunity they really wanted."

Jon Hamm on Jennifer: "The part of all that that I think people really don't get is the superhuman physical, mental and emotional energy it takes to do this [film]." Especially on such a small budget. He has his suspicions about why Westfeldt still has to fight so hard: "People are going to be naturally predisposed to dislike sisters who are doing it for themselves. And it's crazy, and it's not just men; it's very often other women." As he spoke, he warmed to the subject. "There seems to be this expectation of: 'Hold on, lady. You just stay in your place. Don't try to reach for too much.' "
[From The New York Times]
Once again, "Jon Hamm: Feminist" comes out. I can't believe he actually uttered the line "sisters who are doing it for themselves." He's such a child of the 1970s. Anyway… maybe he's right. The Hamm has shamed me a bit. It's great that Westfeldt fought so hard to make the movie she wanted to make, and there should be more women screenwriters, directors and producers. Still… if we're going to have the feminist argument, can we talk about what she's doing to her face and what that says about her specifically and women in general? Or do we just chalk that up to "personal preference, her choice"?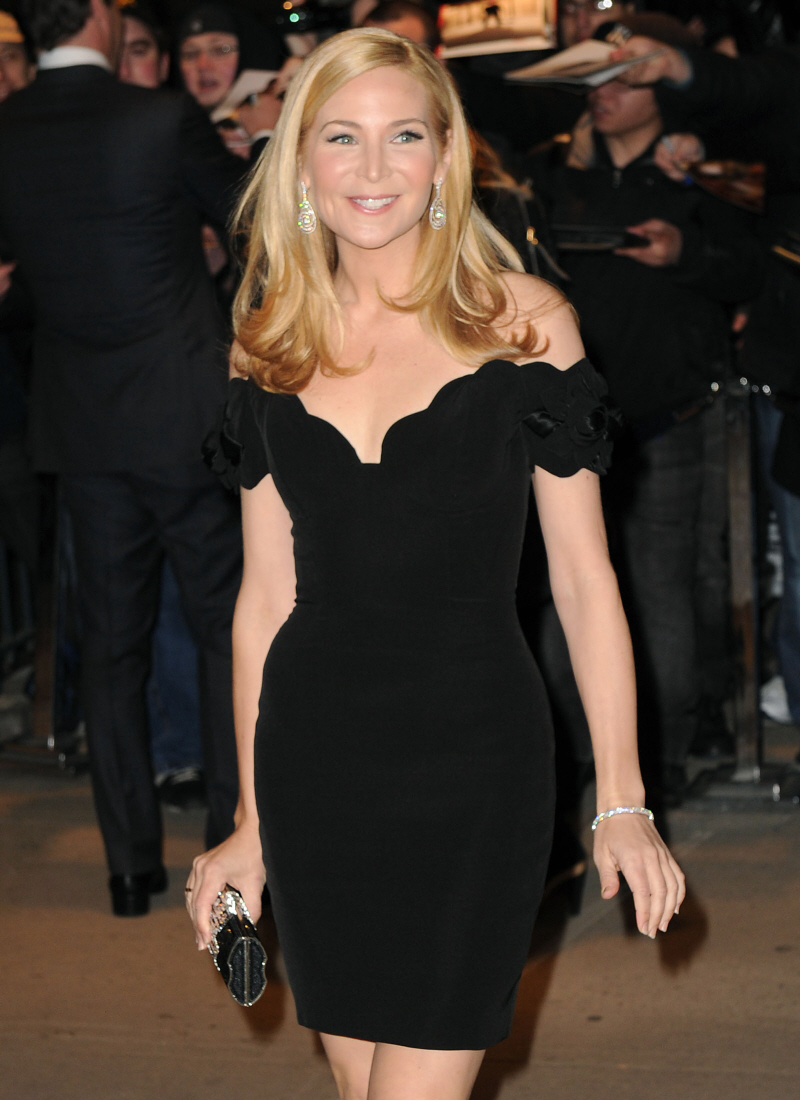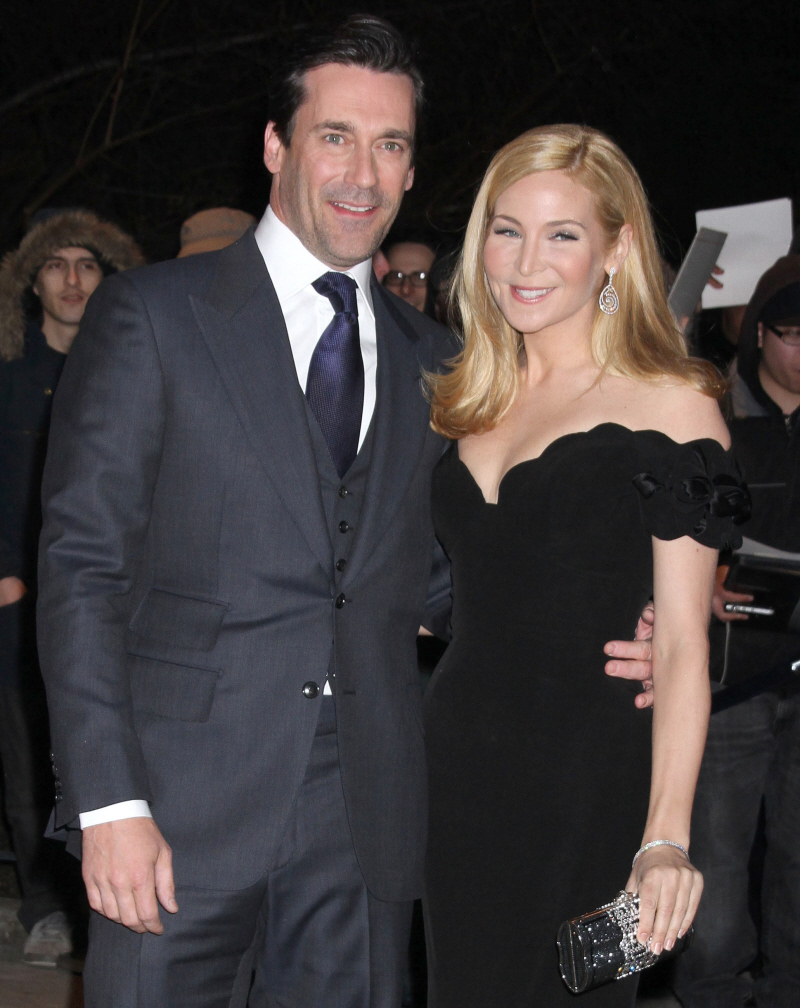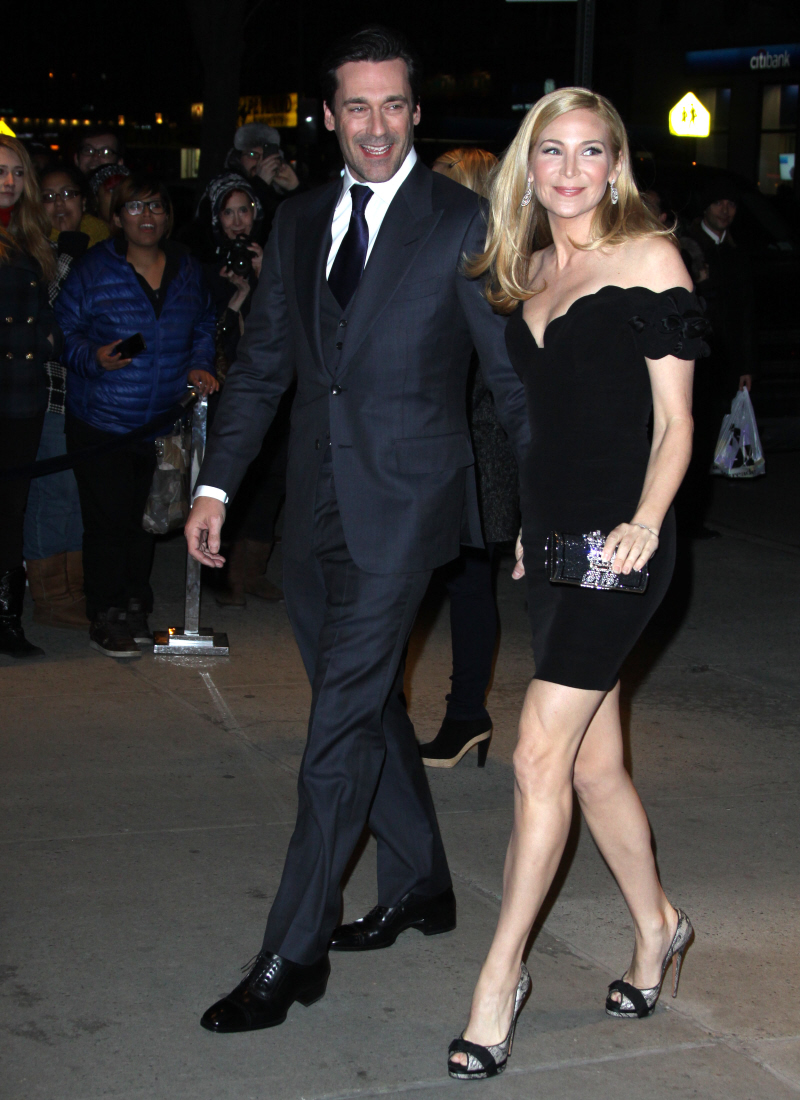 Header courtesy of Peter Yang/NYT, additional photos by Fame/Flynet.