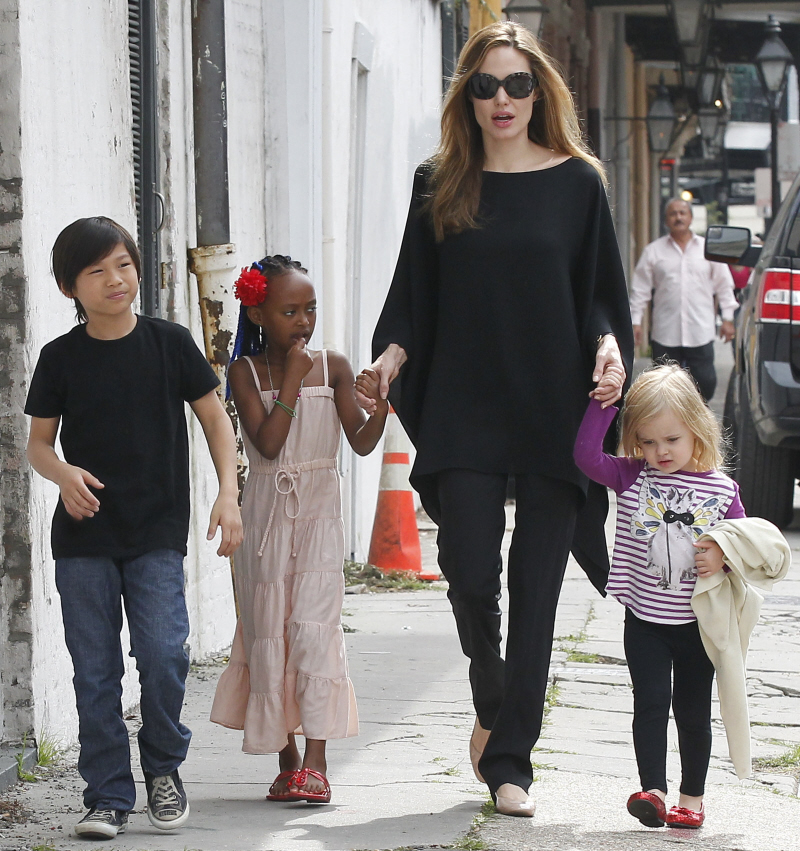 Here are some photos of Angelina Jolie out and about in New Orleans with three of her children. It's a different mix of kids than usual – Pax, Zahara and Vivienne. Angelina took the three kids out to do some shopping hours after the Make It Right gala on Saturday night. Since so many people bitched and moaned about last week's post regarding Shiloh, Maddox and Zahara's outing with Jacques the bulldog, I'm going to do the EXACT SAME THING. Random thoughts in bullet points, y'all.
*First of all, Angelina's blouse/poncho thing is either really, really unflattering and oversized OR she's pregnant. I understand wearing loose, comfortable clothes in your downtime (or any time), but really, Angie? A giant black poncho?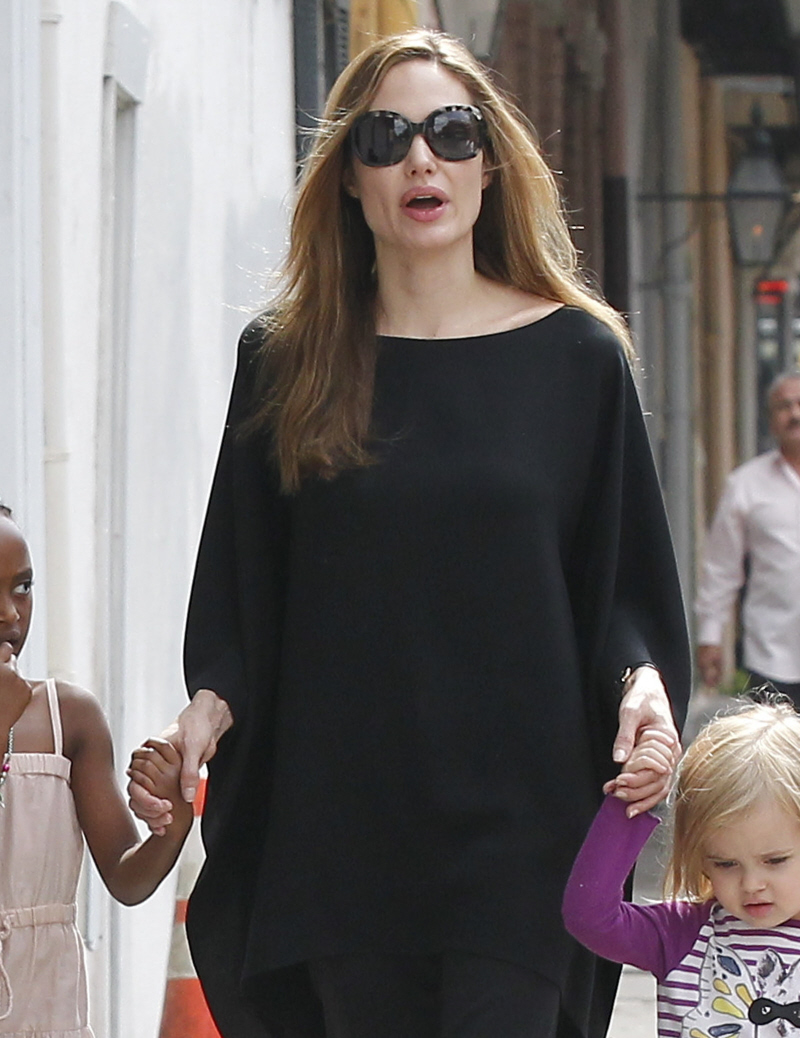 *No Jacques the bulldog! Booooo.
*Pax is starting to remind me of this classmate of mine in college. This classmate was like the Vietnamese Mick Jagger. I think it's Pax's shaggy, Jagger-esque haircut. And the fact that Pax has moves like Jagger. If Jagger was performing a one-man review of West Side Story. *snaps fingers* When you're a Jet, you're a Jet all the way!!! GAAAH!!!!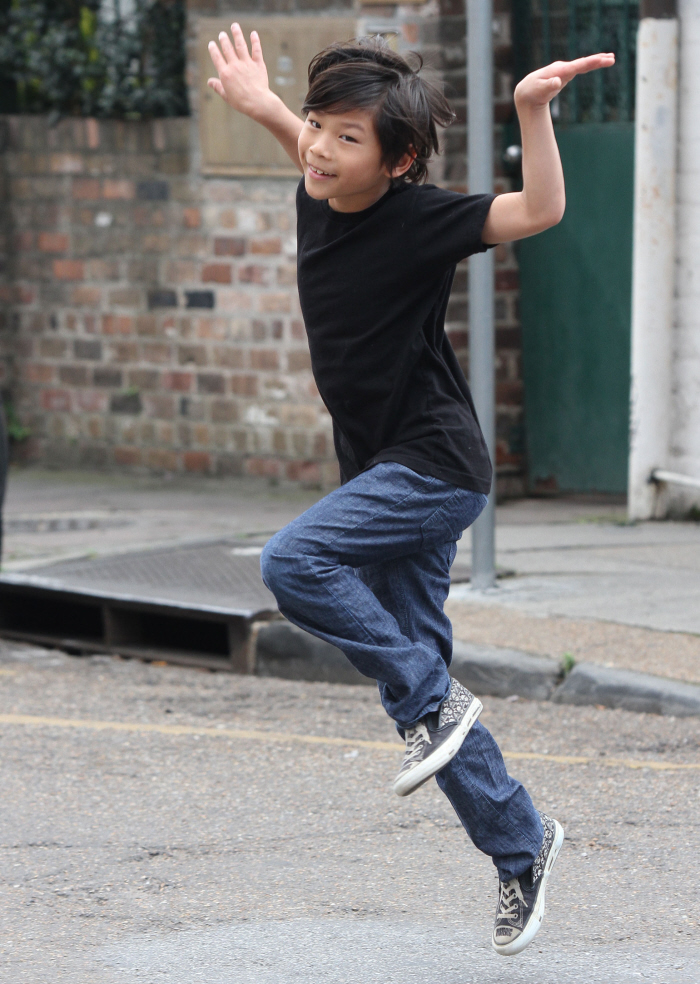 *I just love how Zahara pulls together an outfit. Pale pink sundress, red shoes, and then she goes with the red theme by putting a red flower in her hair. GORGE!
*Vivienne is too cute with her little red shoes too. And she's finally gotten out of that stage where she looks like she's going to cry all the time.
*Does Zahara have blue ribbons done into her braids? That's cute. Keep that in mind for spring and summer looks, ladies. Zahara is ahead of the curve.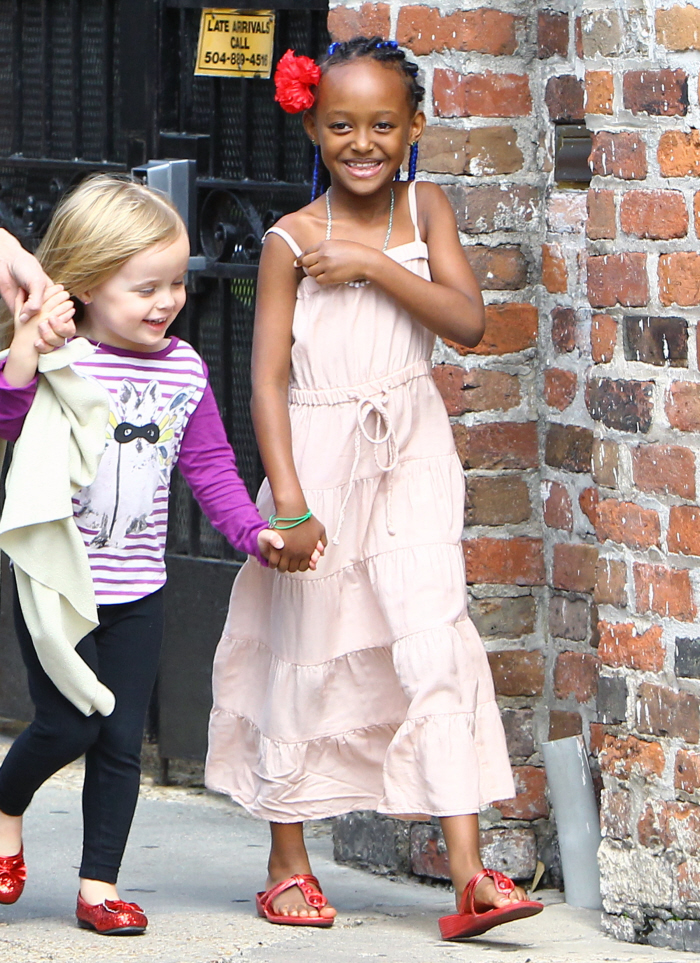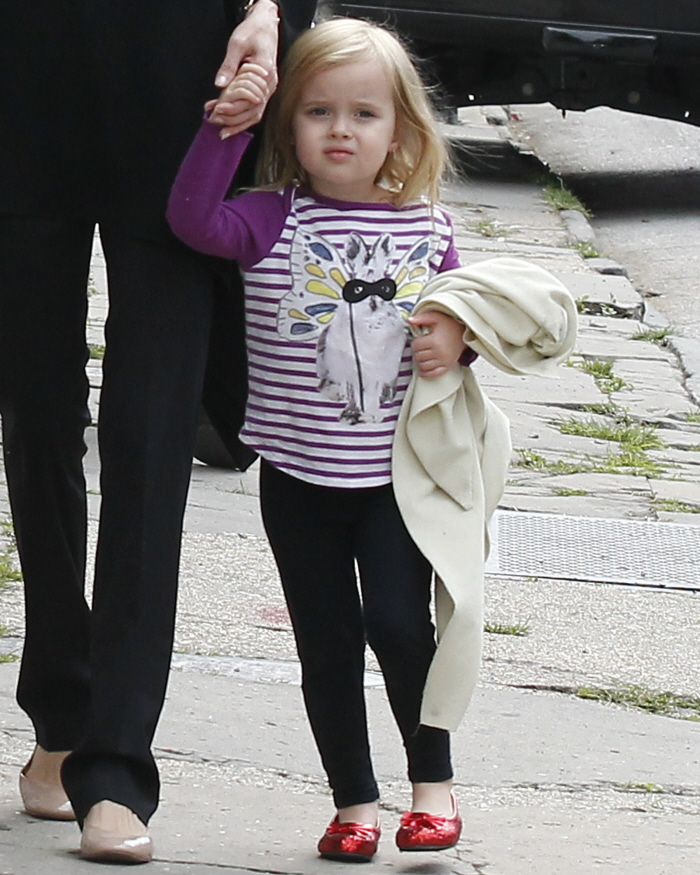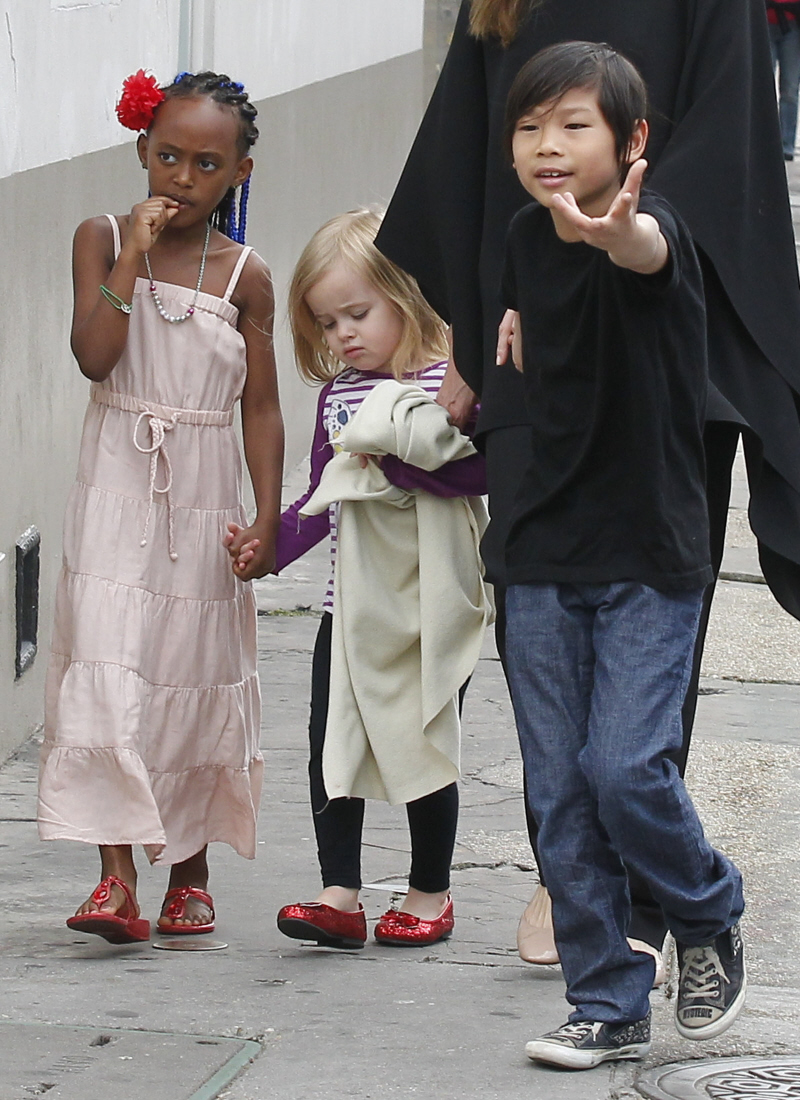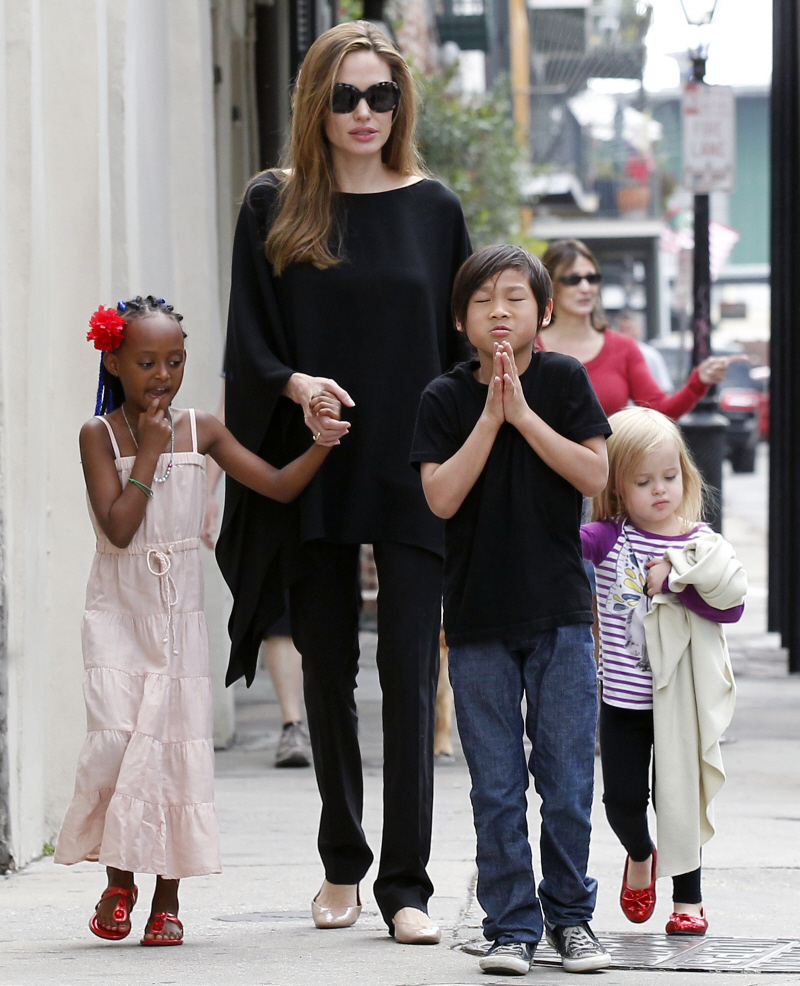 Photos courtesy of Fame/Flynet.