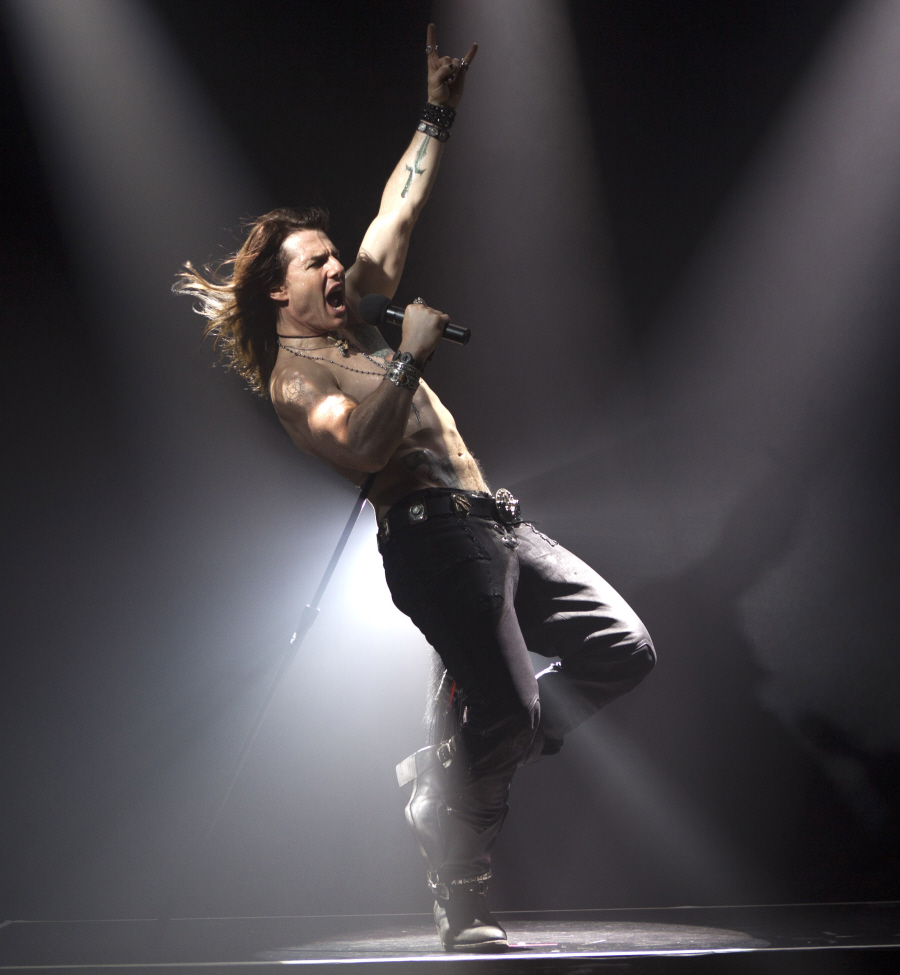 Even though Rock of Ages won't hit theaters until June 15, the Hollywood powers that be have decided that the world will not soon tire of watching Tom Cruise work it as a has-been rock star. In fact, the gloriously painful trailer and images of Tom rocking out on a balcony have been caused so much buzz that filmmakers on the upcoming A Star is Born remake are trying to recruit Tom for the male lead in a revamped story of the love affair between a young musical ingenue and a washed-up rock star. Presumably, Cruise would be the Kris Kristofferson to Beyonce's Barbra Stresand. Sounds like a total nightmare, right? It could totally happen: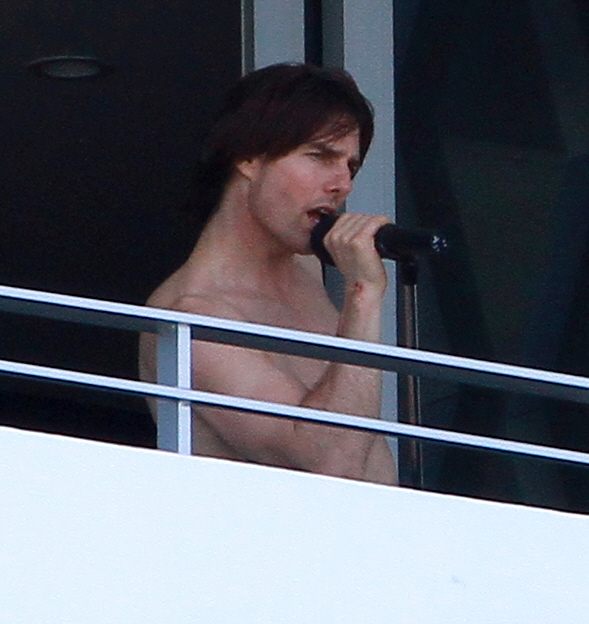 EXCLUSIVE: Tom Cruise is talking to Clint Eastwood about joining Beyonce in A Star Is Born, the Warner Bros remake. This comes after Cruise morphed into an Axl Rose-like 80s rock icon in Rock of Ages, so he'd be able to handle the singing part of that comes with playing an over the hill musician who helps launch the star of an ingenue he falls in love with and who watches him slide while her star soars. We have no idea if Cruise will say yes, or if the schedules will mesh since he's just beginning shooting on the Joseph Kosinski-directed Oblivion, followed by the Doug Liman-directed All You Need Is Kill Are for Warner Bros. The film has drawn the interest of top talent, but it has taken a long time. Some of that had to do with Beyonce's pregnancy, but she's ready to shoot as soon as June. The studio at various times has discussed everyone from Will Smith to Christian Bale, Eminem and Russell Crowe, and the addition of Eastwood makes the whole thing more attractive. Deadline revealed that Cruise might take on Rock of Ages at an early stage, so who knows?
[From Deadline]
So rumor has it that Warner Bros is attempting to aggressively court Tom for the role, and Variety points out that it's a positive sign that Tom "didn't immediately reject" all talk of his participation in the male starring role. Should he choose to accept this mission (har har), this would be the first time for Tom to pair up with Clint Eastwood.
However, Tom is a very (inexplicably) busy man at this point, and if I had to take a guess, I'd say that scheduling matters will muck up the Cruise casting. After all, Beyonce is apparently chomping at the bit to get back to work, and Clint probably wants to get the hell out of his house while his wife films the Reality Show of End Times. Speaking of which, maybe all of that reality television nonsense has been messing with Clint's mind and chipping away at his cool factor even before the show has aired. How else would one explain Clint's decision to remake A Star is Born? With or without the involvement of the Unhinged Lift Wearing Midget, this project is just all around bad news.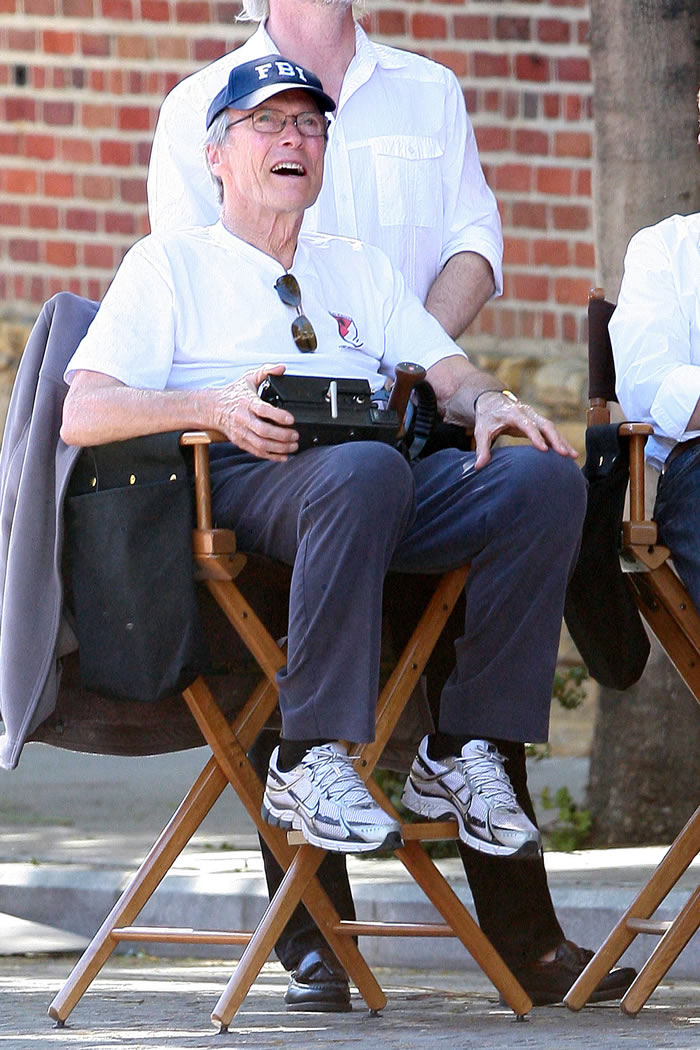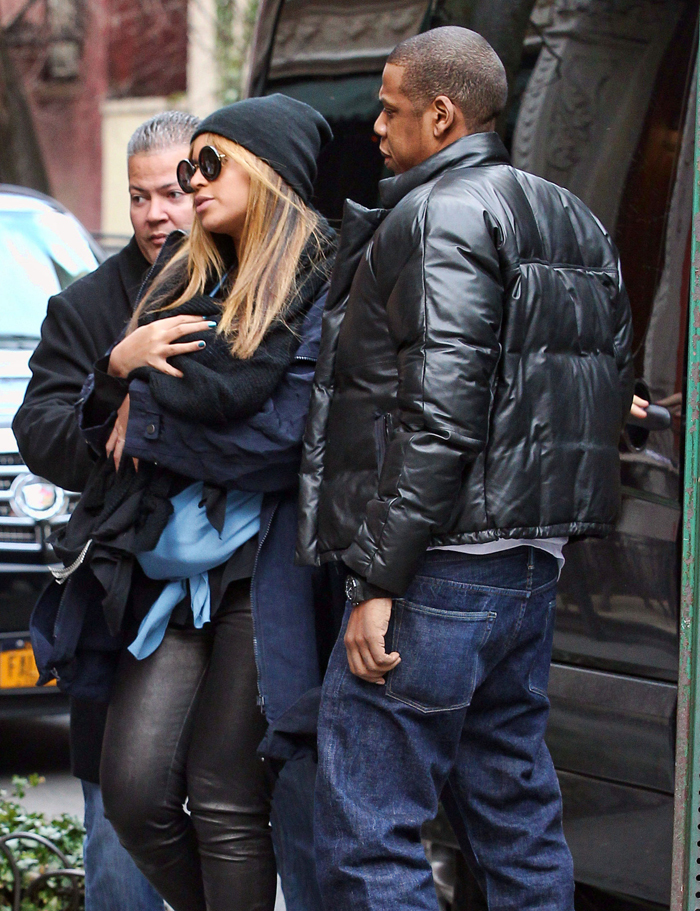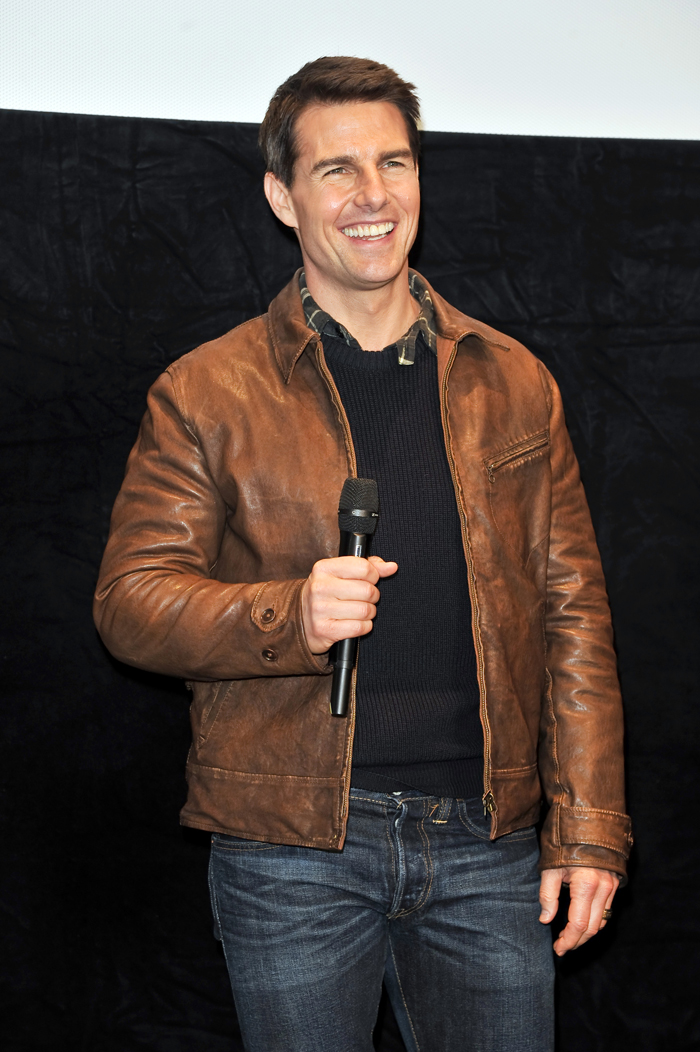 Photos courtesy of Fame/Flynet and AllMoviePhoto