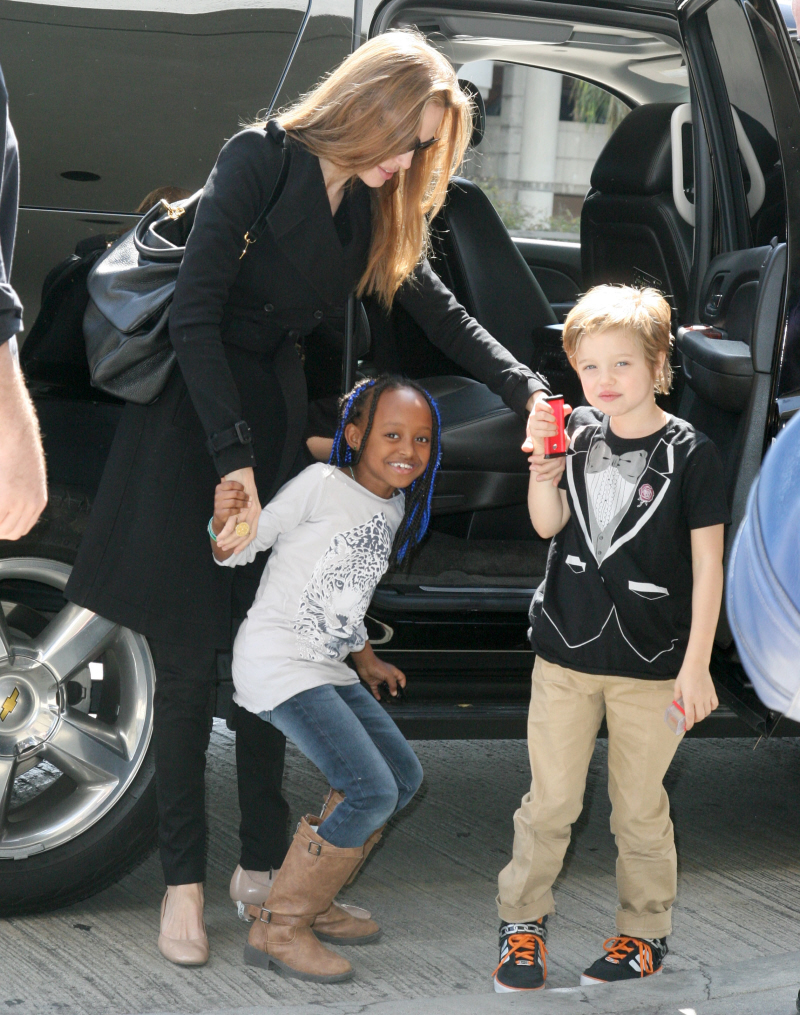 Here are some new photos of Angelina Jolie, Zahara and Shiloh at LAX yesterday, taking a flight out of LA. My goodness we've had a lot of photos of the Jolie-Pitt kids lately. I hate noting that, by the way. The Jolie-Pitt-lovers yell at me because OF COURSE Angelina and Brad and their children aren't photographed nearly as often as, say, Jennifer Garner and the Dimple Parade. And they're right. And the Jolie-Pitt-haters yell at me because OF COURSE I love Angelina and I just refuse to see the massive conspiracy involving The Villainess Jolie and the way she outright forces her children to look happy for the cameras because Angelina is just plain evil. Of course. So I'll just be pleasant and glide on through… the kids have been photographed a lot since the Oscars. Personally, I think it's less about "Angelina arranging photo-ops with the kids" and more about "Angelina not caring so much about keeping her schedule locked down for a month following some bad press, so the paparazzi can easily find her and her lovely family." Angelina and Jennifer Garner are surprisingly similar in that regard, I think.
But enough about Angelina. Let's talk about the girls! I love everything about these two. I love that Shiloh really is a mini-Brad at this point. I bet she talks with an affected Missouri drawl too. She's like the richest, most fabulous hillbilly child in the world. You know she totally picked out her tuxedo t-shirt. She probably thinks it's the most awesome thing EVER. And it kind of is. It also seems like Shiloh's little pixie/bowl cut is being grown out ever so slightly into a… mullet?!?!?! OMG. Shiloh with a mullet? Epic.
As for Zahara, I just love the way this girl puts together outfits. She has way more style than her mom. I basically wish I had her entire outfit in my size. Those are some kick-ass boots, and why can't I have a snow leopard t-shirt?!?!?!?!?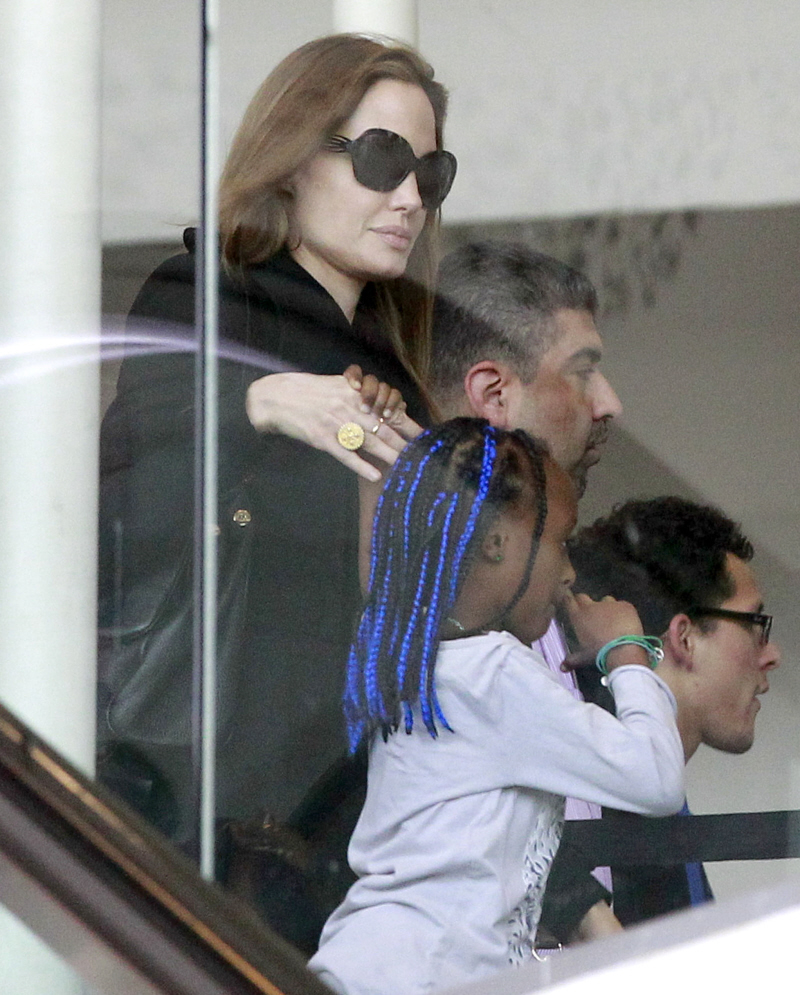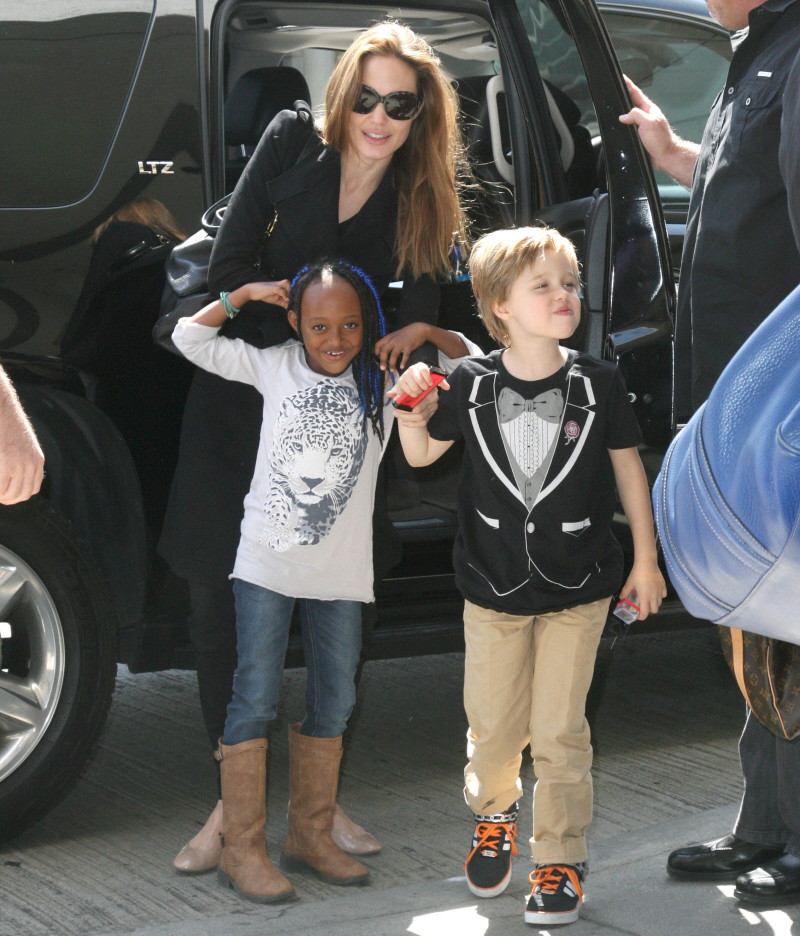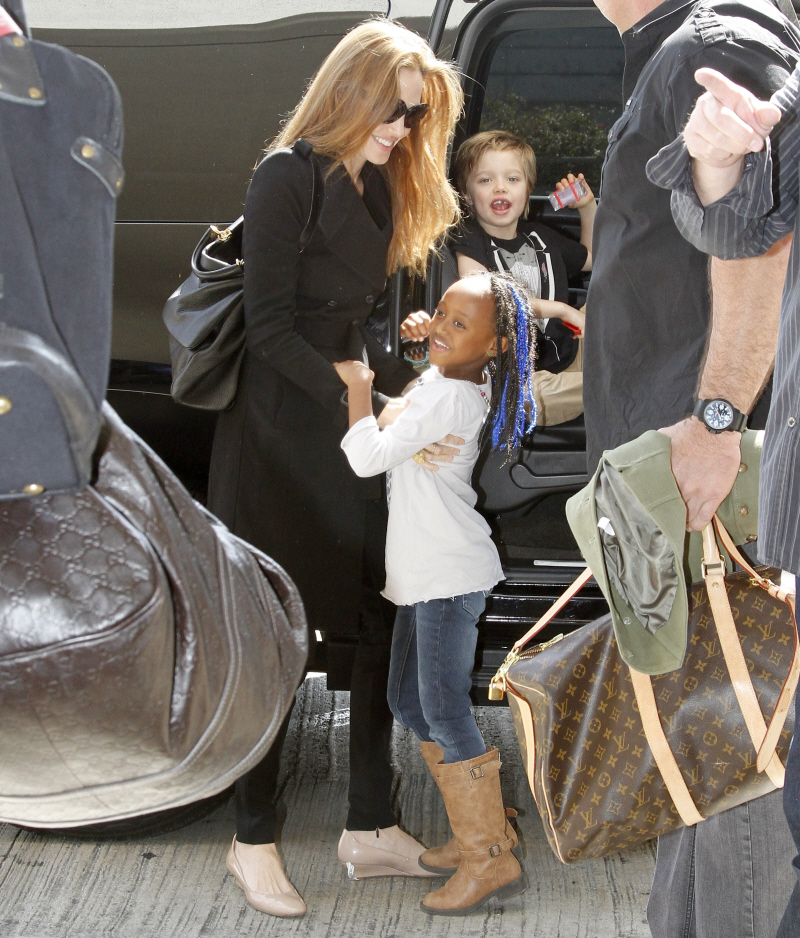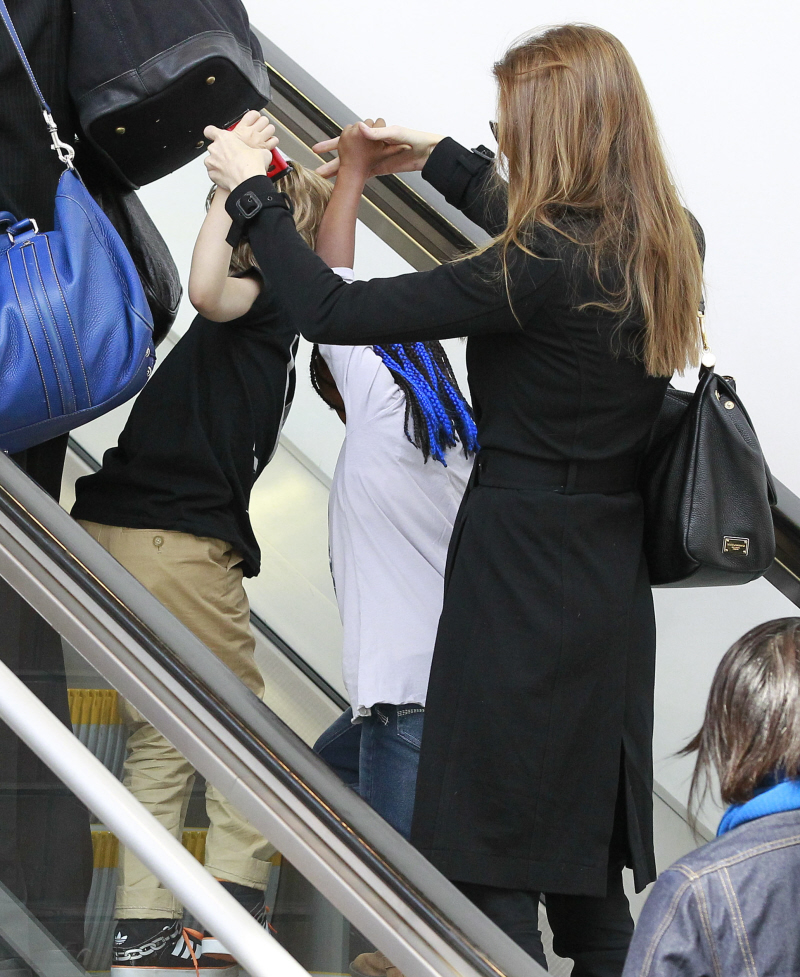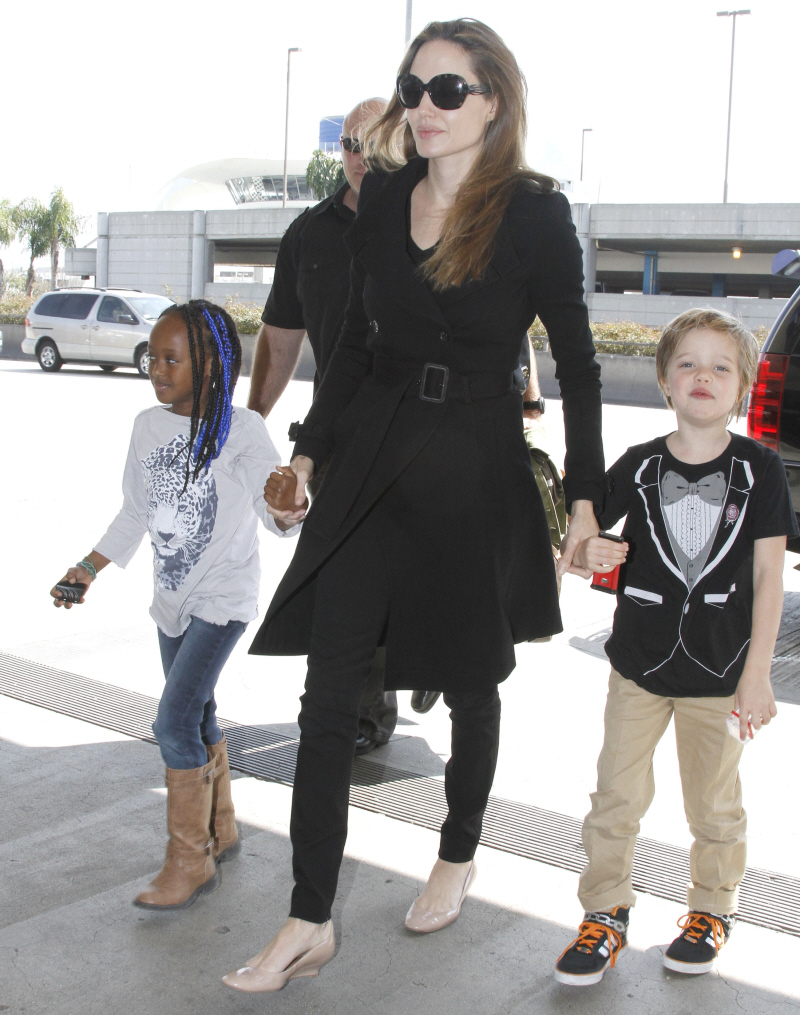 Photos courtesy of Fame/Flynet.