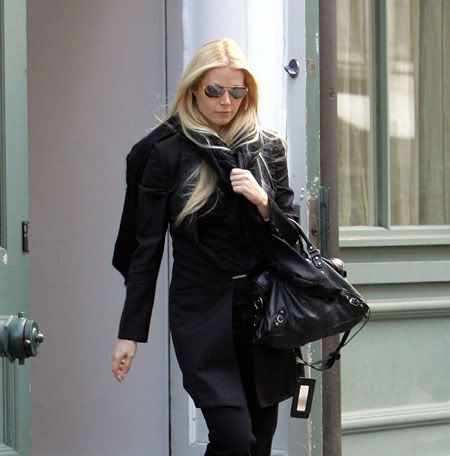 Gwyneth Paltrow's dad, Bruce Paltrow, died of cancer in October, 2002. The actress was heartbroken at the loss of her father, but soon found some comfort in the arms of her future husband, Chris Martin. It recently came out that Bruce was suffering in his final months, and couldn't swallow to drink or eat while he was directing the film "Duets," which starred Gwyneth. She kept her brave father's condition a secret, as he did not want to worry the cast or crew:
"He flew to Vancouver to direct Duets, but his salivary glands were shot, a side effect of the radiation. He couldn't swallow easily, he couldn't eat. He had a feeding tube inserted in his stomach."
But the dedicated dad "did not want people to know the pain he was in… It was just excruciating."
Danner also said that her late husband bravely tried to advise other cancer sufferers in the months before he lost his life. Danner says, "The doctors loved him. He would speak to patients across the country about what to expect. He became a very good campaigner for stopping smoking."
"When he saw friends smoking, he would show them his big scar and say, 'You want to look like this in 20 years?'"
That's sad news about her father and we'll to refrain from making fun of the pretentious actress in this post.
Paltrow gave birth to her second child, a boy named Mortimer Moses, two weeks ago, and looks like she's going out for a pedicure in these pictures taken yesterday in New York.
Pictures [via]