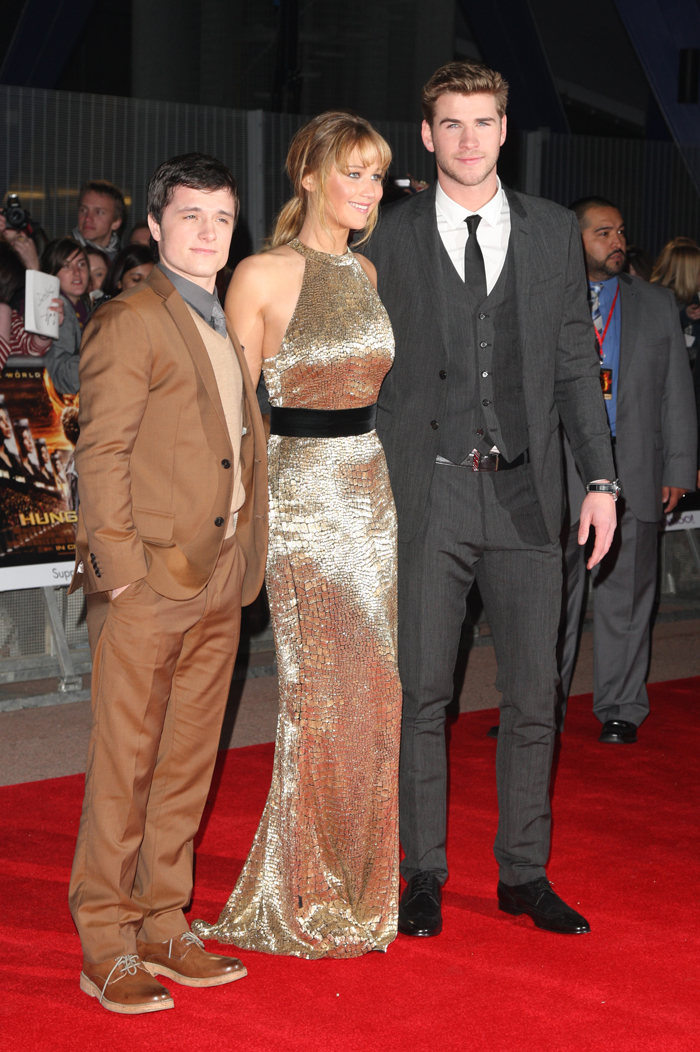 Last night, The Hunger Games held its London premiere, but before we get to the fashion part of this post, I'm sort of stuck for the moment on the subject of height. This week's issue of Us Weekly profiles the three main actors of The Hunger Games and reveals that Liam Hemsworth is 6'3″ while Jennifer Lawrence and Josh Hutcherson are listed at 5'7″. That can't be accurate.
Just by looking at the photos of the Los Angeles premiere, it's obvious that Jennifer is towering over Josh. Even if the difference can be explained away by massive high heels (and it's hard to tell because her dress covers the shoes in question), compare him to Liam as well. There's much more than an 8-inch-difference at work there. So I'm guessing that Josh is a pretty short guy — shorter than 5'7″ for sure. And there's nothing wrong with that! Short dudes can be sexy as hell (think Michael Corleone). At least Josh isn't wearing lifts like Tom Cruise, but he's not quite owning it like Robert Downey Jr.. Maybe Lionsgate is behind the height distortion — the better to market their movie.
Now onto fashion. JLaw wore a custom, gold, crocodile-patterned gown made by Ralph Lauren. Again, her hair was simple but marred by "scraggly stuff around her face" and too-severe eyeliner. Admittedly, this dress is better than the gold one she wore at the Los Angeles premiere, but the overall look is quite awkward, which is strange for such a natural beauty like Jennifer. I think she's simply trying too hard. Think back to JLaw's 2011 Oscars ceremony dress, which was red, simple, and seemingly effortless. Now look at how comparatively uncomfortable she seems in this getup. A new stylist is desperately in order.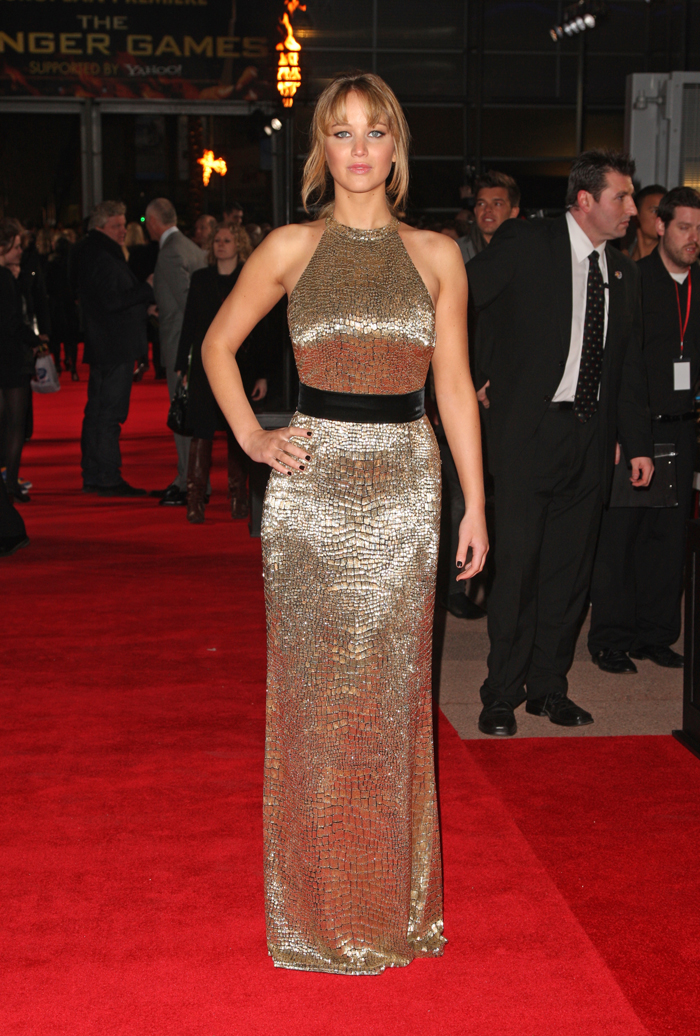 Elizabeth Banks went for a bold color choice again but this time in yellow instead of orange. Banks chose a Bill Blass dress with a matching clutch with understated makeup and hair. On this occasion, the back of the dress was even more spectacular than the front. She looks pretty amazing here.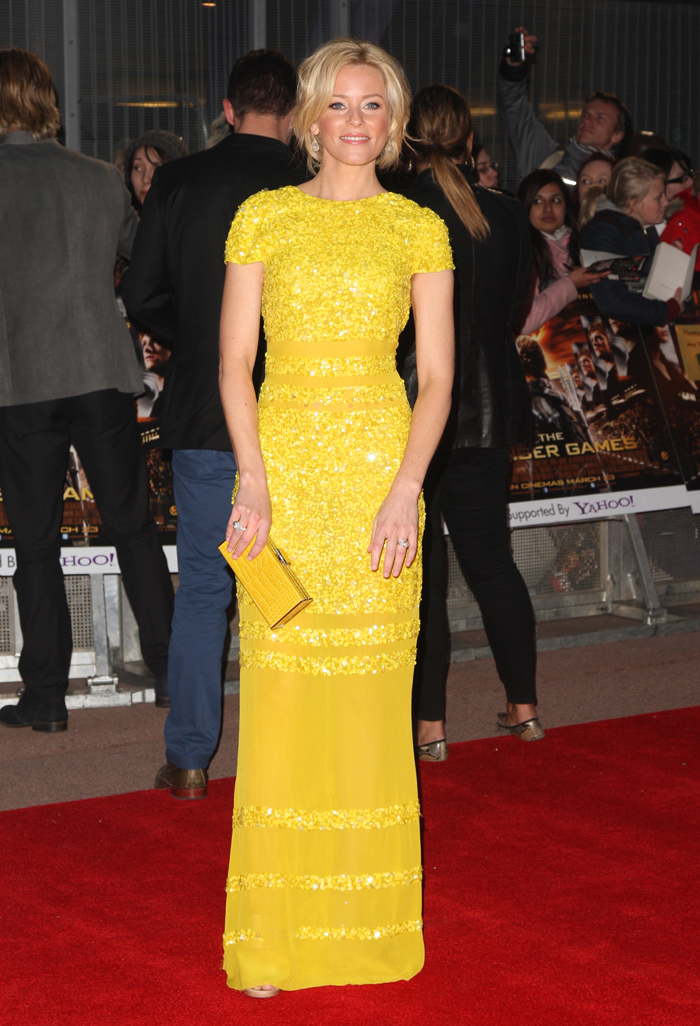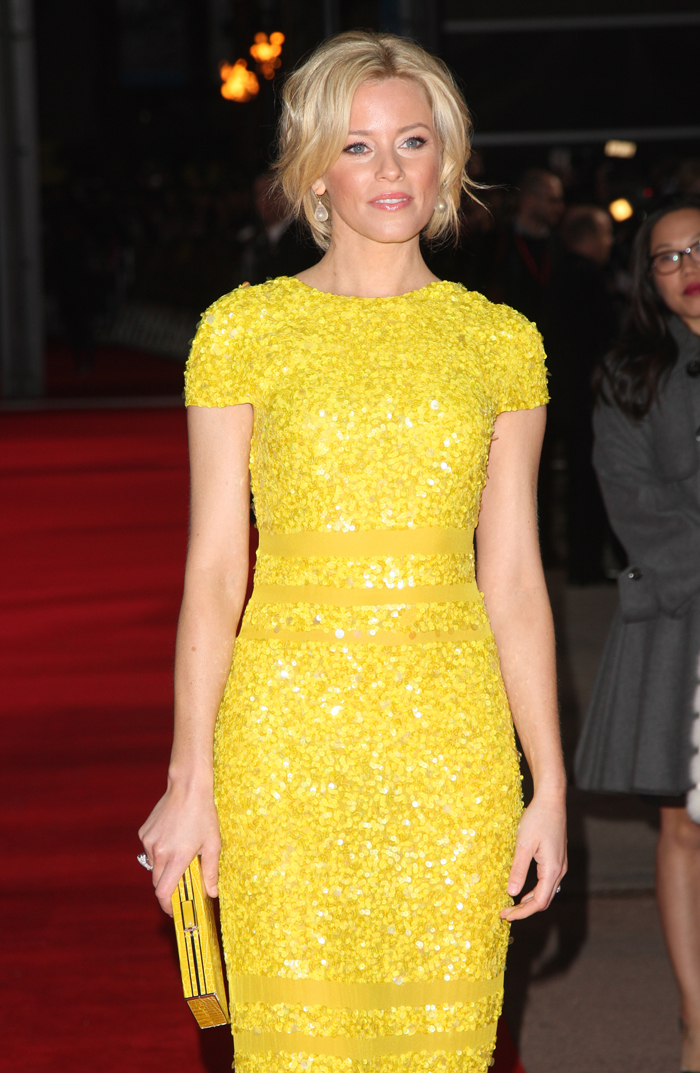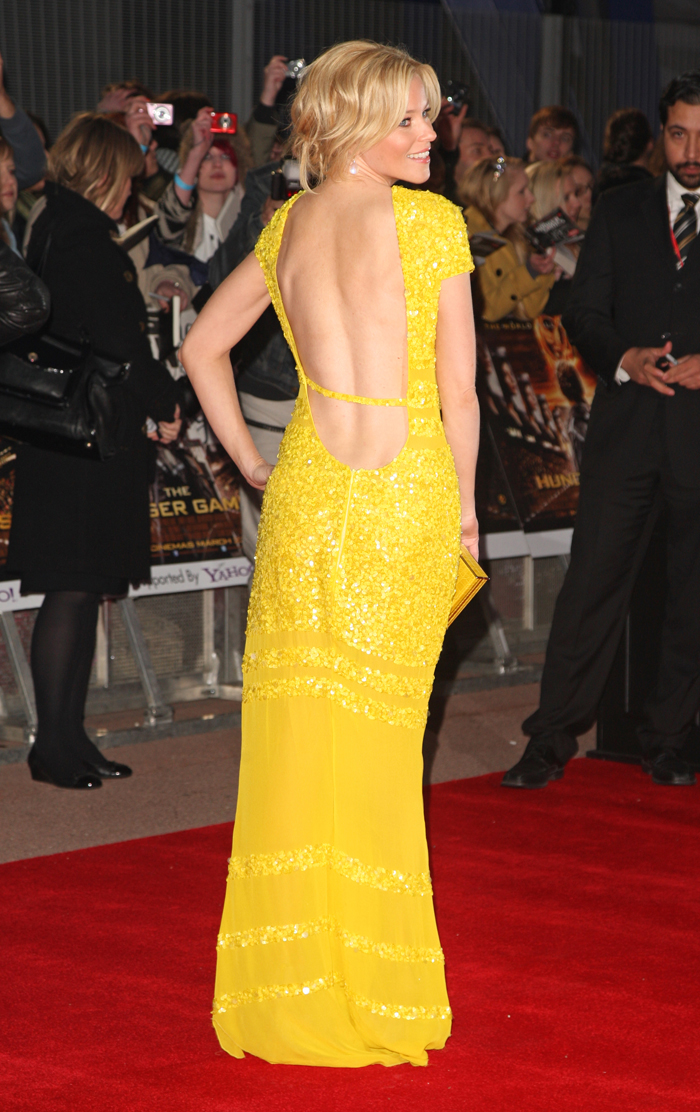 Chris Hemsworth showed up as well to support brother Liam. Hel-lo, Thor.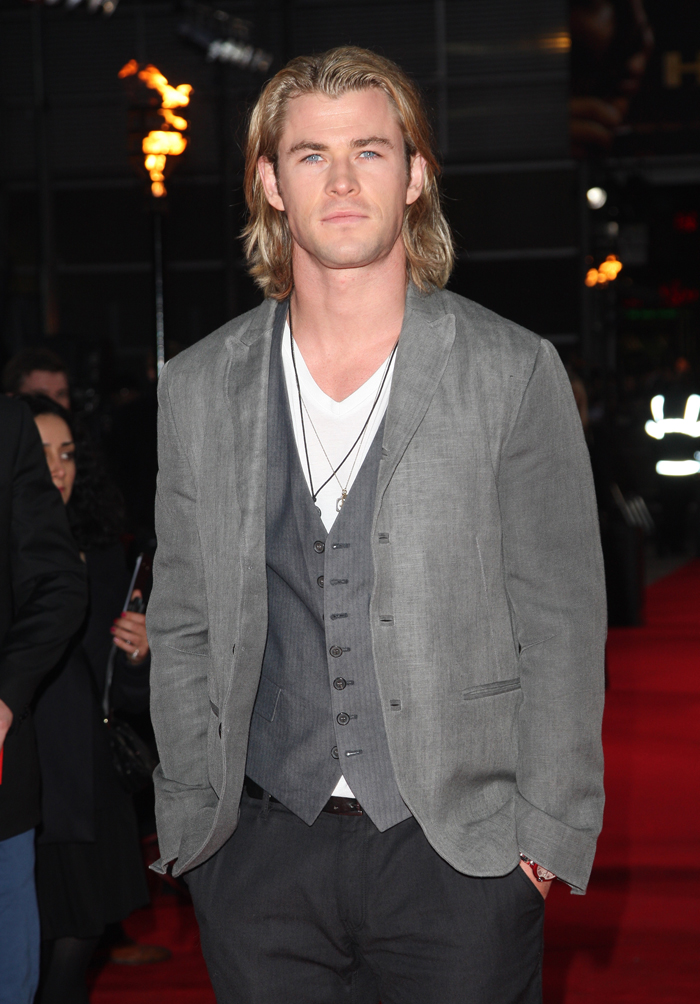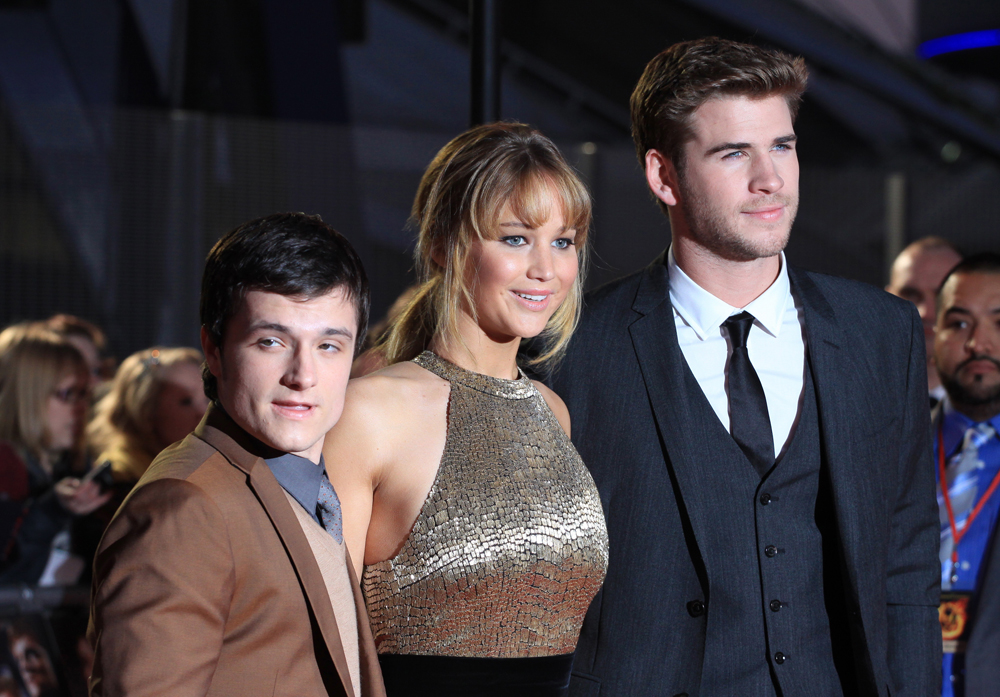 Photos courtesy of WENN