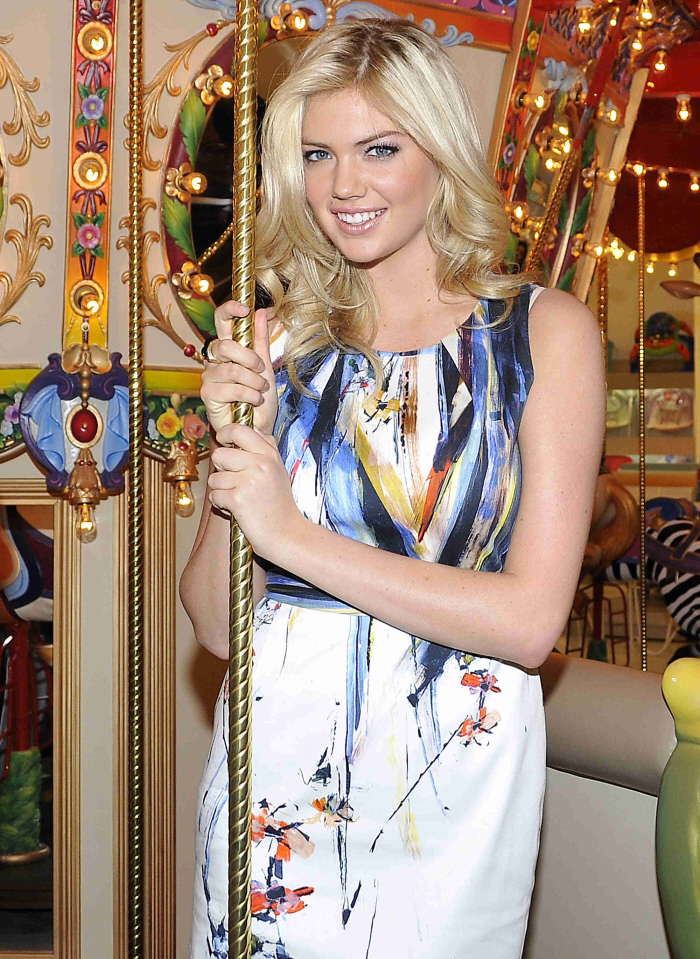 Even though pretty much everyone expected Kate Upton to be this year's Sports Illustrated cover girl, once the cover happened with Kate and her Photoshopped mons, people started hating on this 19-year-old girl right and left. It wasn't even anything she had done – she was criticized for her downmarket "look" and for not having the super-skinny high-fashion "look" that goes well with editorials. Kate responded to those criticisms pretty well, saying that she's happy with her career as-is, and that she loves her curves and she thinks she's a healthy body-image role model.
Well, you knew that wasn't going to be the end of it. Page Six reports that when Kate and the other SI models were in Las Vegas last month, the other models Mean Girl'd her. Poor Kate.
Rival models already have the knives out for the Sports Illustrated Swimsuit cover beauty Kate Upton. There was a frosty atmosphere during a launch event last month in front of Caesars Palace in Vegas for this year's issue.

Sources said when the 18 SI models, including Izabel Goulart, Irina Shayk, Chrissy Teigen, Anne V., Genevieve Morton and Julie Henderson lined up for a photo, Upton, standing on one side, was asked to move to the middle of the group by a producer.

Upton, at first, was hesitant but moved after further prompting. But some of the ladies at the shoot weren't pleased at making space — an onlooker said one model rolled her eyes while another mumbled under her breath.

When Upton asked what she said, the model snapped, "Don't worry about me, honey, cause I'm not worrying about you!" A rep for Upton didn't get back to us.

An SI rep said, "If there were words exchanged, it's news to me. Kate was elegant and a complete force of spirit throughout the launch."
[From Page Six]
Bitchy models will be bitchy models. Haters gonna hate. These girls are just jealous. I know everyone says "Just jelly!" when someone is hatin', but in this case, it's true. Those girls wanted the cover. They wish they had Kate's buzz. And they probably think Kate is "downmarket" too. Poor Kate. She's only 19 years old for goodness sake.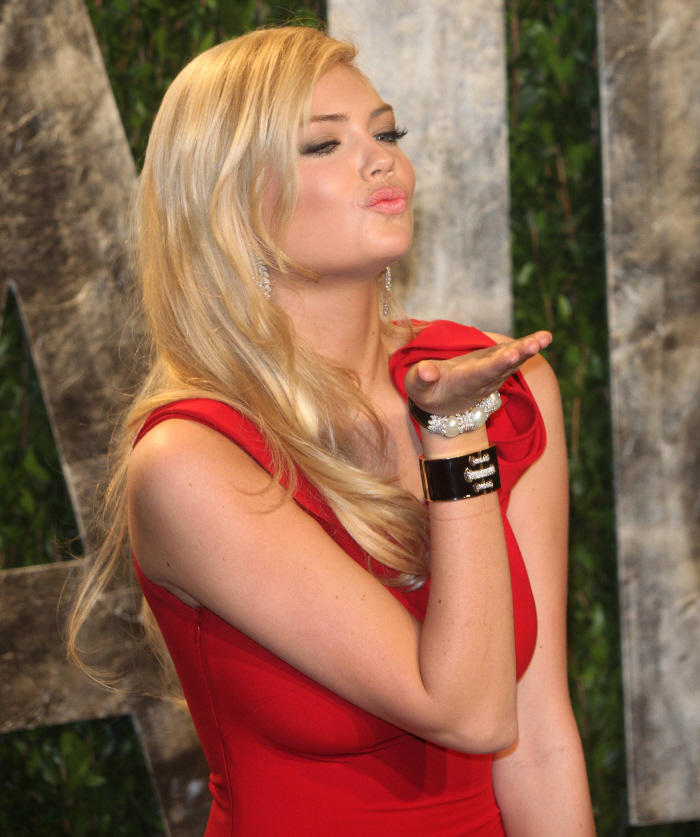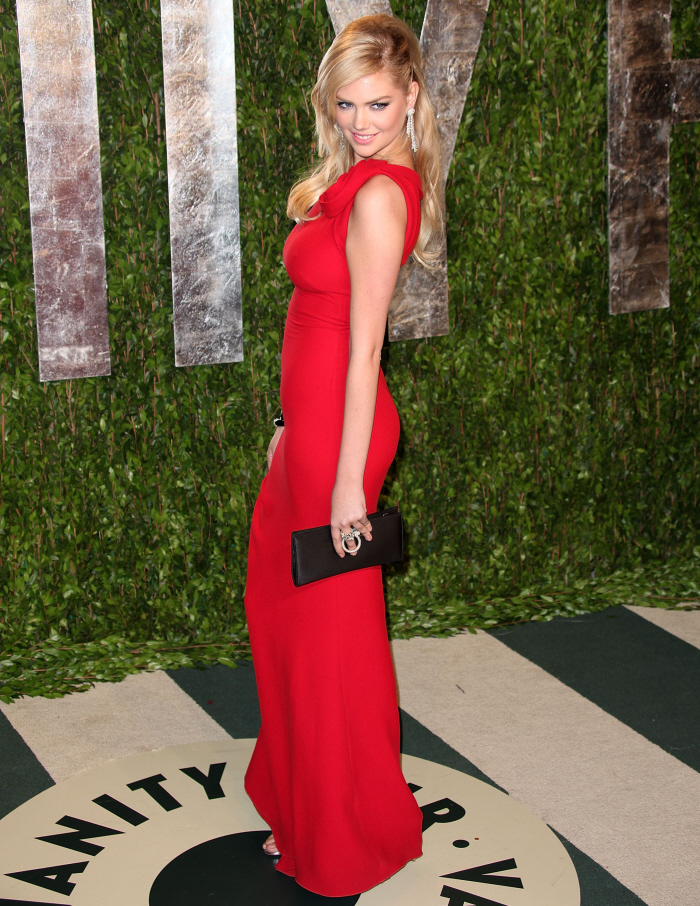 Photos courtesy of WENN.