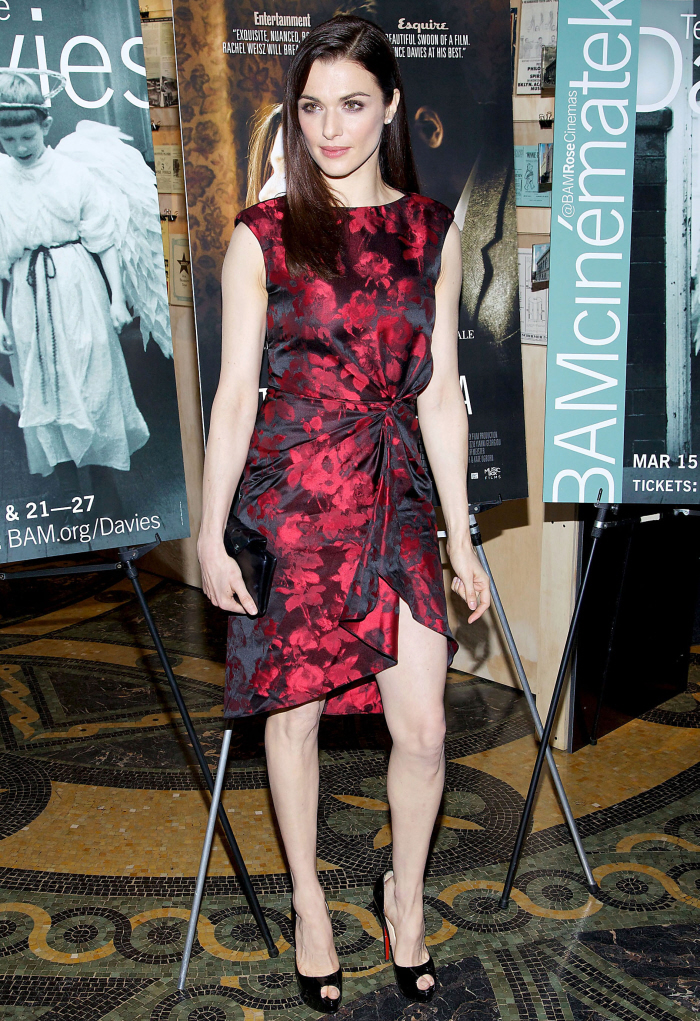 Is it conceited of me to say that I think my hair is really similar to Rachel Weisz's? My current length is slightly longer than this, and my color is similar too. I feel like Rachel lives a charmed life with her hair, meaning that she doesn't have to do much to it and it looks fine with very little energy. Same here. While Rachel and I might share a lack of hair dramz, I would never presume to say that I'm like her in any other way. I'm actually a little bit in love with her. She's so beautiful. HER FACE. God, I love it.
Anyway, these are photos of Rachel at last night's NYC premiere of The Deep Blue Sea. I think Rachel made this movie a while ago, and it's only getting a limited American release now. Rachel wore this Jason Wu dress – she loves Jason Wu. She's name-checked in interviews several times. I'm not crazy about the dress on its own, but I love it on her. This is a girl who should always wear very rich colors, I think.
Did you know that Rachel is 41 years old? She is. She looks amazing, and I believe that face hasn't been worked on at all. I think she just takes care of her skin and has lots and lots of crazy sex with her new husband Daniel Craig. The last time we saw Rachel, it was on a red carpet with Daniel to support The Girl With the Dragon Tattoo. That was months ago! Hopefully, after that world tour, they just curled up in bed together and tried to make a baby. I would love it if she got pregnant. In one of the few interviews Rachel has done to support the film, she explained why she and Daniel have been so quiet since getting hitched: "It's not like I've turned into Greta Garbo — 'I vant to be alone' — but there are other people involved." People like Daniel's daughter, and Rachel's son. Or people like Satsuki "Blu Cantrell" Mitchell?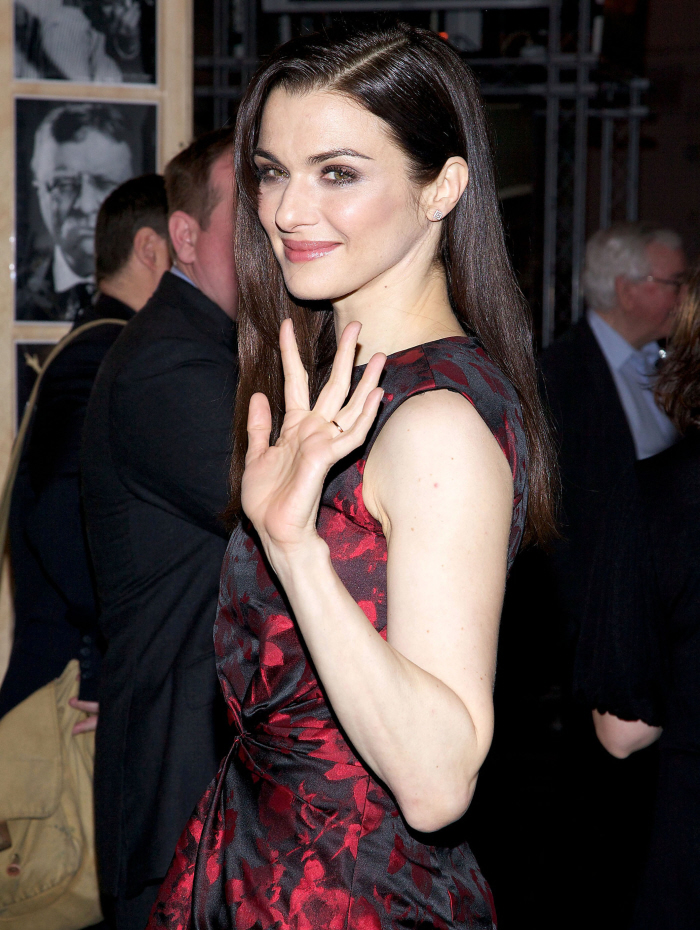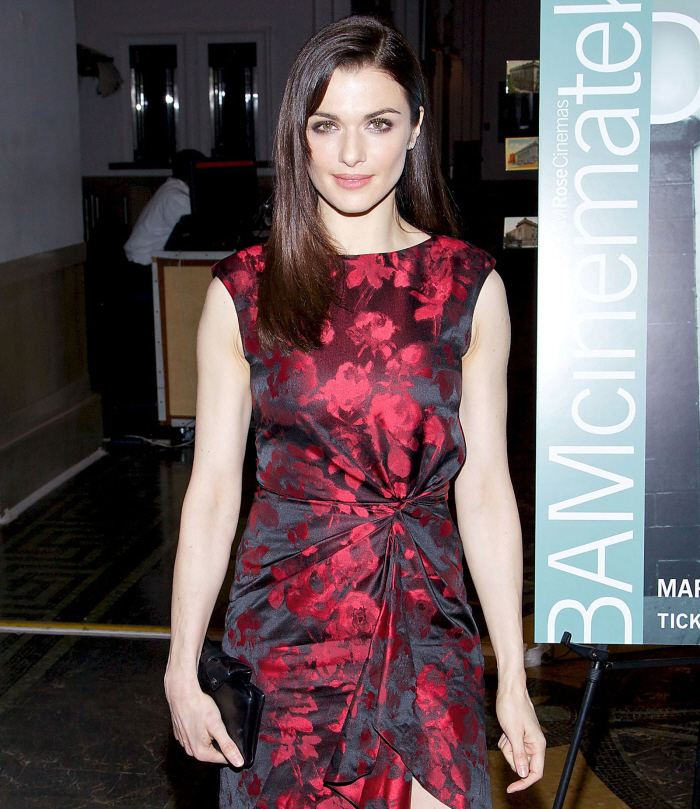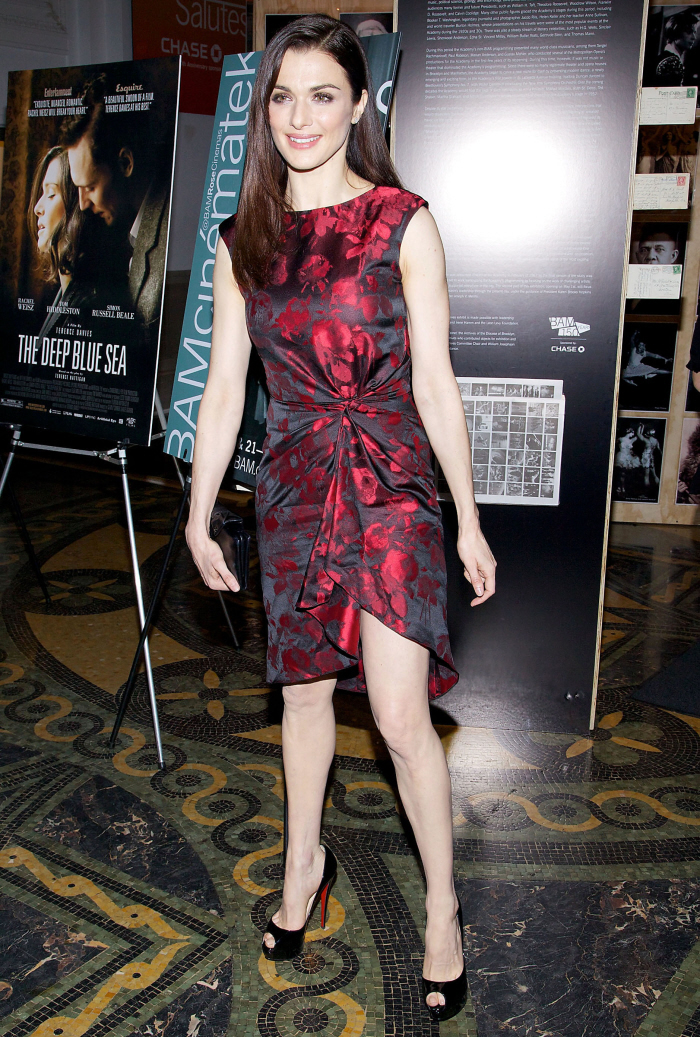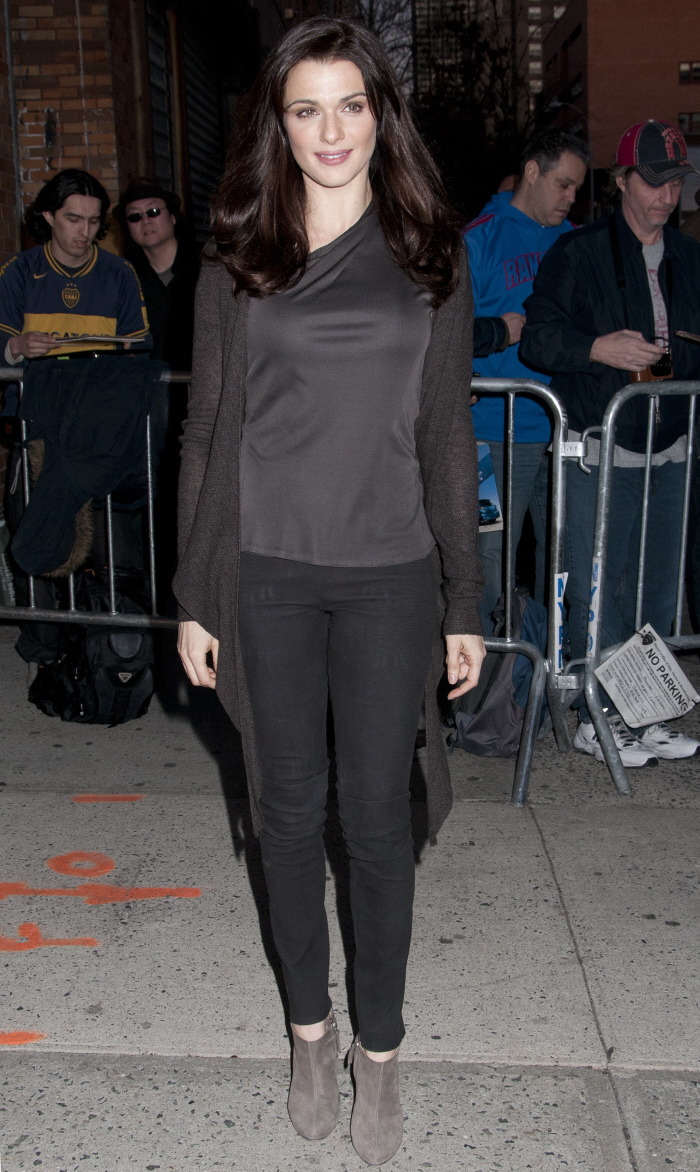 Photos courtesy of WENN. I also included a photo of Rachel outside The Daily Show from a few days ago.