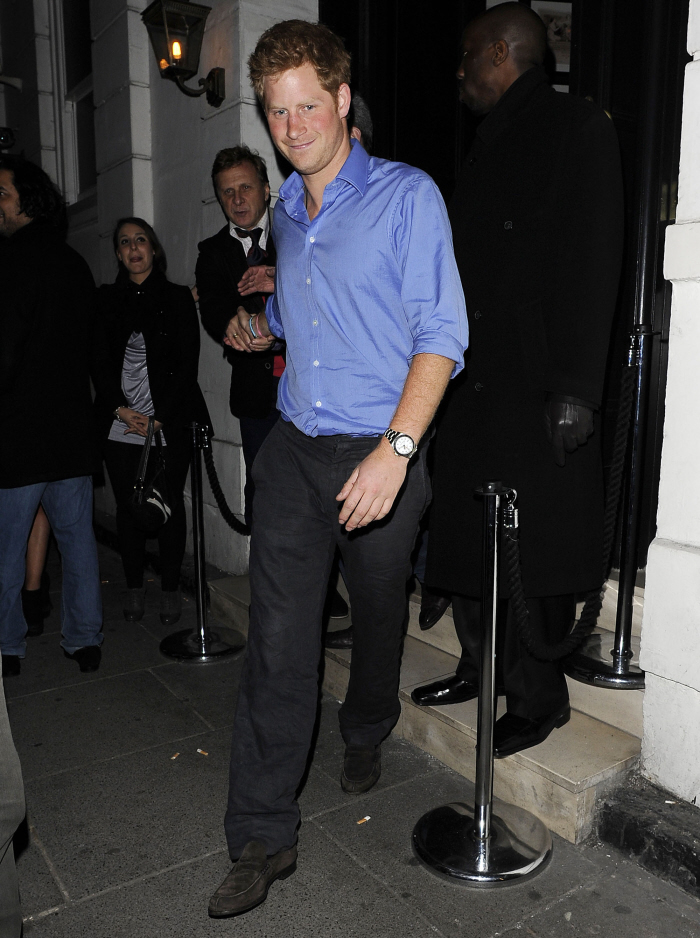 Here are some new photos of Prince Harry leaving London's Brompton Club last night. According to reports (and the tags on these photos), Harry was spotted chatting up some girl. In just the face, she looks sort of like that Florence girl he was dating (bangin') briefly last year. They left separately, and this girl got pap'd on her way out of the club too – she must have enjoyed that.
Harry must have been celebrating the success of his Caribbean tour. Like he needs a reason to go out and party! I'm seeing several bodyguards for Harry too – I have to wonder if all of the royal bodyguards really wish they were on Harry's detail. He must be the most fun to detail.
A lot has been made about Prince Harry's interview with CBS News a few days ago (done while he was on tour). Harry talks about the Queen and all of the people he met on the tour, of course, but then he gets a question about royal life, and Harry ended up talking about his romantic prospects, saying: "It's sort of, 'Oh my God, he's a prince.' But no. The job that it entails – I mean look at me, I'm 27 years old. I'm not so much searching for someone to fulfill the role, but obviously, you know, finding someone that would be willing to take it on." While some people read that as "Poor Harry can't find a girlfriend who wants to live a royal life," I read it as "Harry certainly has a great pick-up line, doesn't he?" He hits all of the sweet spots – vulnerability, sacrifice, duty, just a hint of sadness – all wrapped up in a hot, gingery package. Seriously, that's his line. Here's video of the interview (God, I love his voice) – his pickup line comes around the 3 minute mark: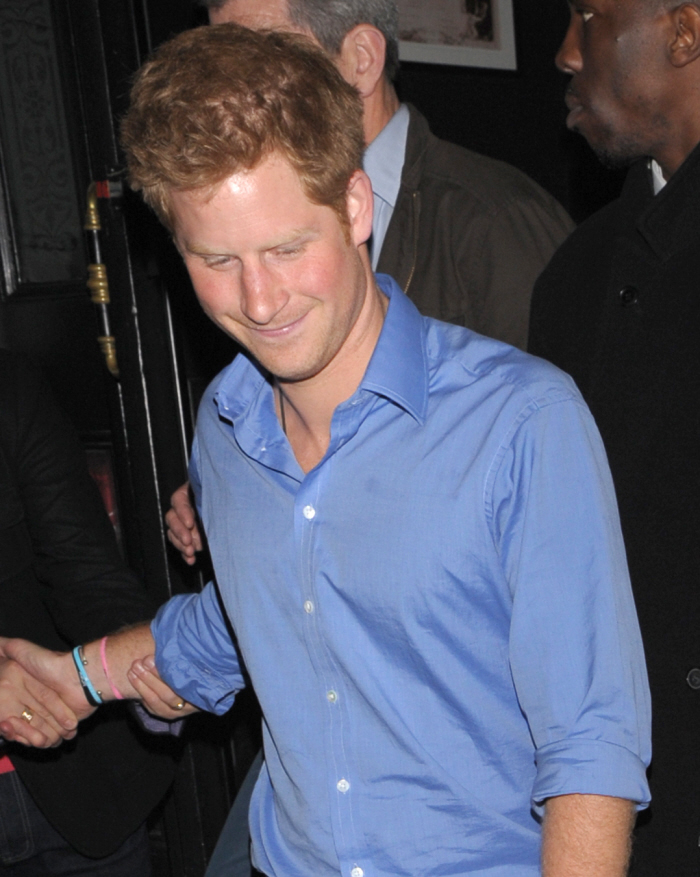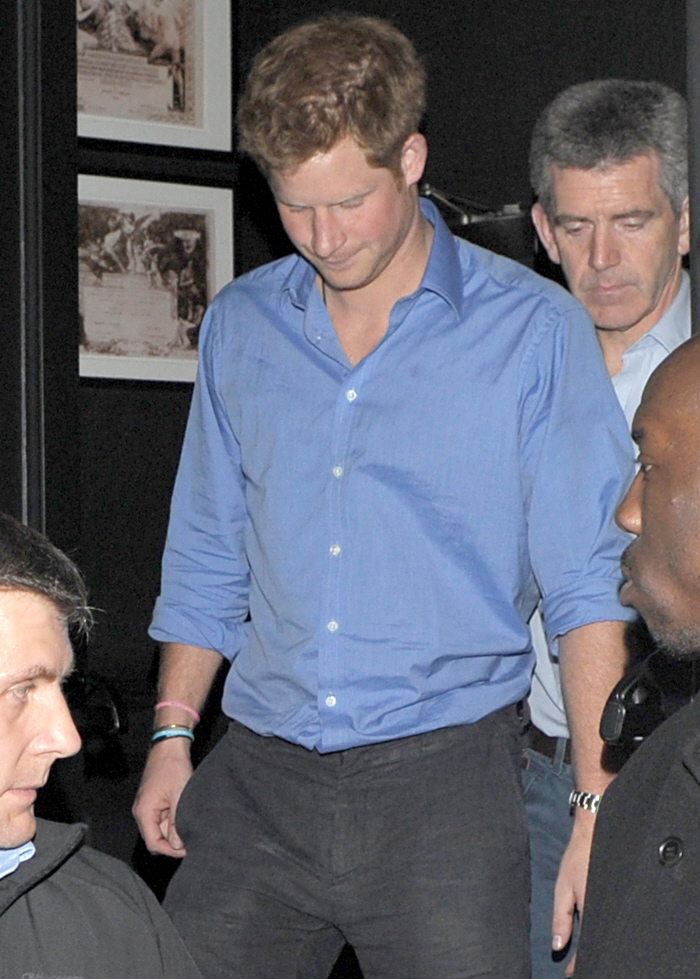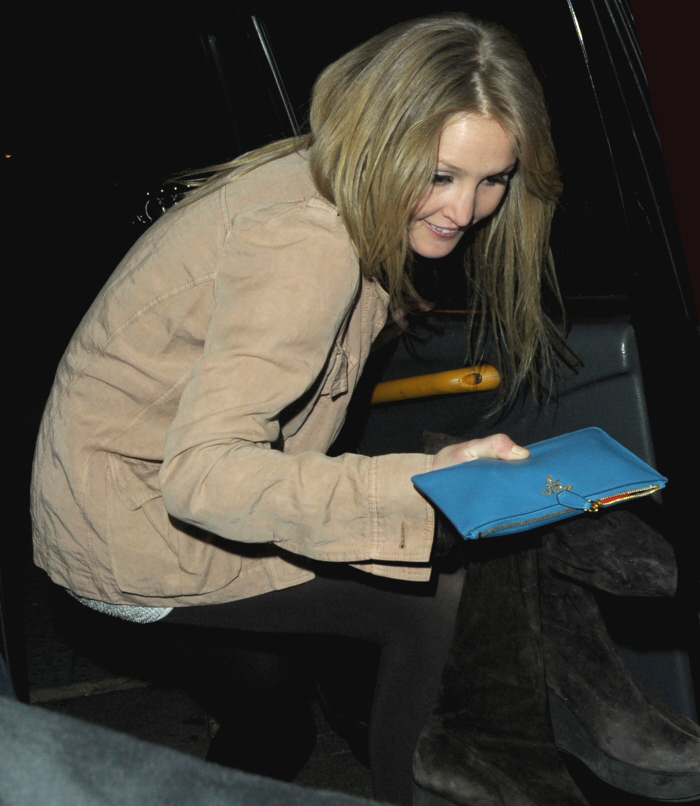 Photos courtesy of WENN.