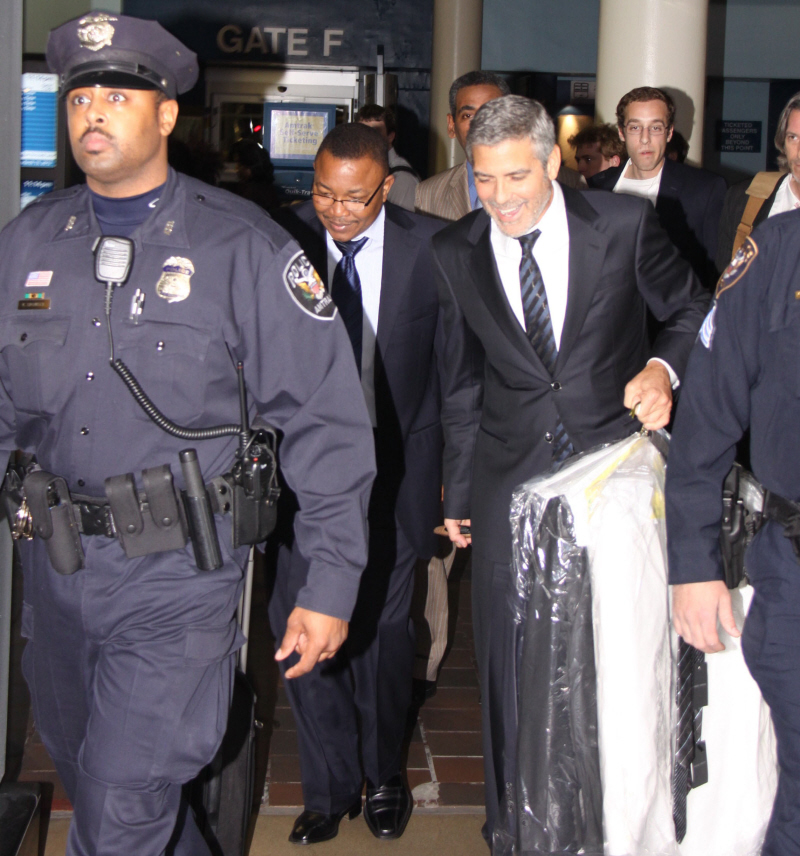 I was expecting to see the headline "George Clooney arrested" at some point in my life. But I always thought the headline would involve the words "prostitute" or "men's bathroom" or "sex game gone awry leading to unfortunate death of a young woman." Fortunately for all, George Clooney just got arrested for doing something awesome – he was with his father and a group of activists and Congressmen, all protesting outside the Sudanese embassy in Washington.
No, it wasn't for a movie. Actor George Clooney, long a political activist, was arrested and handcuffed outside the Sudanese embassy in Washington for protesting the country's blockage of food and aid as well as its treatment of its people.

Clooney's father, journalist Nick Clooney, 78, was with him and was also arrested, as were Martin Luther King III, NAACP President Ben Jealous, Rep Jim McGovern (D-Mass.) and Rep. Jim Moran (D-Va.) and former Rep. Tom Andrews (D-Mass.). They were taken away in a police van.

Speaking before the large crowd that gathered to watch the protest, Clooney said the group wanted "the (Sudanese) government in Khartoum to stop randomly killing its own innocent men, women and children. Stop raping them, and stop starving them."

Because the embassy is private property, Clooney and colleagues knew that refusing to move would end in arrest. They were warned three times before police moved in to make the arrests.

The group held a sign that read "Sudan: Stop Weapons of Mass Starvation," the Associated Press reported.
[From MSNBC]
An embassy isn't just "private property". An embassy is that country's sovereign soil. If the Sudanese ambassador (or attaché, or whomever) thought Clooney was on Sudanese soil, they could have arrested him and taken him into the embassy. Clooney and his group of do-gooders should be happy that they were taken into custody by the Metro police.
As for what happens next… I doubt Sudan will press charges (do they really want any more bad press?), but if Clooney does face charges, it will probably just be a misdemeanor and he'll pay a fine or something.
Here's MSNBC's video of the arrest – I love how the lady just starts riffing on all of Clooney's Hollywood friends.
Visit msnbc.com for breaking news, world news, and news about the economy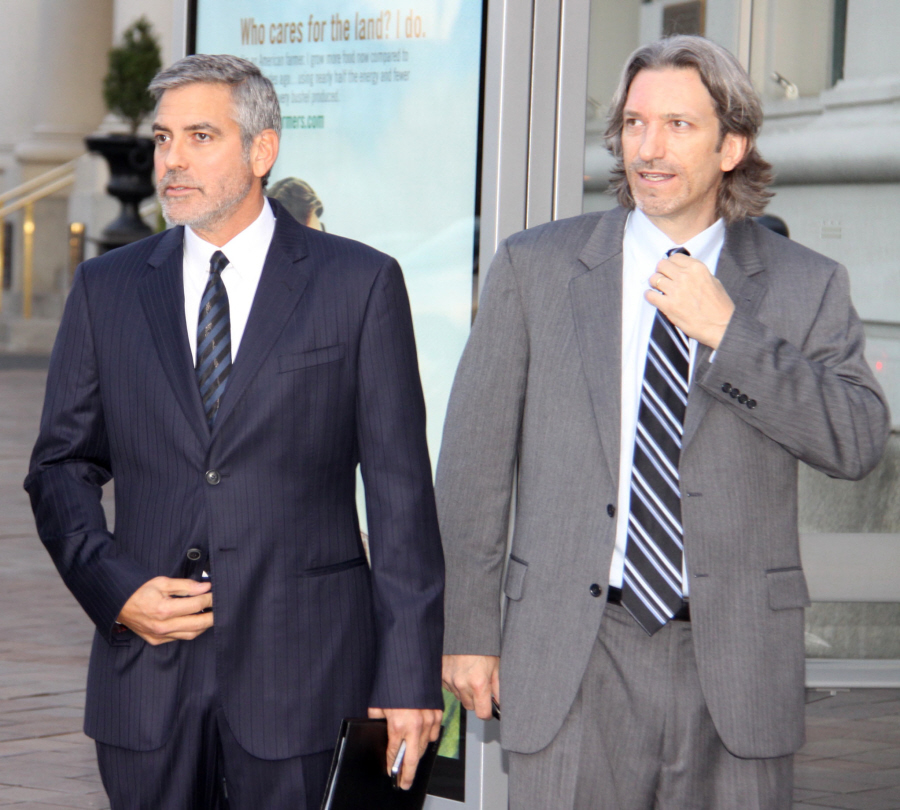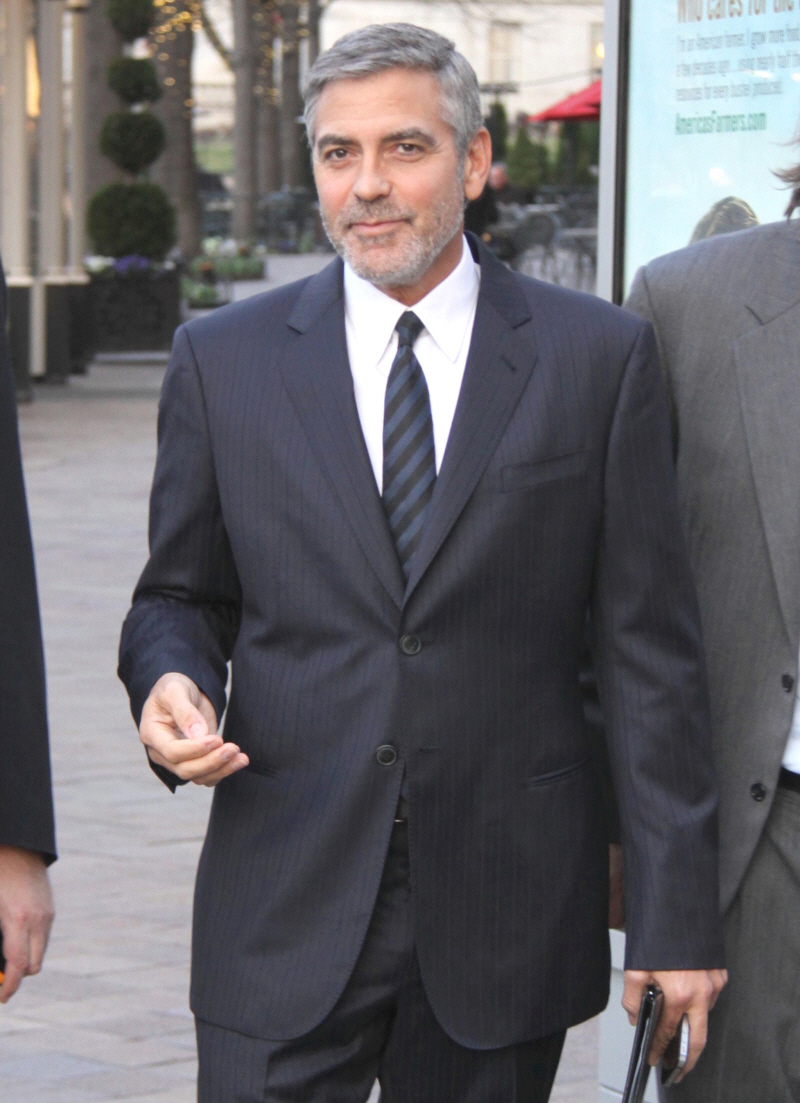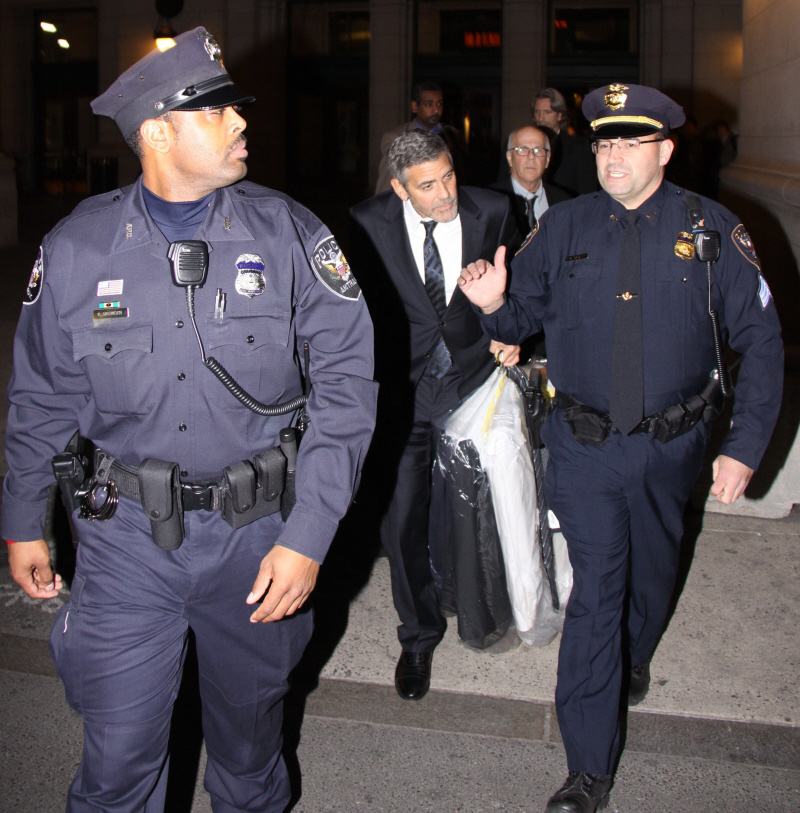 Photos courtesy of Fame/Flynet.