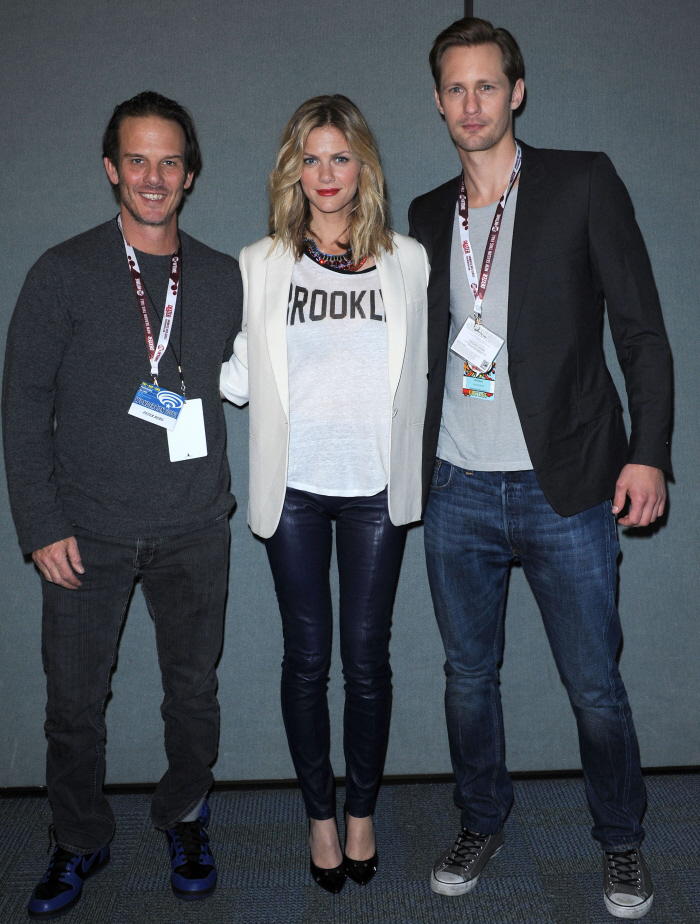 Do you know how many talented people are in Battleship? Not that many. Okay, Liam Neeson is in it, for one. And Taylor Ktisch, although… I'm still struggling to refer to him as one of the more talented actors of his generation. Let's see where he is by the end of the year. And of course, there's Rihanna and Brooklyn Decker. It doesn't seem like "the girls" do much but stand around, sometimes squinting, sometimes looking up into the sky with a look of sexy bewilderment. And to round out the cast, there's Alexander Skarsgard. So, the cast is… odd. An odd mix of talents. Anyway, Skarsgard and Brooklyn Decker (wearing a "Brooklyn" t-shirt – ugh) were at WonderCon to promote Battleship over the weekend. Funny story: some photo agencies labeled these photos "Battlefield press conference". SHIP!!
So… Alex looks nice. He's so friggin' tall, it's crazy. Most actors' feet don't hit the ground in these weird WonderCon chairs, but look at Alex's crazy legs. Sigh… I'd be up for some Viking Hotness, but I don't think he would be into me. He likes blondes. Look at how he's sizing up Brooklyn. Damn it, ASkars! That girl is married. But he doesn't care.
Last week, they finally released a trailer for Battleship that actually shows some of the "plot" (insomuch as these films have a "plot"). You know what I'm tired of? I'm tired of these "an entire city is decimated in a matter of seconds" movies. It bugs me because all they ever show is the CGI architecture being destroyed. The human toll isn't as interesting/watchable as "look at this building being destroyed." Alex is barely in this trailer too:
Meh. I'd rather watch Prometheus.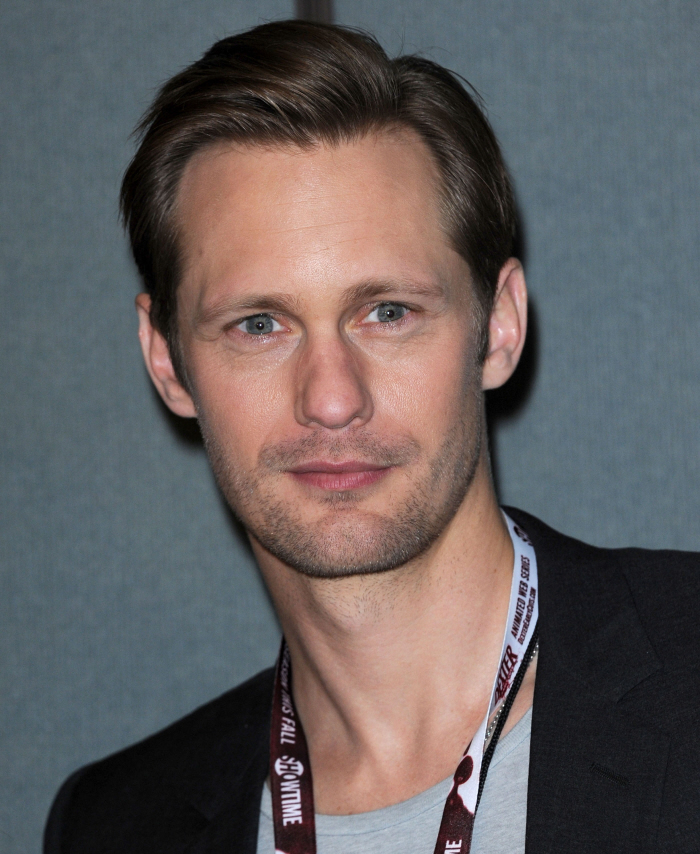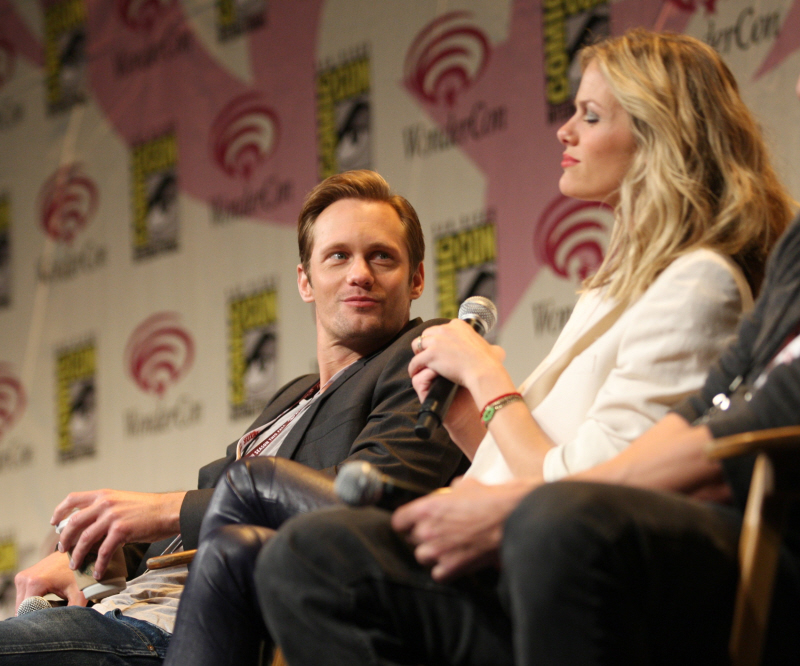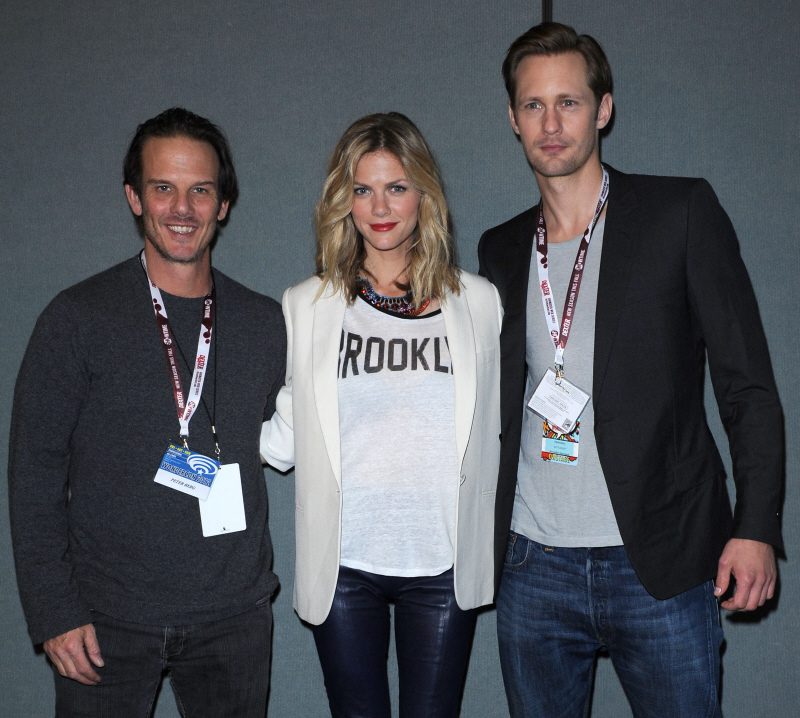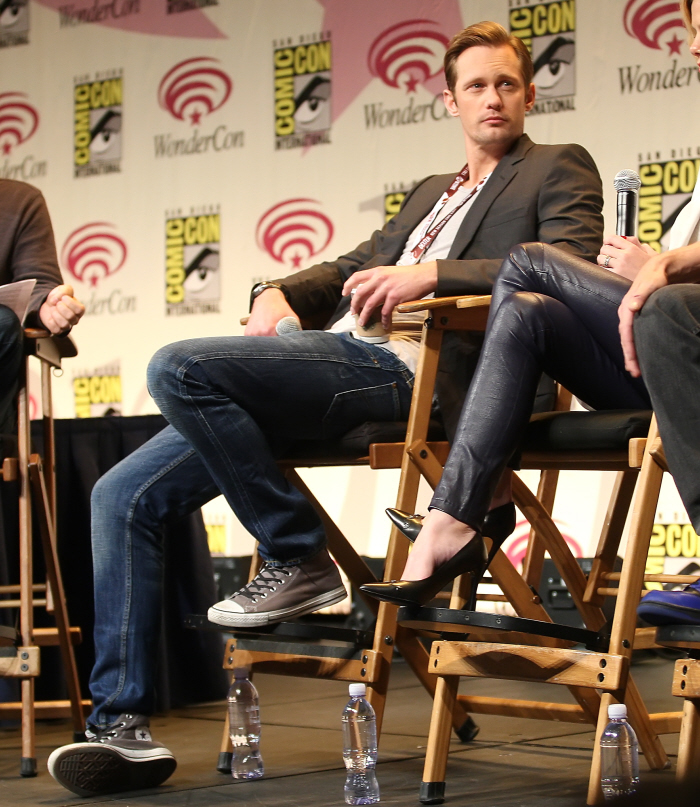 Photos courtesy of WENN.