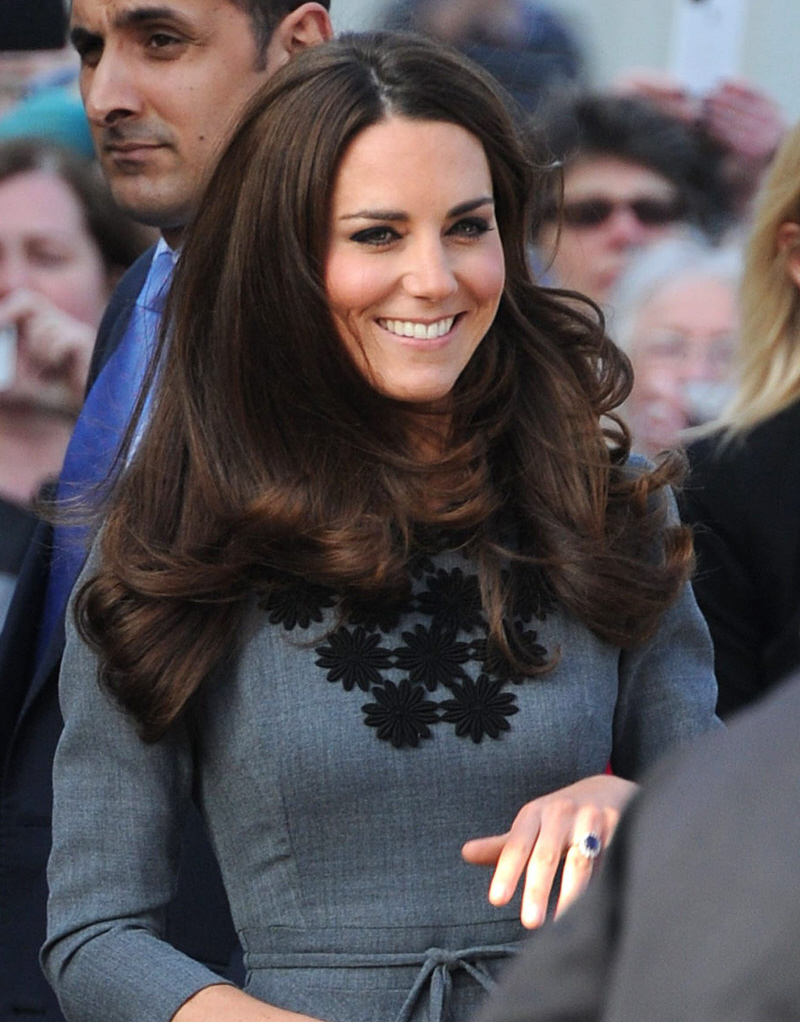 I've been waiting for a few hours to see if we would get the new photos of Duchess Kate, but we haven't. So these are just some more photos of Kate from last week's outing for that Children & the Arts charity thing, the one she did with Camilla and Charles. You can see the new photos of Kate here, at The Mail. Kate borrowed a dress from her mother! It's a royal blue Reiss dress, and yes, it's very, very buttony. Kate got her Button Problem from her mother. She comes by it genetically.
Really, though, I just wanted to talk about Kate's first public speech! She made her first speech (as a duchess) at the opening of the East Anglia Children's Hospice, outside London today. We already heard her speak during her engagement interview back in 2010. At the time, some of Kate's old classmates commented on her "new voice" – it seems like part of Kate's "princess lessons" were some diction and elocution lessons which gave her a more "clipped" accent. I think Kate has probably done hours of work just to make this short speech:
According to People Mag's sources, she wrote it herself. Which… I don't really believe. I think she had a hand in it, sure. But I just don't believe that some staffers didn't help her, or that even this short speech wasn't vetted by the Palace. She says, in part, "I am only sorry that William can't be here today. He would love it here… A view of his – that I share – is that through teamwork, so much can be achieved. What you have all achieved is extraordinary… I had a pre-conceived idea as to what to expect. Far from being a clinical depressing place for sick children, it was a home. Most importantly, it was a family home, a happy place of stability, support and care. It was a place of fun… [The work you do is] inspirational, it's a shining example of the support and care that is delivered," and added, "The feelings you inspire – feelings of love and of hope – offer a chance to families to live a life they never thought could be possible."
As for her manner… well, she did fine for her first speech. She seemed nervous, and she kept checking her notes – but that's why you have notes. Because when you're speaking in front of an audience, sometimes your mind goes blank. I think her manner inspired sympathy, but I'd personally like to see her elocution lessons toned down a bit. She seemed like she was trying too hard to remember all of her coaching. She would be better if she was encouraged to be more natural, even if that means speaking with her normal voice, in her normal accent.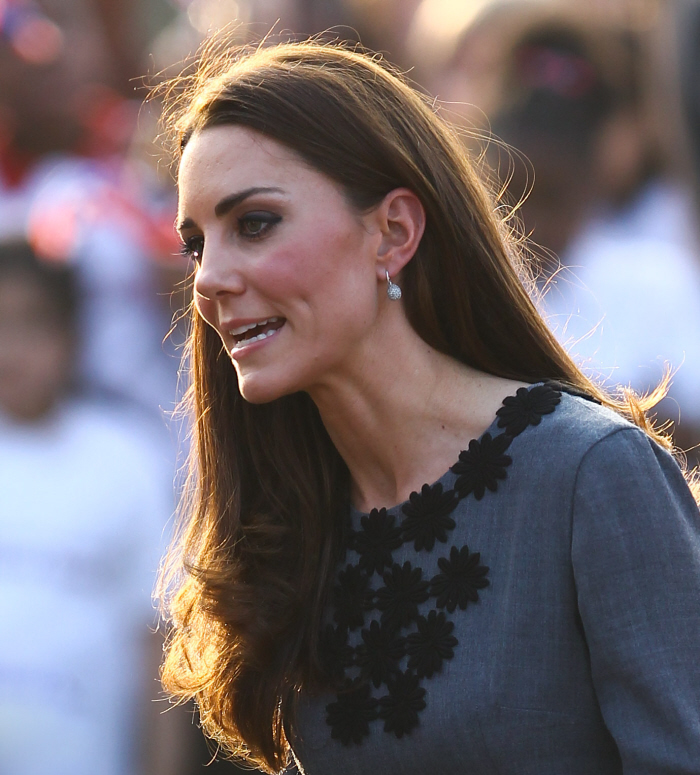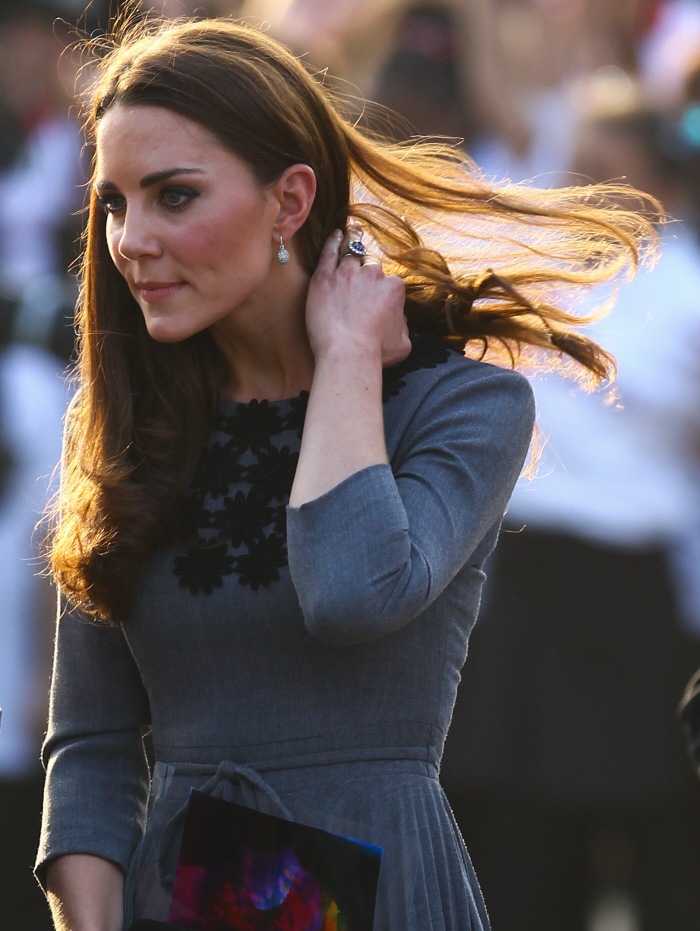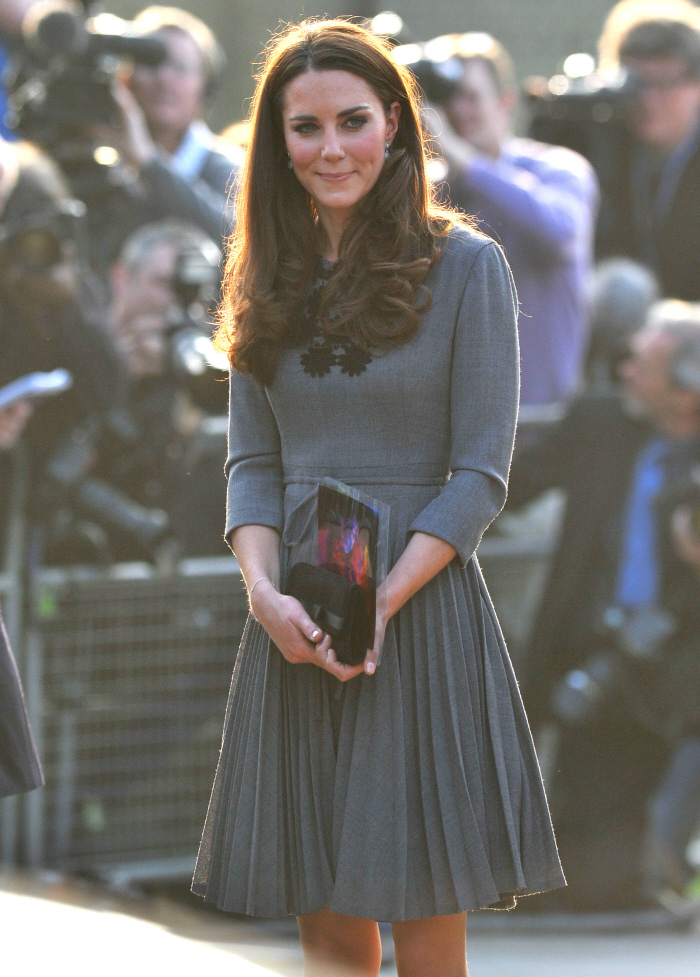 Photos courtesy of WENN, Fame/Flynet.