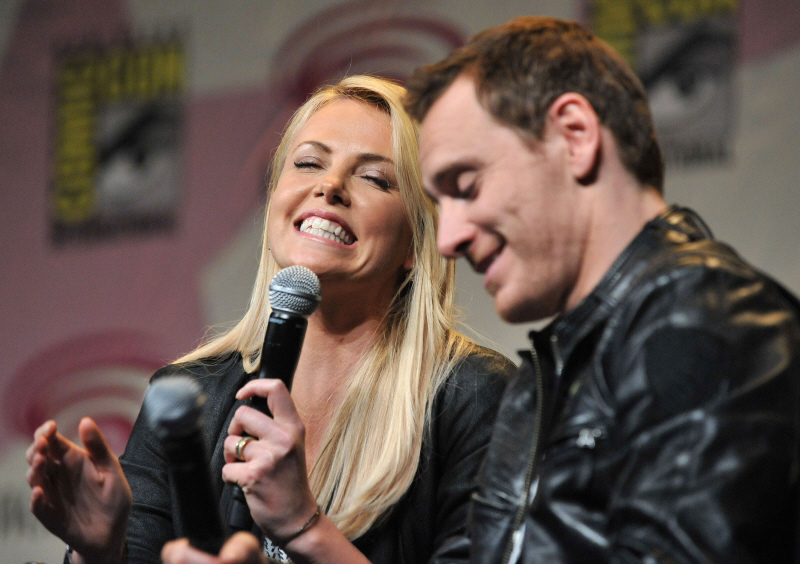 In yesterday's post about Michael Fassbender, Charlize Theron and the trailer for Prometheus (which is SO awesome), I only came at them from one direction: the direction of the Fassdong. It didn't occur to me until hours later that Michael is actually very much Charlize Theron's type. She dated a charming Irishman (Stuart Townsend) for the better part of a decade. She obviously liked very fair-skinned, boyish men. Charlize is hot for Fassy. I've decided it. As for whether Fassy is hot for Charlize… I don't know. He seems to only go for black, Asian or mixed-race girls, but I would imagine that most men would like to try out Charlize and her insane legs. We'll come back to this.
In my coverage of the Human Rights Campaign gala in LA, I somehow completely missed that Fassy was also at the event. He presented Charlize with her Ally for Equality Award. I'm including photos of Fassy up at the podium, drinking something (Scotch?) and presumably toasting his girl. And when Charlize accepted her award, she made reference to The Fassdong. You know all of the HRC people loved that. Seriously.
And the award for best male member in a supporting role goes to … Michael Fassbender!

That's according to Charlize Theron, who jokingly saluted her Prometheus costar's anatomy on Saturday in reference to his several scenes of full-frontal nudity in Shame last year.

"Your penis was a revelation. I'm available to work with it any time," the new mom, 36, said at the Human Rights Campaign gala in Los Angeles, where she was honored with the Ally For Equality award, the L.A. Times reports.

"I have to say that I was truly impressed that you chose to play it big," she joked to Fassbender, 34, who later toasted the crowd himself from the podium. "Most other actors would have gone small, trust me. I know because I've worked with them."

Fassbender's manhood has been a popular subject ever since Shame was released. George Clooney even made an off-color joke about it in his Golden Globes acceptance speech after winning best actor, for which Fassbender was also nominated. Clooney thanked Fassbender "for taking over the frontal nudity responsibility that I had," then wisecracked that the Shame star could play golf "with your hands behind your back."
[From People]
"I'm available to work with it any time"?????? Oh, YOU IN DANGER GIRL. Would it be construed the wrong way if I made reference to my slut-dagger at this point? It would? Fine. I shall sheath the slut dagger and simply hope that Michael sticks with Nicole Beharie for the moment. *sob*
Also – Charlize and Kristen Stewart were interviewed this morning on Today. Charlize really looks like Abbie Cornish here, right? Kristen is… awkward. As always.
Visit msnbc.com for breaking news, world news, and news about the economy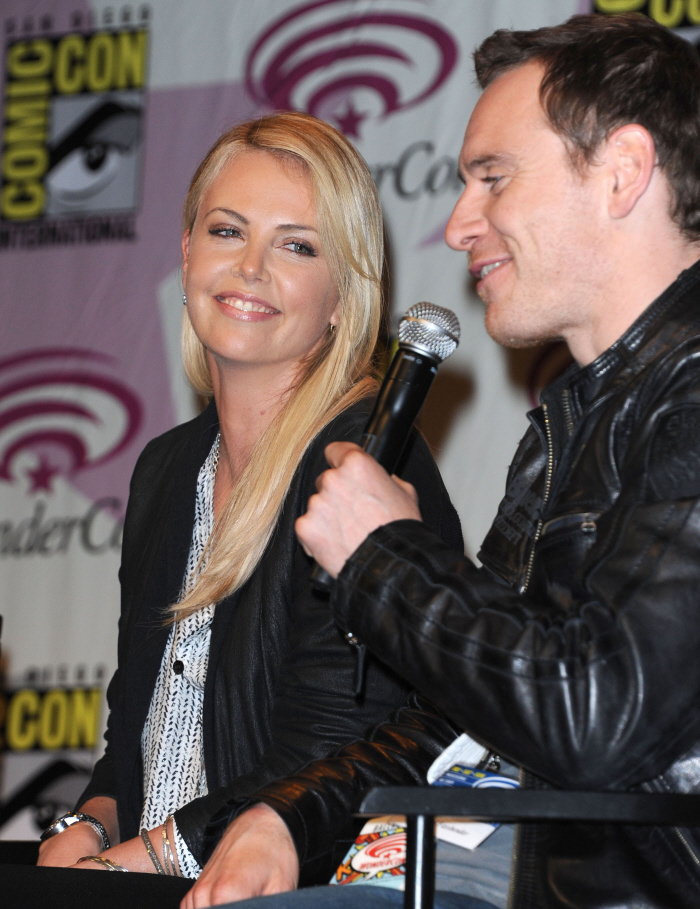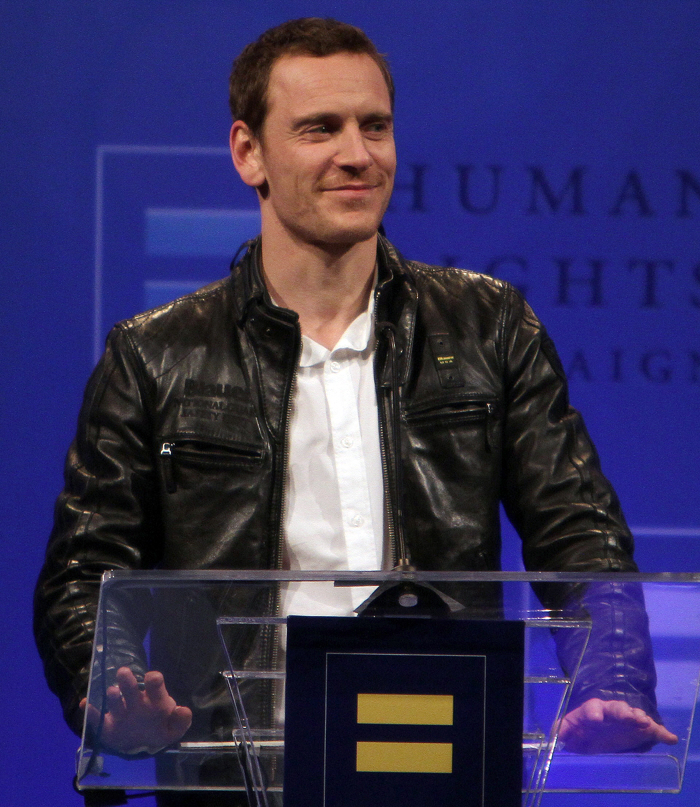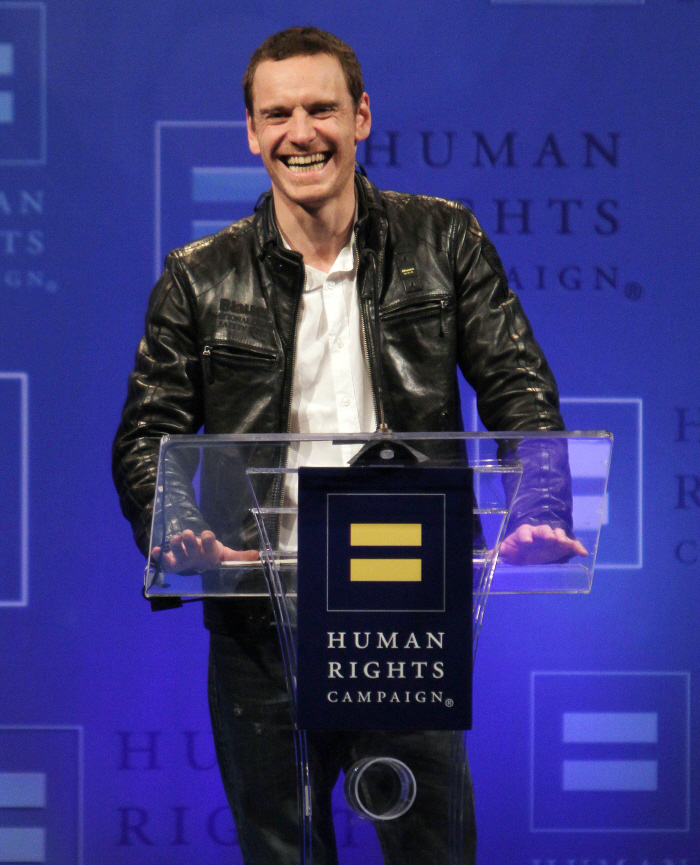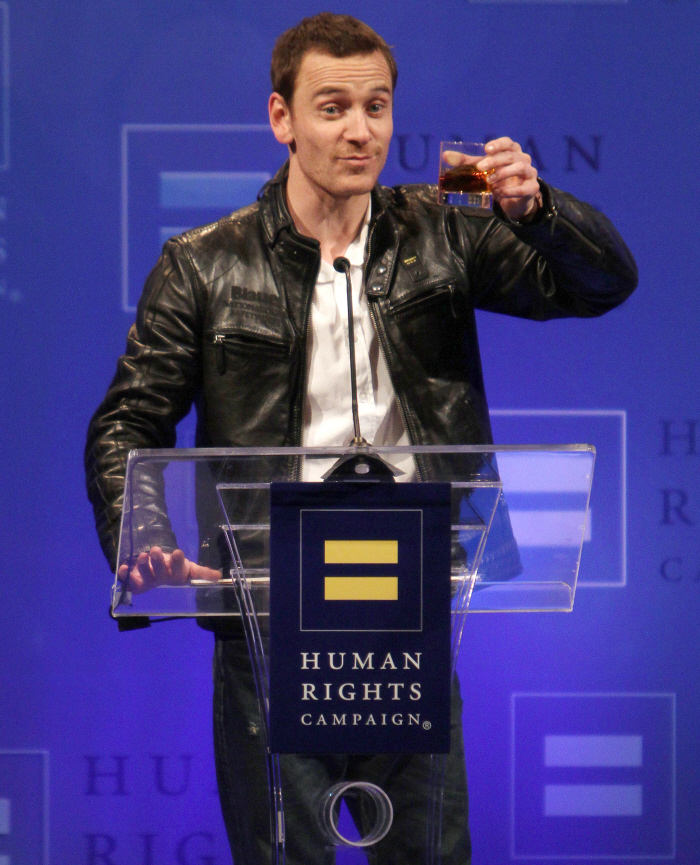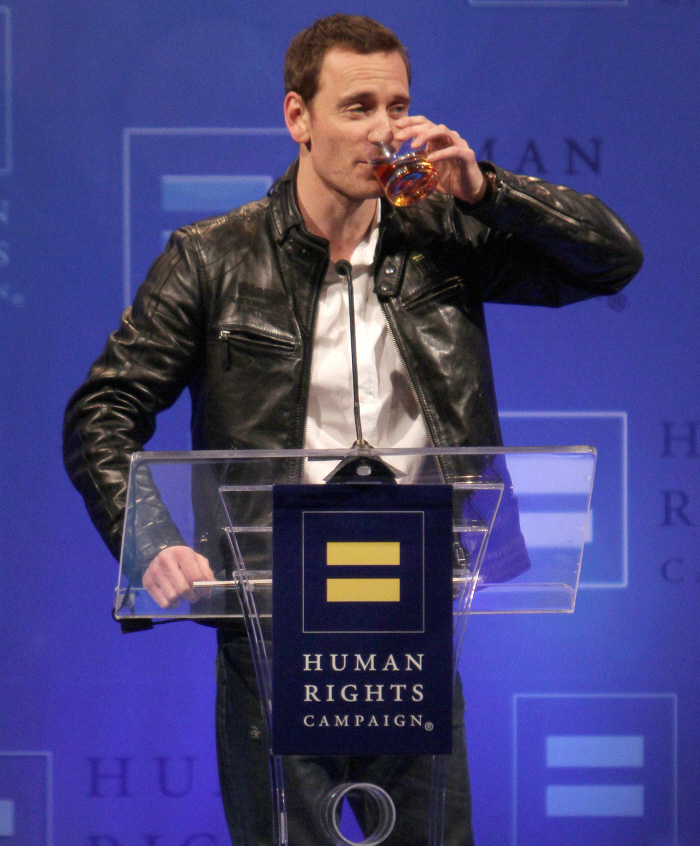 Photos courtesy of WENN.