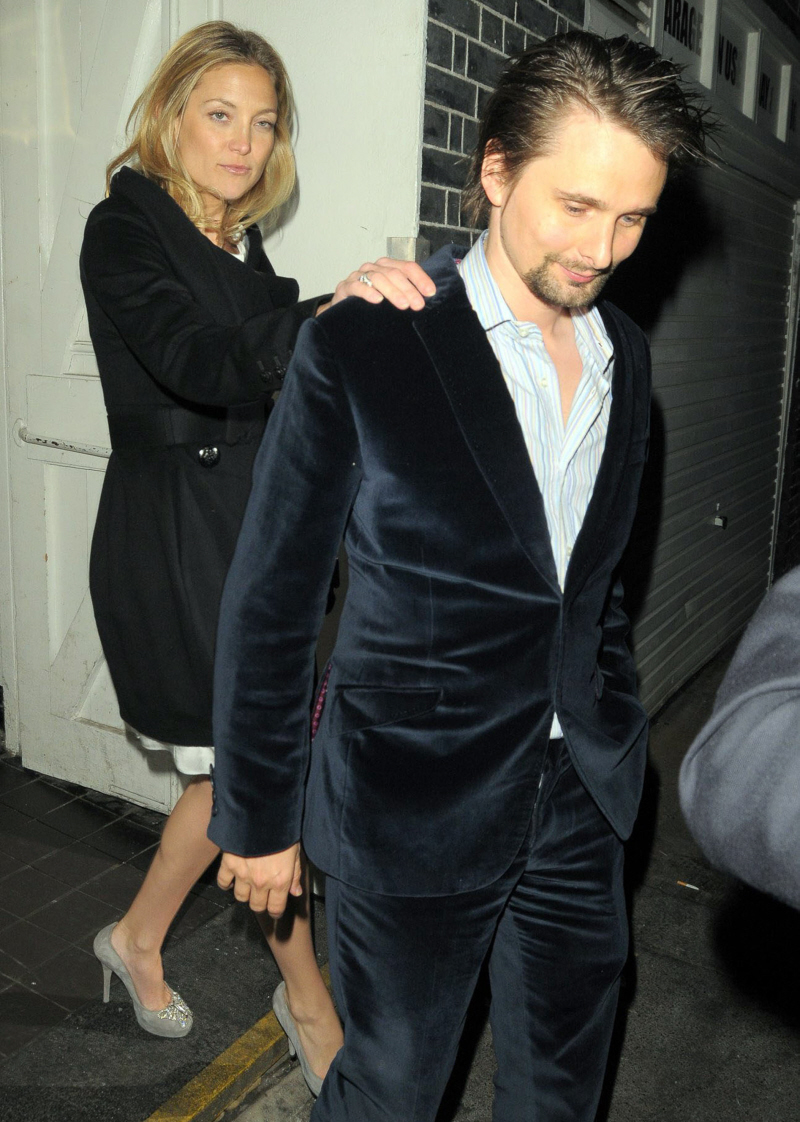 I think I'm the only one around here that actually likes Kate Hudson at this point. I don't think she's a brilliant actress or anything, but she's cute and she's bubbly and I like that she doesn't whine and she never pulls the "Woe Is Me" card. She's the product of Hollywood nepotism, but she's been helped along the way by her positive attitude too. Basically, I'm a Kate Hudson apologist. One of the few. It's actually funny at this point – I used to not care much about Kate or Drew Barrymore, both of them hippie-dippy flower-girl types, but over the past couple of years, both Drew and Kate have done a lot of "growing up" – outside of the spotlight. And now people don't care about them as much. Have you noticed that?
Anyway, that was all my "I bet you don't care about this, but I do" prologue. Several days ago, a new Goldie Hawn interview came out, and Goldie seemed to be saying that Kate Hudson and her current boyfriend/fiancé/baby-daddy Matt Bellamy had gotten married. Goldie said, "My kids are fantastic with their children, they have an amazing parental ethic and I'm very proud of them for that… When my daughter Kate married an English rock star [Matt Bellamy] it didn't worry me; all that matters is that the relationship is a good one." Now, Bellamy totally proposed to Kate when she was knocked up with little Bungham Hawn Bellamy, but since then, we've heard nothing about any wedding plans. So did Goldie let the cat out of the bag? Or was Goldie just drunk/confused?
Did Matt Bellamy finally — and secretly — make an honest woman out of Kate Hudson? Some wondered whether the actress and Muse rocker, 33, had an on-the-downlow wedding after Hudson's famous mom Goldie Hawn gave a confusing interview to British paper Evening Standard.

"When my daughter Kate married an English rock star it didn't worry me," the bubbly actress, 66, says. "All that matters is that the relationship is a good one."

But a source close to Something Borrowed star Hudson tells Us Weekly it's "not true" that Hudson and Bellamy, parents to 8-month-old son Bing, tied the knot in secret. The insider notes that Hawn herself never wed longtime beau Kurt Russell, but frequently refers to him as her "husband" — and seems to have the done the same for her daughter.

Hudson and Bellamy were spotted in Riviera Maya, Mexico over the weekend. Following Hudson's split from Yankees slugger Alex Rodriguez, the couple debuted their romance in late spring 2010; they met years ago in Australia.
[From Us Weekly]
Yeah, I actually buy that argument. Matt is pretty much Kate's husband already, in everything but paperwork. And that is how Goldie thinks, after all. Here's a question, though: who do you think is more ambivalent about making their union official? Do you think Matt is all, "Eh, we don't need a piece of paper, baby"? Or do you think Kate is all, "You already feel like my husband, I don't want to plan some dumb wedding. Arsehole"? I'm thinking Kate is the one who is gun-shy.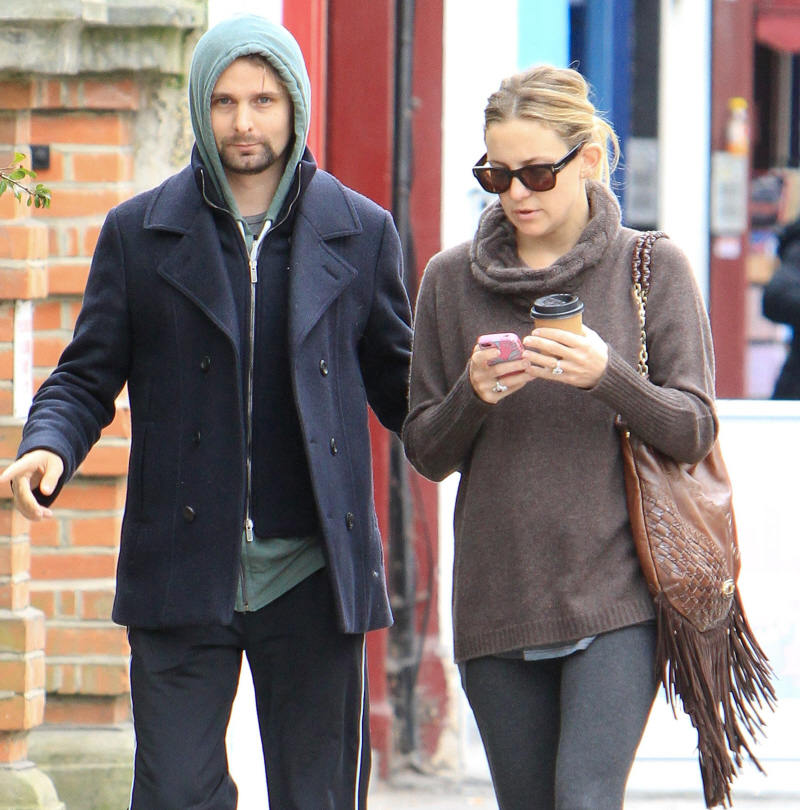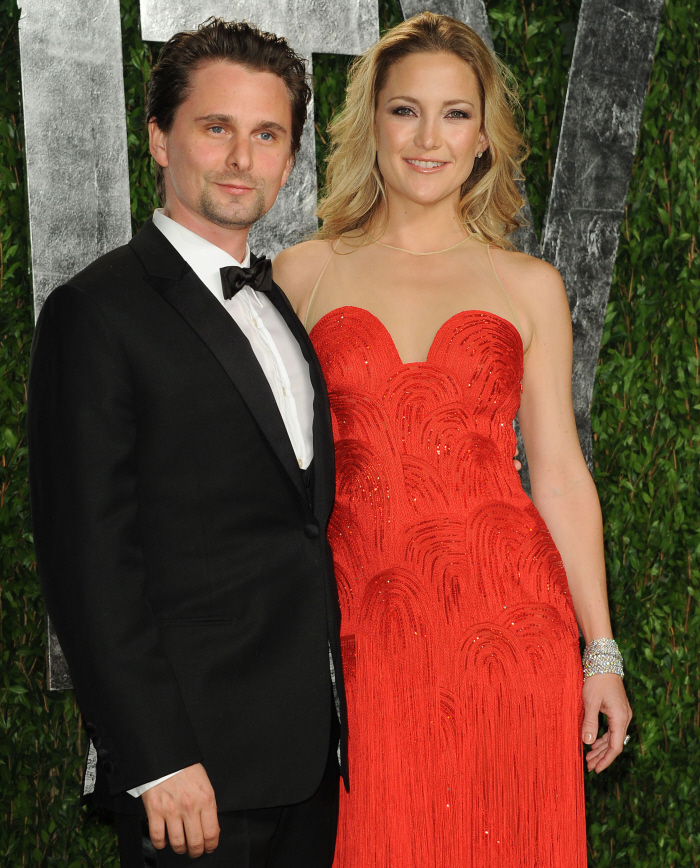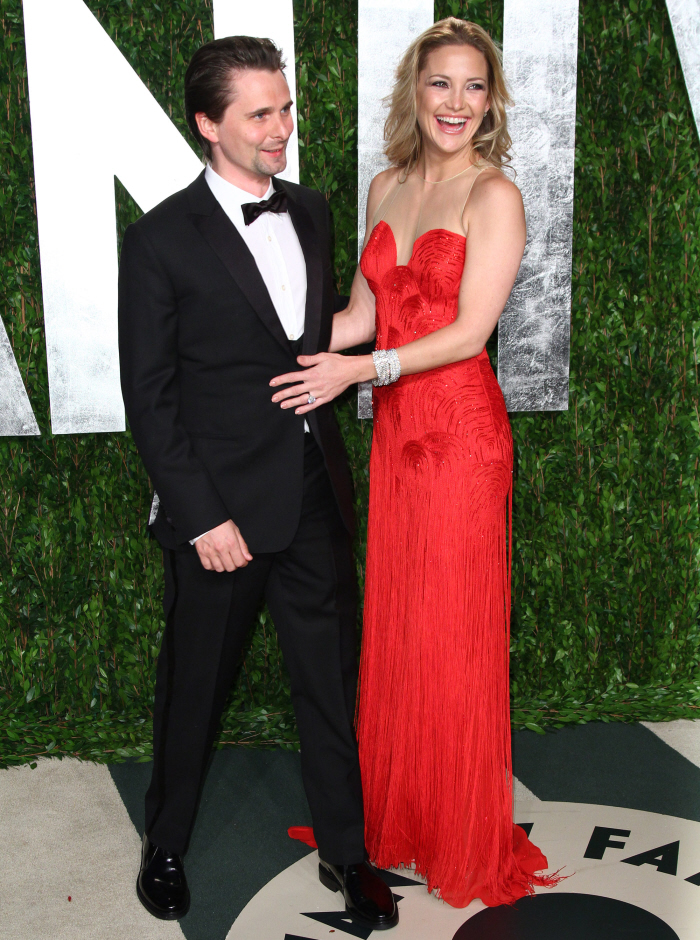 Photos courtesy of WENN, Fame/Flynet.