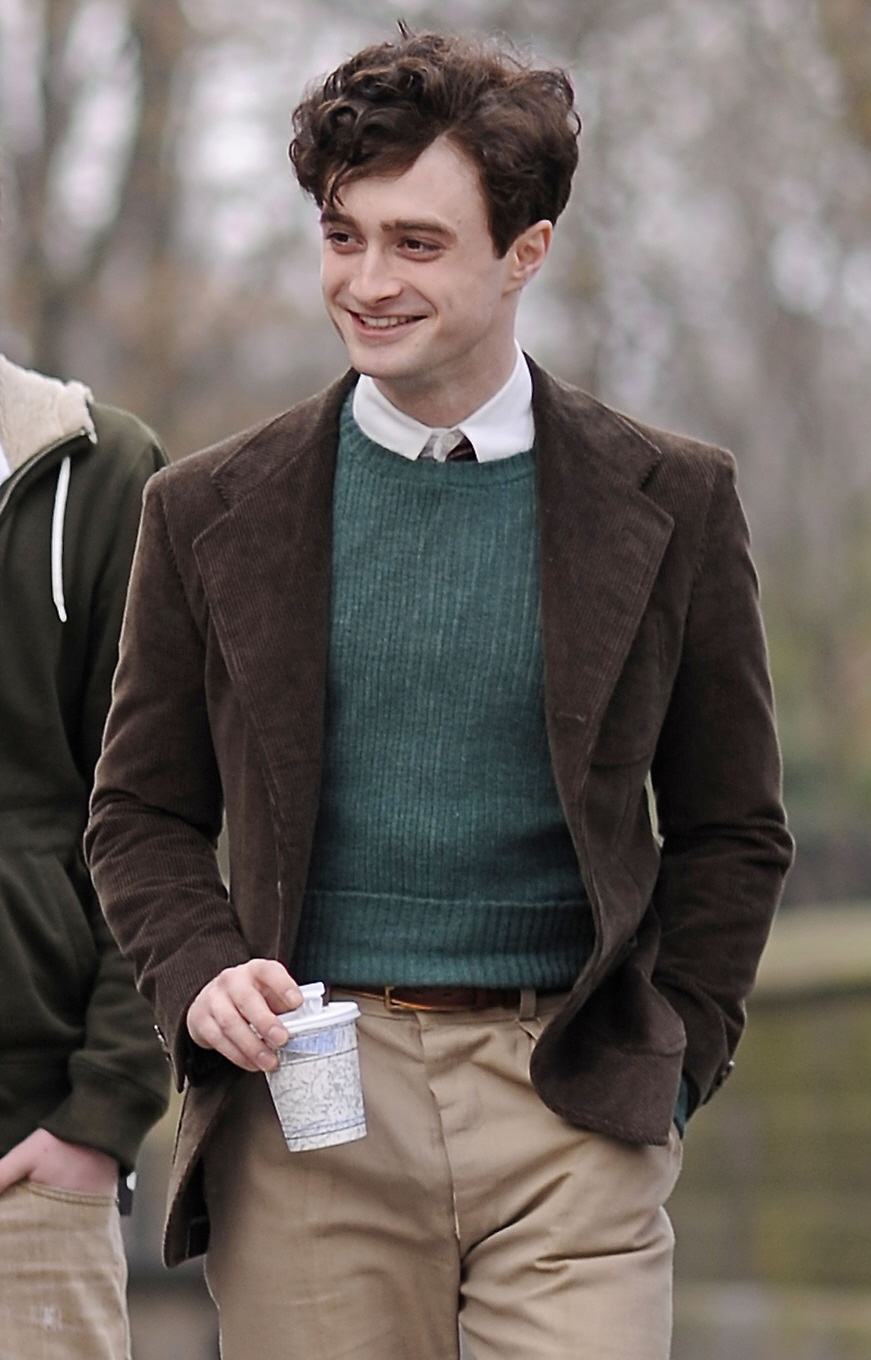 These are some new photos of Daniel Radcliffe in character on the set of his new film, Kill Your Darlings. The film's premise: "A murder in 1944 draws together the great poets of the beat generation: Allen Ginsberg, Jack Kerouac and William Burroughs." DanRad is playing the young Allen Ginsberg, Ben Foster is playing the young William S. Burroughs, and Jack Houston is playing Jack Kerouac. I'm also including a photo of Michael C. Hall in character as David Kammerer, an older man who followed and stalked Lucien Carr (allegedly). When Kammerer came on to Lucien Carr after a night of heavy drinking, Carr stabbed him and pushed his body into the Hudson. That's seriously the plot of the movie! It's about the murder and then Lucien Carr's murder trial. Weird.
Anyway, DanRad is playing Ginsberg. Here's what Ginsberg looked like when he was young: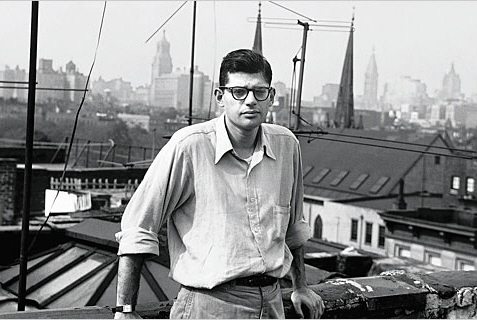 Like a young Jeff Goldblum, basically. And I don't think Ginsberg was as short as DanRad, but there's nothing that can be done about that. So… what are your thoughts on the pale Englishman playing the famous American poet? It's not terrible. DanRad is almost always adorable, and you really have to work to make him look like hell. Add to that the 1940s costumes, and I'd hit it. I'd hit it if DanRad wasn't in character as a gay man, I guess. I guess the better question would be – can Daniel pull off this kind of character? Can he sustain an American accent? Does he have the necessary depth to portray the author of "Howl" (before he wrote "Howl")?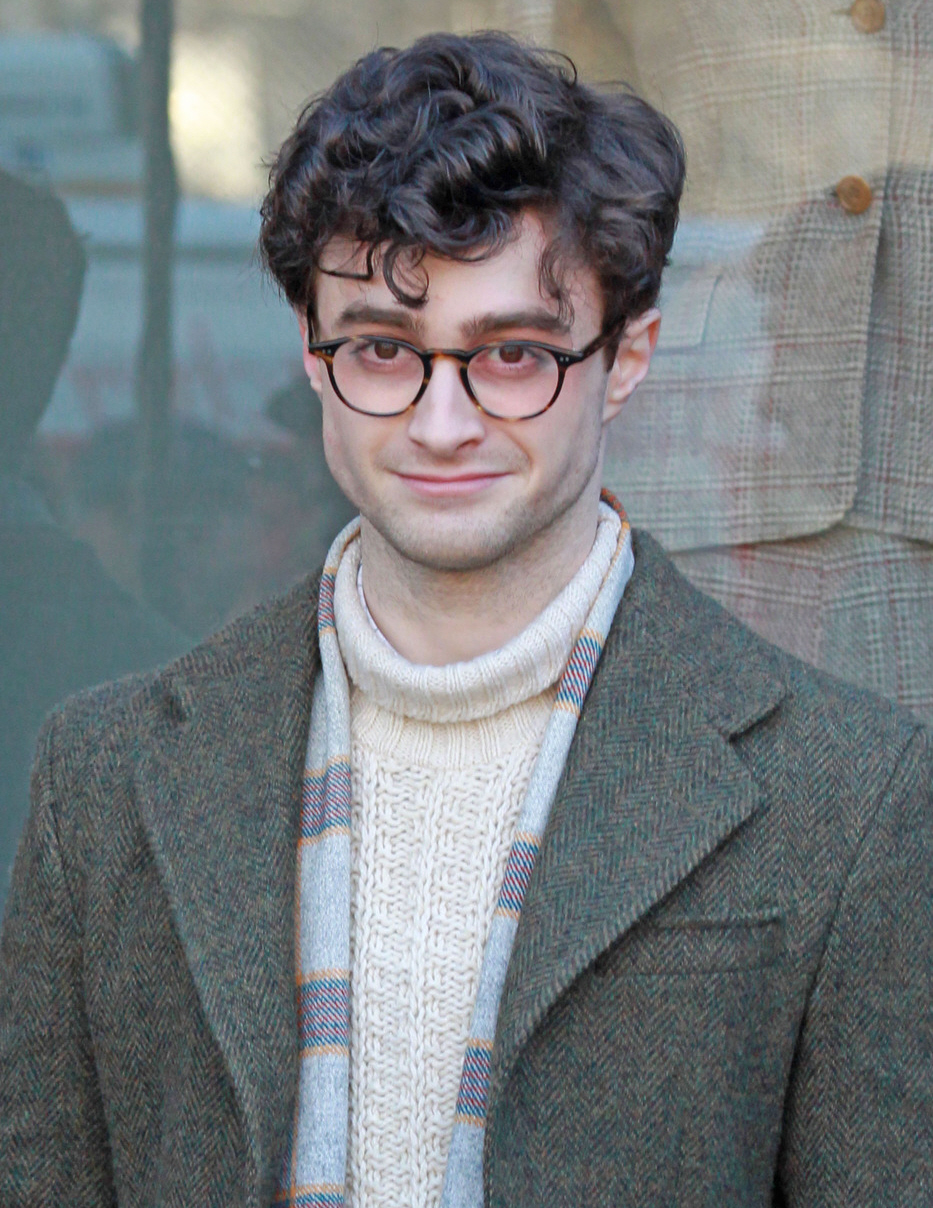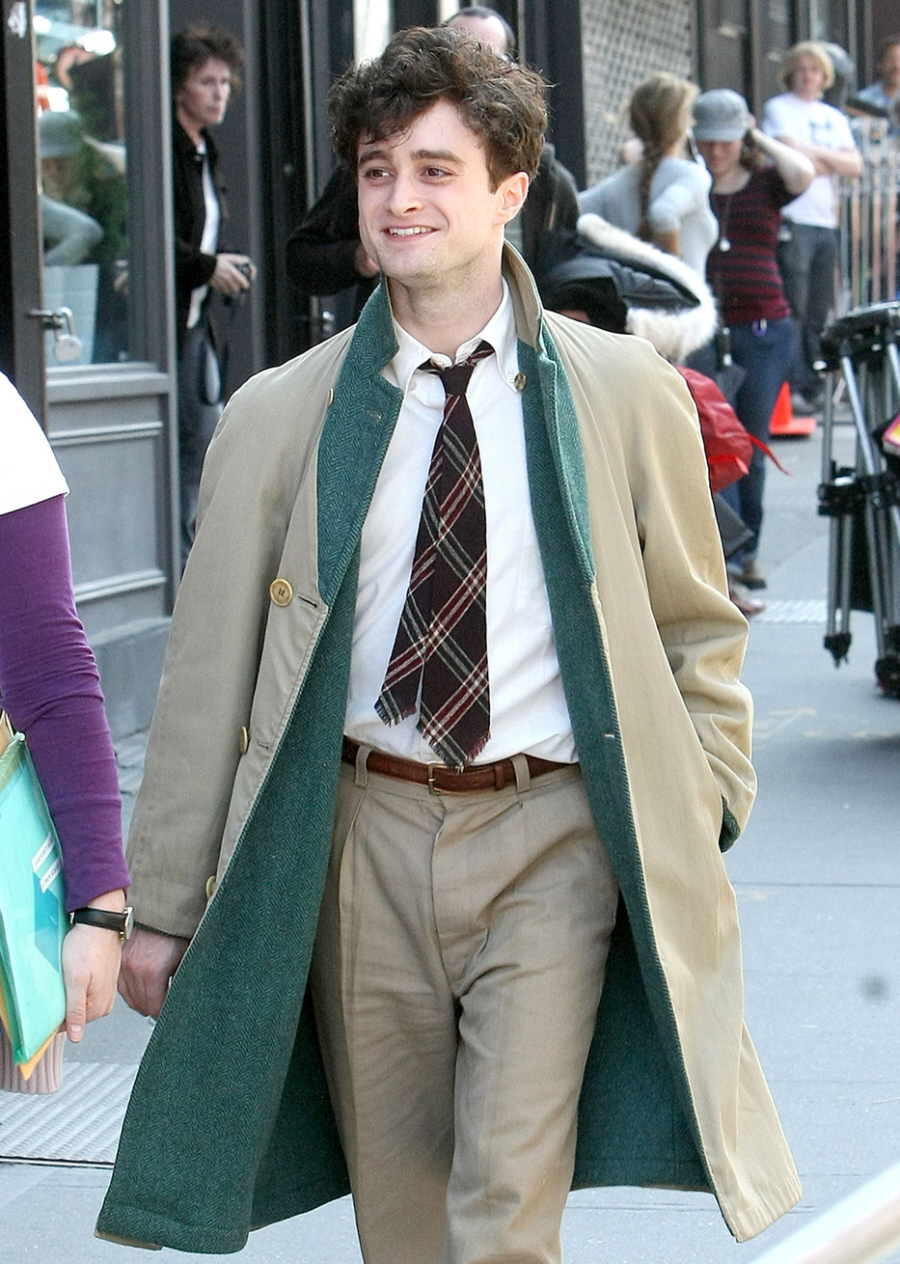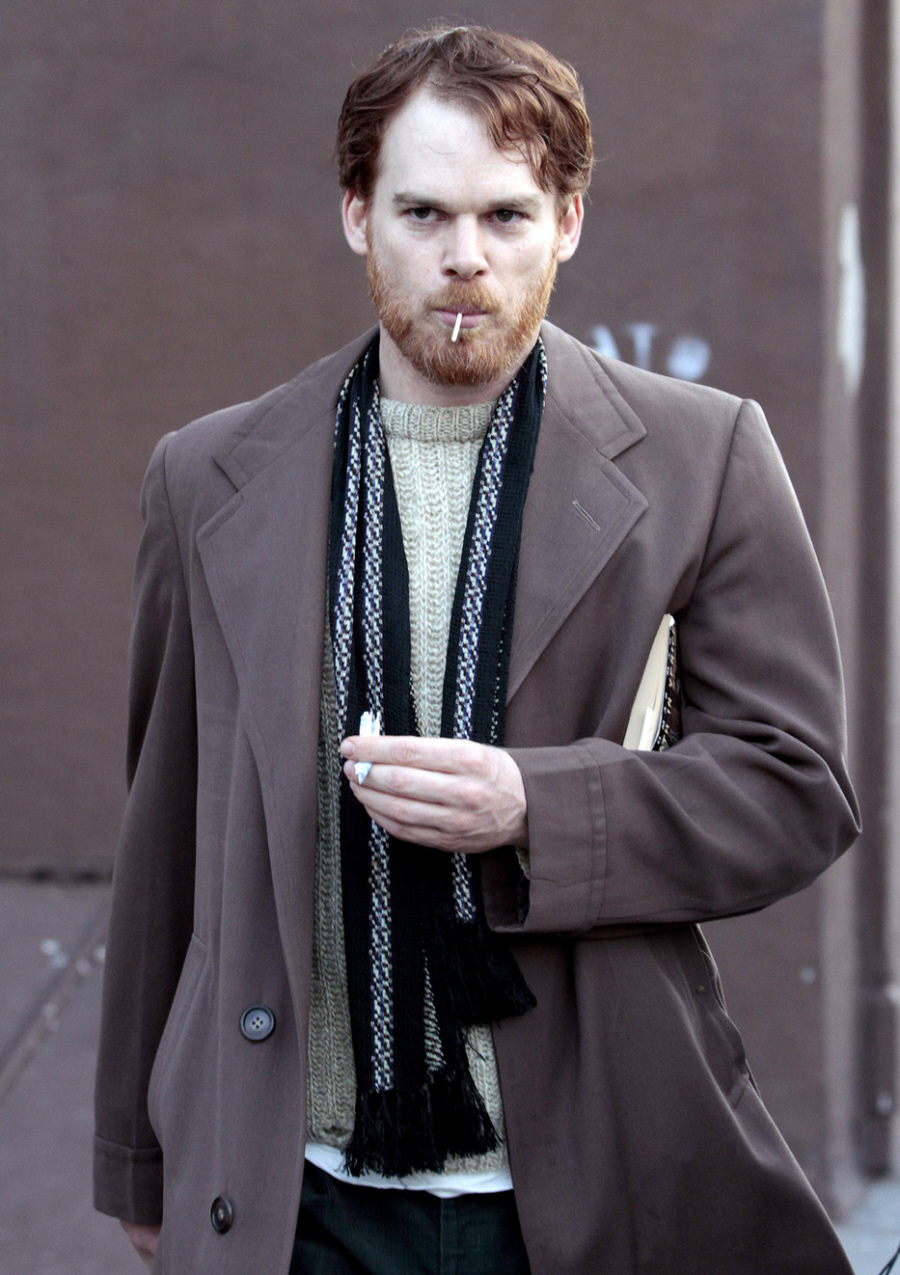 Photos courtesy of Pacific Coast News.