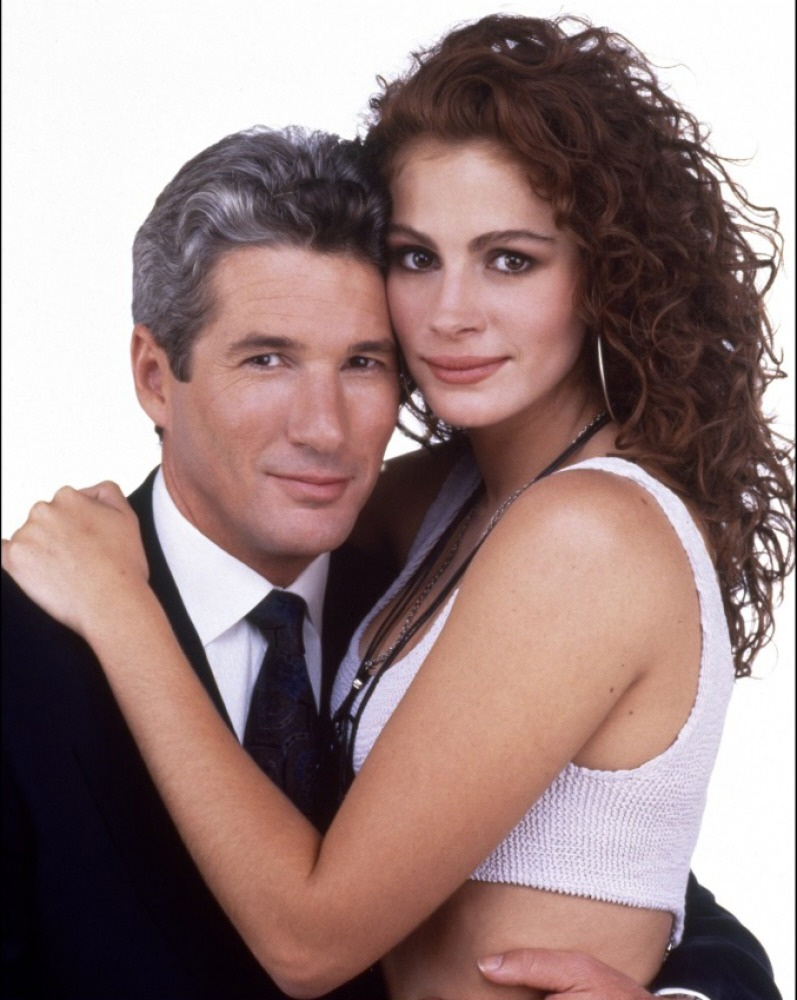 Richard Gere is a Buddhist and a staunch advocate for democracy in Tibet and Burma (Myanmar). He is a serious dude, bordering at times on humorless. But back in day, Richard Gere was hot stuff. He was one of the sexiest men of the 1980s and early 1990s, and he did a slew of movies of varying quality. If asked to list their favorite Richard Gere film, I think most women would probably name Pretty Woman. Right? I would list Chicago (I loved him in that!) and Primal Fear (that movie holds up), but Pretty Woman would make my top three Gere films. I can't help it – whenever it's on TV, I watch it. I had a VHS tape of it, and I don't even know how many times I watched it. It's one of the most well-done romantic-comedies ever, and let's face it: Julia Roberts and Richard Gere were really wonderful together. It's a modern classic. Go ahead and yell at me, but can you really argue that Pretty Woman is – to this day! – not one of the most watchable and entertaining rom-coms ever?
… Well, Richard Gere doesn't think so. It sounds like he kind of hates his most classic film. In a new interview, he even blames the film for glamorizing Wall Street types. Ugh.
He won millions of fans due he role as Edward Lewis in Pretty Woman. But in an astonishing new interview, Richard Gere has blasted the movie, arguably the most famous of his career, labelling it a 'silly romcom'.

The 62-year-old actor added to Australian magazine Woman's Day magazine that he believes his character in the film even helped trigger the worldwide economic meltdown.

Speaking to Woman's Day magazine, he said: 'People ask me about that movie but I've forgotten it. That was a silly romantic comedy.'

He also says the character he played in the movie, Edward Lewis, glorified brash Wall St financiers.

Gere added: 'It made those guys seem dashing, which was wrong. Thankfully, today, we are all more skeptical of those guys.'

In the outspoken interview, Gere also appears to dismiss the relationships he had with the likes of Kim Basinger, Uma Thurman and Priscilla Presley more than 20 years ago.

He said: 'In the 1980s, relationships were all about status.'

But Gere has found true love with Carey Lowell, 51, his partner of 15 years and mother of their 12-year-old son, Homer James.

He said: 'She has given me a very clear conscience of what is right and wrong. I would rather be loved than have money and all that other stuff. I know now that I would rather have something that is true, something that is based on real love.'

Promoting his new movie, the financial drama Arbitrage, he added: 'This is a much more serious move that has some real cause and effect.'
[From The Mail]
Sure, it was "silly". But hearing Gere disparage one of his most celebrated films is like… I don't know… like hearing Jack Lemmon say that Some Like It Hot wasn't any big deal. Or hearing Ralph Fiennes say The English Patient was just some dumb World War II movie. Why can't Gere just let his fans have their little joys? And if Gere really feels that way, I hope he didn't keep the paychecks he got for Pretty Woman… and Runaway Bride… and all of the other "silly" movies he was somehow forced to do.
Oh, and it never occurred to me that Pretty Woman might glorify Wall Streeters. I think Pretty Woman stands up because it was one of the few films that explores businessmen's fascination with hookers.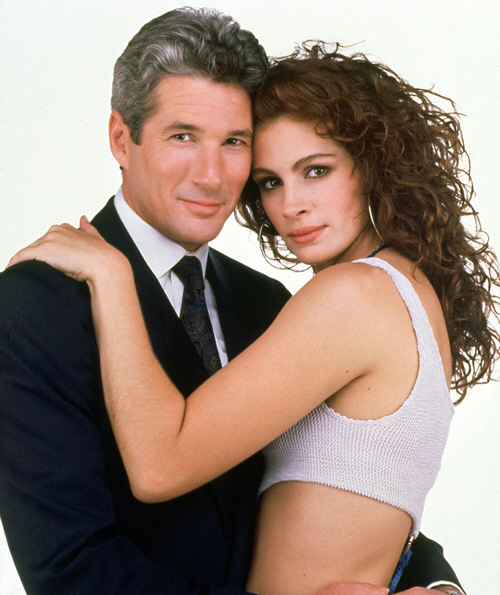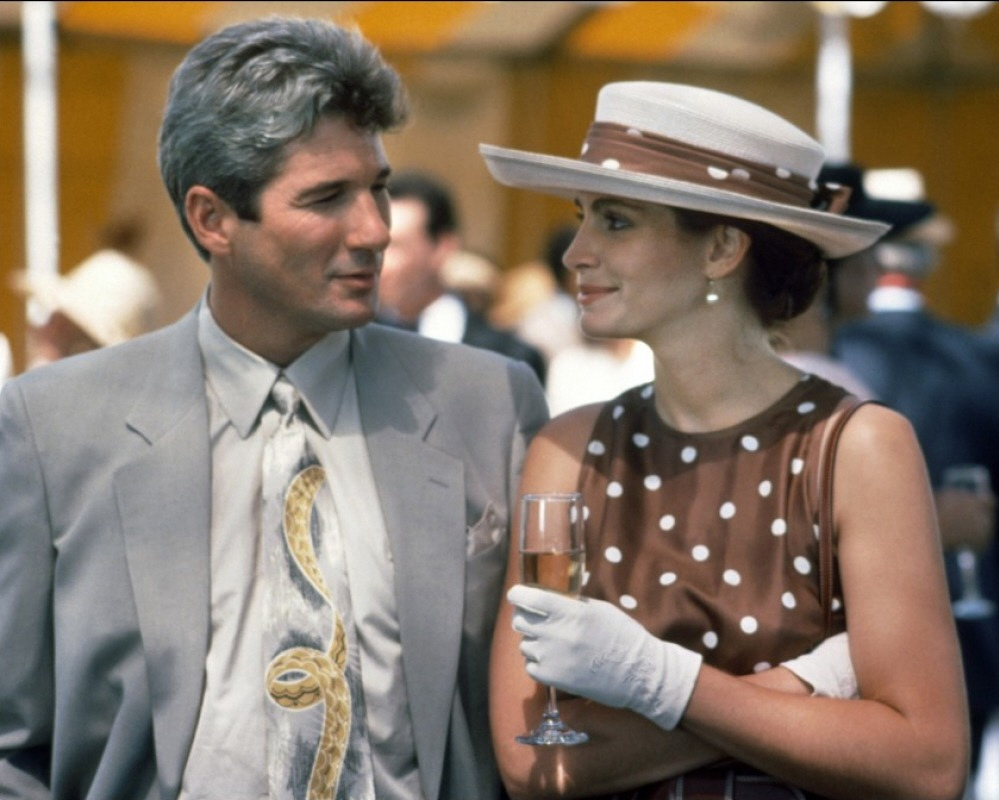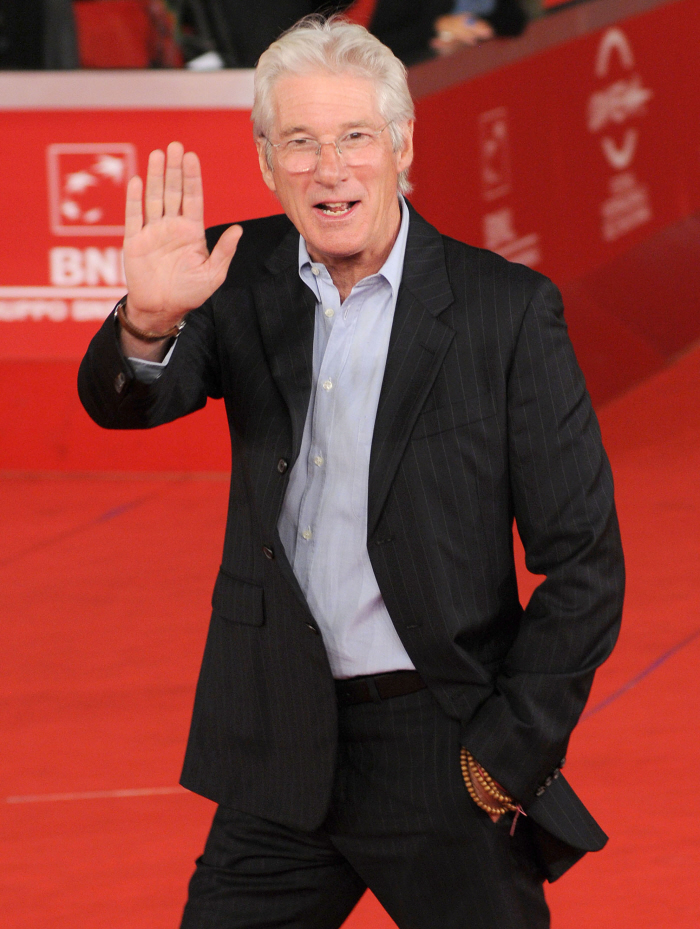 Archive images from 'Pretty Woman' – additional pic by WENN.