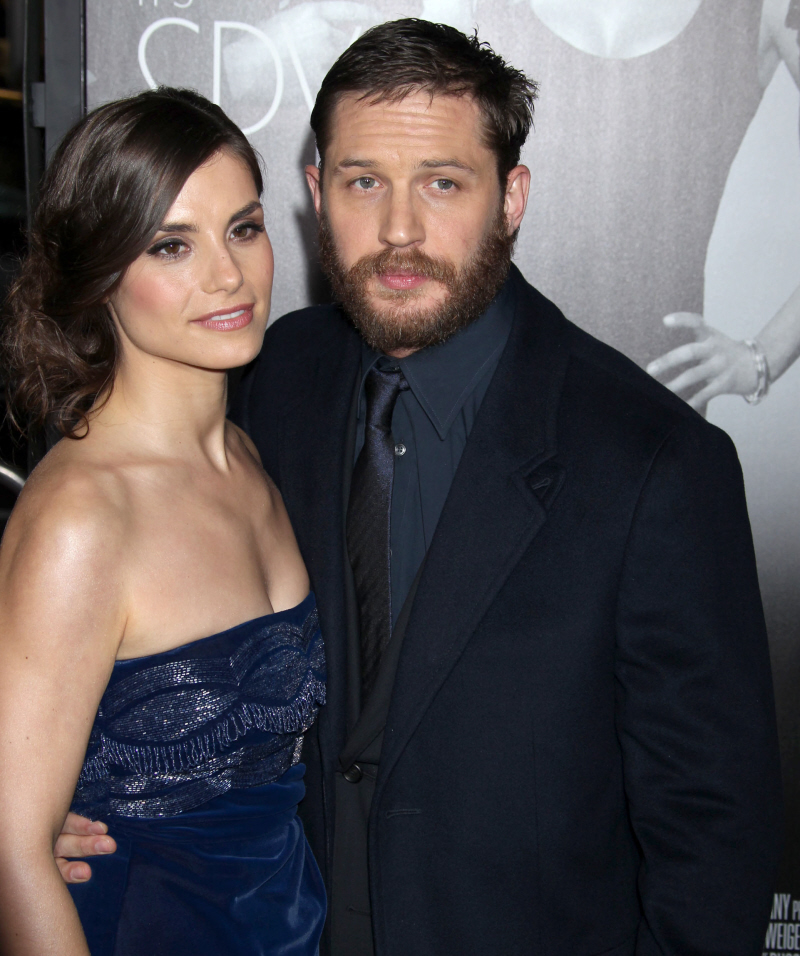 Back in 2011, Tom Hardy and his fiancée Charlotte Riley seemed to call off their engagement. The breakup came at an odd time for Hardy. He was riding high after the success of Inception, he was getting cast in films all over the place, and he was probably fending off eager girls everywhere he went. One of those eager girls was Lindsay Lohan, of course. She allegedly told friends (and tabloids) that Tom was her "sober mentor" AND that he came to visit her in rehab AND that they were boning. Shortly after the Cracken crashed the party, Tom and Charlotte's engagement was called off.
Skip ahead to January of this year, and Charlotte and Tom seemed like they were back "on" after less than a year apart. Charlotte was Tom's date at one of the premieres for This Means War, but since that photo-op, I haven't seen them together. When Tom was out and about last week at The Prince's Trust Awards, Charlotte was not with him. But she was on his mind! The Telegraph's gossip guy, Mandrake, got Tom to talk about their wedding plans:
Tom Hardy's engagement to the actress Charlotte Riley could prove a long one. The public school-educated star of This Means War claims that Riley, 30, is keeping him on tenterhooks.

"You'd have to ask Charlotte when we're getting married," Hardy, 34, tells Mandrake at the Prince's Trust Celebrate Success Awards, at the Odeon Leicester Square in London. "She's a difficult woman to pin down, as she's always so busy with work."

The couple met while they were playing Cathy and Heathcliff in an ITV adaptation of Wuthering Heights in 2009.
[From The Telegraph]
Sigh… can you imagine being that position? The position of Tom Hardy trying to "pin you down"? That sounds like the beginning of some fan fiction I will contemplate writing a bit later on. So, Tom's fiancée isn't in a rush to lock it down. Maybe she has second thoughts? Maybe the sex is so amazing, she can't think past the dong? I don't know.
Incidentally, I was reading this interview that Tom did with The National UK – you can read the full thing here. He's talking about his wild past and all that, but here's the interesting part, where he discusses his past relationships: "I was a serial boyfriend… I've never been on my own. I'm an only child and I can't live without company, but going out with me and being my partner is a struggle because I demand a lot of attention and I'm quite needy… I'll do anything I have to do to clean up my act and be a better father and a better husband and boyfriend. That sounds really worthy, doesn't it? But I have to do it." Um… I know I should be reading the blaring "OMG STOP!!!" alarm that his words really mean, but all I can think about is how hot it would be to have Tom Hardy demanding my attention. Seriously, though – the whole thing about not being able to be alone, being needy – that's his pickup line. If a guy said that to me in a bar, I would be more likely to go home with him.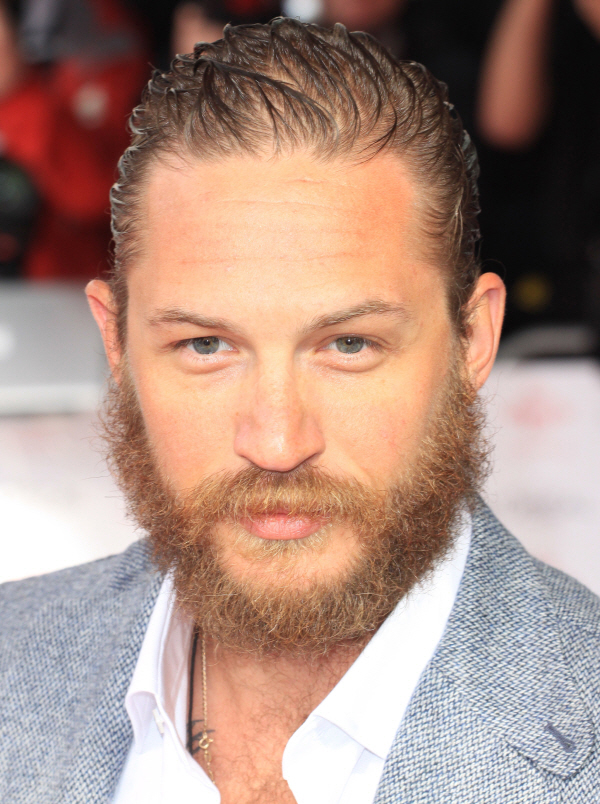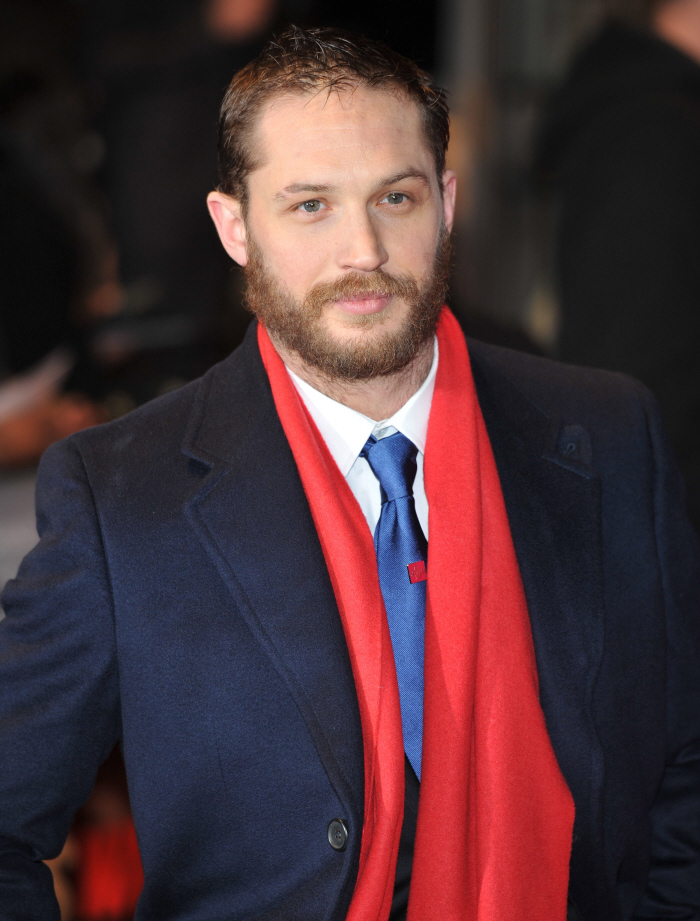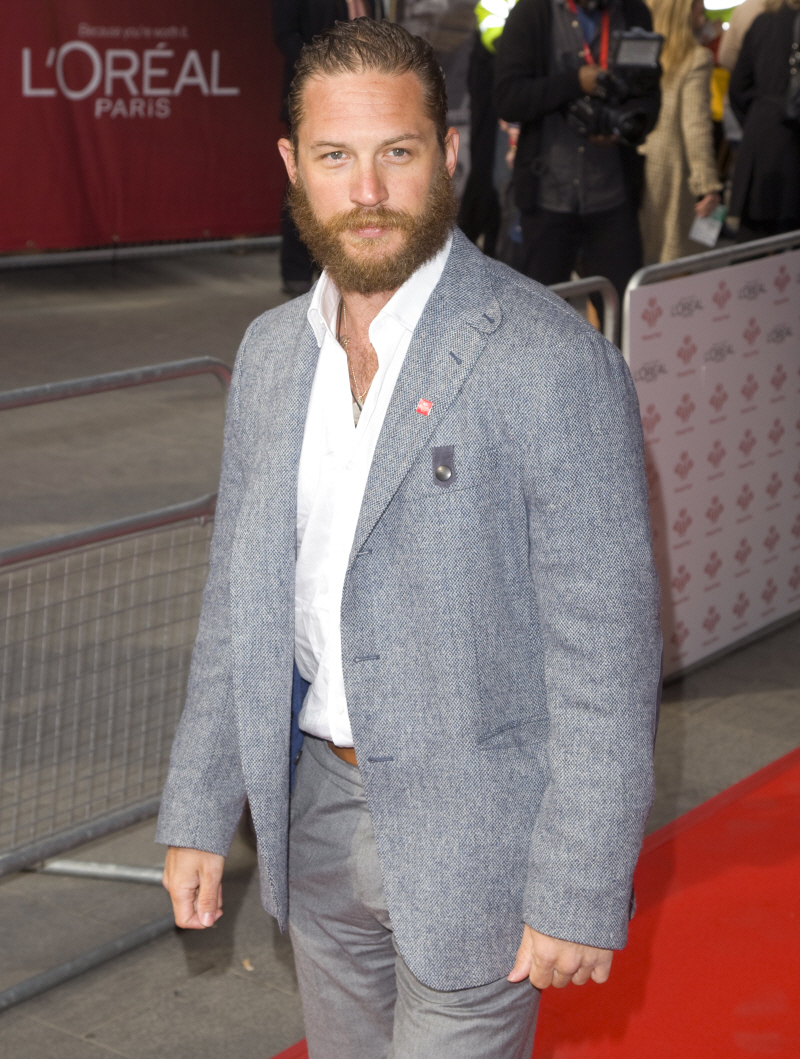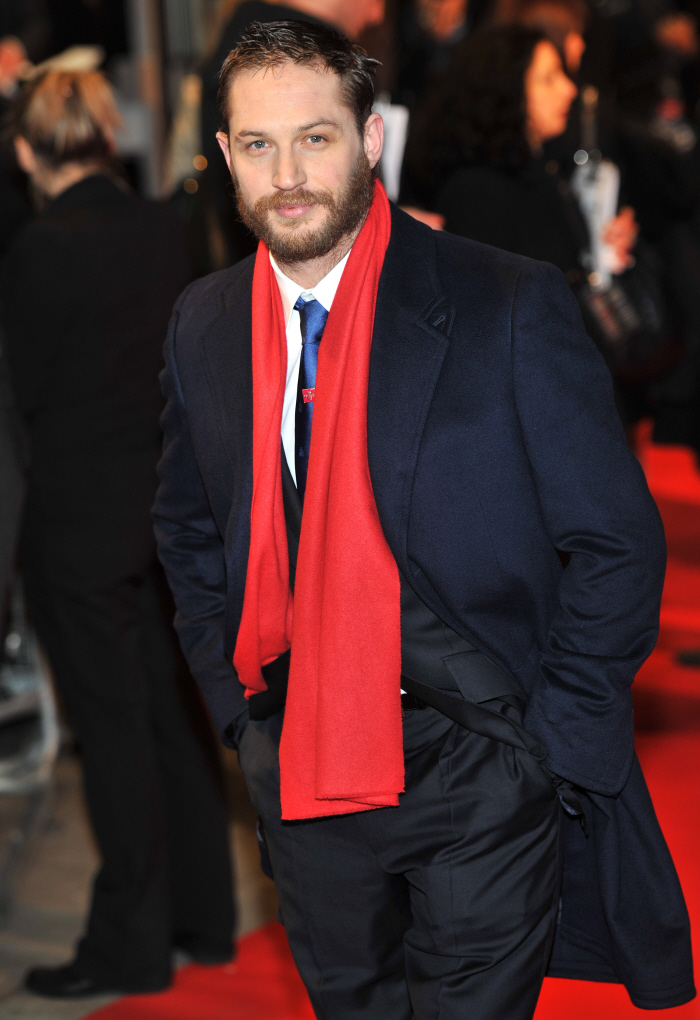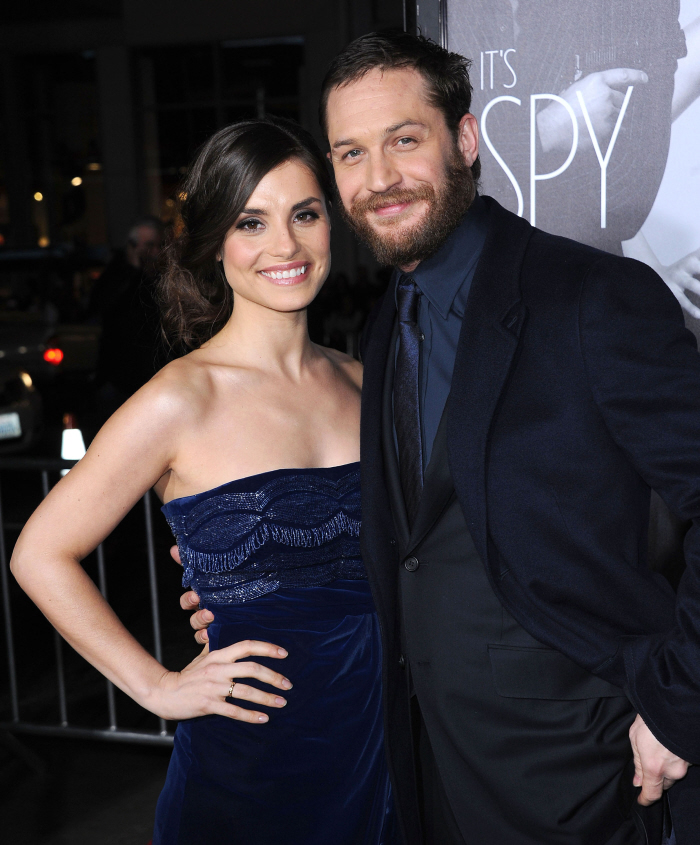 Photos courtesy of WENN and Fame/Flynet.