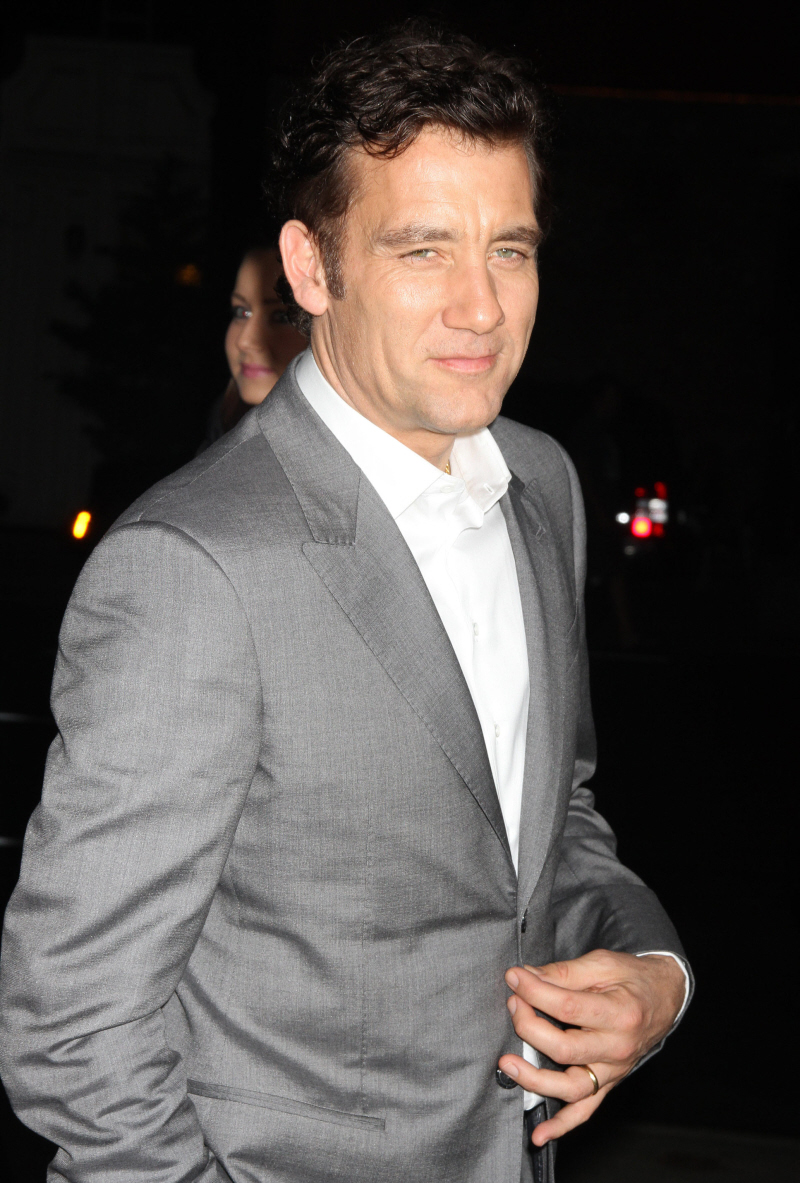 Starz has been playing Elizabeth: The Golden Age a lot recently, and I get sucked into it every time. Sure, there's my beloved Cate Blanchett, and yes, there's so much costume pr0n. But really, I'm just watching it for Clive Owen as Sir Walter Raleigh. He's so sexy in that movie! I mean, they build him up to be an over-the-top romantic hero, but it's just… his voice. His presence. GAH!! I shall never quit The Clive.
Anyway, these are new photos of Clive in NYC last night, at a screening of his horror film, Intruders. Yes, he's getting a bit jowly, maybe a bit paunchy. He's 47 years old! That's three years younger than George Clooney. And one year younger than Brad Pitt. So… I didn't really feel like doing a "From the Desk of Clive Owen" because I'm just not feeling it this morning. Do I still love Clive? Of course. Would I still hit it? YES. But Clive needs to write me something especially dirty. Here's the trailer for Intruders:
And in case you want to hear Clive's lovely voice, here's an interview Clive did with CBS This Morning yesterday… he talks a lot about playing Hemingway and a little bit about his daughters.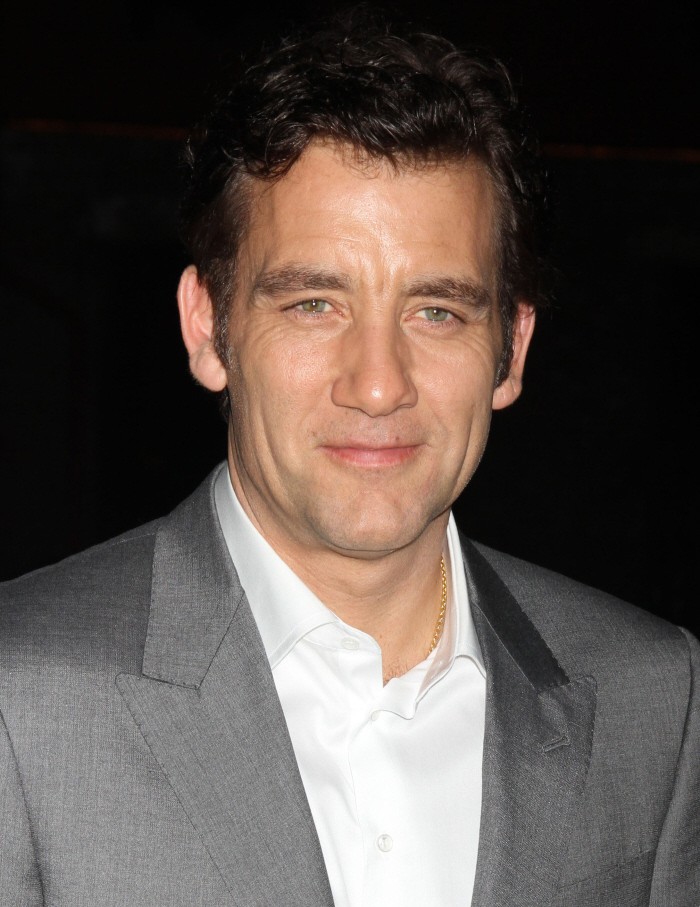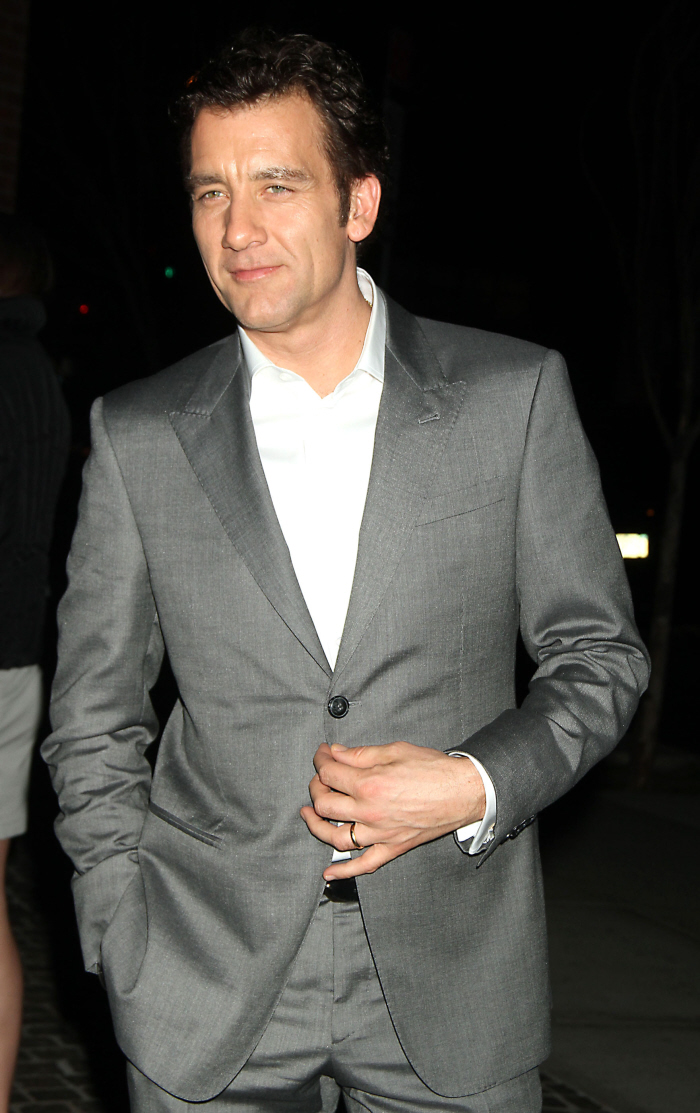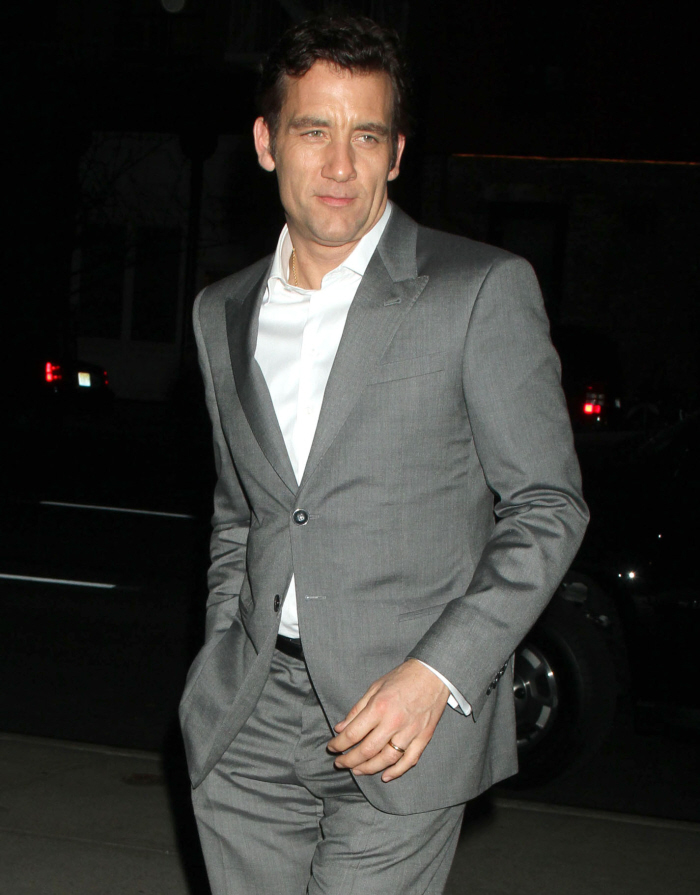 Photos courtesy of Fame/Flynet and WENN.