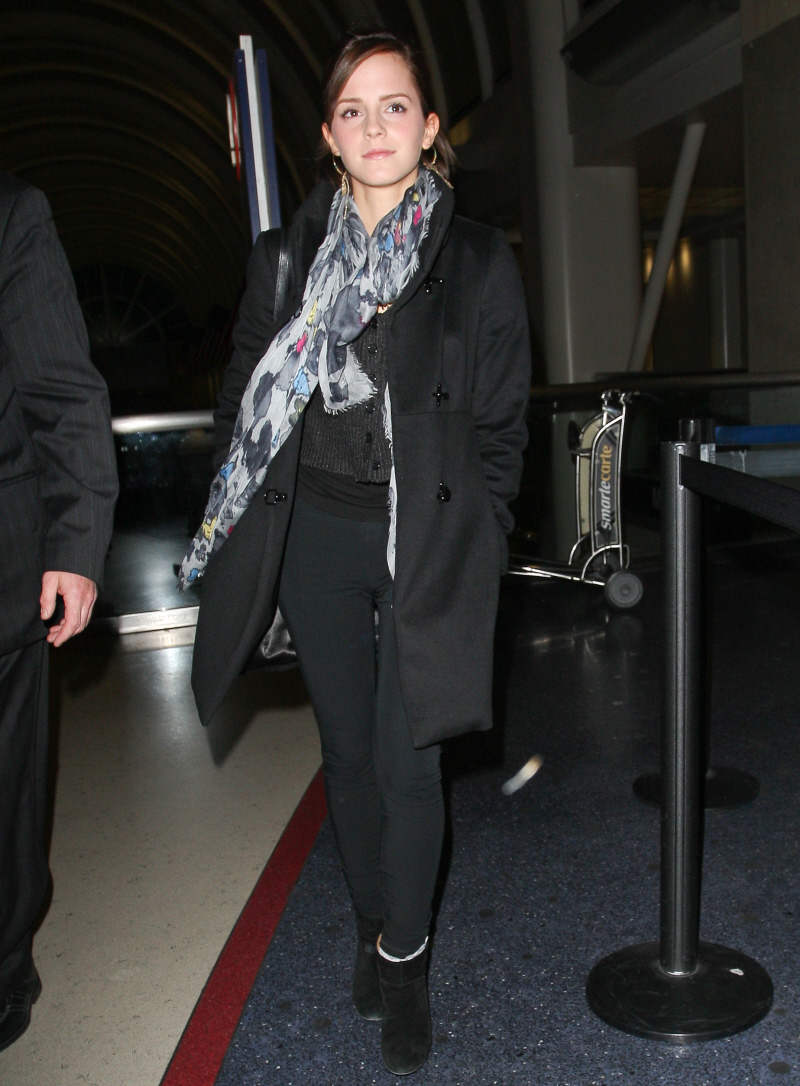 Last year, I was increasingly disturbed by Emma Watson's ever-changing story about her university studies. I was yelled at, often and vigorously, but I still think my point stands: Emma took time off from Brown University because she wanted to work, model and party. It's not against the law – it's her choice. But don't ask me to buy an image of Emma as some Natalie Portman-type who is studious and intellectually industrious. I had to eat some of my criticisms of Emma when she did end up "transferring" from Brown to Oxford last fall. I had hoped that this would be the end of the whole "Is she a young woman who prioritizes her education, or is she just interested in working?" debate. Except the transfer didn't last long – these are photos of Emma arriving in LA a few days ago, where she has just started work on Sofia Coppola's The Bling Ring:
Emma Watson has been lined up to star in Sofia Coppola's new film The Bling Ring.
Variety said that Sofia would write and direct the movie, the true story of a group of teenagers who commit a string of celebrity burglaries.

"I'm excited about the young cast we're assembling and I'm looking forward to shooting on location here in Los Angeles," the Lost In Translation and Marie Antoinette director said.

Harry Potter star Emma last year started her first term at Oxford University, after quitting America's Brown University.

She recently starred in My Week With Marilyn and is set to appear with Paul Rudd in Perks Of Being A Wallflower.

The actress will be following in the footsteps of Scarlett Johansson in Lost In Translation and Somewhere's Elle Fanning, who broke into more adult material with Coppola films.
[From The Press Association]
The opportunity for a young actress to work with Sofia Coppola… well, I understand Emma's choice. Totally. When that call comes in, you take it. But I fear we'll be seeing another round of interviews from Emma about how she's just too much of a perfectionist to go to school AND work. Maybe Emma will go back to school after this. Or maybe she'll just stop trying to make everything work perfectly.
You can see some photos of Emma in character in Calabasas here. Sofia gave Emma long extensions. Is Emma playing the main girl in The Bling Ring, the ringleader? Because from what I remember of that girl, she looked really, really trashy and very "LA". Emma needs a fake-tan, more makeup and some glitter or something.
UPDATE: Thanks to the people pointing out that Oxford has a different semester-schedule than American universities. Maybe Emma is on a break right now, and I believe that she's "deferring" her next semester too. But that's what she said about Brown University too, and that ended up being months until she finally transferred to Oxford.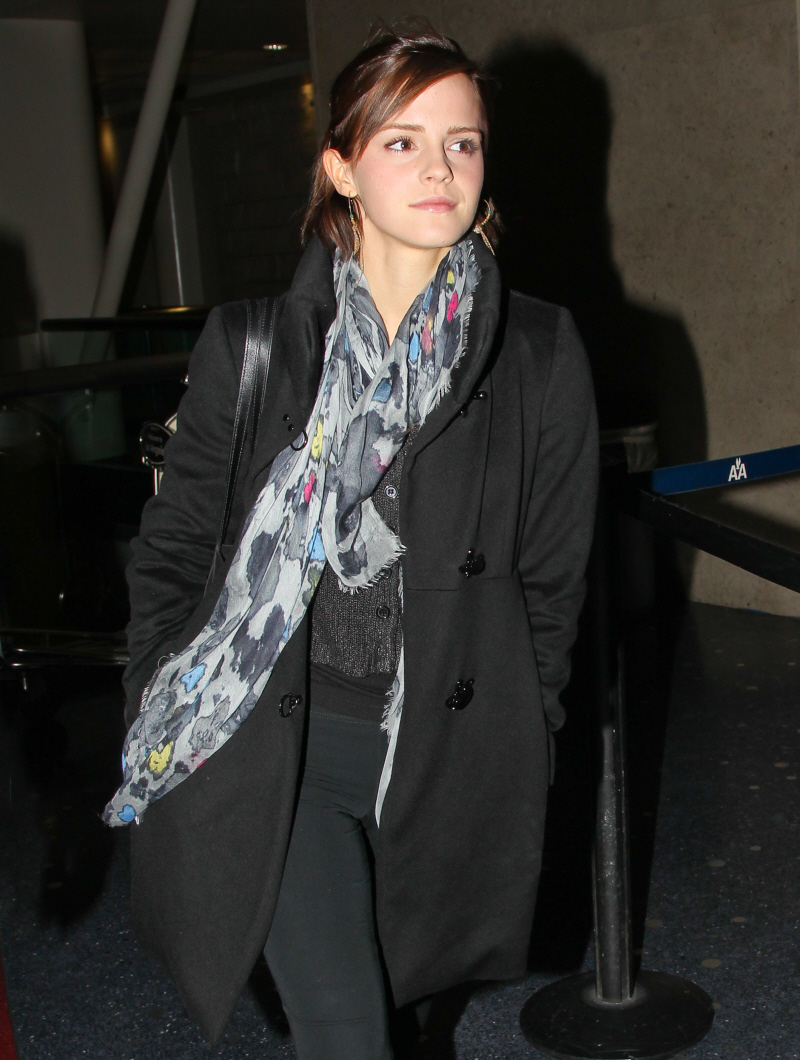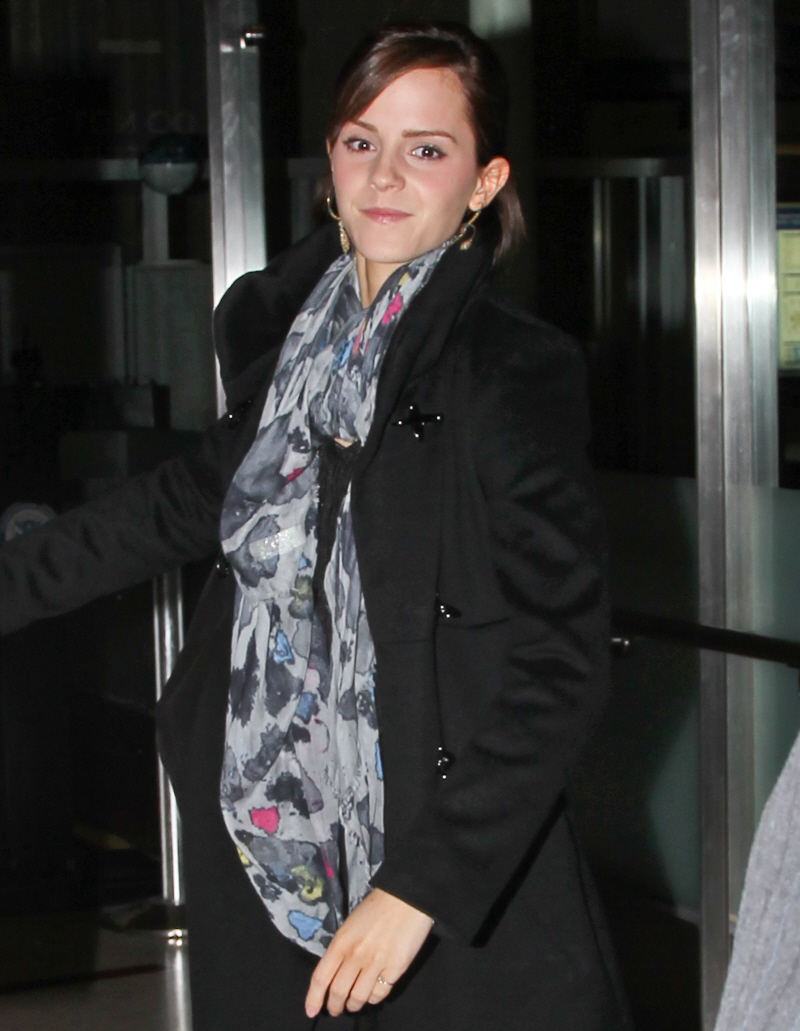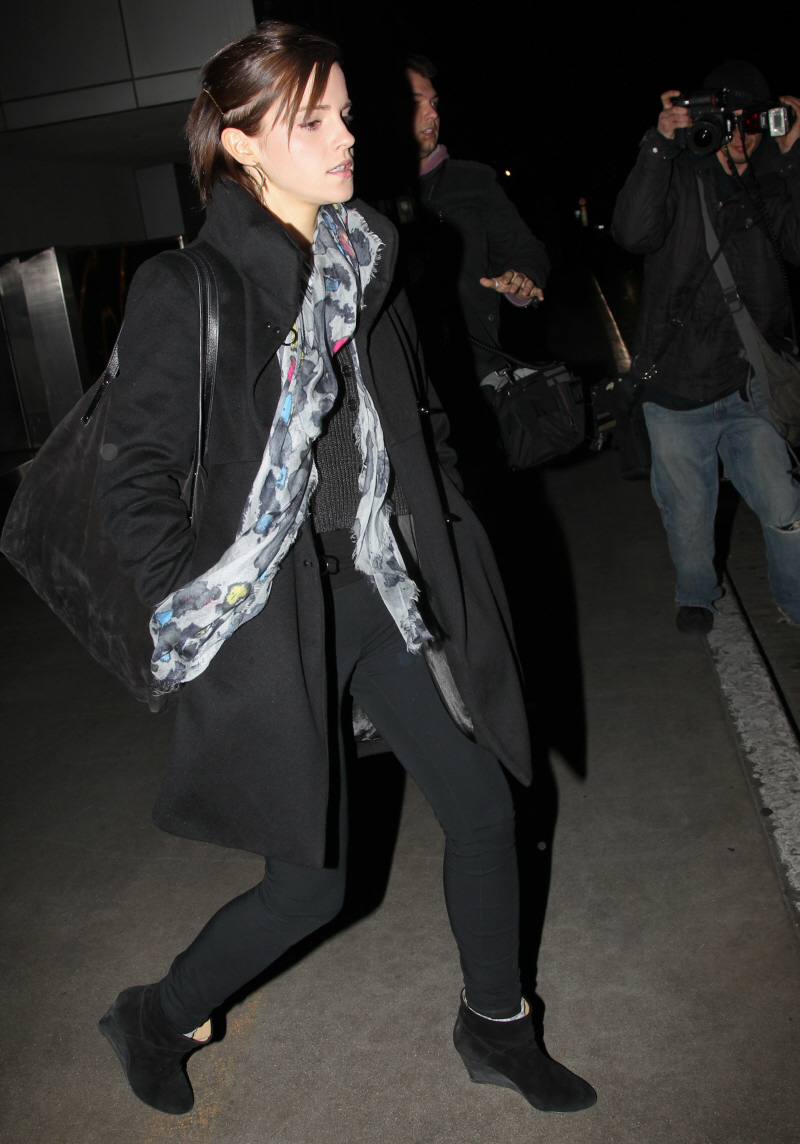 Photos courtesy of Fame/Flynet.