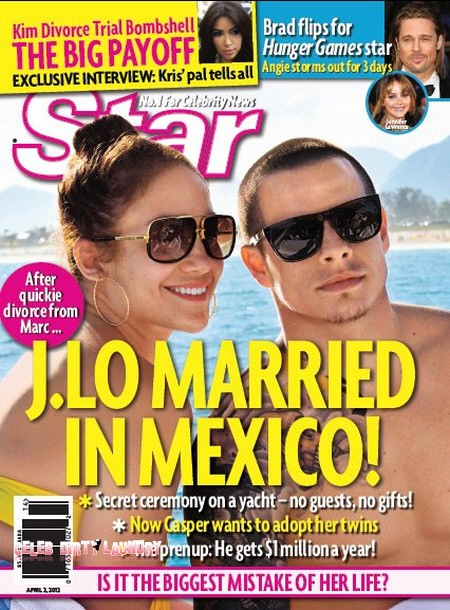 I know. The tabloids are always full of speculation about Jennifer Lopez and her facially-challenged boy-toy Casper Smart. Some say that Jennifer thinks Casper is "the one" and that her kids already call him "Papi". Some say that Jennifer is self-aware enough to NOT marry this one. But after Jennifer gushed about Casper in her Vogue Mag interview… I'm more inclined to think she might end up married to this one. It was looking iffy there for a moment, especially since Casper didn't get to be J.Lo's plus-one at the Oscars. But I think Star Magazine is on to something:
J.Lo is planning a small, intimate yacht wedding in Mexico with much younger man Casper Smart! It's only been eight months since her split with Marc Anthony, but Jennifer Lopez, 42, is wasting no time to become a bride again for the fourth time, reports Star.

"Everyone in Jennifer's inner circle thinks she's lost her mind," a source says. "Her mom, Guadalupe, flat out told her that marrying Casper will be the biggest mistake of her life!"

But Jen is determined to wed Casper, 24. Wedding plans are already underway, and even designer Roberto Cavalli tweeted he's prepping for the big day.

"Today, Jennifer Lopez. Call me…She ask me. To create a special dress. For her next wedding!" he wrote on March 12. (Although his rep later claimed that someone hacked into his account and tweeted the statement, there were no other impostor tweets from the alleged hacker.)

Reportedly, J.Lo and Casper were vacationing in Acapulco when they decided to tell their family their decision to tie the knot.

"Jennifer called her mom, sister and a few trusted friends from Acapulco…She said that she and Casper decided to get married in Mexico. Her mom…thought they had eloped, but Jen just laughed and said it was only a matter of time."

But her family wasn't happy with the announcement, believing Casper to be a golddigger.

Thankfully, Jen is already in the works of putting together a prenup that stipulates she'll "only" be paying Casper a cool million per year for the next 10 years.

"Jennifer's gut is telling her that Casper is marriage material," a source reveals. "And there's no talking her out of something once she sets her mind on it."
[From Hollywood Life]
Can we talk about how funny this line is – "Jennifer's gut is telling her that Casper is marriage material"? Like, Jennifer is known for having a really "gut"-detector or something. Like she hasn't already been through three marriages and she's the wisest woman ever, and we should all respect her infatuation with a 24-year-old backup dancer. But yes… that Cavalli tweet really was sketchy, and God knows, Casper doesn't seem eager to move on. They'll totally get married.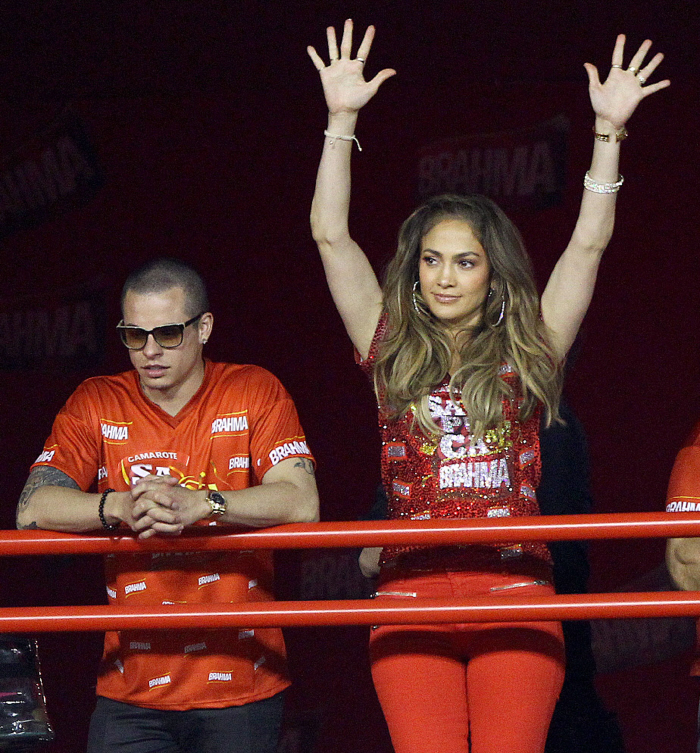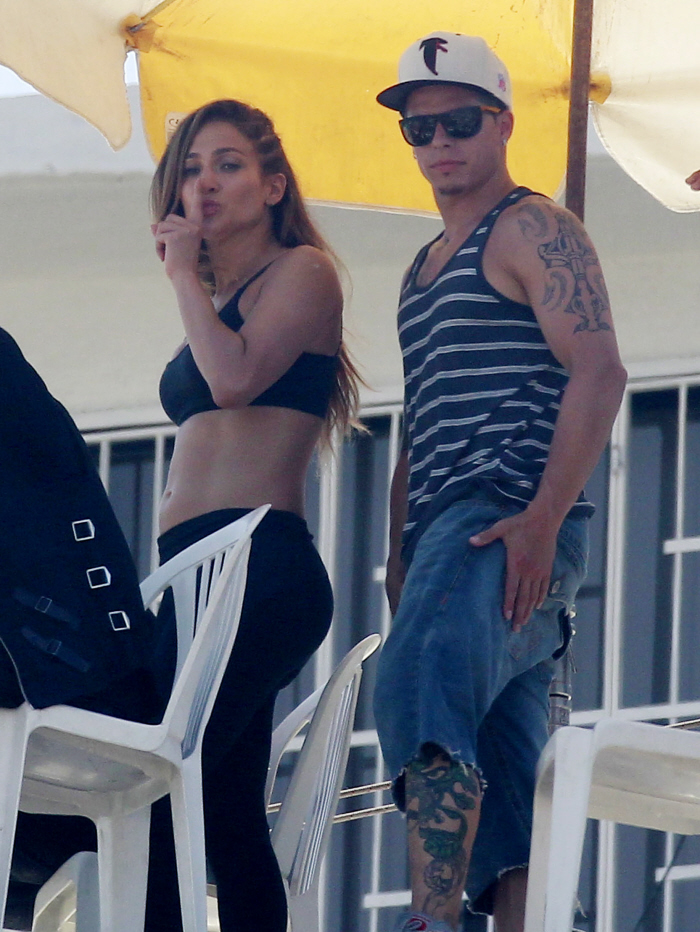 Photos courtesy of Fame, WENN, Star cover courtesy of Celebrity Dirty Laundry.