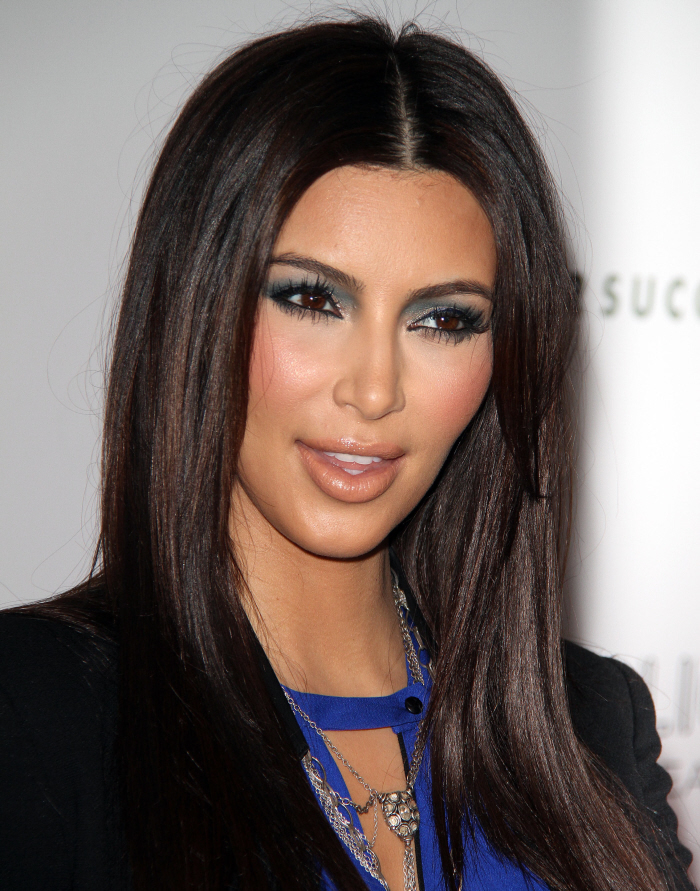 These are photos of Kim Kardashian at the launch of her new fragrance, True Reflection, last night in Hollywood. Unfortunately for all involved, Kim's Kat-face was not the biggest story. While she was talking to media outlets on the carpet, Kim was assaulted! She was flour-bombed, to be specific. I didn't know "flour-bombing" was a thing – I've seen and enjoyed when gay activists "glitter-bomb" anti-human-rights politicians, but why "flour-bomb" a cat-faced reality star?
An unnamed woman "dumped a bag of flour" on Kim's head, and it got all in Kim's hair and clothes (and the red carpet). The woman was taken into custody by the LA County Sheriff's Department under a charge of "non-criminal battery" although Kim later declined to press charges (or seek any medical treatment, ha). Kim temporarily left the red carpet, got cleaned up in her hotel room, then returned looking much the same. Kim told E! News, "That probably is the craziest, unexpected, weird thing that ever happened to me… Like I said to my makeup artist, I wanted more powder and that's a whole lot of translucent powder right there." Here's some video, but the angle isn't great:
Oh, it just occurred to me: do you think this could be some kind of PETA thing? But PETA is big on red paint, and they usually only do it when the celebrity is wearing fur at the time. Kim wears fur sometimes, but she wasn't last night. She was wearing leather, though. Hmm…
Anyway, in our post-9/11 world, please don't throw white powder on people. If you want to glitter-bomb an anti-gay politician, I'll cosign that. But flour-bombing a cat-faced reality star? Meh.
UPDATE: According to E! News's witnesses, the flour-bomber mumbled something about fur. So it probably was some kind of PETA thing. You'd think they would have claimed it by now, though.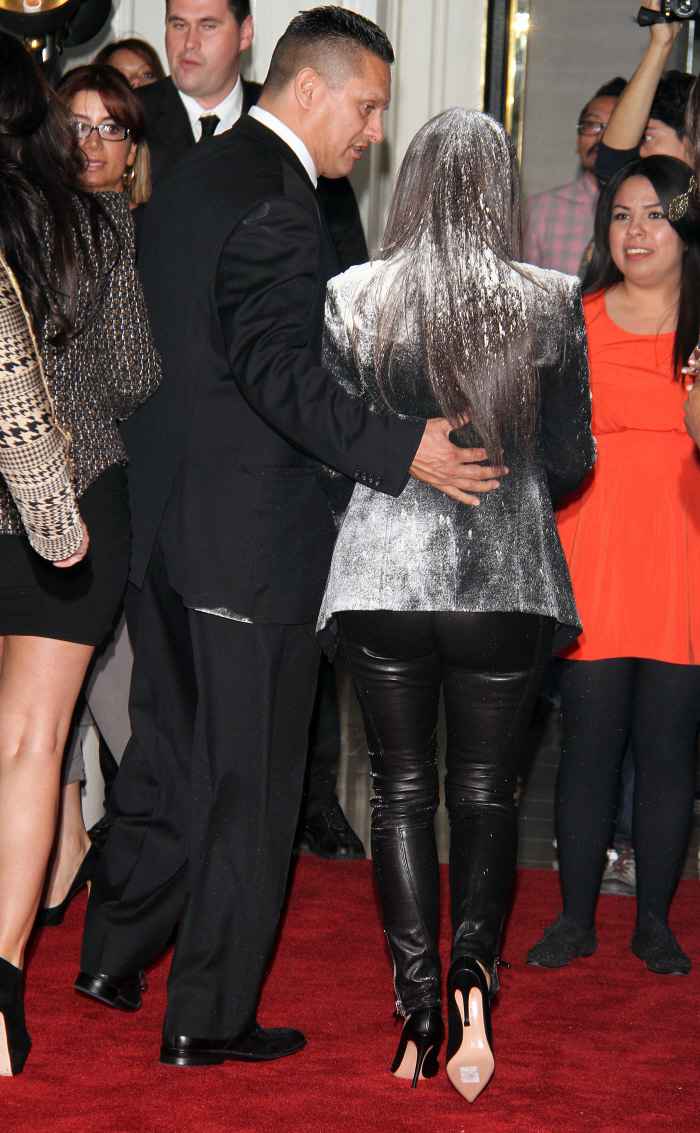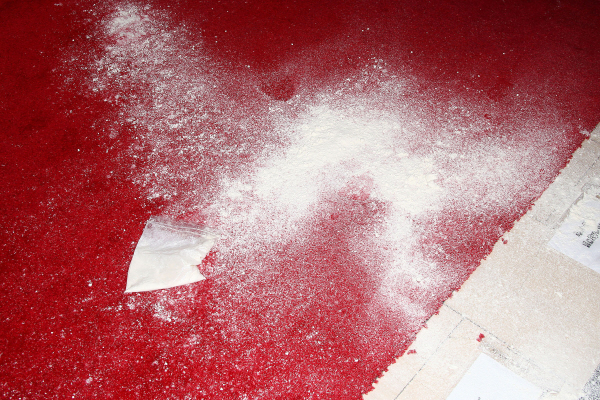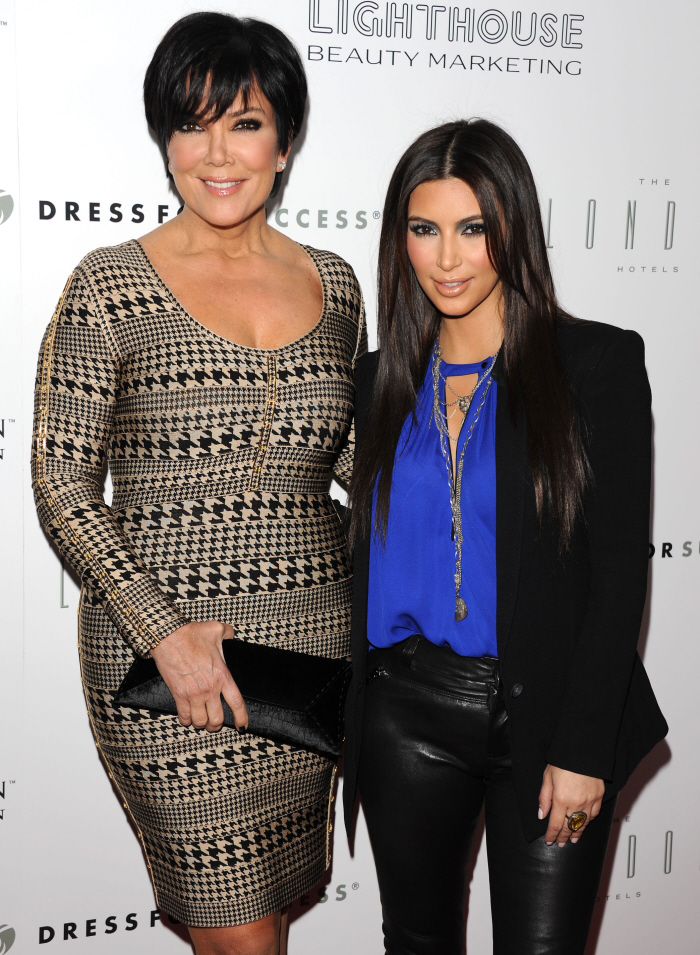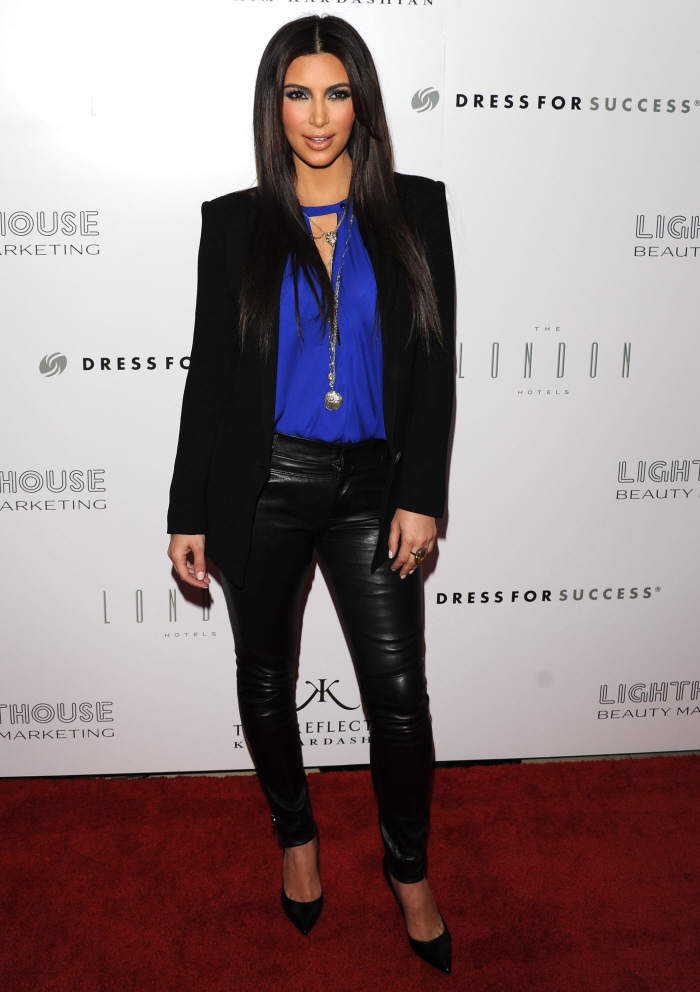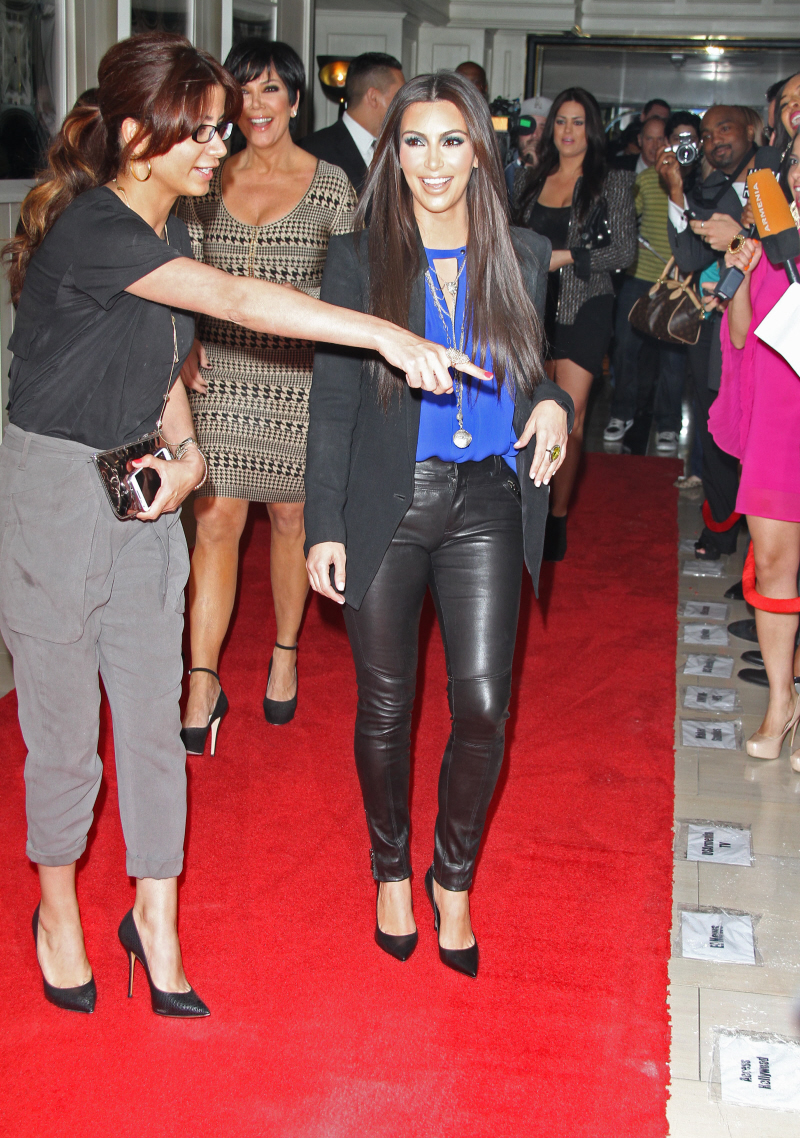 Photos courtesy of WENN and Fame/Flynet.