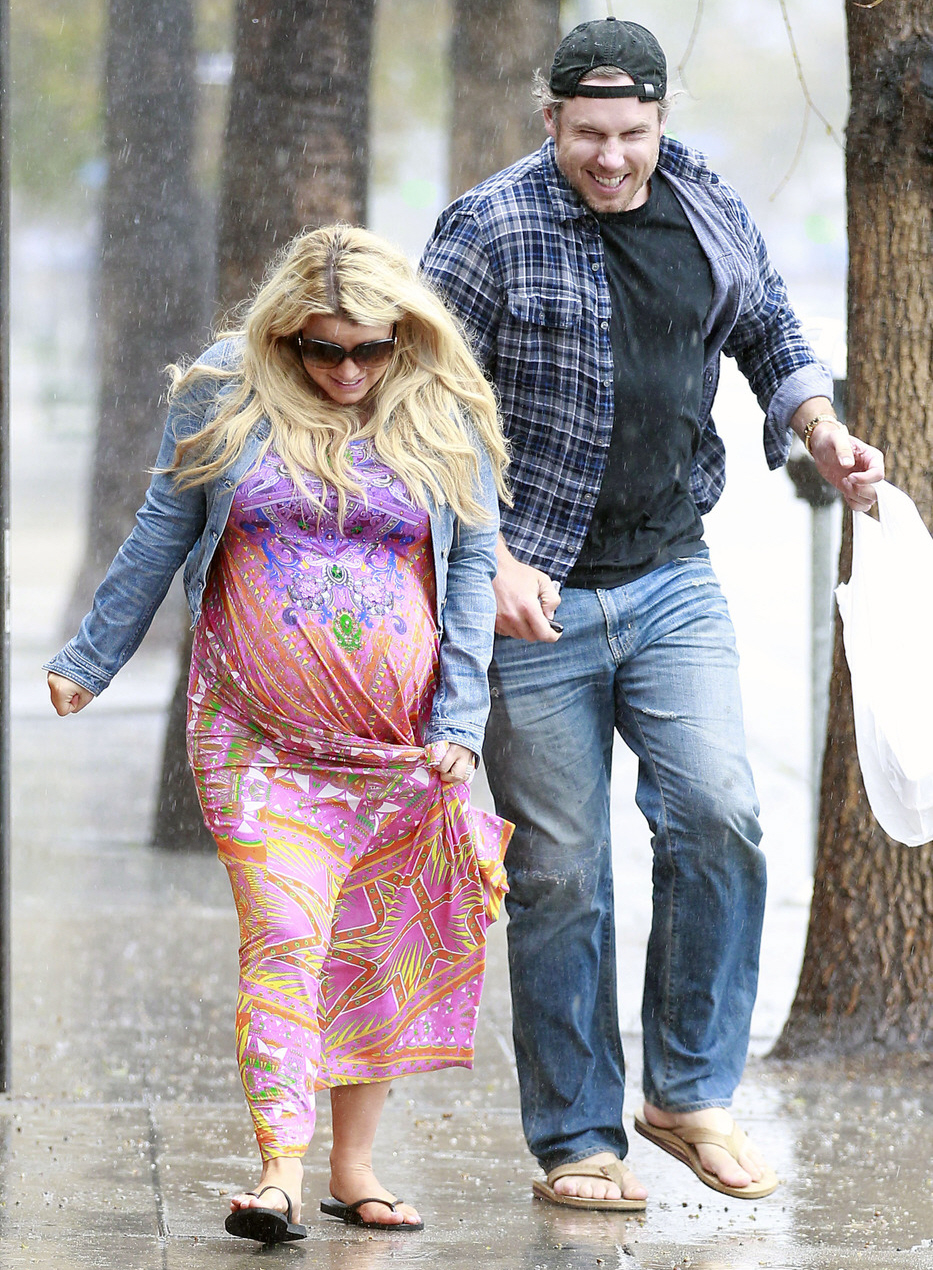 Neither rain, nor snow, nor sleet, nor hail will keep Jessica Simpson from a BBQ. These are photos of Jessica leaving the Boneyard Bistro (a BBQ place) yesterday with her fiancé, Eric Johnson. Yes, she's still mega-preg. Yes, she's still eating everything that isn't nailed down. Yes, she looks so pregnant that I am experiencing a wave of discomfort on her behalf. She's due soon. Ish. Like, the next three weeks or so. Poor Jess.
By the way, did you hear that she sold the photos of her baby shower to People Magazine and Hello Mag? You can see one of the pics here. I don't really get why we needed to know about her Charlotte's Web-themed baby shower, but here you go:
Heavily pregnant American reality TV star and singer Jessica Simpson admits she can't wait to finally give birth. As excited as she is to meet her unborn daughter, due next month, she is more than ready to reclaim her body, too.

"I feel like I could pop at any second," the Fashion Star mentor tells this week's HELLO! magazine, revealing she has gained 40lbs – and counting!

"I had a great pregnancy. Eating and not having to worry too much about it has been fun. Taking a break from working out has definitely been fun. But I'm ready for it to be over. I'm ready to have my body back!"

Jessica, 31, celebrated the last phase of her pregnancy by throwing a lavish Hollywood baby shower inspired by her favourite children's book, Charlotte's Web by E.B. White.

Guests included her actress sister Ashlee, who came with her three-year-old son Bronx, and actress Jessica Alba, who brought along her seven-month-old daughter Haven. They took part in shower games, such as guess the size of Jessica's belly, and knitting lessons.

Jessica, who stars alongside Elle Macpherson on the popular new NBC reality show, enjoyed opening all her gifts with her fiancé, former NFL player Eric Johnson, 32.

"Eric is going to be an unbelievable dad," she says. "I can't wait to see if he can master ponytails and braids!"
[From Hello Magazine]
Here's an honest question: do you think Jessica will get pregnant again after this baby? I'm surprised by how little complaining she's done, but I would imagine that after the baby is born, we'll hear every last little detail about how difficult the pregnancy and the birth was on her. I don't know, though – Jessica could surprise us. Maybe she'll just keep having dem babies.
Oh, and we don't have access to these photos, but check out Jessica in a giant green muumuu. Some passive-aggressive bitch made Mega-Preg be a bridesmaid!! That's some Mean Girl junk right there.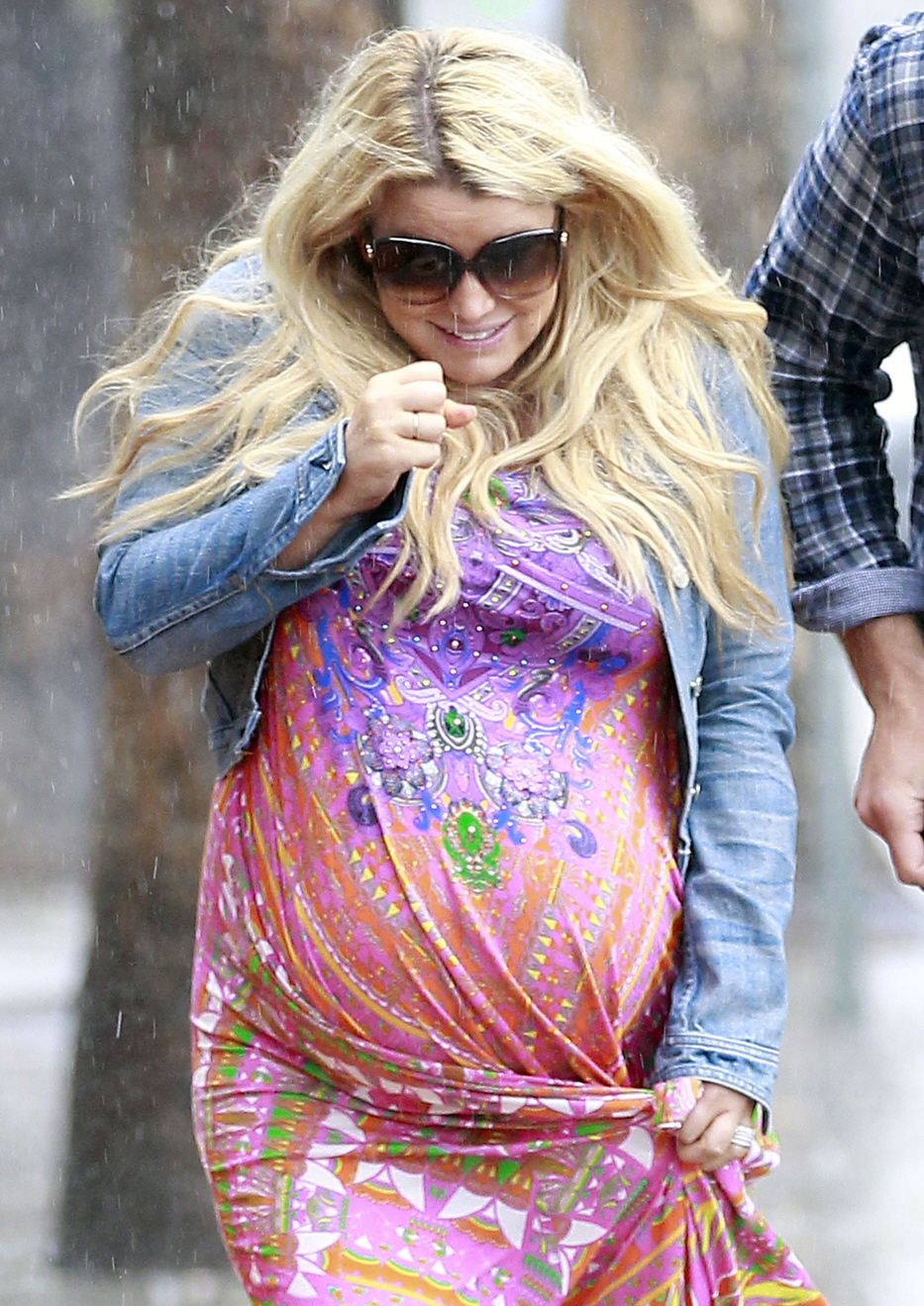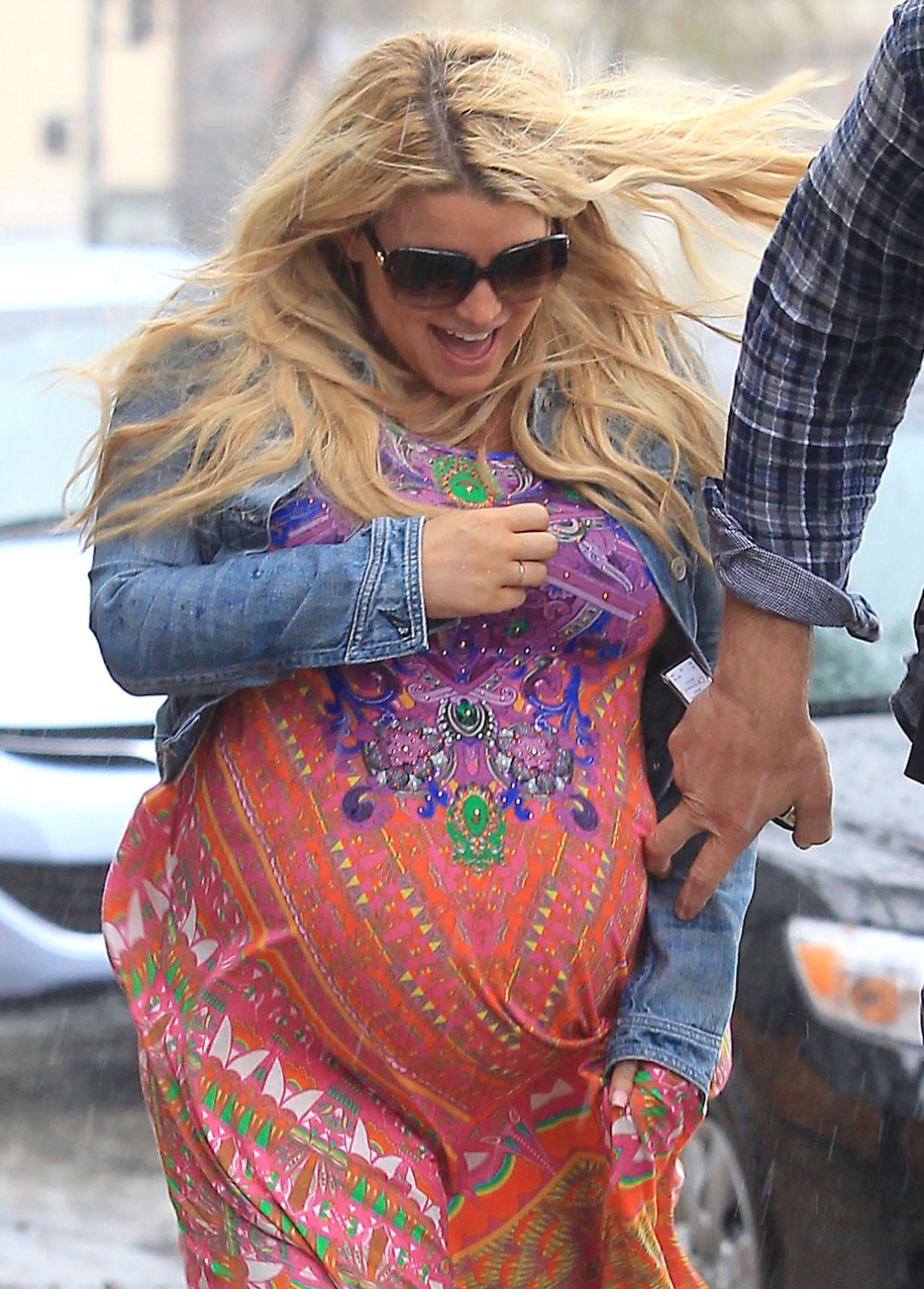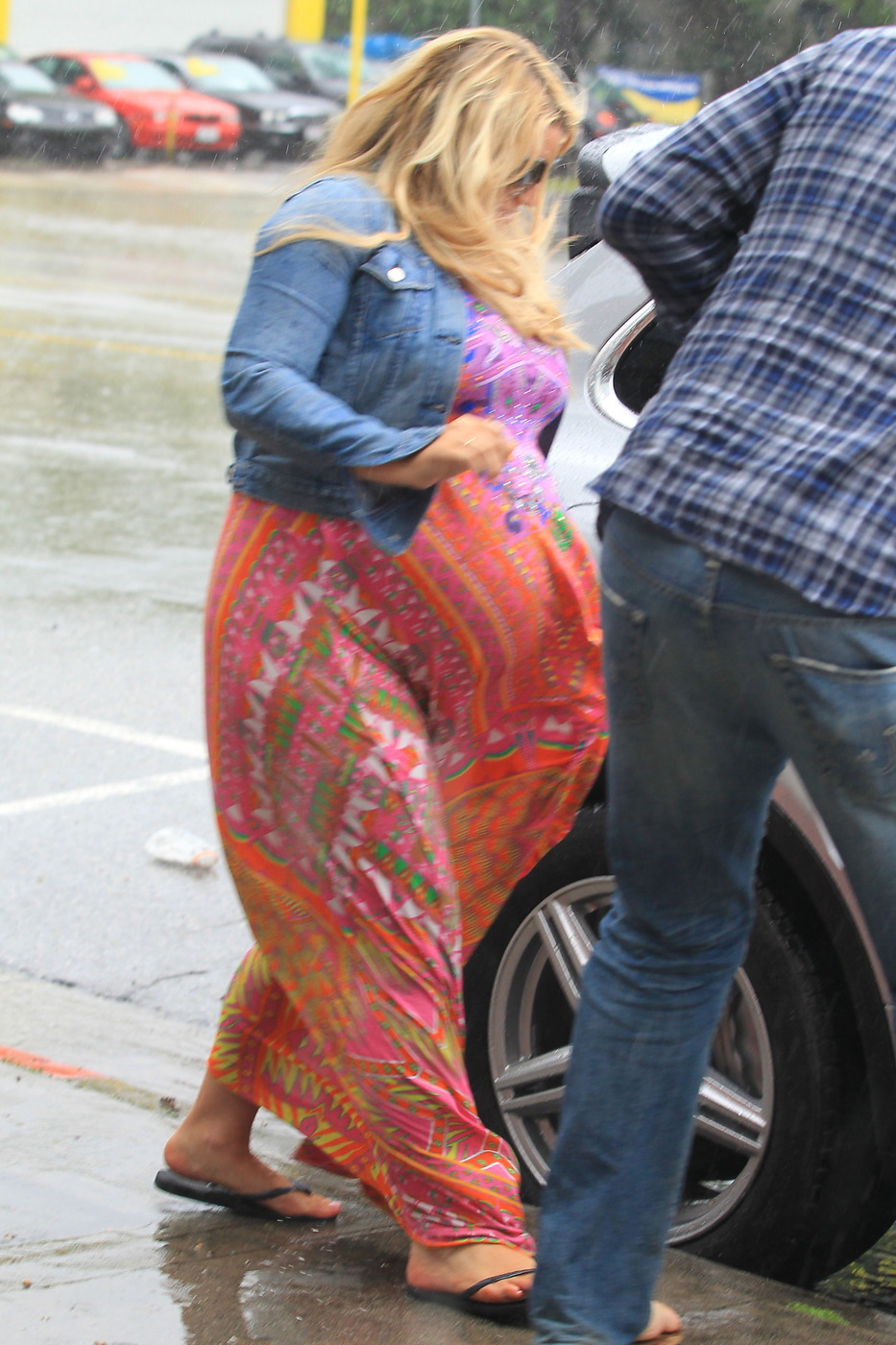 Photos courtesy of Pacific Coast News.