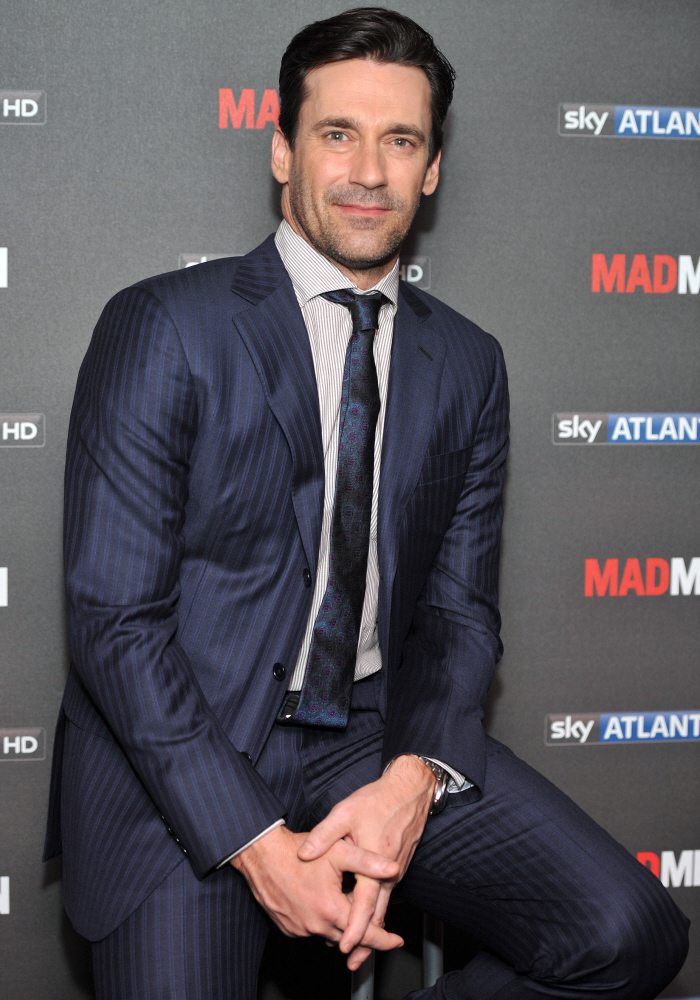 I'm still pretty churned up over Mad Men's season 5 premiere on Sunday. Like, I could talk about it for hours, analyzing every single little nuance and glance and what it all means and what I think could happen next and what should happen next. But part of the joy of being a Mad Men-aholic is that Matthew Weiner and the writers take these characters to unexpected places, and the journey is the fun part. The journey and the superior acting – my mother recently said to me, "When I watch Mad Men, I forget that I'm watching actors. To me, those characters are real people that exist in the world somewhere." As you can imagine, my mom is all about Jon Hamm/Don Draper. So it's genetic, I guess. Like mother, like daughter.
So… while I will admit that Don Draper is a deeply flawed man, I've always been of the opinion that The Hamm is pretty amazing in every conceivable way. Perhaps the only thing that I could possibly find fault with is his reluctance to marry his long-time girlfriend, Jennifer Westfeldt, otherwise known as "That Lucky Bitch." The Hamm seems particularly gun-shy about marriage, and now, as it turns out, he's personally opposed to fatherhood too:
Jon Hamm has plenty of friends with kids — and he's not interested in having any of his own, thank you very much.

"I'd be a terrible father!" the Mad Men hunk, 41, tells Us Weekly. (As Don Draper on AMC's smash, the Golden Globe-winning actor plays a devoted if tortured father of three.)

Explains Hamm, now on the big screen in Friends with Kids, costarring and directed by Jennifer Westfeldt, his love of 14 years: "I see my friends who have children and I'm like, 'Dude, how are you even upright, much less here at work at 6 a.m.?'"

One of those friends with kids is January Jones, who plays his frosty ex-wife Betty on the show, who has a six-month-old son, Xander.

"Xander's cute as a button!" Hamm raves.

Hamm's girlfriend Westfeldt, 42, recently mused to the New York Times about why they never started a family.

"I've thought about this a lot lately. I never thought I'd be this age and not have kids," Westfeldt confessed. "But my life has also gone in a million ways I never anticipated. I kept feeling like I'd wake up with absolute clarity, and I haven't. And we have a pretty great life together. The chance that we'll regret it doesn't seem like a compelling enough reason to do it. I may wake up tomorrow with that lighting bolt, and I'll have to scramble to make it happen."
[From Us Weekly]
When Jennifer Westfeldt talked about her push-pull desire/ambivalence towards kids, I was somewhat surprised that she spoke about it with such honesty. Is it strange that I think that Jennifer probably did see herself becoming a mother at some point, but she simply ended up with a man who wasn't interested in fatherhood, so she just made her choice? Am I wrongly positioning her as a follower to Hamm's lead, or is that the impression you get as well? I think Jennifer made a choice: stay with Hamm and don't have kids or go find someone else. Did she choose wisely? Fourteen years later, she's still boning The Hamm. Would that be worth it if she really did want to be a mom? That's an honest question, by the way, not something nasty and judgy. I'm really asking, is it worth it? In my opinion, it was worth it. From the way Jon and Jennifer talk about their life together, they seem incredibly solid and supportive of each other, and that's more than a lot of people get.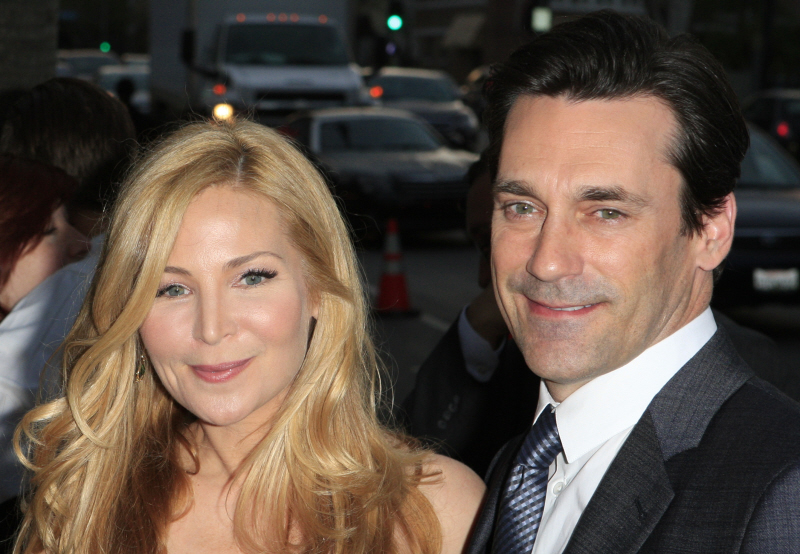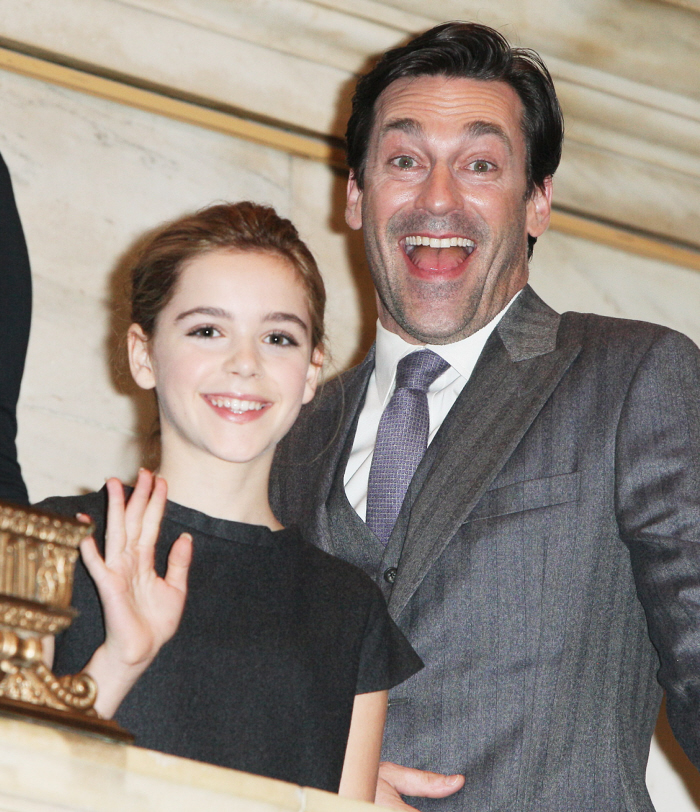 Photos courtesy of WENN.