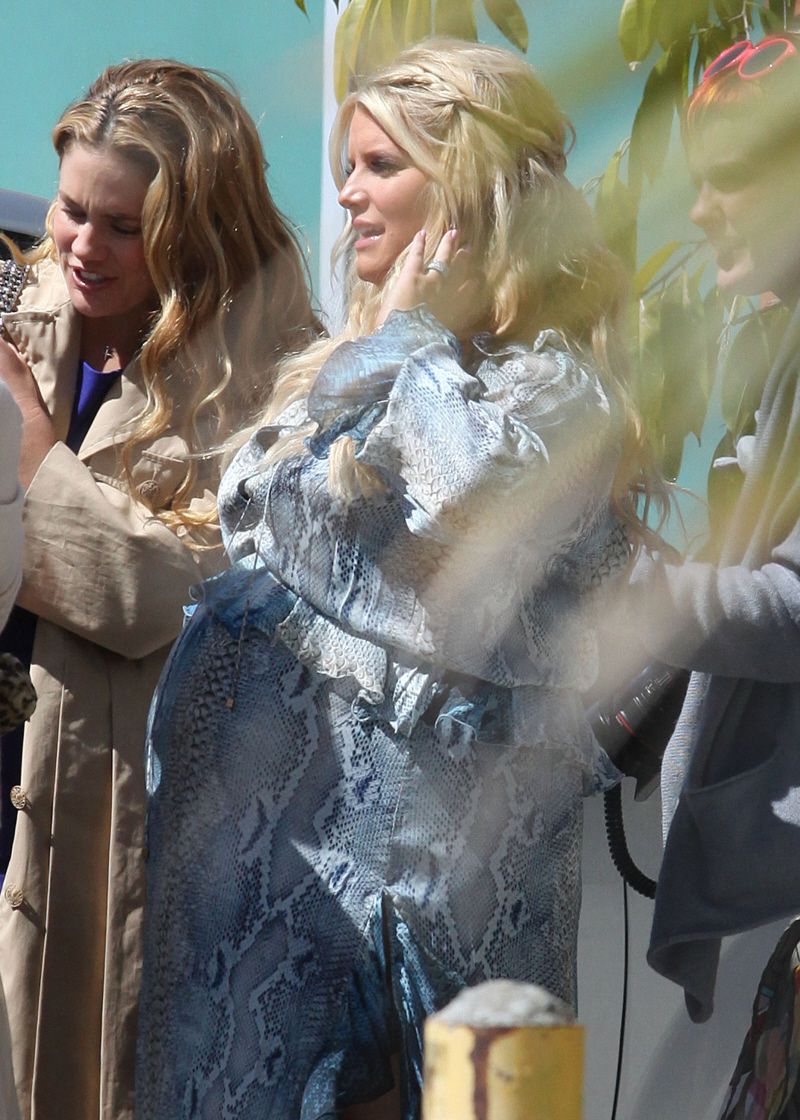 Poor Jessica. After some bad information, she seems to be due within the next few weeks, right? Like… mid-April. Hopefully. And whenever her water breaks… prepare yourself. The Flood Cometh. Anyway, In Touch Weekly is all about random details of Jessica's life and pregnancy. In Touch claimed that Jessica was totally naming her 10-pound baby girl "Maxwell" (or Maxi) – just because Jessica might be monogramming stuff with "M". Which I'm still saying stands for "Margarita Tequila Johnson". RIGHT?
A few months ago, In Touch also claimed that had already booked a fancy $2800 suite at Cedars-Sinai (in LA) for her delivery (possible C-section?). CB thought $2800 for a delivery suite sounded pretty reasonable… but that was before In Touch modified their claims. Now it seems like Jessica might be spending major dough for her delivery. This junk just got all Beyonce!
Jessica Simpson isn't the only nervous new mom who wants to pamper herself on delivery day. But the 31-year-old's bank-busting birthing plans have even her closest friends shaking their heads in disbelief. When it comes to Jessica's comfort — and her baby's — money's no object: She's planning on spending almost $2 million! Of course, given that Jessica hopes to sell the first shots of Maxi for as much as $4 million, she'll recoup her investment.

Like Beyoncé before her, Jessica has rented out an entire wing of the hospital (approximately $500,000 in cost) so that she can give birth in private. "She's turning the maternity ward into Fort Knox," the pal says. "If her friends and family want to visit her, they'll have to make it through numerous checkpoints!"

And she's not about to rely on hospital security to keep her baby safe: Jessica plans to hire 30 armed guards to protect Maxi 24/7, a cost estimated to be around $1,318,500.

"She's terrified of kidnapping," the pal explains. "Her head of security just held a pre-birth meeting for her family to brief them on the rules!"

She also recently bragged that her baby will only fly private, and Maxwell has a $14,500 crib waiting for her. Not only that, but Jessica hired a look-alike to distract paparazzi on the big day — bringing her grand delivery total to $2 million!
[From In Touch Weekly, Hollywood Life]
I think this is mostly BS. I'd bet that Jessica is spending more than $2800 on a hospital suite, but $2 million for added security and a whole wing? Please. Jessica is NOT Beyonce. And she's not trying to Hide The Pillow either. Jessica wants to be pampered and taken care of, for sure. But I doubt she's a Beyonce-level extremist about it.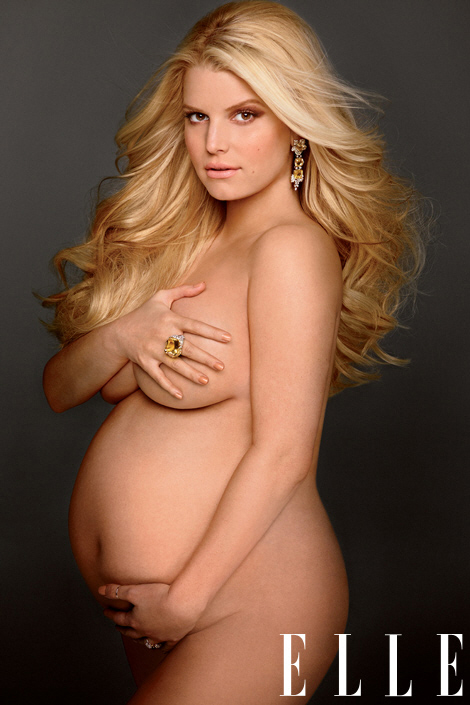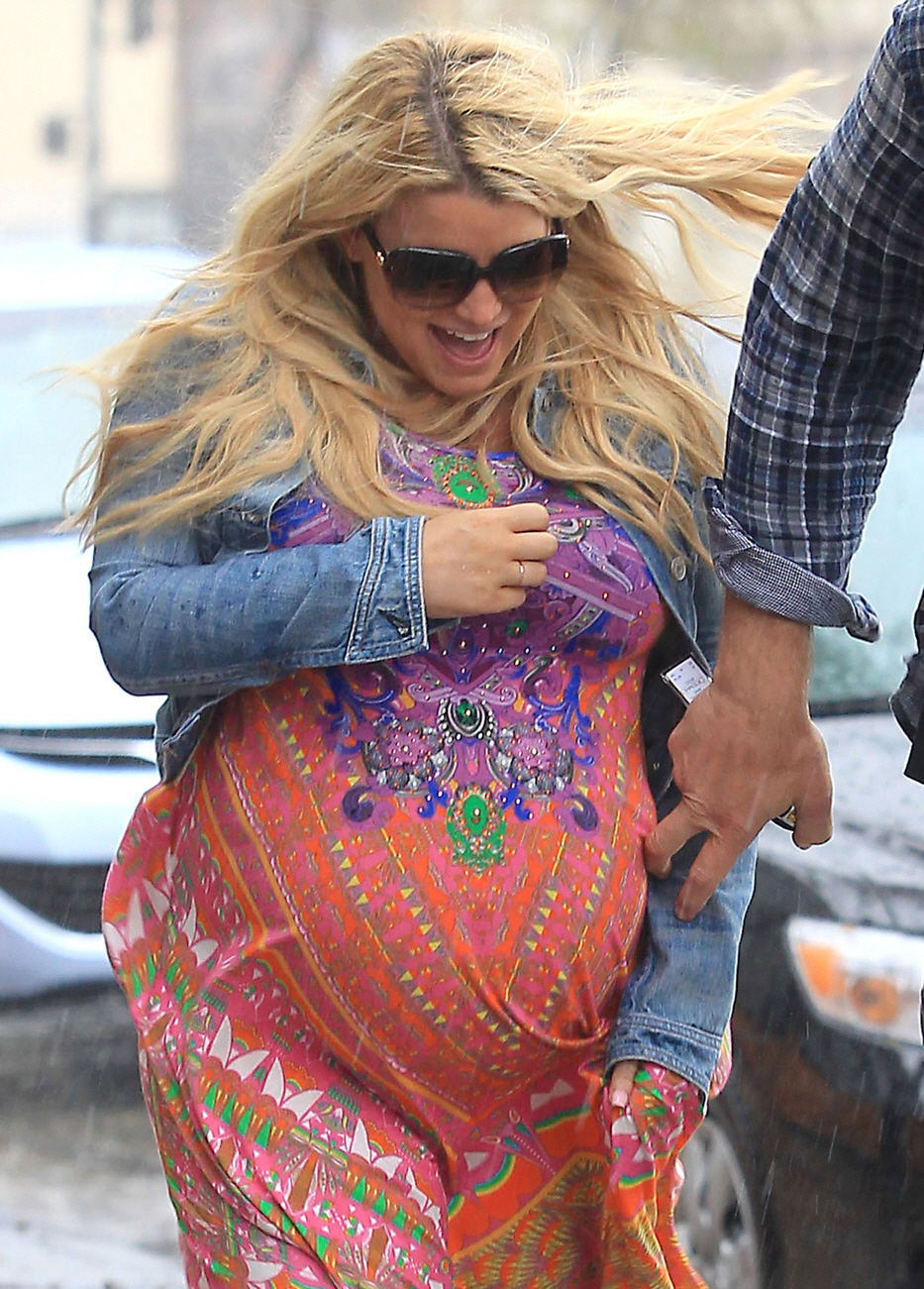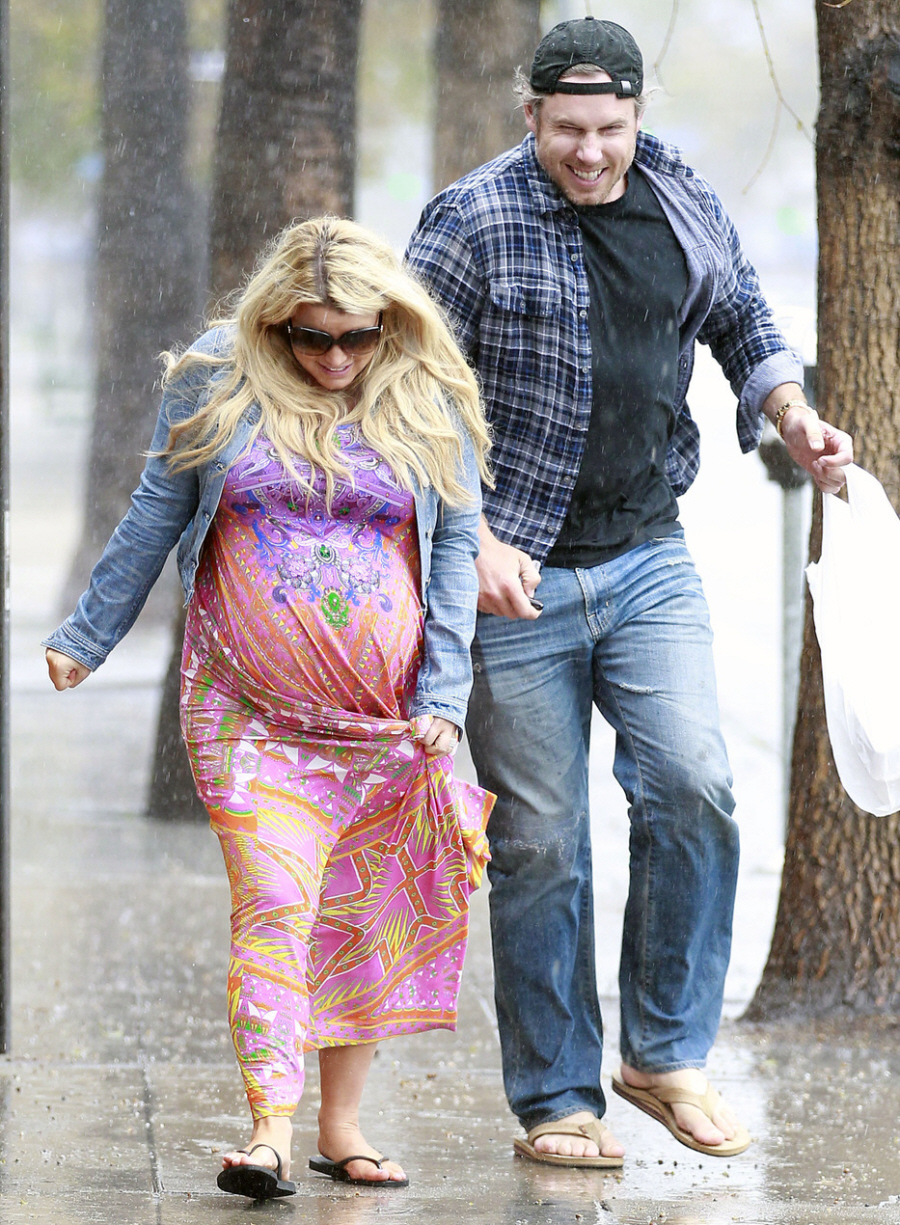 Photos courtesy of Elle, Fame/Flynet and Pacific Coast News.