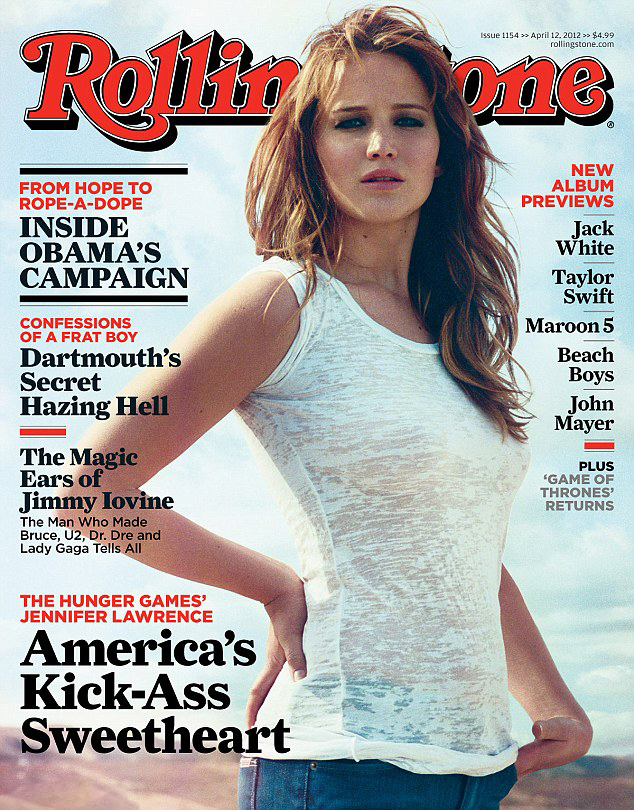 Jennifer Lawrence covers the latest issue of Rolling Stone magazine, and I'm a little bit mesmerized by the cover shoot. Look at how gorgeous (and pleasantly hot) she looks in relatively ordinary people-type clothes! Maybe this phenomenon can easily explain why she looked so comfortable (and amazingly hot) in that red Calvin Klein Oscars dress, which was very simple, as opposed to the vast majority of looks she's donned to promote The Hunger Games. There's also an interview of course, but the excerpts released so far are mostly what other people say about what she's said to them. I guess you could call it hearsay but of a more charming variety than expected: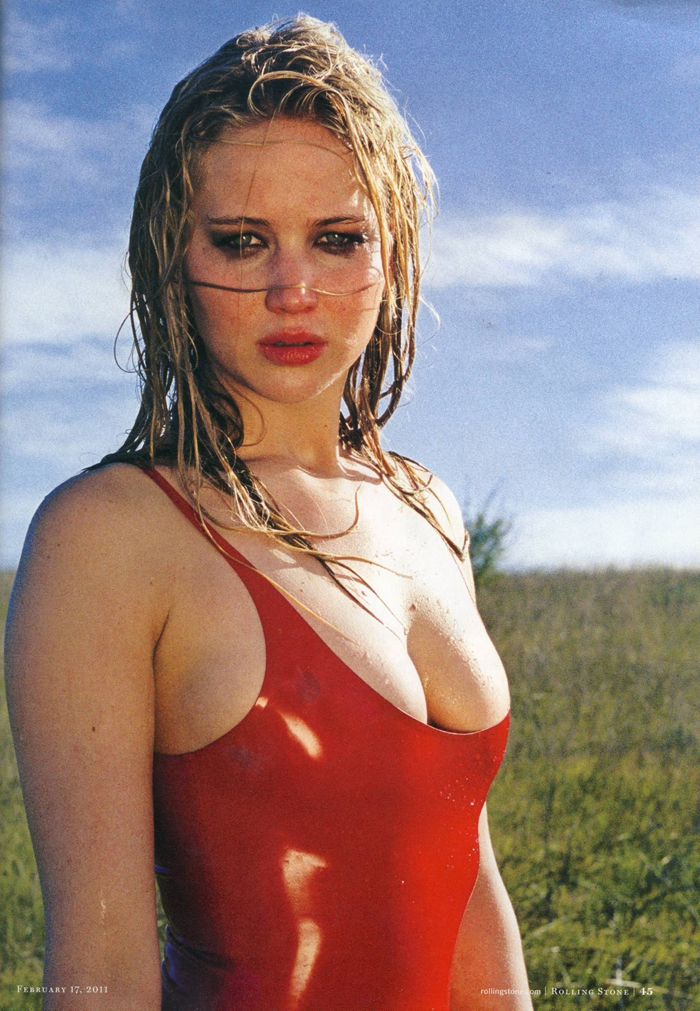 Woody Harrelson on JLaw: Lawrence, 21, has a way of making a first impression. Woody Harrelson, her Hunger Games co-star, still remembers their first meeting. "I was on my bus, and on my bus I have a yoga swing. Jennifer comes on, and she goes, 'Hi, Woody, I'm J– is that a sex swing?' Her first sentence to me."

Josh Hutcherson on JLaw: "When I got cast, she called me up for one of those five-minute 'Excited to work with you, blah, blah, blah' things. The conversation started with her saying, 'Think about a catheter going in – ouch!' and then turns into a 45-minute rant about zombies and the apocalypse."

Zoe Kravitz on JLaw: "I'd met her a few times, and she was like, 'You should come over and we'll hang out.' So I go over to her apartment, and she opens the door in a towel. She's like, 'Come in, sorry, you're early, I was about to shower.' And she drops her towel and gets in the shower, and starts shaving her legs, totally naked. She was like, 'Are we here yet? Is this OK?' And I was like, 'I guess we're there!'"
[From Rolling Stone]
You know, I wouldn't put it past Woody to have a sex swing, and I used to find him hot after his bare-bootied scene in The Cowboy Way, but it's hard to think of him that way after seeing his insane crackage in 2012. It didn't seem to bother JLaw in the slightest though, but I'm not sure what to think about her dropping the towel in front of Zoe. They're BFFs now too, so I guess JLaw isn't that modest about nudity in front of other girls. No big deal.
Jennifer also did a recent cover interview for Parade as well, and this particular cover image bugs me. It's too polished and robot-like to be either JLaw or Katniss, but the interview is fairly enlightening. She talks about the Kardashians as a precursor to reality shows being the bane of society's existence: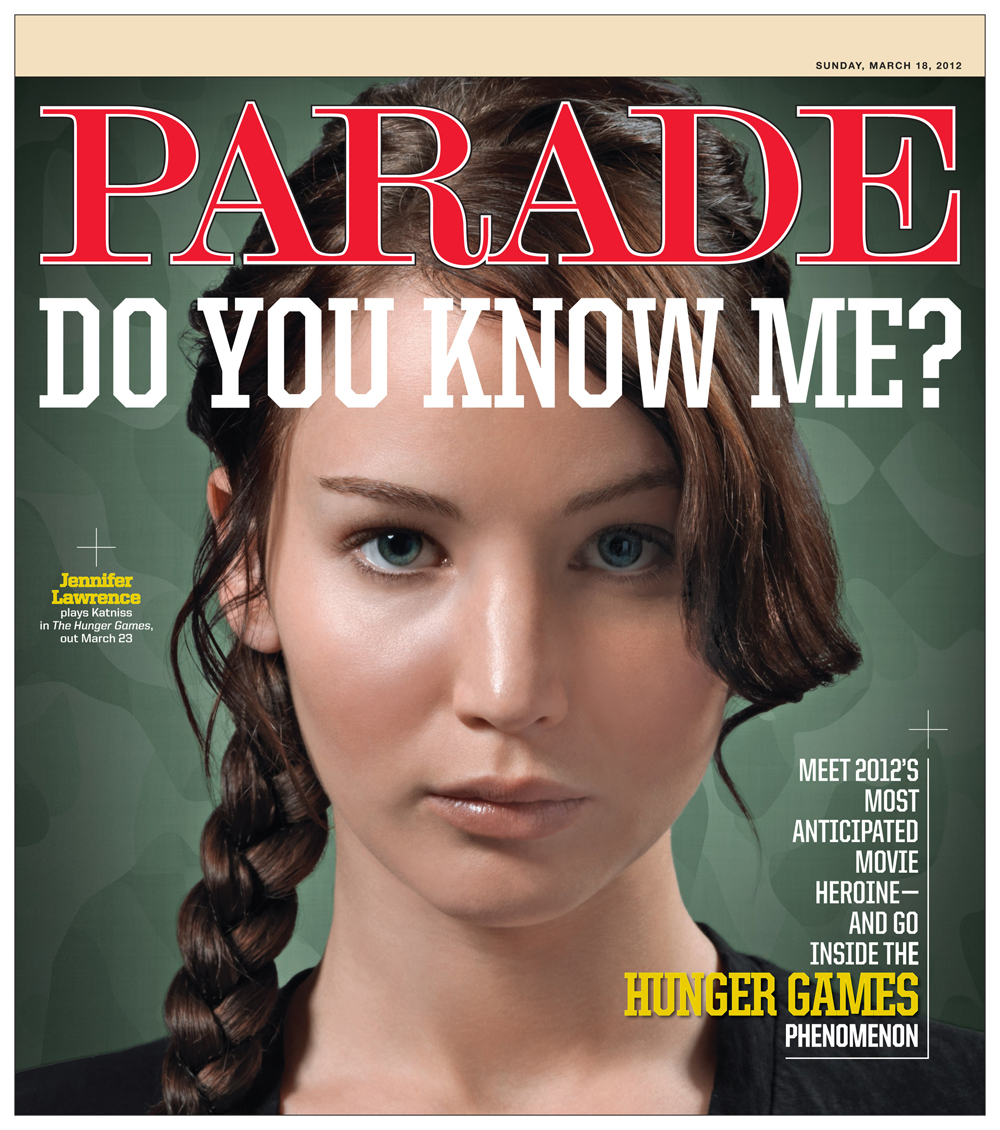 On Katniss: "I love Katniss. She doesn't have a lot, but she's happy, and she faces death out of love for her family. She doesn't want to be a hero, but she becomes the symbol for a revolution, a kind of futuristic Joan of Arc. I've never played a part this famous. It's insane to get recognized from a movie that hasn't been released yet. That's just bizarre. And scary."

On reality television vs. Hunger Games: "I was watching the Kardashian girl getting divorced, and that's a tragedy for anyone. But they're using it for entertainment, and we're watching it. The books hold up a terrible kind of mirror: This is what our society could be like if we became desensitized to trauma and to each other's pain."

On opening day: "I'm always nervous. I always think this is going to be the end of my career. I'm going to have to go back to school and nobody's ever going to want to see me again."
[Frm Parade]
I like how JLaw doesn't mention the first name of "the Kardashian girl" like she can't even be bothered to know what the fake-assed chick's name is. She probably didn't mean to sound bitchy about it, but I can still enjoy the effect. JLaw seems like a fairly intelligent, low-key type of celebrity, and just for fun, here's a photo of her Santa Monica condo, which is worth a relatively modest $600,000. Sure, it's worth more than most of us would spend on a house, but money doesn't go as far in California as it does in middle America.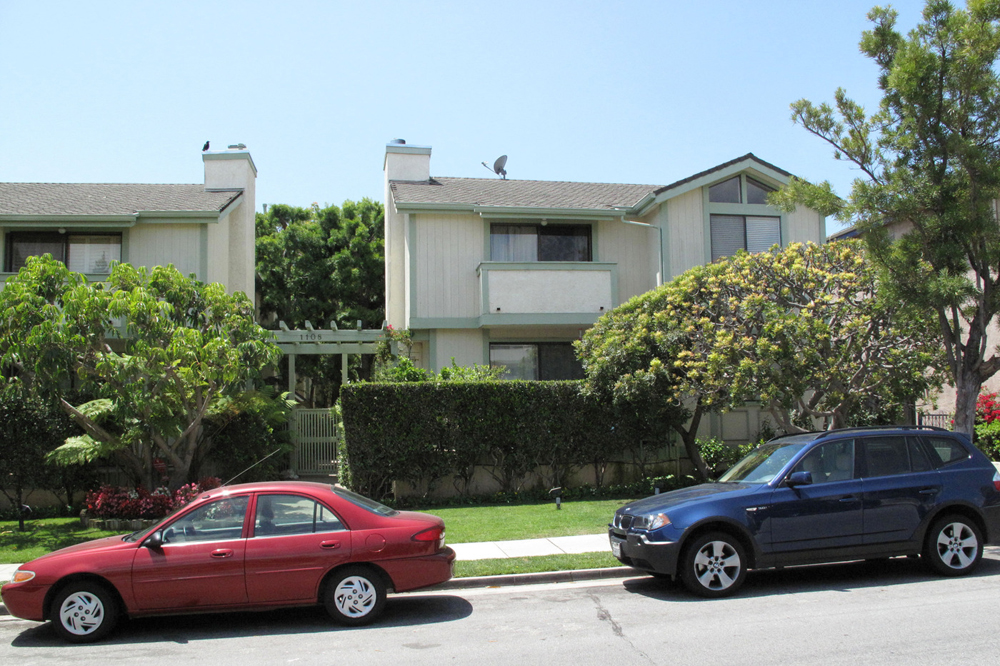 Photos courtesy of Rolling Stone, Parade, and Pacific Coast News