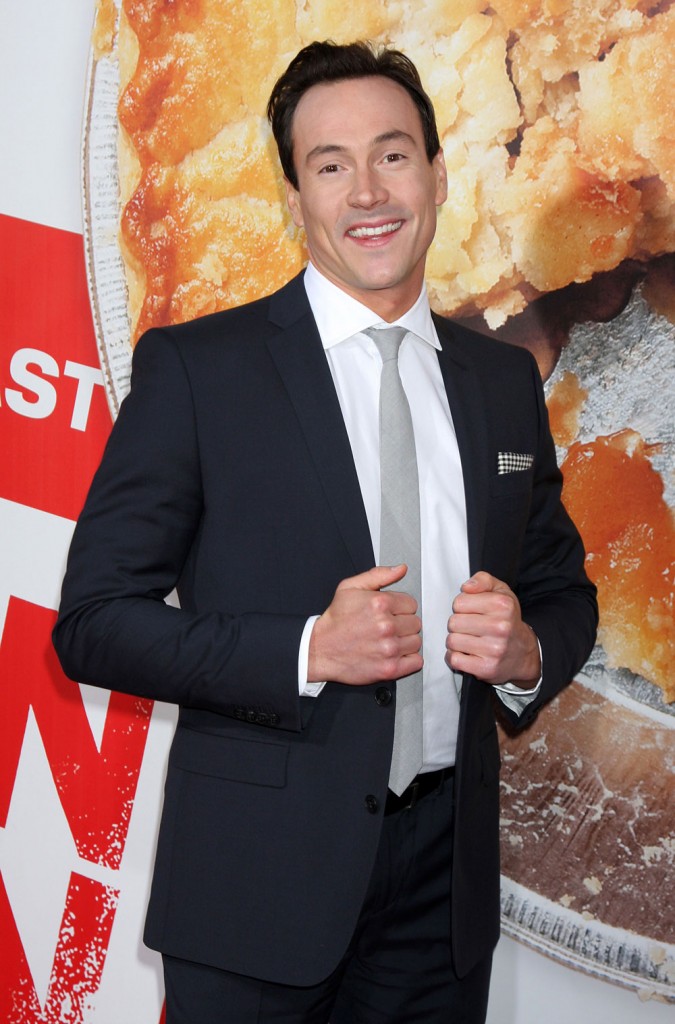 Chris Klein, aka "that guy from American Pie who used to date Katie Holmes," has been off our radar for some time. The last time we reported on him was in September of 2010, after he had racked up two DUIs and spent time in rehab that summer. People were mocking Klein's lousy acting, with videos of his ridiculous overacting in Street Fighting: The Legend of Chun-Li, and his leaked Mamma Mia audition tape, in which he seemed buzzed and/or coked up while he tried to sing.
Chris is in American Pie: Reunion, and I noticed while looking at the premiere pictures that he's looking really good after going through a very fug phase in 2008 (scroll to bottom of story for pics.) It looks like he got hair plugs and sobered up. Well Chris tells People Magazine that he's been sober 19 months and that he realized that his alcohol abuse was so bad that he could have died.
Chris Klein became an overnight heartthrob after starring in Election and the 1999 breakout hit American Pie.

"It was nothing short of magic," says the actor, of his early stardom – something he quickly learned wouldn't last forever.

Klein slid into a battle with alcoholism that nearly cost him his career – and his life.

"I would have died, and I think about that every single day," the actor, 33, tells PEOPLE in an exclusive new interview.

After two DUI arrests and a jail sentence, the Nebraska-reared actor knew he had to turn his life around. Now nearly 19 months sober, Klein opens about his struggles for the first time.

"It got to the point where I was a fragile shadow of the young man that came into this business," he says. "Today, I'm the luckiest guy alive."
[From People]
Who talks like that "It got to the point where I was a fragile shadow of the young man that came into this business"? I guess Chris Klein does. E! News has more on the article, out in the latest edition of People. They report that Chris said "I was drinking by myself. I was drinking to pass out and I was very affected by that." I'm interested to read what he says about Katie Holmes.
Well good for him for staying sober and figuring out what matters in life. I remember seeing Klein's Punk'd episode years ago and thinking that he's not the brightest bulb, but he seemed well natured and harmless enough – until he got behind the wheel drunk repeatedly. He could have ended up like Lane Garrison, but thankfully he never harmed anyone. Now that he's sober he'll have some time to take acting classes.
Klein will next star in Sam, in pre-production now, in which he probably plays the buddy role for James Lafferty as Sam, "An alpha New York City male [who] magically transformsinto a beautiful girl, falls in love with his best buddy, and learns what it means to be a woman." It sounds awful and predictable, and I'm sure I saw this movie on HBO in the late 80s. How many gender switch comedies can there be?
Chris Klein in 2008: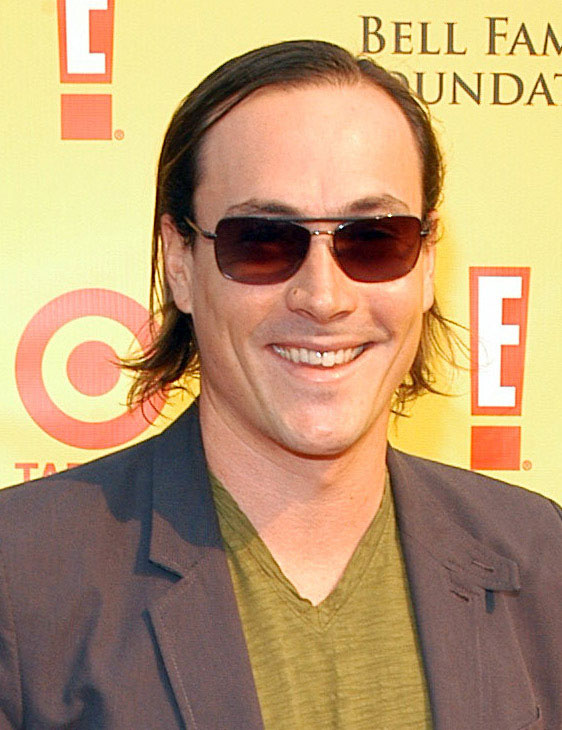 In 2012: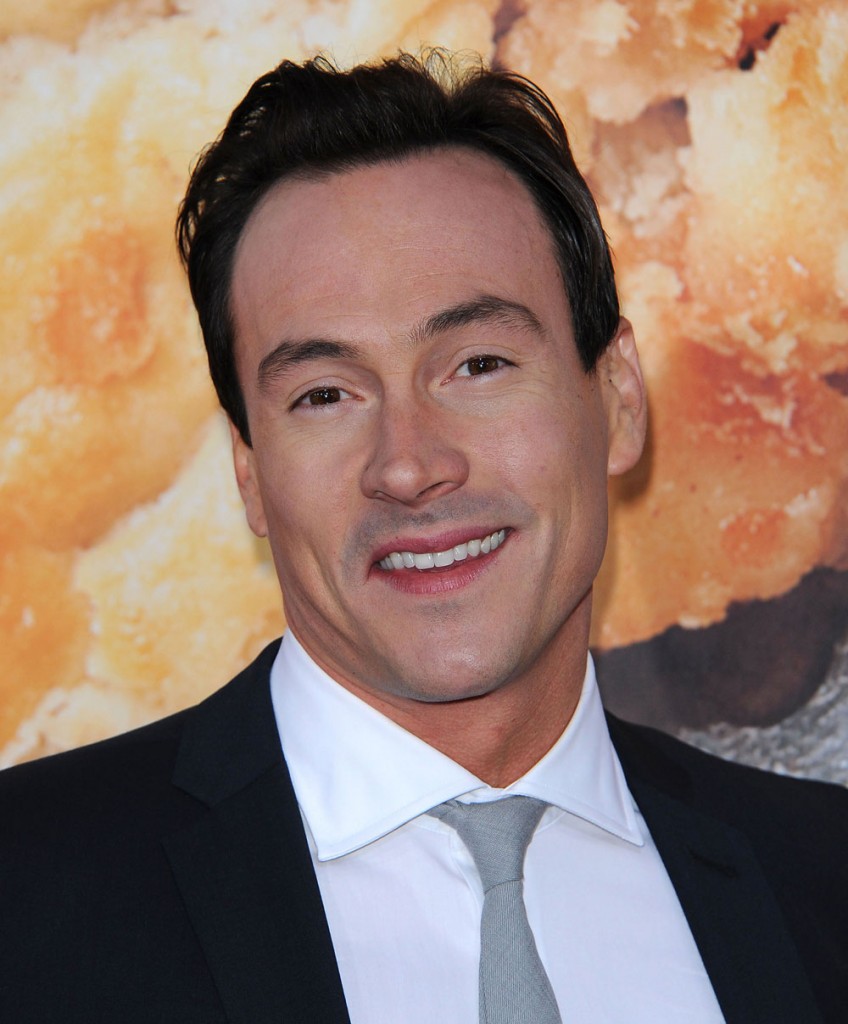 2011: