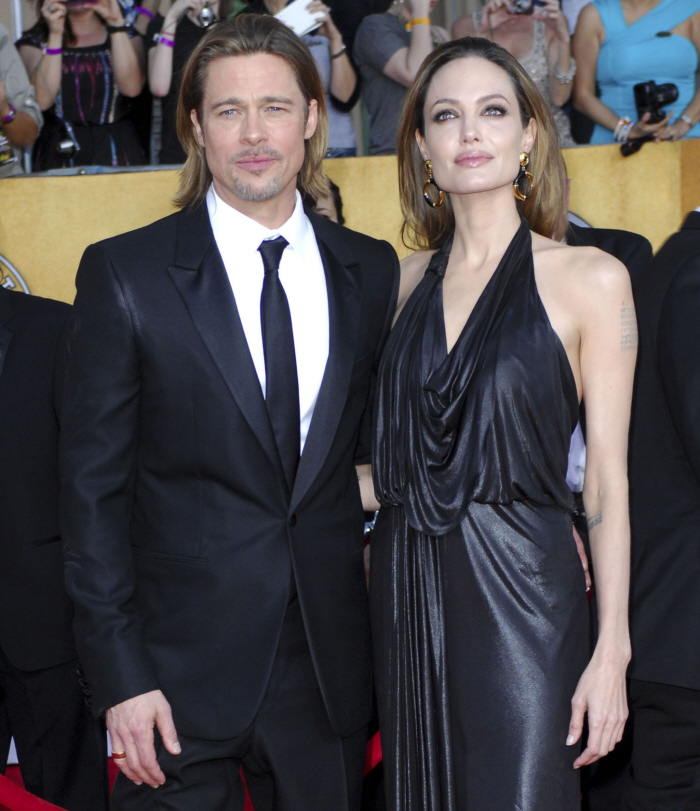 Tabloids are still running analyses of Brad Pitt and Angelina Jolie's awards show activities. Because they've got nothing else, I guess. Because everyone spent too much time talking about The Leg, and they forgot to make up stories about Brad Pitt getting it on with Melissa McCarthy (sidenote: wouldn't you love that story?). Last week, we heard all about Brad Pitt's "infatuation" with 21-year-old Jennifer Lawrence, whom he obviously wants to sleep with and Angelina Jolie obviously wants to devour Brad's soul because of that. This Enquirer story is a lot like that, only they've changed up the actresses. Now Brad is infatuated with The Artist's Berenice Bejo. You know, the actress who is married The Artist's director, Michel Hazanavicius.
Brad Pitt flipped for fellow Oscar nominee Berenice Bejo – and Angelina Jolie is furious over his roving eye, say sources. Brad developed a huge crush on the Argentine-French star of 'The Artist' – and Angelina wants to make sure Brad doesn't get to first base with her.

"brad can't stop gushing about how talented and beautiful he thinks Berenice is," divulged a close source. "He's enchanted by her exotic beauty. Brad is determined to line up a project for the two of them to star in together. But Angie is fuming. She's jealous of all the attention and praise Brad is lavishing on a woman she considers her competition, professionally and personally."

Brad's been gushing about Berenice ever since he and Angie went to the SAG awards in January. "Angie sat silently and steamed while Brad chatted with friends including George Clooney about what a knockout Berenice is." Just a few days later at the Oscar luncheon, "Brad followed Berenice around like a puppy dog. He gave her his private cell-phone number and email and urged her to get in touch about working together."

Bejo is 35 years old and married to now-Oscar-winning director Michel Hazanavicius ('The Artist'). Even though brad's "latest discovery" is in a committed marriage, Angelina keeps driving home her fears to Brad "and even gave the cold shoulder to Berenice at the Oscars," said the source. "Angelina told Brad there was no way he was going to work with Berenice and she has him on a very tight leash."
[From The Enquirer, print edition]
Bejo is completely lovely, and I wouldn't be surprised if many dudes spoke about her beauty with affection. That being said… it's not on. Bejo seems completely in love with Michel. Brad seems fine with The Leg. Oh, and was Angelina seething at the SAG awards? Was that why she got bombed on under-the-table-vodka with Tilda Swinton? It all makes sense now!
You know how I just said Bejo is lovely? It's true. But I don't think she should be a redhead. Her skin tone and eye color demand a lush, rich brunette, I think. Also – she kind of looks like the kind of girl Clooney would go for, right? She's got a whiff of Elisabetta/Stacy/Sarah, right?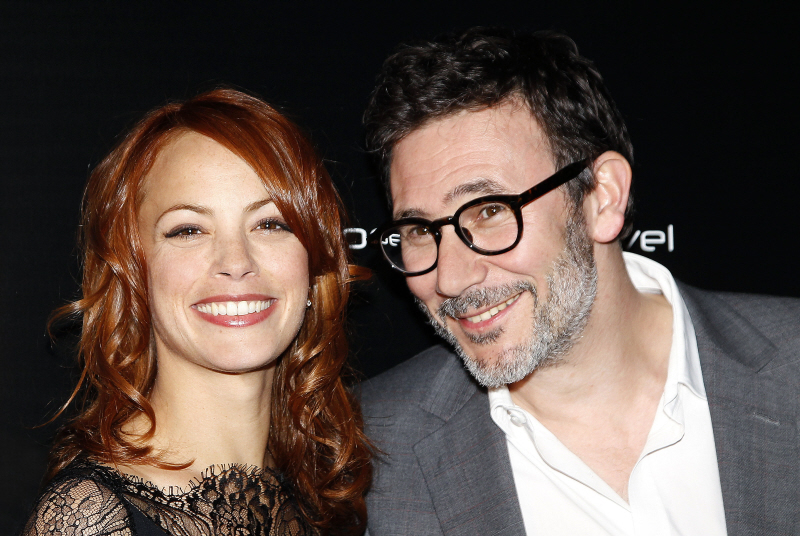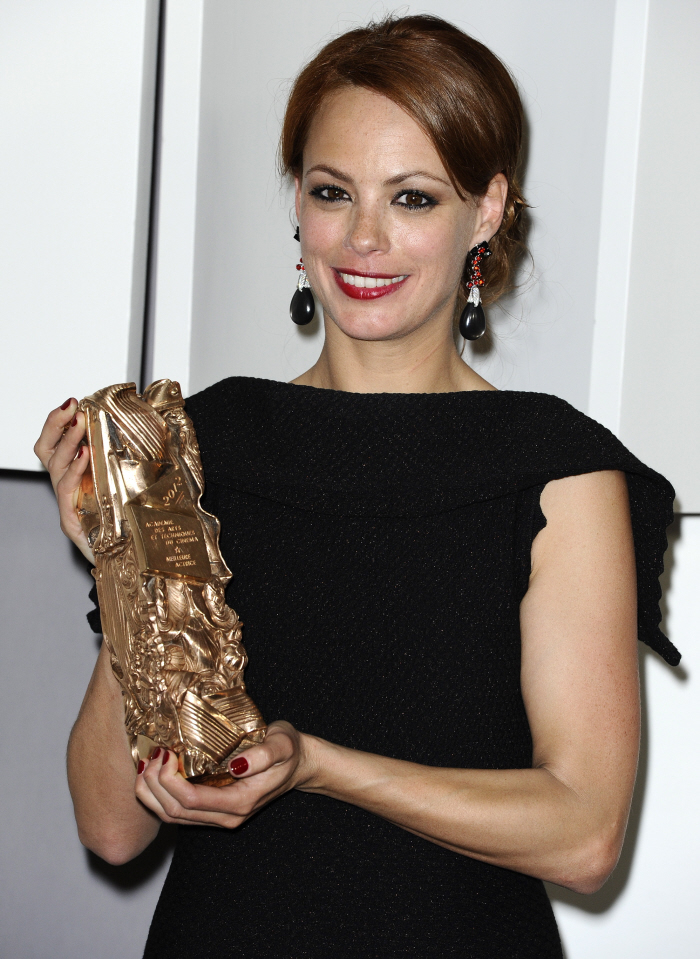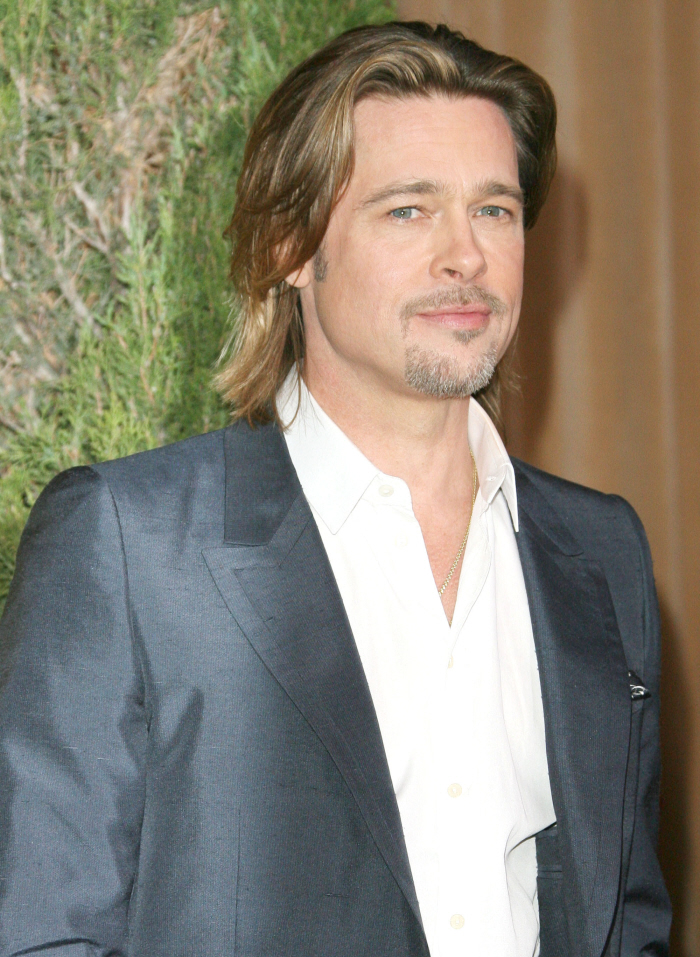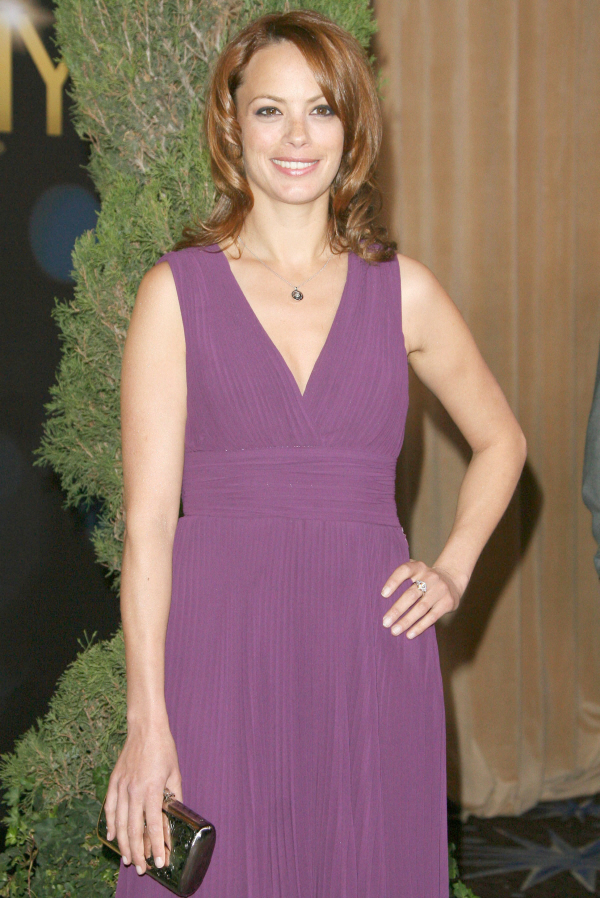 Photos courtesy of WENN.