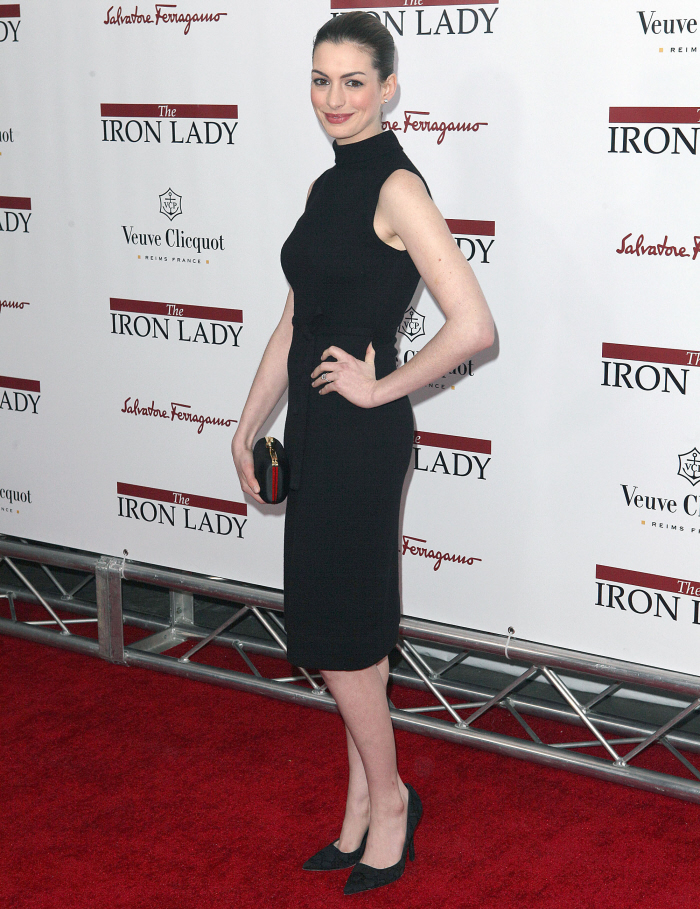 I like Anne Hathaway's figure. I think her "default" body type is rounded, voluptuous, and probably pretty "normal" as far "what the average woman looks like." I think Anne works out a lot, and trains and diets extensively when she's doing physical, more action-heavy roles, like Get Smart or The Dark Knight Rises. She seems like the kind of girl who really has to fight her natural body type, but she also seems like a girl who eats normal food and probably hates that she works out so much – and that makes me like her. While I understand the need for an actress to train extensively for an action film (they need to be strong, and they need to look strong), I don't get why you would hire an actress of Anne's caliber (and body type) if all you needed was a tiny little slip of woman. Such is the case with Les Miserables. Annie was cast as Fantine, and producers are demanding that she lose 16 pounds in three weeks for the part. Ugh.
Anne Hathaway is having to resort to a drastic diet to lose weight to play her latest role. The actress, 29, has been ordered to lose 16lbs in less than three weeks to play dying prostitute Fantine in the movie adaptation of Les Miserables.

As fans of the musical classic will know, the single mother ends up with consumption and later appears as a ghost. Although currently a healthy size 10, Hathaway will have to lose over a stone for her realistic portrayal of a hungry, dying prostitute. Instead of eating the recommended daily allowance of 2,000 calories a day, the actress is now down to under 500 to achieve the rapid result.

A film source told the Daily Mirror: 'Anne is playing a destitute factory worker-come-lady of the night. Unfortunately, she only has 15 to 20 days to lose as much weight as possible – up to a stone-and-a-half – because she's been filming the scenes showing her fit and healthy, almost slightly chubby. It's not ideal but, as with any high-budget movie, there are strict time constraints. Producers have assigned her a personal trainer and she is literally eating nothing more than a couple of apples a day, and some protein – mainly in the form of a shake. Anne knows the risk of such an extreme diet and will undergo weekly medicals to make sure everything is still functioning as it should do.'

Hathaway is no stranger to having to lose weight for roles. Last year, she slimmed down to fit into an unforgiving catsuit to play Catwoman in The Dark Knight Rises. She started doing Bikram yoga and push-ups and eating vegetables, fish and fruit to shape down. She also lost weight to play Andrea Sachs in The Devil Wears Prada.

The Les Miserables movie, which also stars Hugh Jackman, Russell Crowe, Eddie Redmayne and Amanda Seyfried, is due to release in December.
[From The Mail]
Ugh. I mean, I understand WHY this is being done – to show the character's sickness and such. I understand the "method acting" part. Still, it's called ACTING – you don't actually have to starve yourself into oblivion to achieve what your character is going through. There's makeup. And costumes, corsets, Spanx and body slimmers. And CGI. There are a lot of ways to handle the "sickness" transformation without starving poor Anne. Anne might be all for it, though. These kinds of physical transformations always get noticed during the awards season.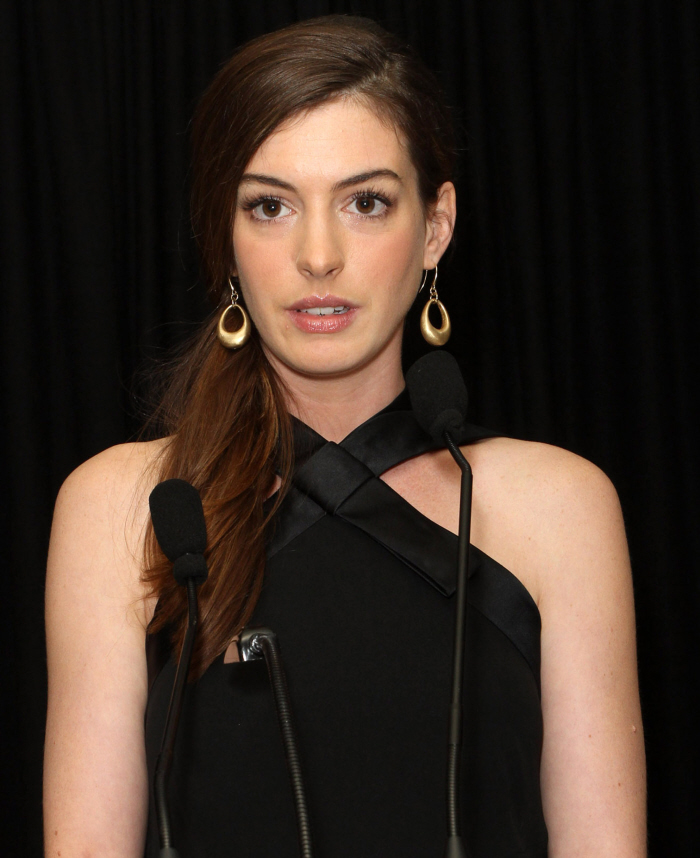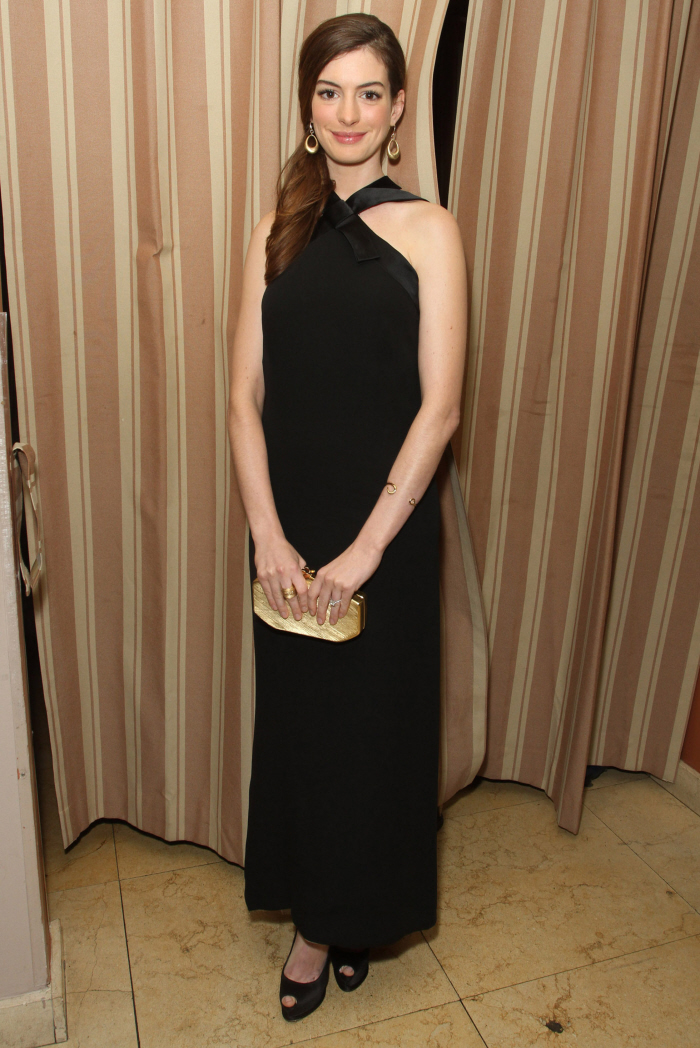 Photos courtesy of WENN.