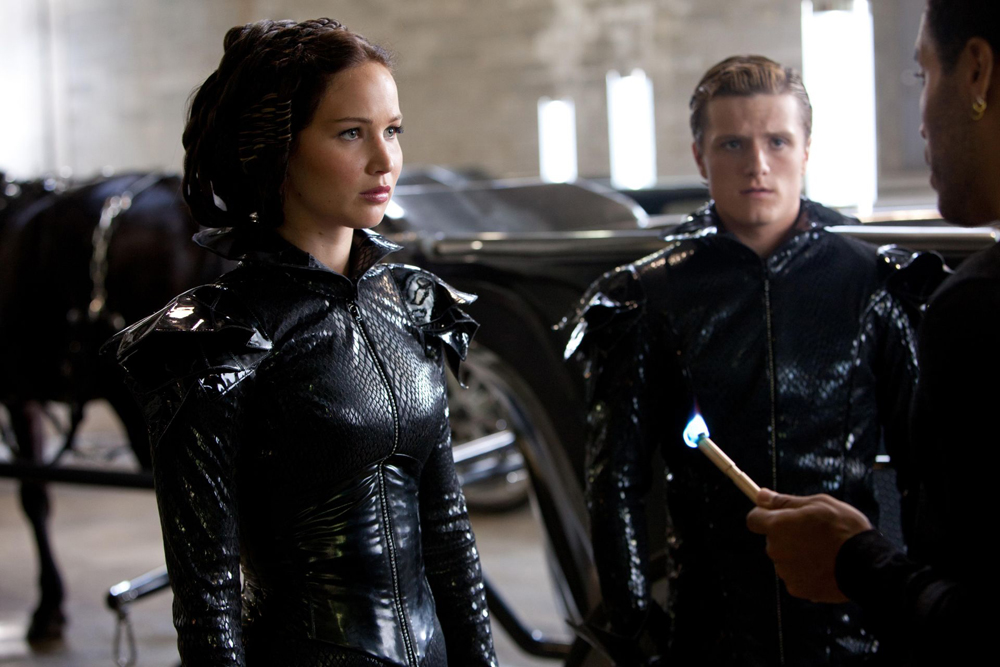 Well The Hunger Games shows no signs of slowing down at the box-office, where it passed the $253 million mark during its second weekend. Naturally, such a cultural zeitgeist can be expected to receive a certain amount of backlash, including some very rude audience members who took to Twitter and expressed their displeasure that the Rue, Thresh, and Cinna characters were portrayed by black actors. That sort of thing makes one imagine some serious reading comprehension issues.
Another equally troubling source of backlash has centered around Jennifer Lawrence's weight, who delivered in her role but who some think is simply too "fat" to play Katniss. I think the descriptor that's troubled me the most on this issue is "beefy," which is something that I've heard not only within our comment section but on Twitter as well. First off, JLaw has a much more realistic body than most Hollywood actresses, but she's anything but fat. Secondly, Katniss is a hunter, so her family isn't nearly as emaciated as the other District 12 residents. She still has a very slight build in comparison to many of the other tributes in the arena, and I think this is reflected quite well in this movie still that shows Katniss' relatively tiny waist in comparison to the Peacekeepers: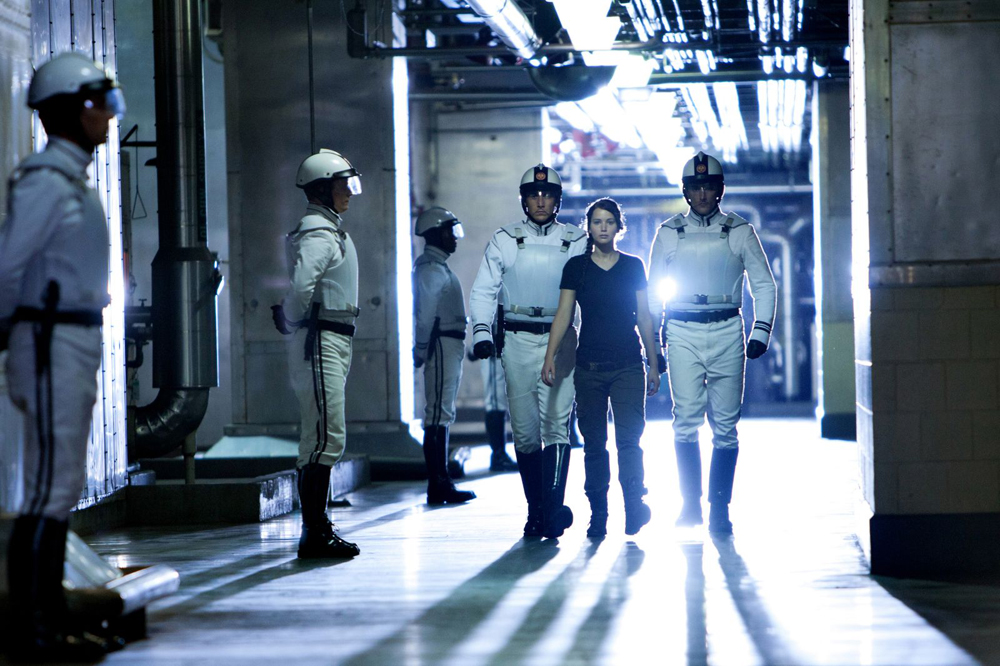 However, Hollywood prefers truly tiny women (remember, someone tried to make Zoe Saldana happen as an action star in 2011′s Columbiana), so JLaw isn't getting off without a great deal of unfair criticism for not being utterly emaciated. Even the Chicago Suntimes, who claims to be on JLaw's side, has actually titled their article "The 'fatness' of Katniss?" For her part, JLaw seems to have a good attitude about this very unnecessary kertuffle over her bod:
The Hunger Games star Jennifer Lawrence has both a great sense of humor — and a very good sense of self.

A source close to the actress told me Sunday that the Oscar nominee had a sarcastic reaction to some of the critics of her mega-hit movie who basically claimed she was too chubby-looking to convincingly play Katniss Everdeen in the blockbuster, based on Suzanne Collins' best-selling novel.

"Jennifer told me, 'This is hilarious. First, people say how so many actresses in Hollywood look anorexic, and now they are criticizing me for looking normal,'" the source recalled. The actress reportedly added that overly thin body images "are too often adopted by young girls and women — thanks to what they are constantly being shown as being attractive."

Another point supposedly made by Lawrence was that nothing was written about her two main co-stars — Josh Hutcherson and Liam Hemsworth — who both also play residents of the film's fictional District 12, where people are constantly facing starving conditions.

While most critics raved about the film and Lawrence's performance, it was comments from the Hollywood Reporter's Todd McCarthy (about the actress' "lingering baby fat"), Salon's Andrew O'Hehir ("well-fed" body) and Hollywood Elsewhere's Jeffrey Wells (calling Lawrence a "big-boned lady") that have unleashed a torrent of furious responses from the legions of loyal Hunger Games fans.
[From Chicago Suntimes]
Quite possibly the most outrageous aspect of JLaw being called too fat for the Katniss role is that these aren't just idiots on Twitter. In fact, these are seasoned and fairly well-respected critics, and of course the vast majority of them are male. Naturally, not much of a fuss is made about the physiques of Katniss' fellow hunter, Gale (Liam Hemsworth), and the very stocky Peeta (Josh Hutcherson), whose family never wants for (stale) bread and who definitely hasn't gone hungry a day in his life. No wonder so many women have body image problems. Good on JLaw for focusing on the humor in this situation, and hopefully, her message will be received by an entire generation of impressionable young female fans.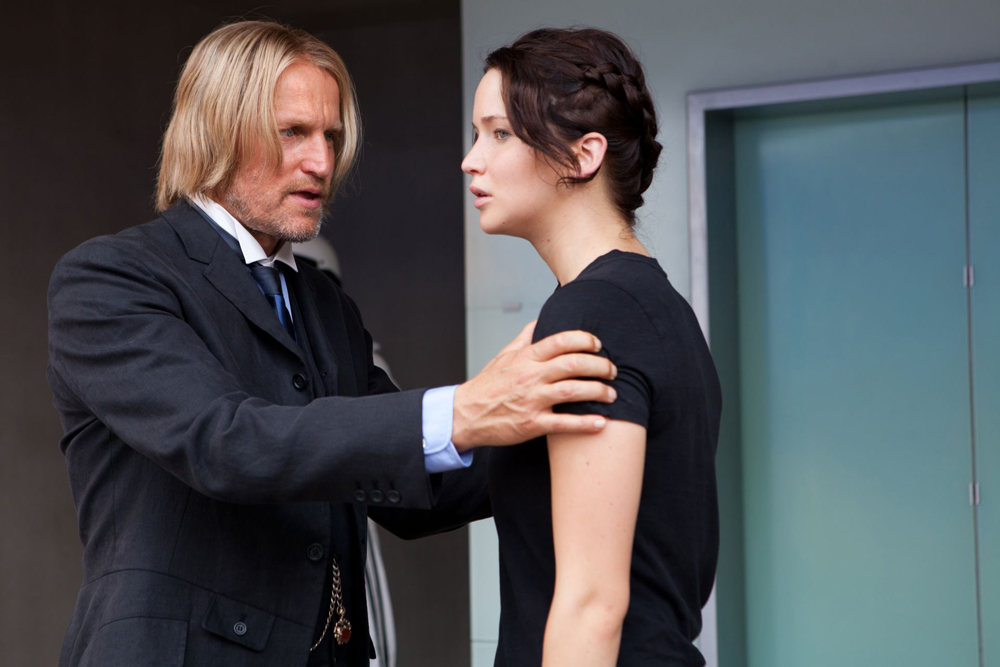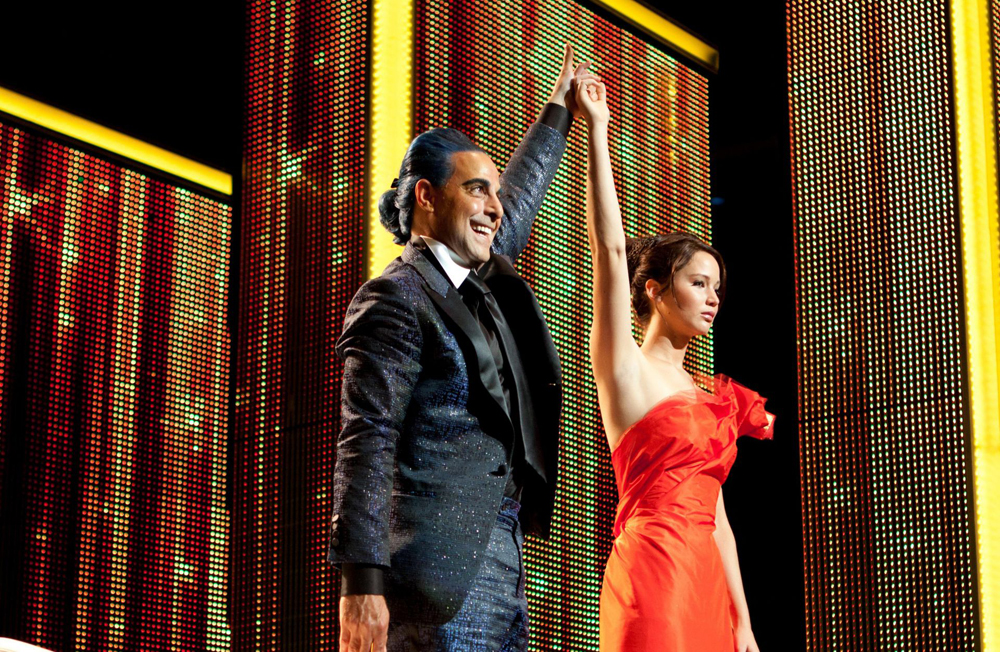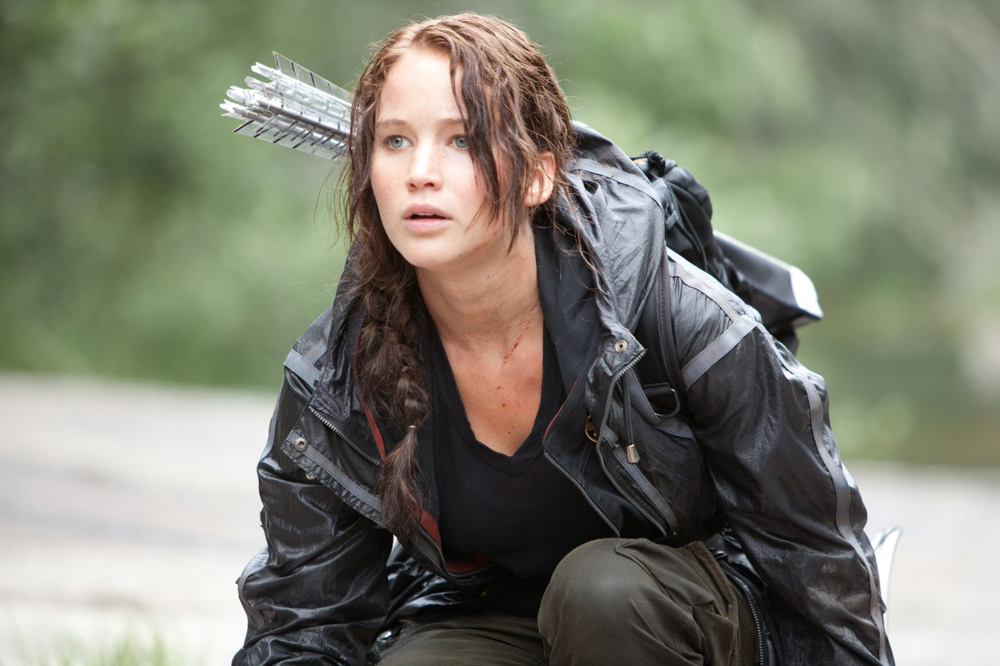 Photos courtesy of AllMoviePhoto