Ashton Kutcher was the Academy of Country Music Awards two nights ago. For no real reason, it seems. He presented an award, and he sang a little bit, and he was all dressed up in his country music costume. I didn't cover it yesterday because… who cares about Ashton Kutcher, really? Here's some video of his appearance:
His voice is a little bit better than I was expecting. I mean, I don't think he should cut an album or anything, but it's fine for what it was – an actor pretending to be interested in country music. As it turns out, though, Ashton offended some of the country music stars at the awards show. Miranda Lambert in particular, but Us Weekly also says that Ashton was acting douchey after the show:
Ashton Kutcher's no king of country. The recently separated Two and a Half Men star, 34, was one of the unexpected infiltrators at Sunday's Academy of Country Music Awards in Las Vegas. To present the Female Vocalist of the Year award, the star wore a ten-gallon hat and over-the-top county western garb — and sang some excruciating bars of George Strait's "I Cross My Heart" before handing over the trophy to Miranda Lambert.

Upon reflection, Labmert herself wasn't amused by Kutcher's schtick. The star, 28, tweeted late Monday: "Was Ashton Kutcher making fun of country or is it just me? Watching it back now and I'm kinda wondering?"

Fellow country singer Justin Moore was more direct — and visceral. In the audience at the MGM Grand Garden Arena, he tweeted, "Seen Ashton kutcher at the acms tonight. What a douche! I don't care for people making a mockery of the way country artists' dress."

Indeed, there was no love lost between Kutcher and most of the crowd during the show and at an afterparty, insiders reveal to Us.

"People were just like 'why is he here?' – he has nothing to do with country," one attendee told Us "Nobody laughed at his dumb jokes, in fact he came off as rude. He didn't mingle."

A second source adds that Kutcher walked around the bash "with a massive posse" and "stayed in that dumb outfit for the after party."

At the afterparty, Moore "was so heated over Ashton" and was "bitching about him" with Lambert's husband and show host Blake Shelton, the source says.
[From Us Weekly]
Some theorize that Ashton is trying to get some good press after everything that happened with Demi Moore. Which… I'm not so sure about. I think that in Ashton's mind, he always gets good press. In Ashton's mind, he's beloved. In Ashton's mind, everything is just a big joke and he's a genius and everyone thinks he's the greatest thing. It wouldn't occur to him to go on a media blitz to try to win back some fans. Ashton probably thought all of those country music people were absolutely delighted that he deigned to acknowledge them. My point? Ashton is a massive tool.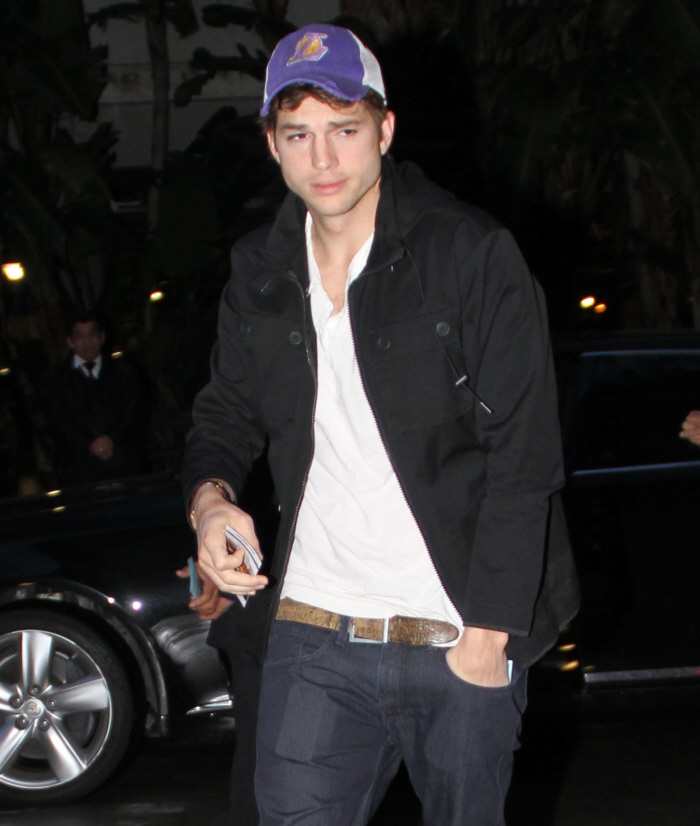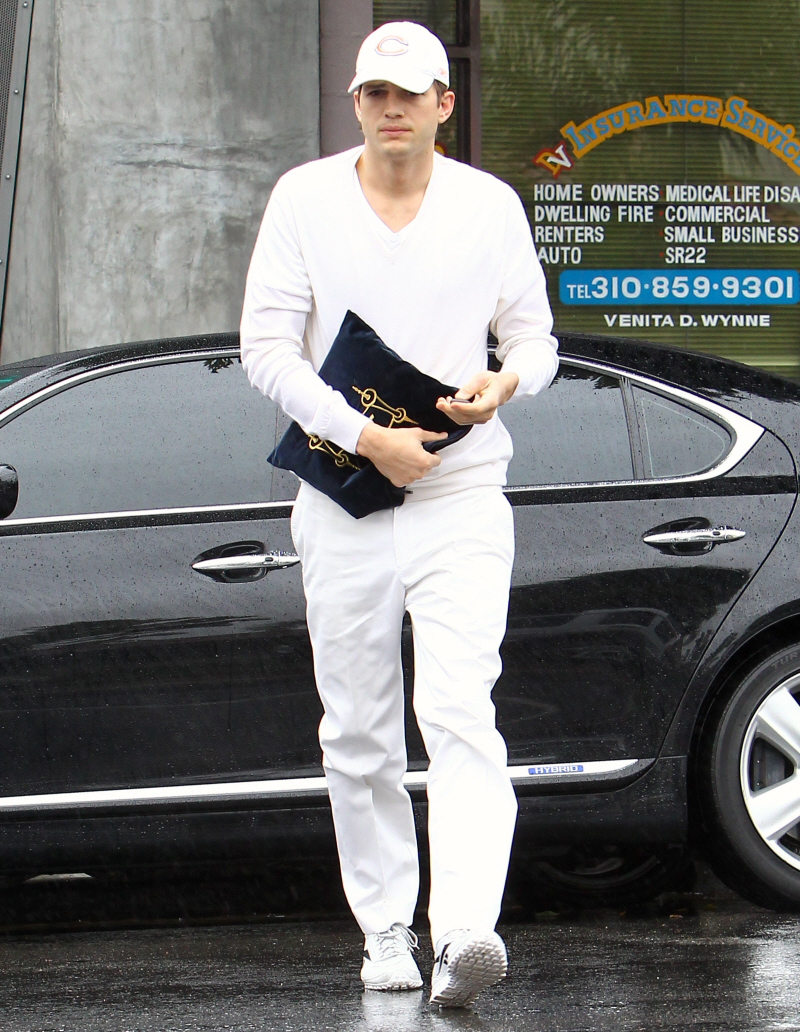 Photos courtesy of WENN, Fame/Flynet.