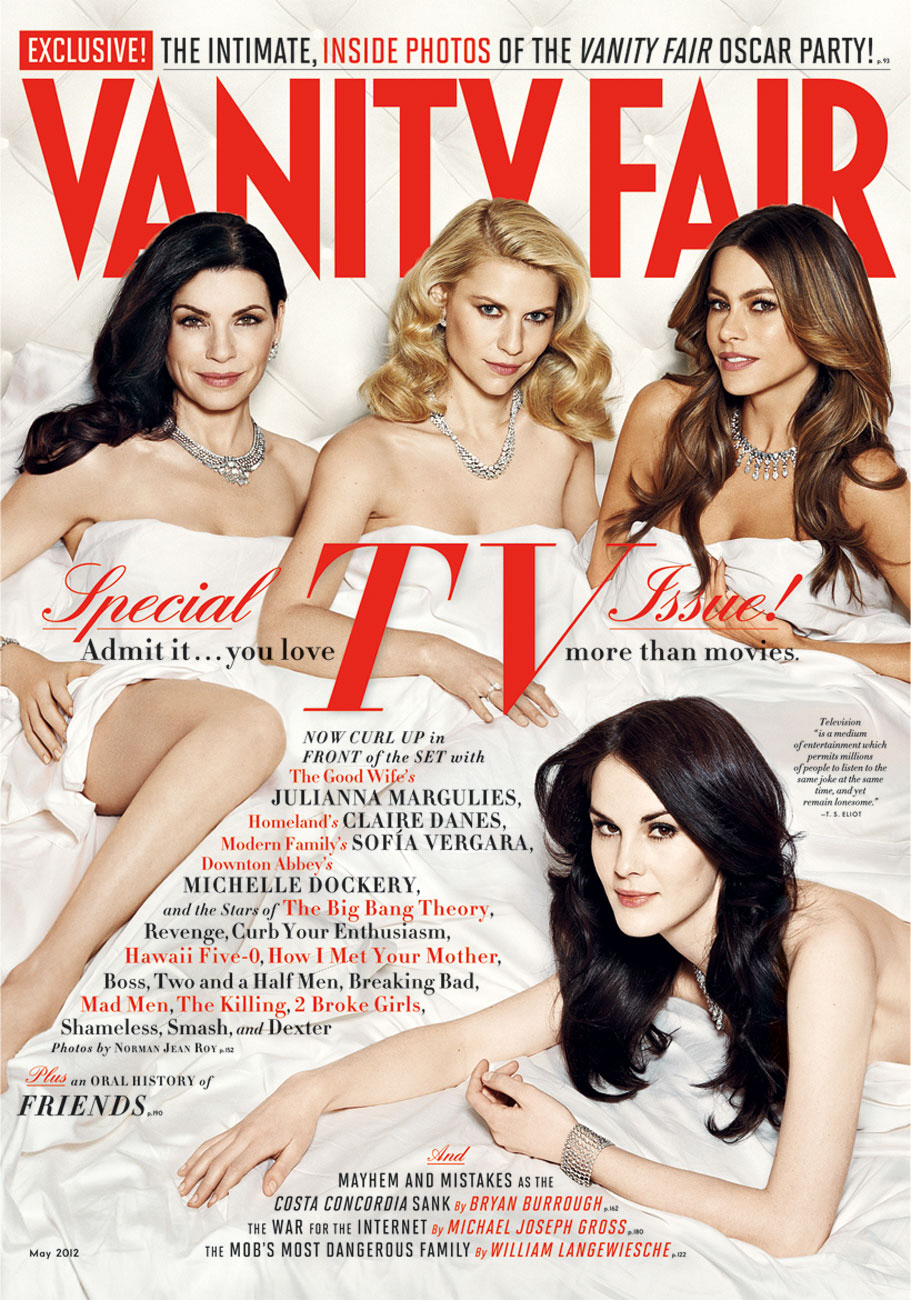 I heard rumors about this cover back in February, and now we're finally seeing it – Vanity Fair's cover story on "The Women of Television". Featuring a cover with Julianna Margulies (The Good Wife), Sofia Vergara (Modern Family), Claire Danes (Homeland) and Michelle Dockery (Lady Mary Crawford on Downton Abbey). I'm happy to say that I watch all of the TV shows represented on this cover. Unfortunately, for the inside pictorial, the Vanity Fair editors seemed to only prioritize boobs, not quality talent. Here's another photo, featuring Emily Deschanel (Bones), Grace Park (Hawaii 5-0), Archie Panjabi (The Good Wife), Emmy Rossum (Shameless), Emily Van Camp (Revenge), Kerry Washington (Scandal), and Kat Dennings (2 Broke Girls). I'm telling you… all young, all booby.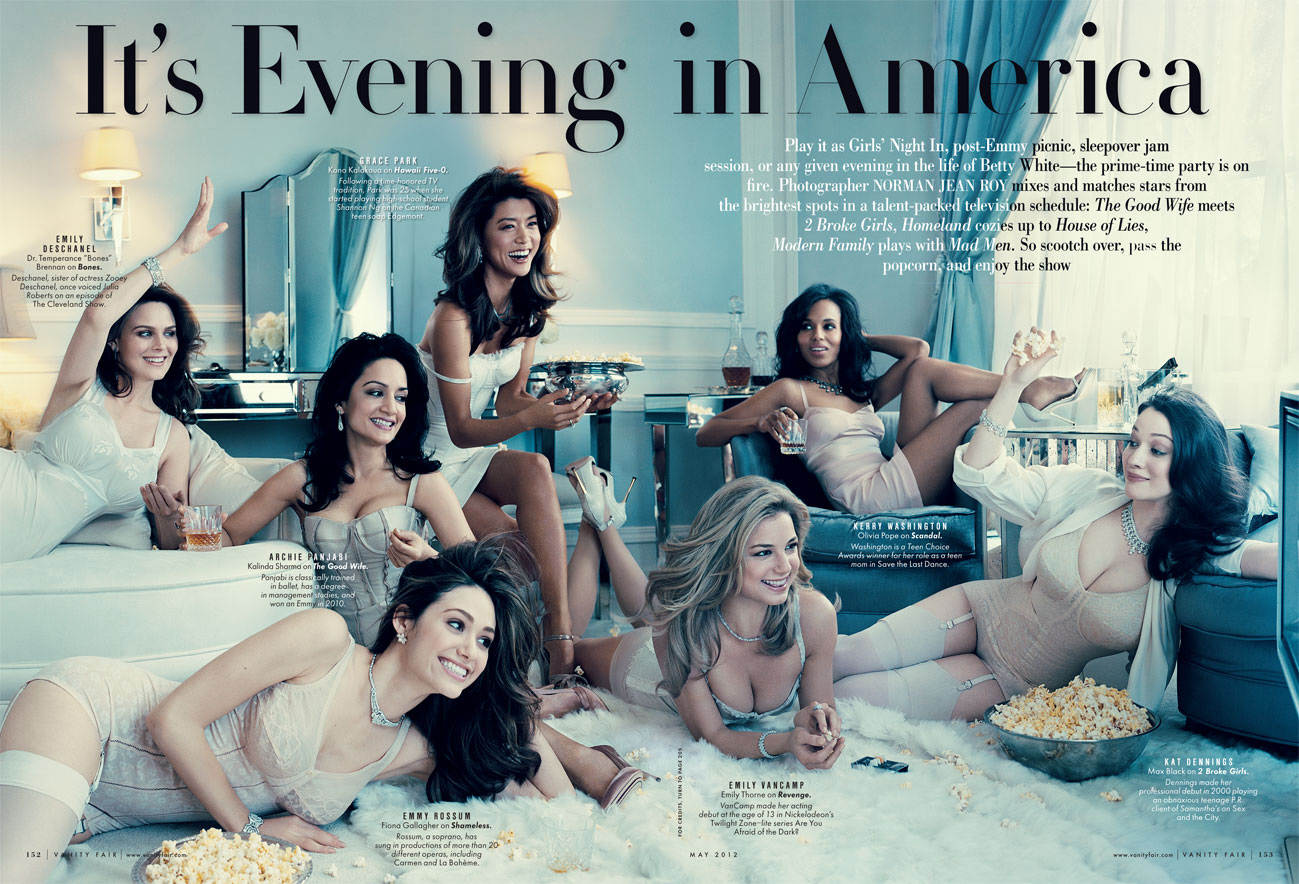 Not, of course it's nice to see diversity in at least ONE photo from Vanity Fair – even though they only managed three white women and one Latina woman for the cover. But inside, there's an Indian woman, an African-American woman and a Korean-American woman. So… that's nice. But it's still incredibly ageist (I think Margulies is the oldest woman featured), and slightly out of touch. One of the biggest hits of the year is The New Girl – so where's Zooey Deschanel? Where are any of the ladies from Mad Men? Or Game of Thrones? Or Mireille Enos from The Killing? Edie Falco? Laura Dern? Laura Linney? Glenn Close from Damages? Or Jennifer Carpenter from Dexter? Or Kyra Sedgwick from The Closer, arguably one of the best female characters on television? I could go on and on about the ladies that were left out.
Still… I guess I should be happy that Vanity Fair is doing such a gyno-centric television issue, right? And I should be happy that there are so many good parts for women in television these days. But the cause is not helped by just shoving random, young, scantily-clad ladies into a room, you know?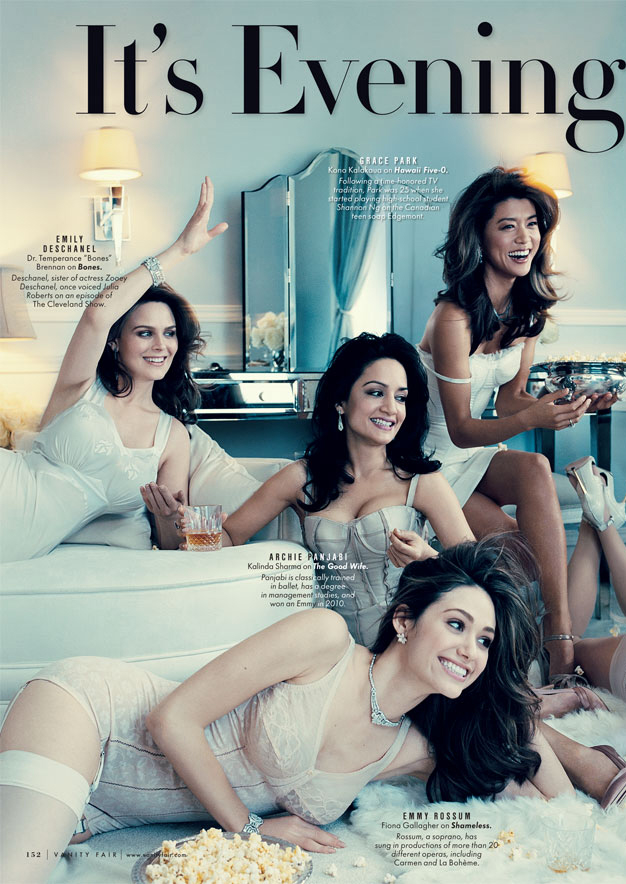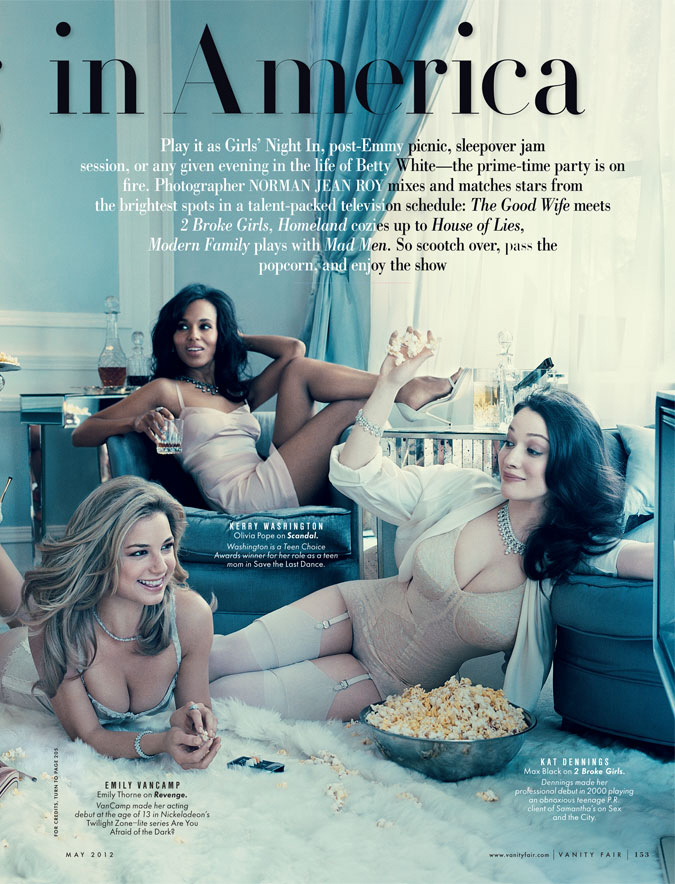 Photos courtesy of Vanity Fair.