This is an odd little compliment to yesterday's discussion on how certain parties have criticized Jennifer Lawrence for being too "fat" to play Katniss Everdeen in The Hunger Games. My point that Jennifer's body is not only perfect in real life but also quite fit for the role of Katniss still stand, and I do hope that Hollywood doesn't give JLaw a complex even though she's publicly laughing off the insensitive and inaccurate remarks. During yesterday's post, I also wondered how come no issue had been made of why Liam Hemsworth, who plays Gale Hawthorne, was also larger and more filled out than the rest of District 12's citizens. Of course, even semi-careful readers of the book will know that both Katniss and Gale are hunters and therefore not nearly as emaciated as the rest of the Seam's inhabitants.
Interestingly enough, Liam covers the May issue of Men's Health UK, and he asserts that he did in fact lose a lot of weight in preparation for the role. However, if one thinks about the timeline — Liam had previously bulked up a lot to audition for the Thor role that Chris Hemsworth ended up securing — it makes sense. A Thor-like body would have legitimately stood out in District 12 … can you imagine? Here are some excerpts:
He lost weight to play Gale: "My brother Chris texted me about a month before shooting and said, 'Remember, it's called Hunger Games, not Eating Games.' I lost quite a bit of weight for the role. My character lives in (the dystopian, impoverished) District 12 in the film, which is basically like living in the Depression. He's hunting for his food everyday and trying to provide for himself and his family. He's not eating a lot. He doesn't have a lot of money to buy food. I wanted to get a good sense of what it's like to be hungry. I was training five or six days a week, and eating a lot less. When we started shooting, I wasn't training as much, but I was eating only very minimally. For the month leading up to shooting, it was very clean, healthy food. When we started shooting, I would have one meal a day. It wasn't that it was even very healthy. It was whatever I could get, and not a lot of it."

His training included archery, climbing, rappellingand yoga: "I was training with an ex- Navy SEAL. He kept me in the gym every day for an hour or so and he would just completely destroy me. It was very high-intensity. I'd work out for an hour and have to lay down for 20 minutes or half an hour before I'd drive anywhere because I'd pass out. He'd get me to lift various things or take me out to the car park and we'd get a sled kind of thing and he'd load it up with weights and I'd have to push it for 50 meters and then run 50 meters and then pick up two-deep kettle bells and walk those 50 meters. It was just about destroying me for an hour everyday."

He loves squirrels: "It's weird. I made a comment in an interview once that I found squirrels comedic. We don't have squirrels in Australia, so I was in a meeting in Hollywood the first time I saw one, and I found them amusing. Somehow, I'm now obsessed with squirrels."
[From Men's Health UK]
Liam is indeed fascinated with squirrels. While I ignored this fact when initially covering his recent Details interview, I recall the interviewer mentioning that Liam kept laughing his ass off every time he saw a squirrel while golfing. I bet he had a great time while hunting for those critters as Gale, and I bet Jennifer Lawrence probably grew accustomed to the hilarity every time he saw one scale a tree.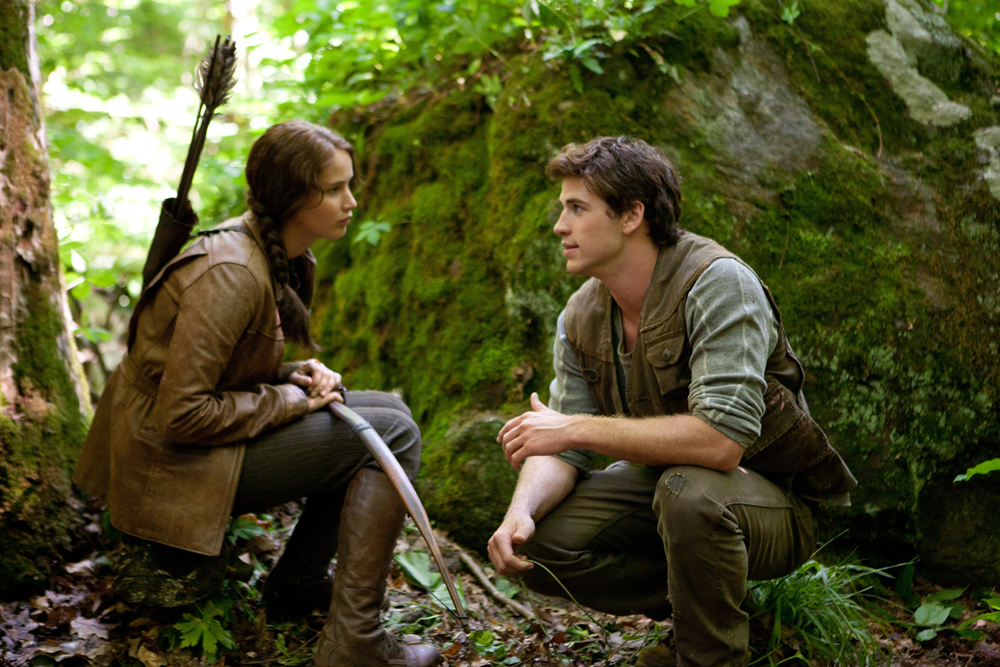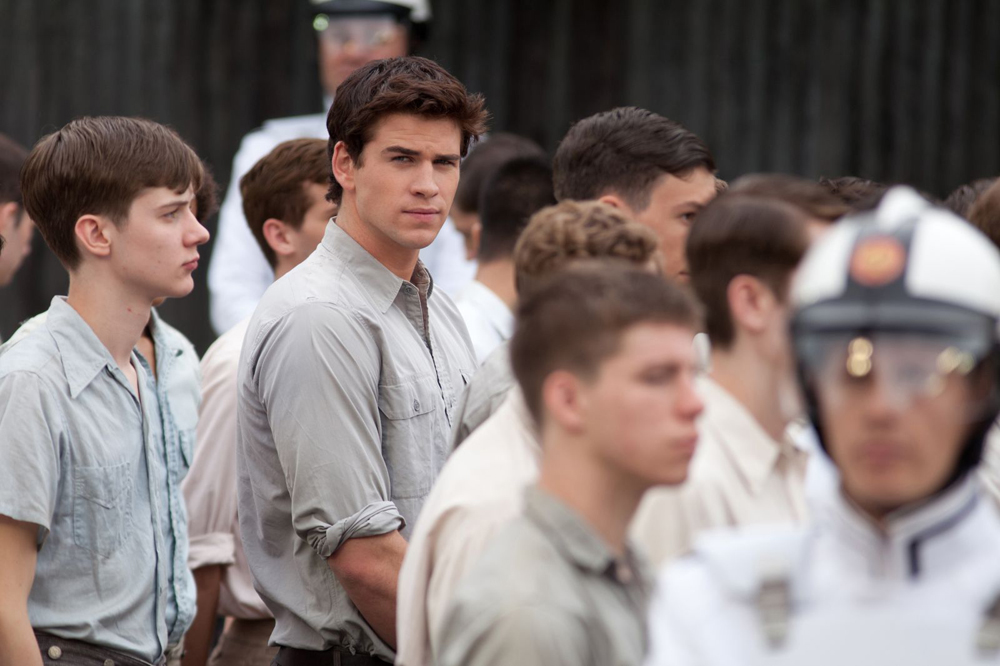 Photos courtesy of Men's Health and AllMoviePhoto