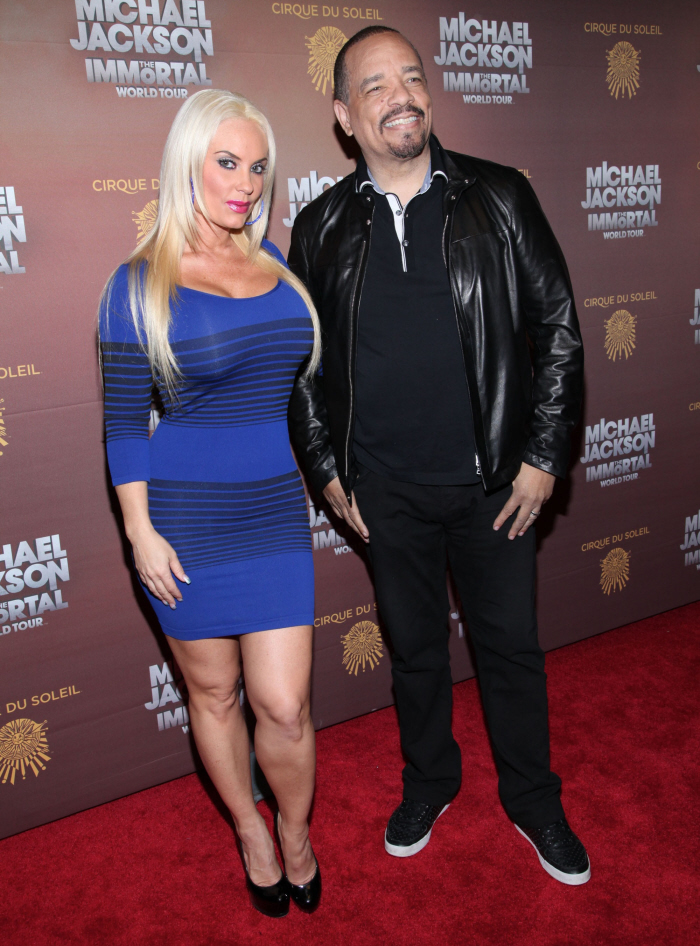 Here are some photos from last night's opening night of Cirque Du Soleil's "Michael Jackson: The Immortal World Tour" at Madison Square Garden. They got a pretty good turnout, I think. Have I ever mentioned that Cirque Du Soleil stuff freaks me out? I'm not judging people who enjoy those shows at all, I'm just saying that I can't watch them because I get so nervous for the acrobats. I worry that they'll fall and it will be AWFUL. Anyway, instead of leading with some A-list celebrity, let's start with my mother's favorite couple ever (I'm not joking), Coco and Ice-T. Coco covered up her curves in a stretchy blue dress which seems shockingly demure (on her). Seriously, though, I like Coco and Ice-T too. They're an adorable couple. Coco is looking a little bit Botoxy here, but it could be the lighting.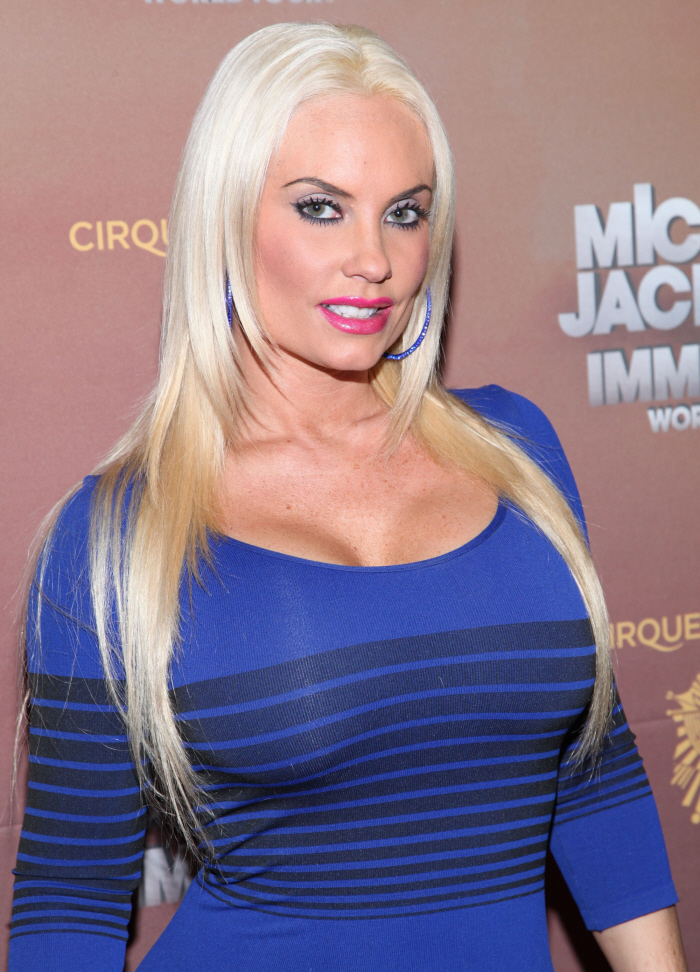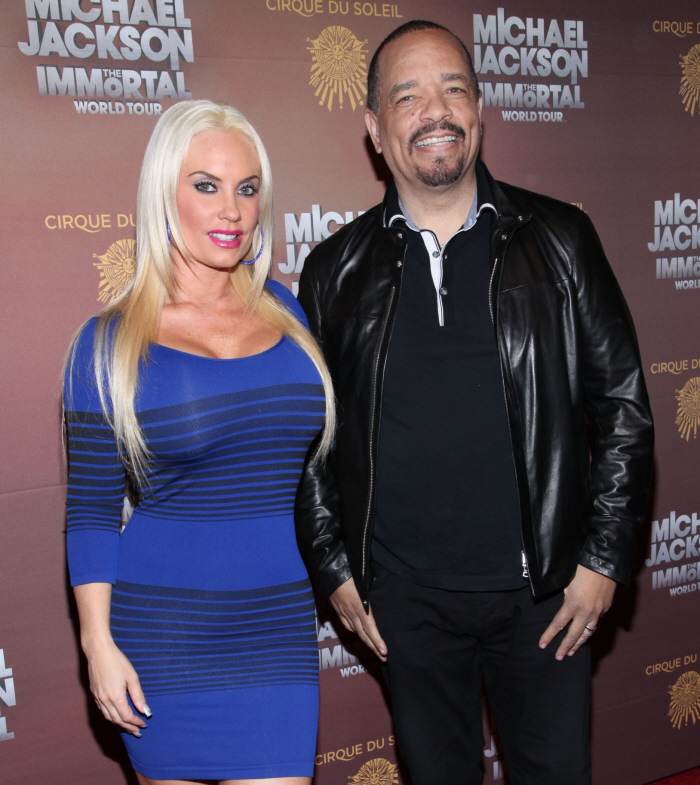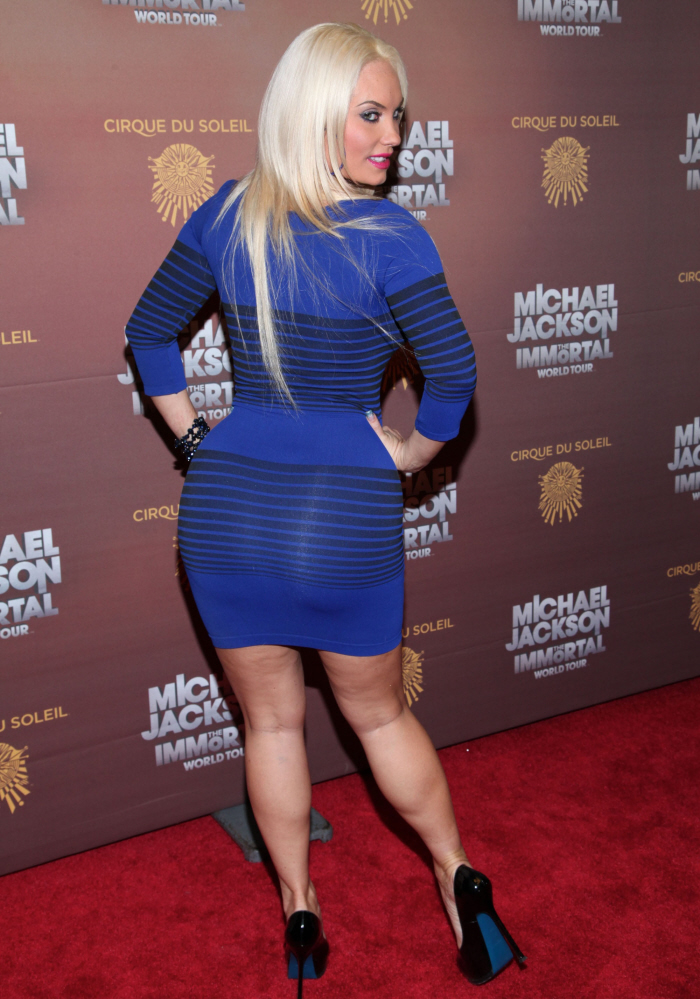 Zoe Kravitz was there, without her lover Penn Badgley. I wonder what's up with them? I haven't seen or read anything about them in a few months. Look at how beautiful Zoe looks now that she's growing out the bangs – her face looks so much better without the bangsy trauma.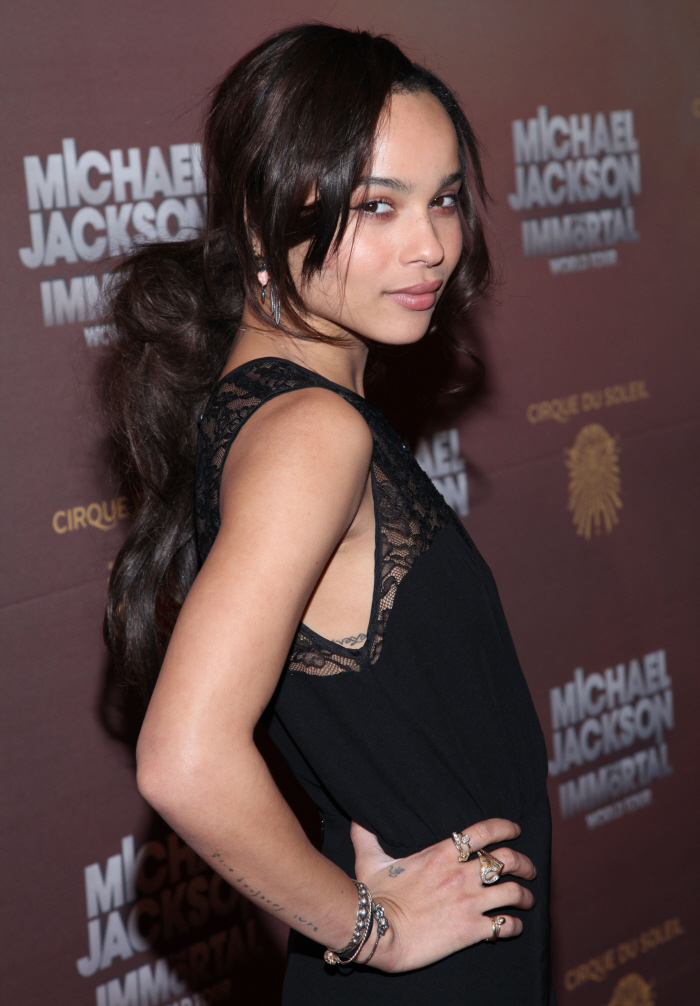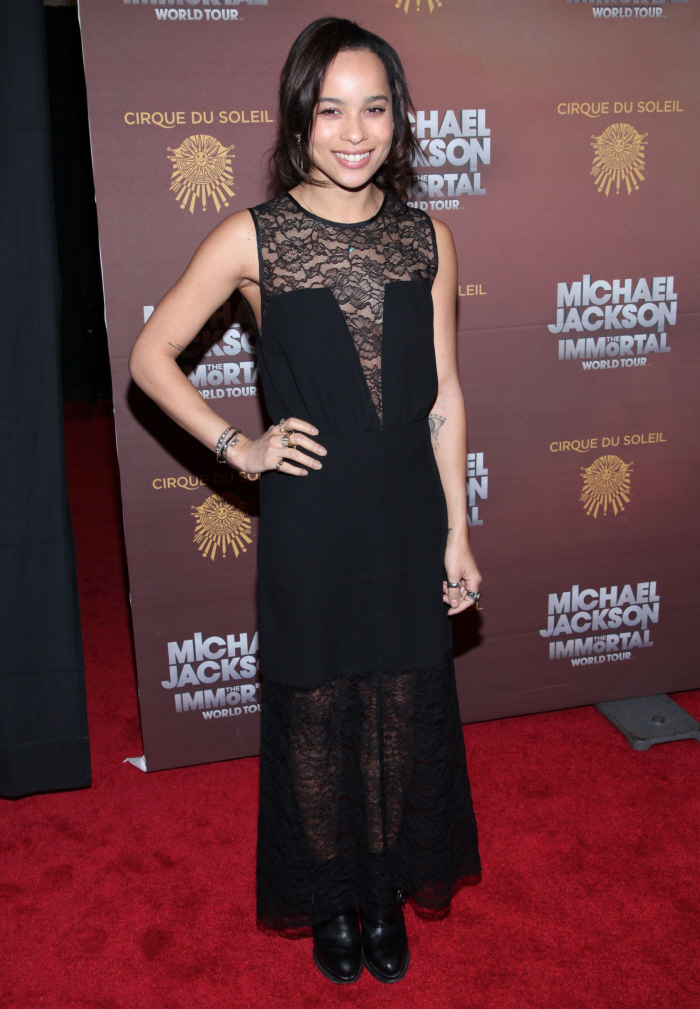 And here's Naomi Campbell, looking kind of strung out. What's wrong with her? The outfit is awesome, though. And the wig is busted.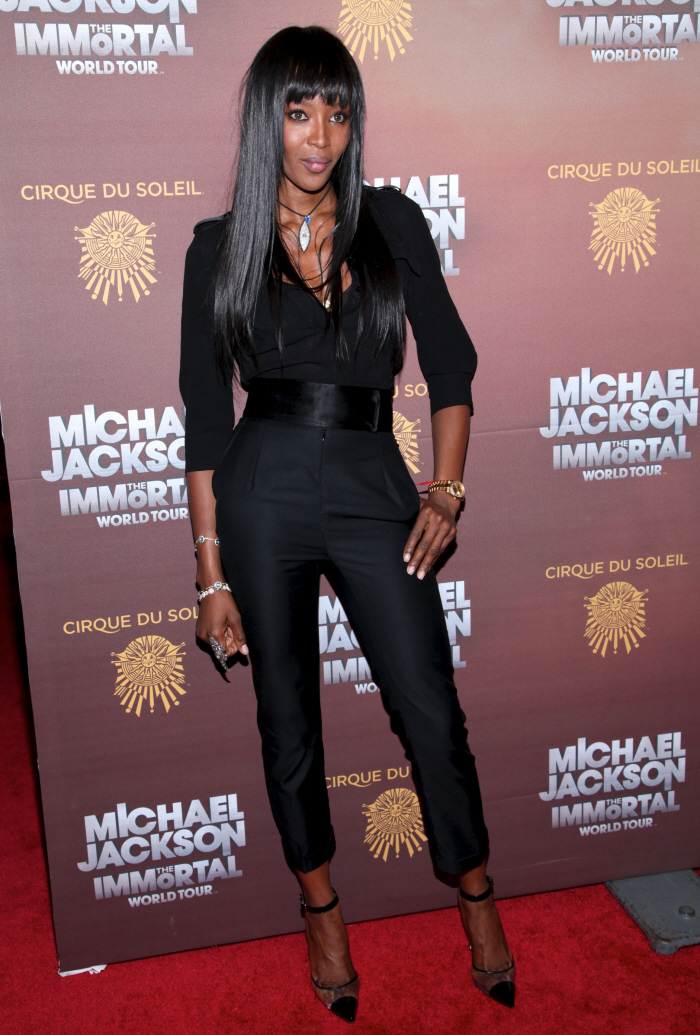 Photos courtesy of WENN.