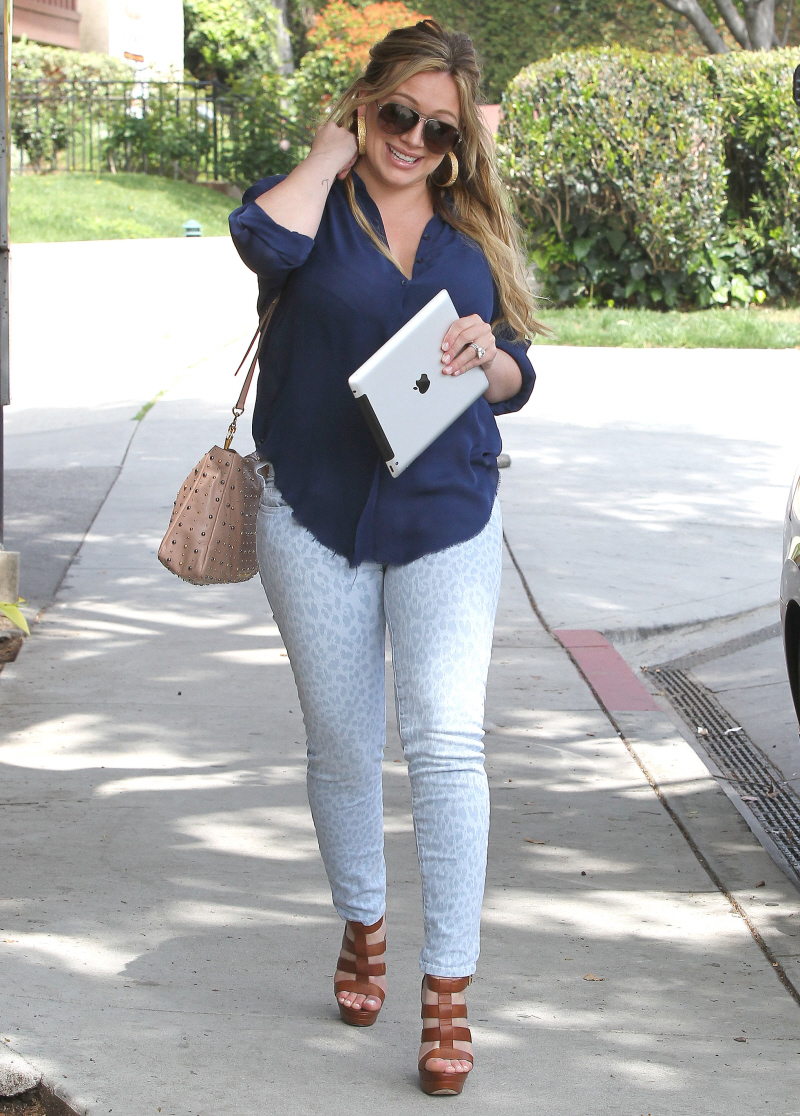 Yesterday, Hilary Duff tweeted the first photos of her two-week-old baby boy Luca Cruz Comrie. Hilary gave birth March 20, and she's already been pap'd a few times (solo) since the birth. I'm including some photos of Hilary out and about in LA just days after Luca came into the world – she was even wearing heels! Crazy. Anyway, Luca Cruz is a little cutie: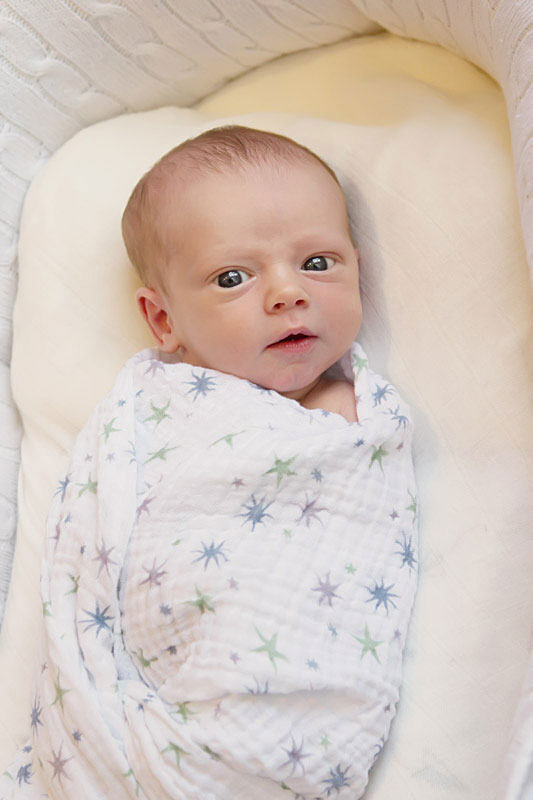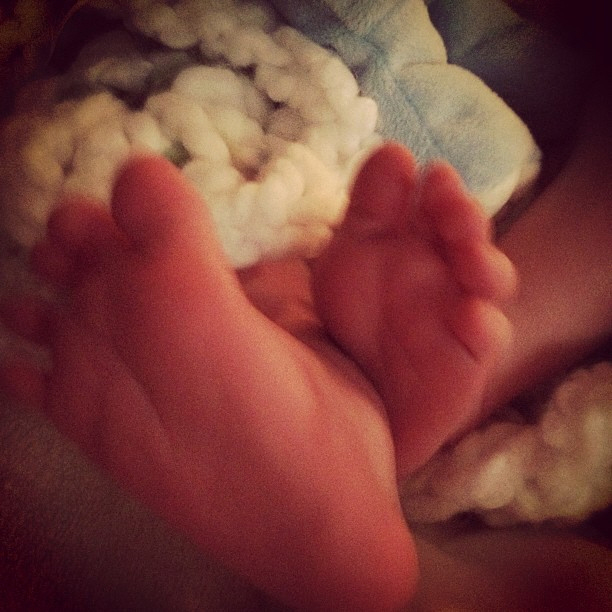 I like when parents wait a few weeks to do the baby photos, mostly because all newborns look alike, especially when they're fresh out of the womb, you know? That being said, it's kind of funny (to me) how Hilary could barely wait two whole weeks to show off photos. I wonder if she got offers to sell the first photos? Honestly, I would imagine that she did get some low-ball offers from People and Us Weekly, judging solely from how hard she pimped her pregnancy. There was interest in her pregnancy, and there's interest in the baby. Because motherhood sells, but for Hilary, I would imagine it would sell for less than $100K. So she just decided to give the photos away for free. Thoughts on her choice? I kind of like it. Mostly I just like the fact that we (and every other outlet) can use the free photos.
So… get used to this. Hilary will be tweeting photos of Luca nonstop from here on out.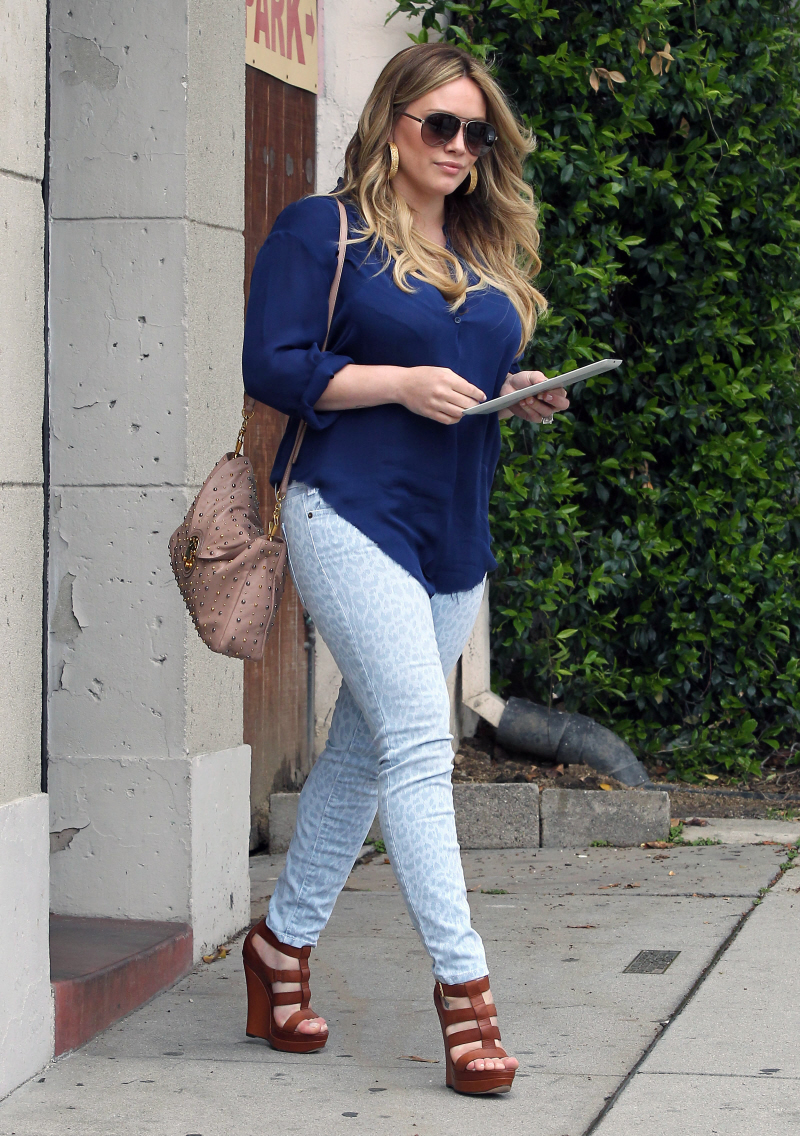 Photos courtesy of Fame/Flynet and Hilary's Twitter.