Call with Camille is aired around 2:00 into this video
Camille Grammer has been dating a lawyer named Dimitri Charalambopoulos, whom she's been bringing with her on her latest press tour. Camille claims that she wasn't re-upped for this upcoming third season of RHOBH because she refuses to let cameras film her personal life with Dimitri or with her kids. However, Camille still brings Dmitri with her everywhere, including to events and posing on the red carpet. She's serious about him and outlets are reporting that she's ready to marry the guy.
Camille is so head over heels for Dimitri that she's trying to stomp out the competition. We have another glimpse of the conniving Camile, the one we saw in full
force in season one, in a new audiotape of her threatening the mother of the Dimitri's child. Radar Online has all the details, including audio of the tape (above) aired during a video deposition in Dimitri's custody case. Apparently Camille was trying to keep Dmitiri's ex, Lisa, from going to the press with something personal about her or Dimitri, so she told Lisa in no uncertain terms that she would ruin her legally if she tried. Here's more:
During a videotaped deposition Dimitri was asked to listen to a phone call that took place between Camille and his baby mama, Lisa, in which Camille threatens her if she goes to the press. "If you go to the press, I have lawyers that are beyond what you can imagine and they will pull stuff on you and you will be so mortified about your life and your family and what you have done. You don't want to do that to Marcus. I will desecrate you, believe me, and that I can do, so be careful what you say and what you do because my defamation attorneys are huge..they will hunt down and research every nook and cranny of your life," Camille says during the phone call. It's unclear when the phone call took place, or who recorded it.

In the video, Dimitri, wearing a black hoody and white t-shirt, is asked if he recognizes Camille's voice when he hears it and responds yes, and after listening to it asks, "Is there a reason I have to listen to all of this?"

Lisa's attorney asks Dimitri if he thinks it's ok that Camille threatens his ex and his son, and he replies, "I'm not going to answer that because I didn't hear the rest of the conversation and I don't want to hear the whole conversation…I didn't hear a threat and I don't know what that conversation was about and it was a little snippet and that has absolutely nothing to do with this…I didn't hear a threat, it sounded more like a rebuttal."

Dimitri then storms out of the deposition after refussing to discuss the phone conversation further.
[From Radar Online]
Ironically, the first part of the video involves Dimitri and his lawyer trying to make sure that the deposition isn't videotaped on the interviewer's phone, even though they're aware that the deposition is being taped in an official capacity. As a lawyer, Dimitri knows when not to address something, although you could tell that he was incredibly exasperated when he's made to listen to that tape of Camille bitching out his ex. This makes me wonder whether this is a new side to Camille that Dimitri hasn't heard before. (Unless he's watched RHOBH.) Is he going to second guess their relationship now? He's giving her the benefit of the doubt here, but these two have had a whirlwind relationship. Maybe he's starting to realize what Camille is capable of.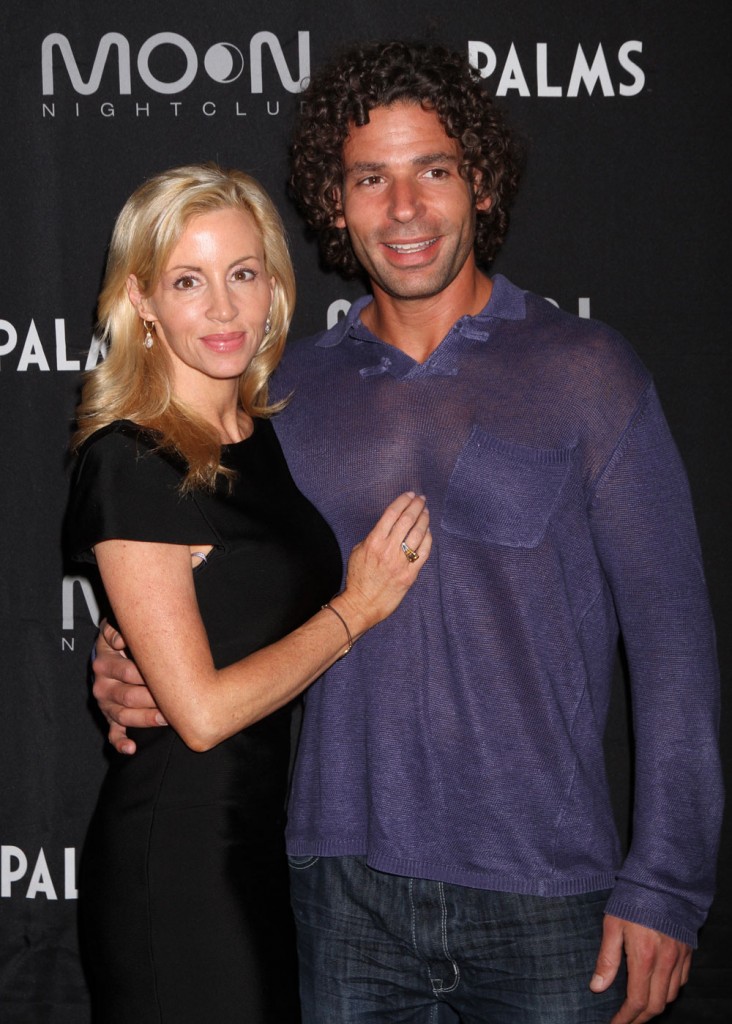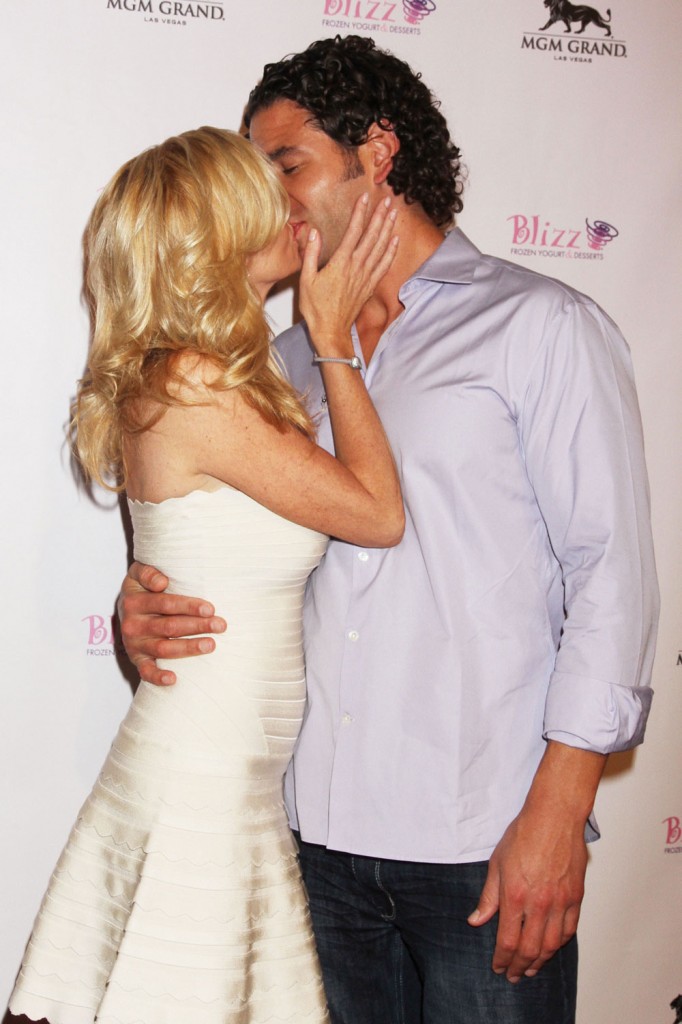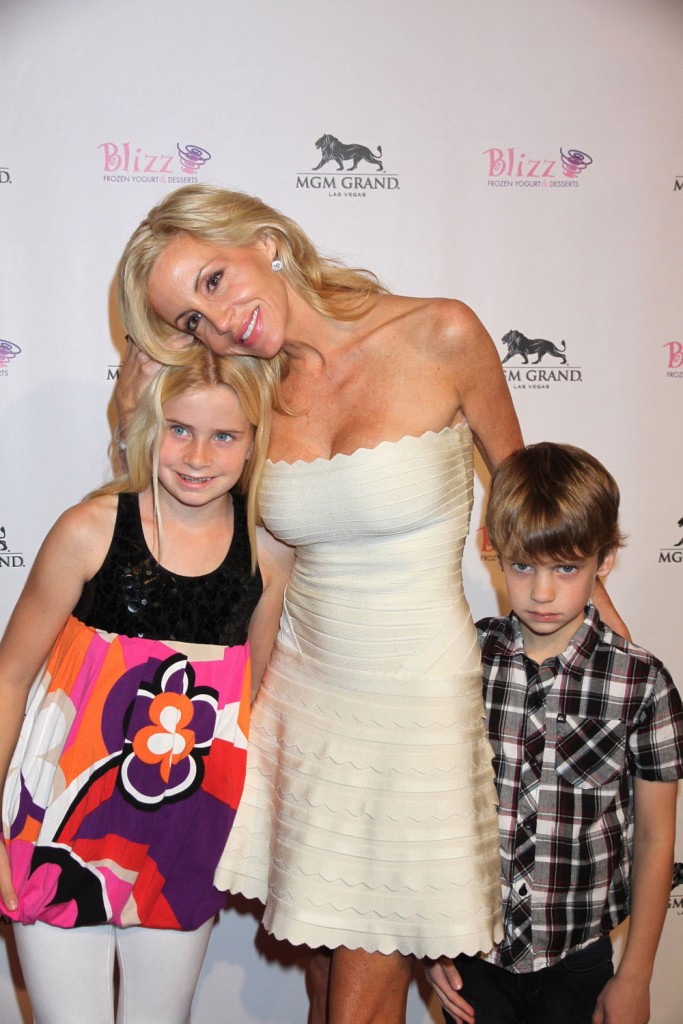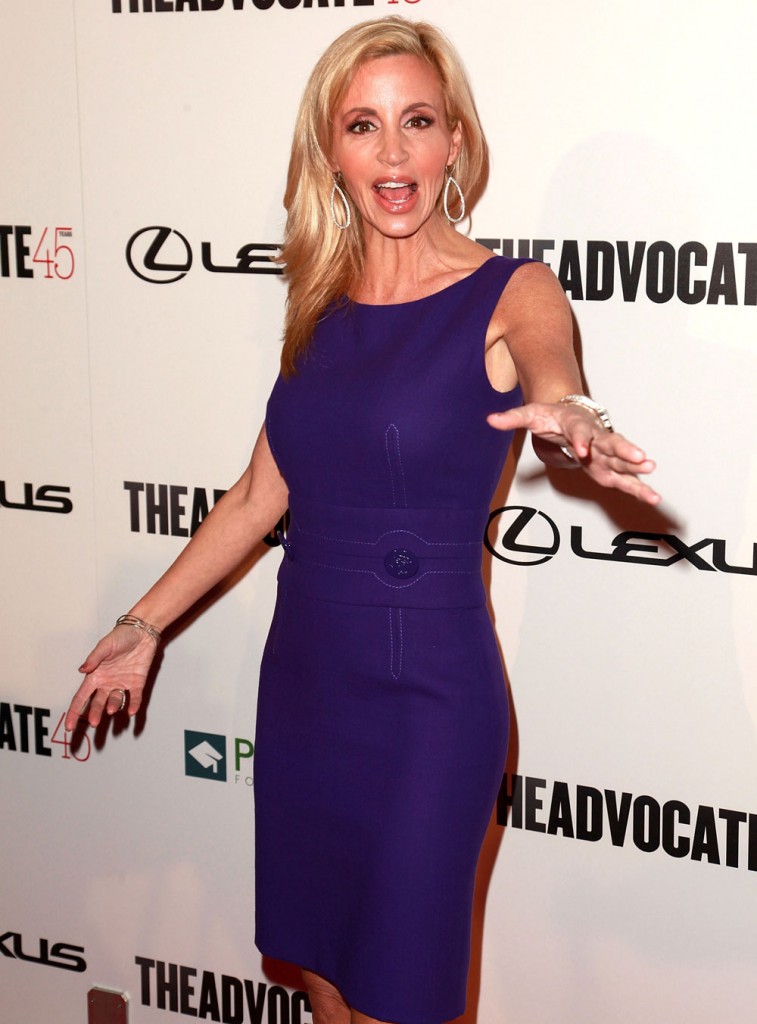 Photo credit: WENN.com