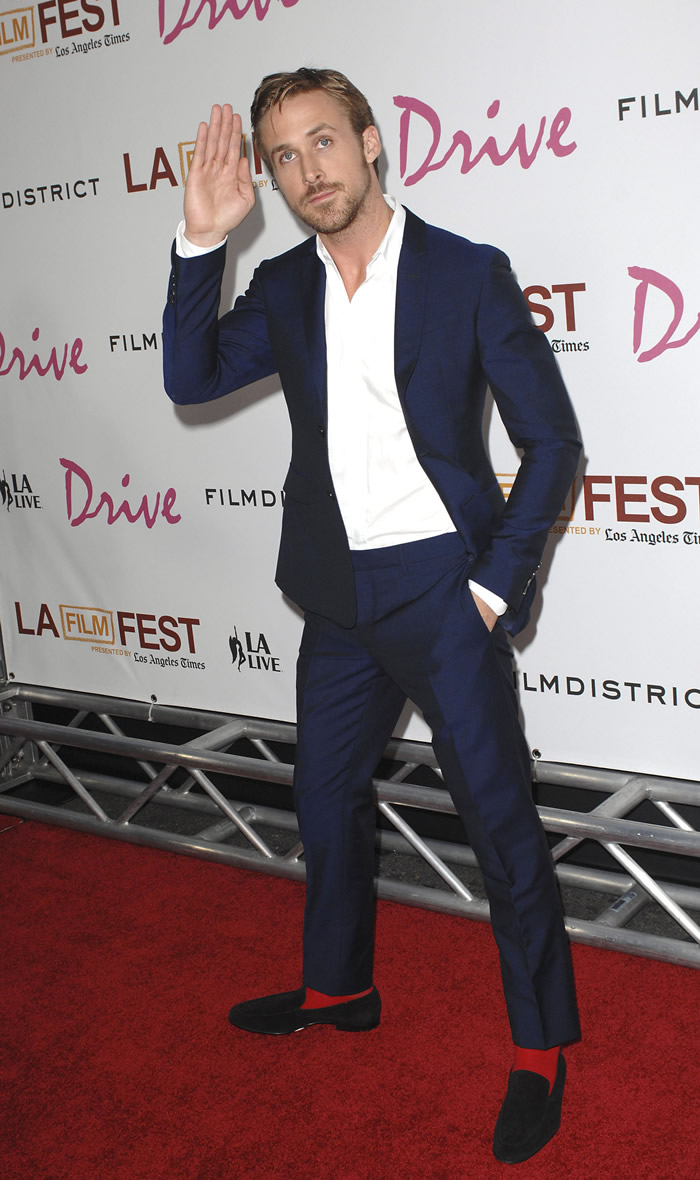 Sometimes it's easy to forget that Ryan Gosling's persona — as a willing (yet still alleged) fauxmancer who is obsessed with Disneyland and takes his bad dog to yoga where it pees in the corner — often overrides the man himself, who has been known to do decent, humane things such as break up a street fight. Of course, I still think Gosling is a douchey poseur, but for the moment, he's a good guy again for stopping a woman from walking into New York City traffic where she almost certainly would have been run over by a cab.
British journalist Lauren Penny (of New Statesman, Independent, Guardian, Al-Jazeera, and The Nation) has tweeted her account of "literally, LITERALLY" being pulled to safety by Gosling, which she states was necessary because she's not quite used to looking in the Yank direction while crossing an intersection: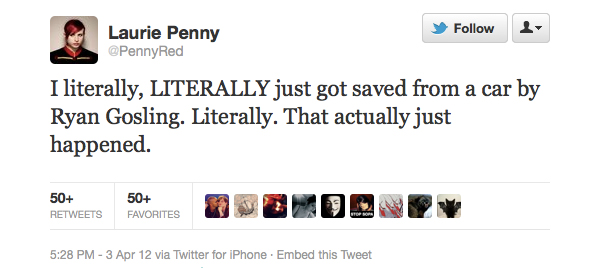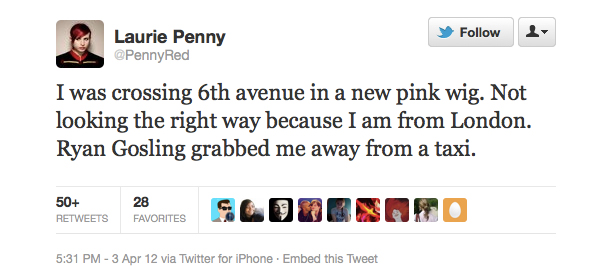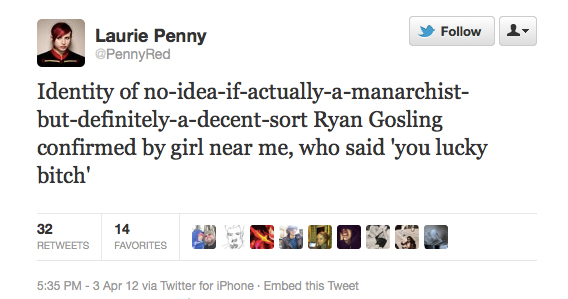 Not bad, right? I love that some girl said "lucky bitch" to this journalist while confirming Ryan's identity. While I haven't been able to locate photo evidence of Gosling being in NYC at present, he and Eva Mendes were both in LA on April 1. So is he back in New York all alone? The journalist gives no mention of Ryan having a lady friend along while saving lives. Maybe he accidentally left Eva in a tea cup at Disneyland.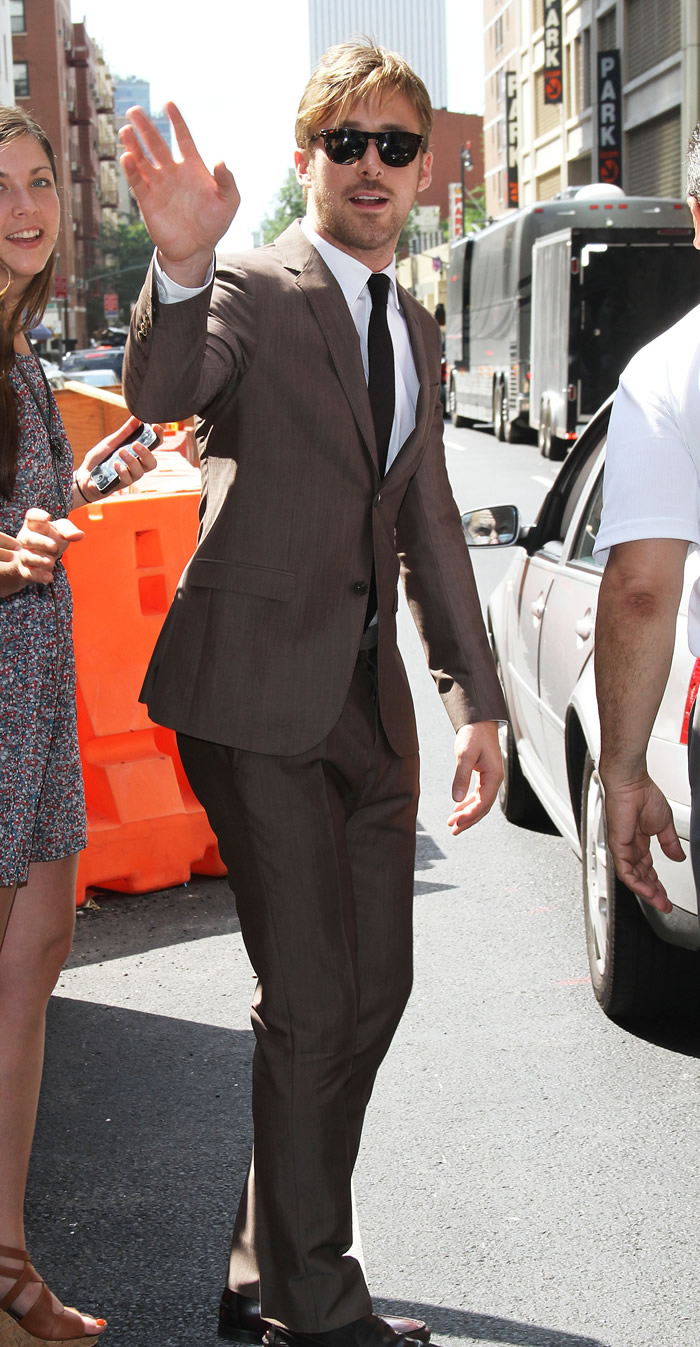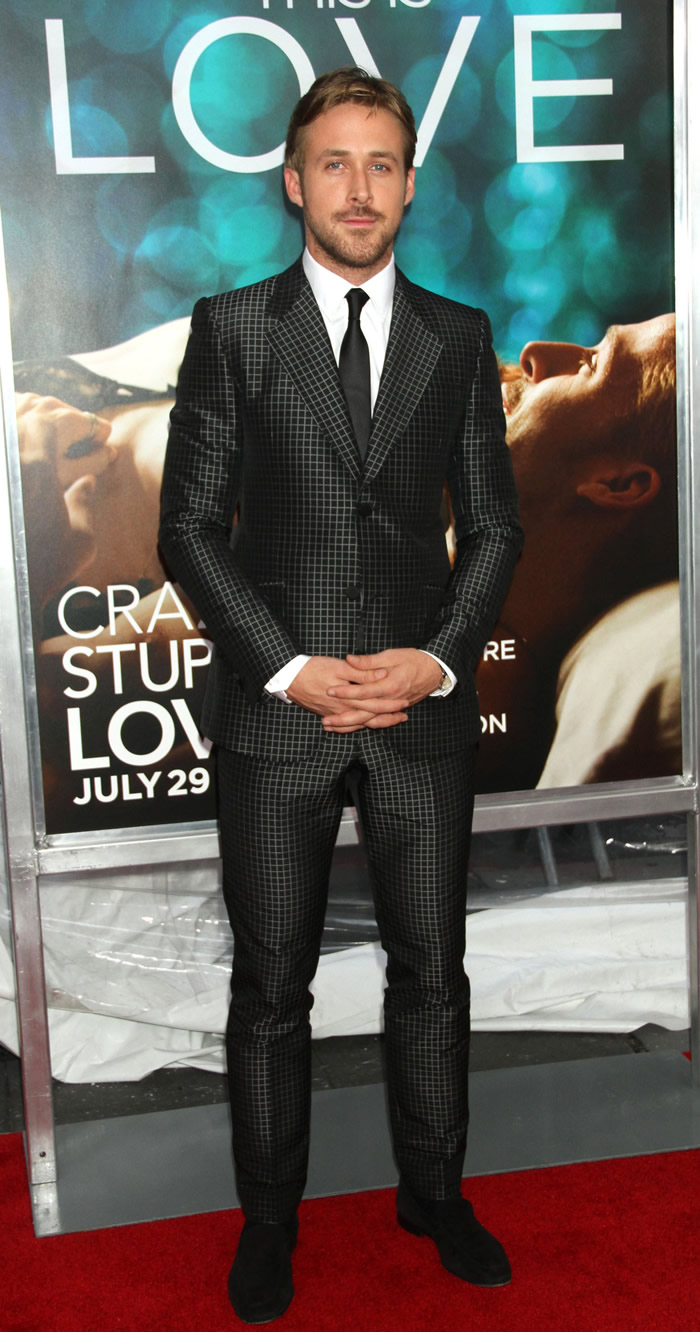 Photos courtesy of WENN